Dryandra Woodland offers amazing birding only a couple hours drive from Perth!  Use your miles to get here and then hire a car so you can explore this beautiful park on your own.
Although you could visit Dryandra Woodland as a day trip from Perth, I highly recommend staying a night or two here so you can visit all the water holes and birding areas.  You can stay either in the park or in Narrogin, about a half hour's drive from Dryandra.
The Lion's Dryandra Village has the advantage of being right inside the park so no commuting and you can easily do the night tour at Barna Mia.  You do need to be completely self-sufficient and bring your own food and bed linens.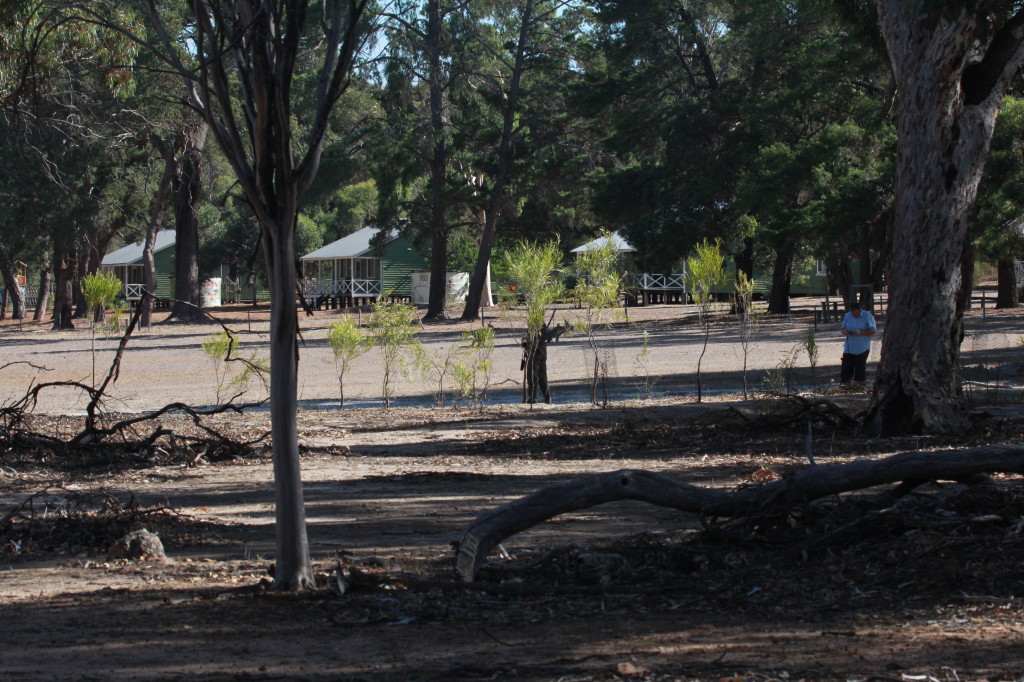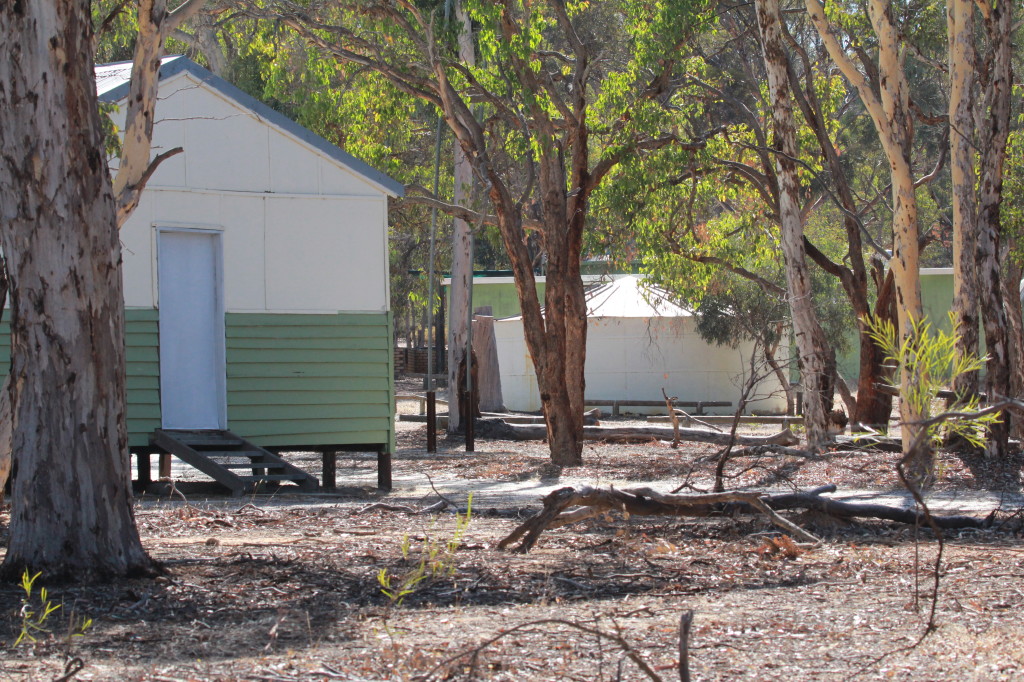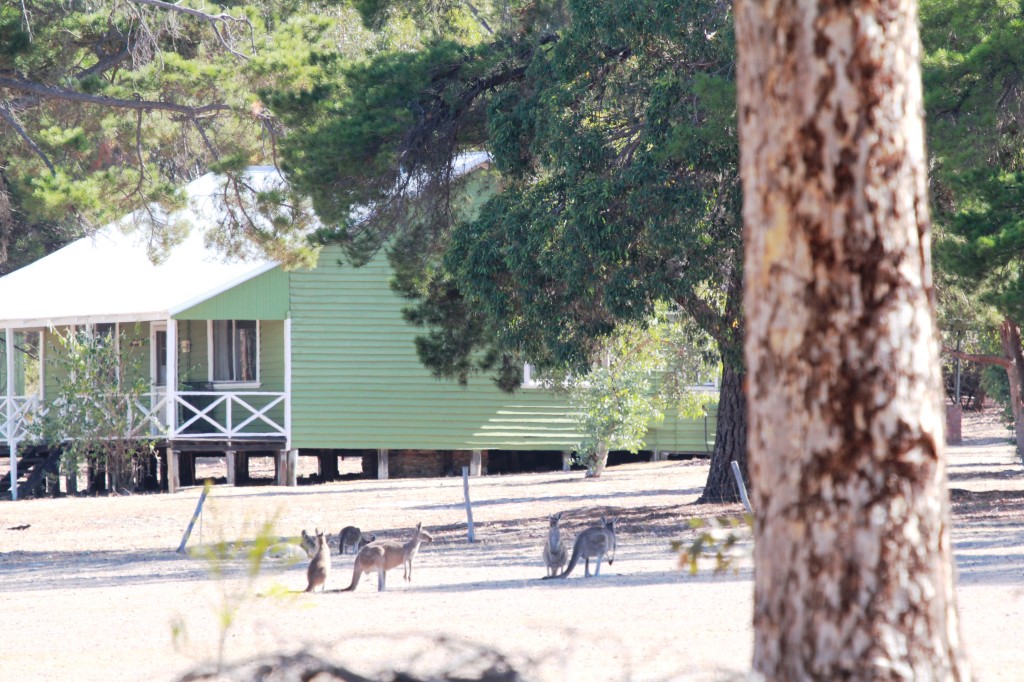 Otherwise you can stay in the closest town of Narrogin where there are several options such as Bella's Country Place (where we stayed-my review), Albert Facey Motel & Narrogin Motel.
The official park website has a brochure you can download.  I have marked some prime birding location in yellow on the screenshot below.  The Old Mill Dam was the best place, I personally saw several Western Rosellas, Australian Ringnecks, Rainbow Bee-eaters and more (see bird list links below).
The bird list is very impressive and Frank O'Connor's website has some great location details complete with co-ordinates for your GPS.  Eremaea also has a bird list for Dryandra Woodland.
Here are some photos I took at Dryandra Woodlands.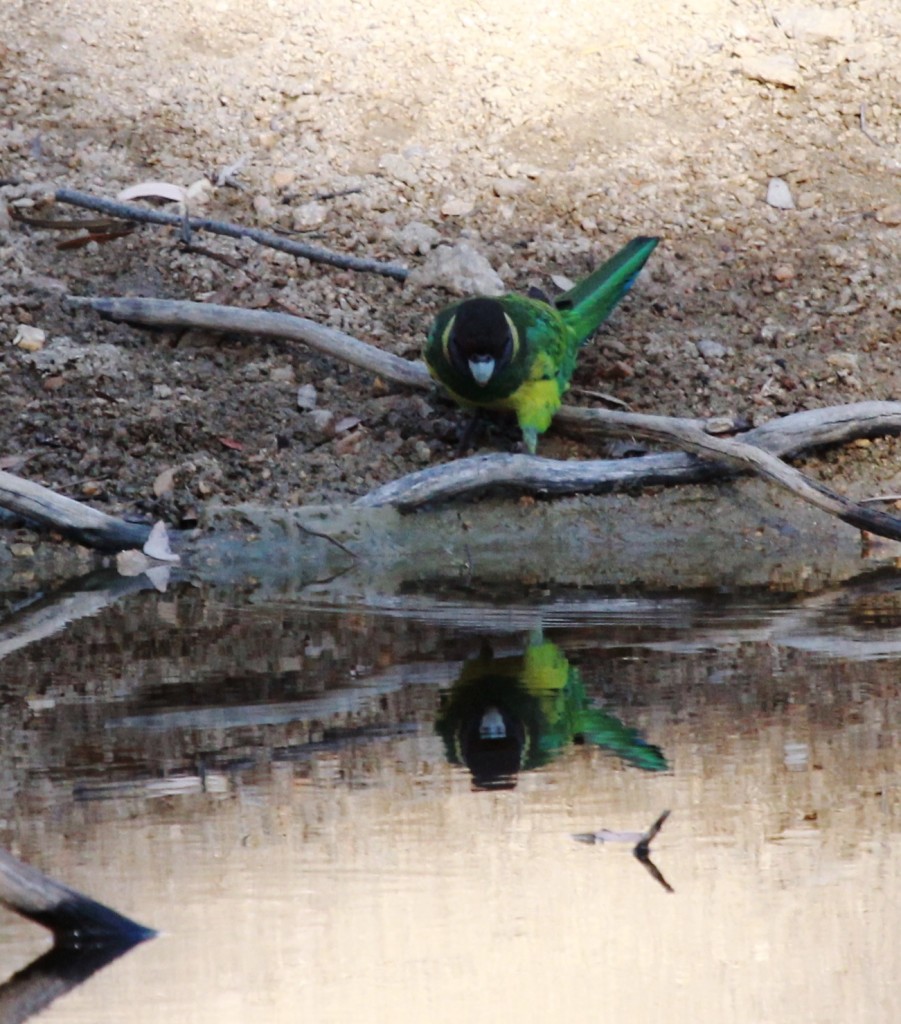 Common Bronzewing
Scarlet Robin wants a bath
Some New Holland Honey-eaters join in.
TBD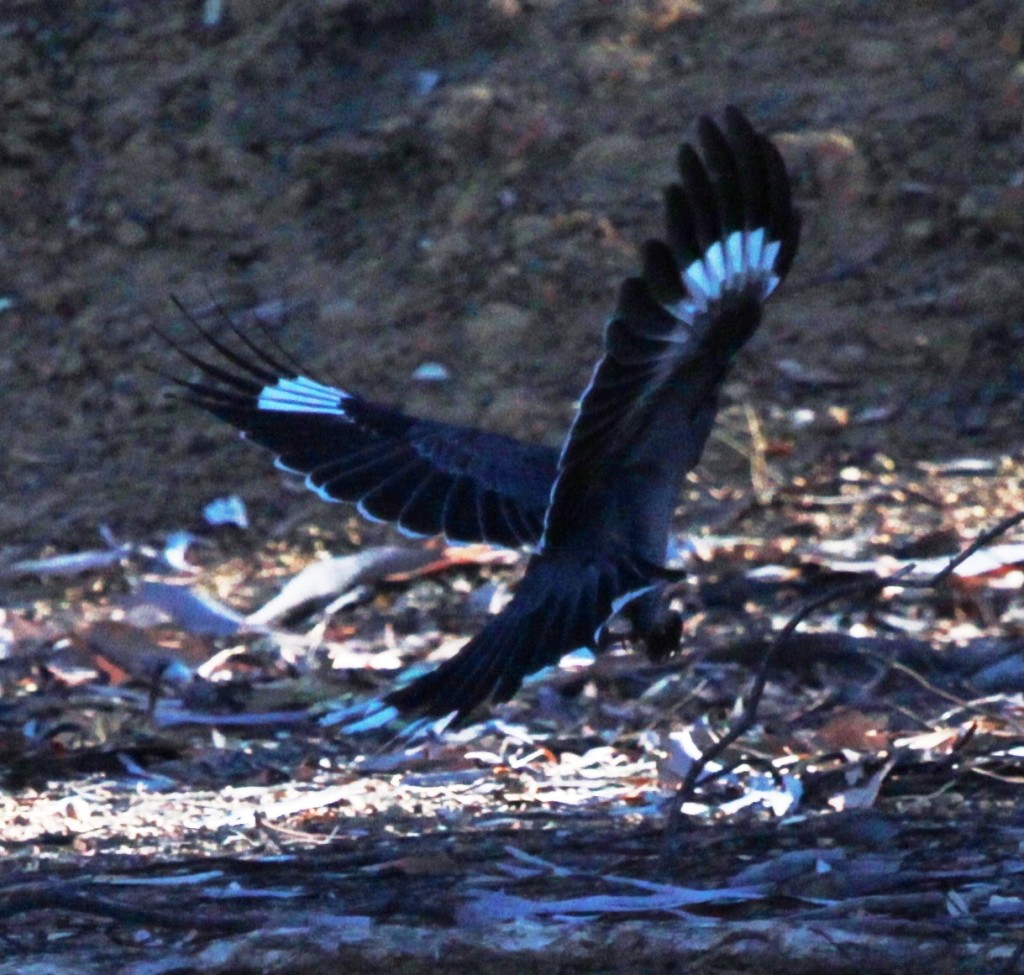 Western Rosellas wait for the chance to drink.  I was really happy to see them after I saw a video that they were disappearing.
Although this Ringneck didn't approach too close to the Rosellas, they still flew off when he was joined by others.  It's clear the Ringneck is the dominating species.
The Kookaburra wasn't fazed by the Ringnecks at all or vice-versa.
Rainbow Bee-eaters put on a great show diving down for a drink and quick bath.
Willie Wagtails were everywhere!
A few kangaroos came down for a drink.
More Bee-eaters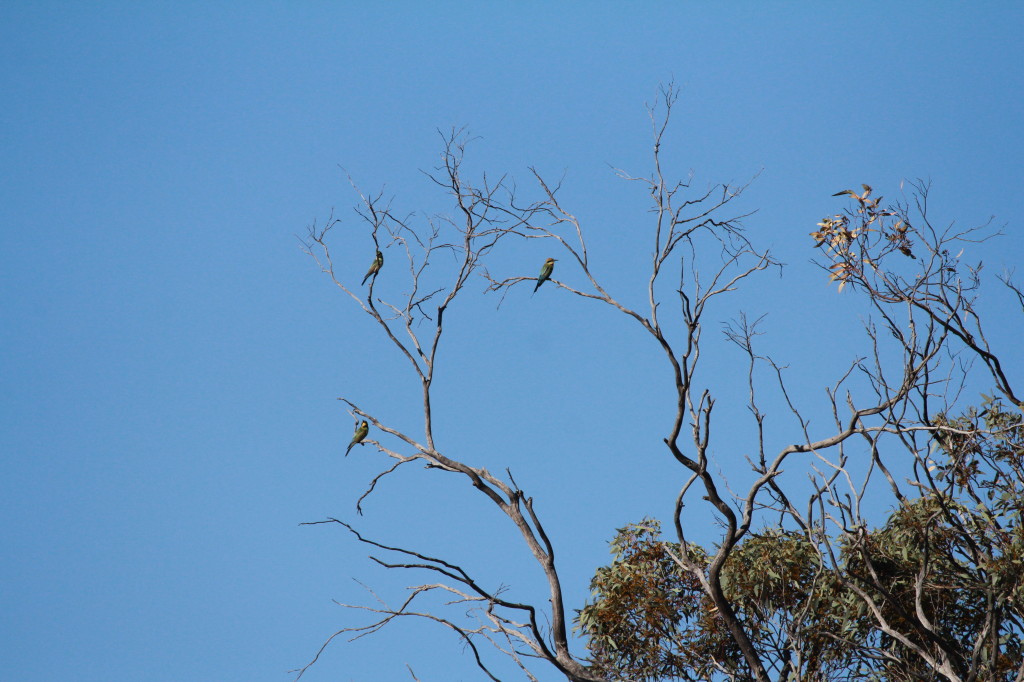 Australian Magpies were also everywhere!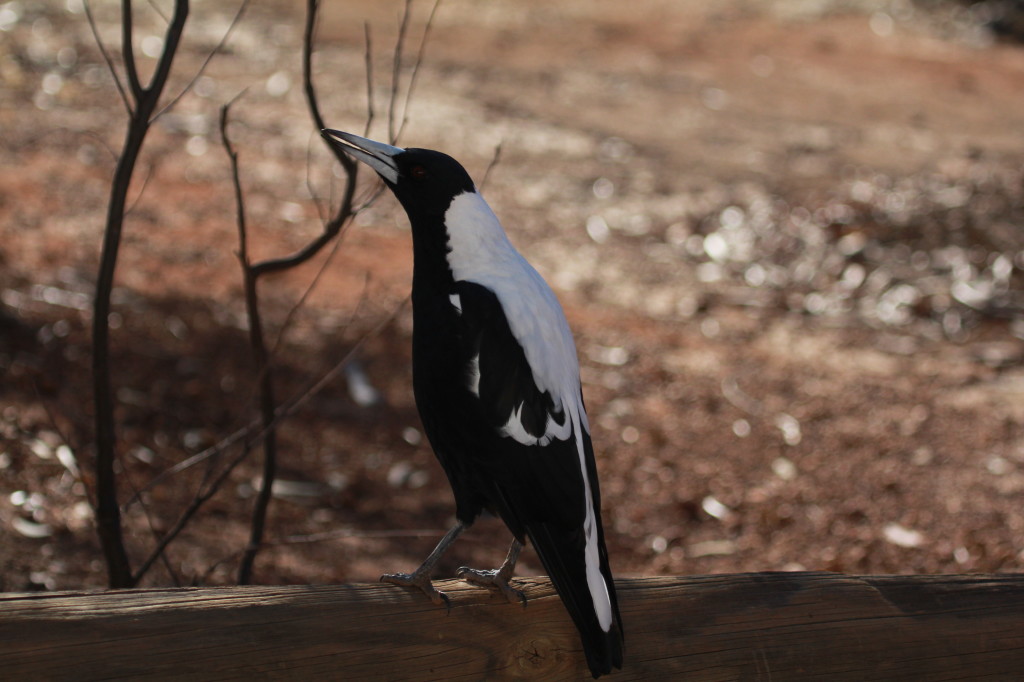 More Australian Ringnecks