Although the Cape Parrots were by far the main attraction, there are some other birds to keep an eye out for in and around King William's Town.
HOSPITAL AREA
High up on a hill just in front of the hospital are a few trees with hundreds of birds – herons, egrets, ibises all crowding together in a few select trees.  The sight and sounds of these birds has to be seen to be believed!
Undaunted by the larger birds, it's business as usual for these little Cape Weavers.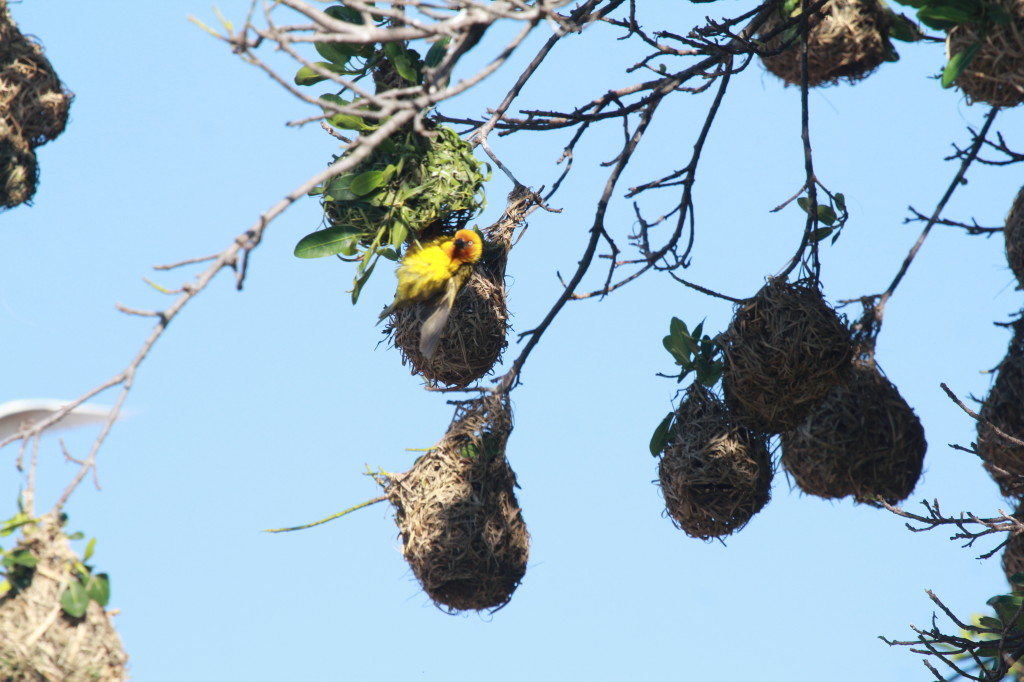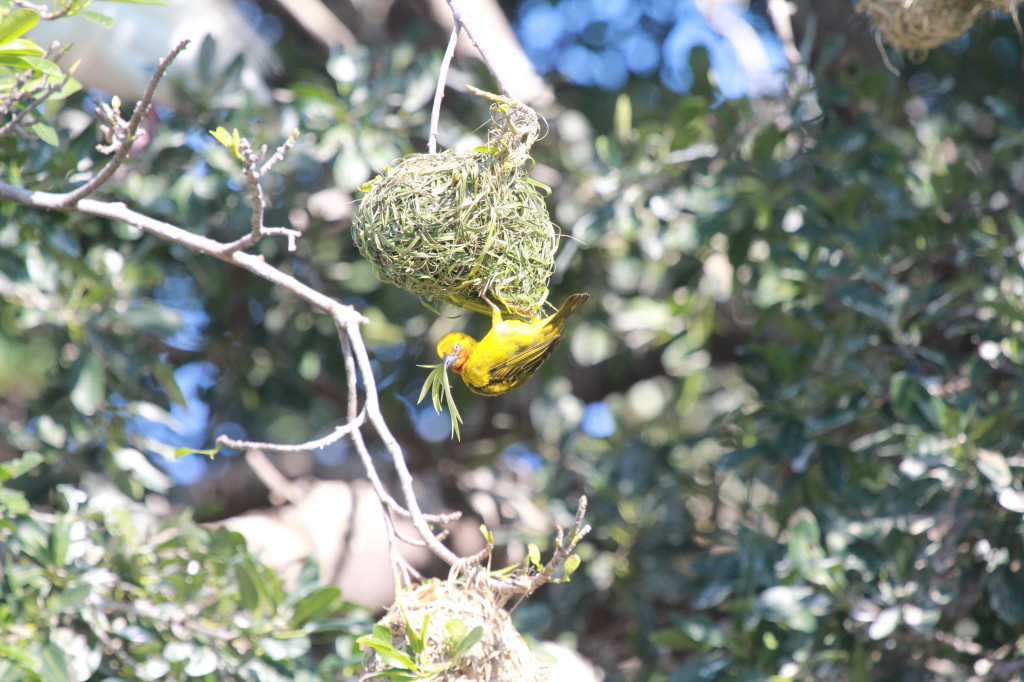 POND OUTSIDE OF TOWN
I'm not sure if this pond has a name but it does attract a lot of different waterbirds such as various ducks and geese.  I forgot to take notes so hopefully someone can help me identify them.  Sadly there is a lot of rubbish dumped around the pond by locals which made me a bit uncomfortable being around there.  What kind of people would want to spoil what would otherwise be a nice, peaceful area?