Kurisa Moya has several types of accommodation available including a farm house and the two Forest Lodge cabins.  The farm's varied habitats are home to about 250 species of birds, including the Narina Trogan, the Black-fronted Bush Shrike, the Green Twinspot and the Buff-spotted Flufftail. The Woodbush area is one of the top birding sites as mentioned in Callan Cohen, Claire Spottiswood and Jonathan Rossouw's book South African Birdfinder and in Hugh Chittendin's book, Top Birding Spots in Southern Africa.   Co-owner, Ben de Boer, the co-ordinator of the Greater Limpopo Birding Routes is an avid birder and can offer birders great advice. Guided walks or outings in the area can be organized with renowned local guide, David Letsoalo, who is based at Kurisa Moya.  Of course being parrot lovers above all, we were hoping to see some of the few Cape Parrots (Poicephalus robustus robustus)  left in the world.  There are around 80 in Magoebaskloof and according to the Cape Parrot Working Group, they counted 1229 on the last census that took place the first weekend of May.  More details are on their website.    You can book both accommodation at Kurisa Moya and birding walks with David on their website.
If you are coming direct from Polokwane, you will have a good tar road all the way to the turnoff to the lodge, then you have 2.3km of a really rough road. Like the previous reviewer, we did this trip in the dark coming from Phalaborwa where the first 9km or so are also a bad road and we had a little Ford Focus.
Once you actually get there, it is a wonderful eco-lodge and ideal for bird watchers. You can book tours with one of the top bird guides in South Africa-David Letsoalo and he will do everything he can to find the species you are interested in. For us, it was Cape Parrots which were very elusive on the first day (heard but not seen) but the second day, we got to see 5 of them!
We stayed in the Forest Lodge which overlooks primary rainforest and even though it rained the first day, we still saw lots of birds, we also went up to the farm house to see birds in the garden. We self catered with pre-packaged supermarket food but you can also get Lisa, the owner to cook you a meal and judging by the guestbook comments, she is a great cook! The lodge is gorgeous, very rustic and charming, well stocked wood burning fireplace. It gets pretty chilly at night so you need lots of wood! We did two of the walks on the property (Bird Watchers and Forest Walk) which were really nice.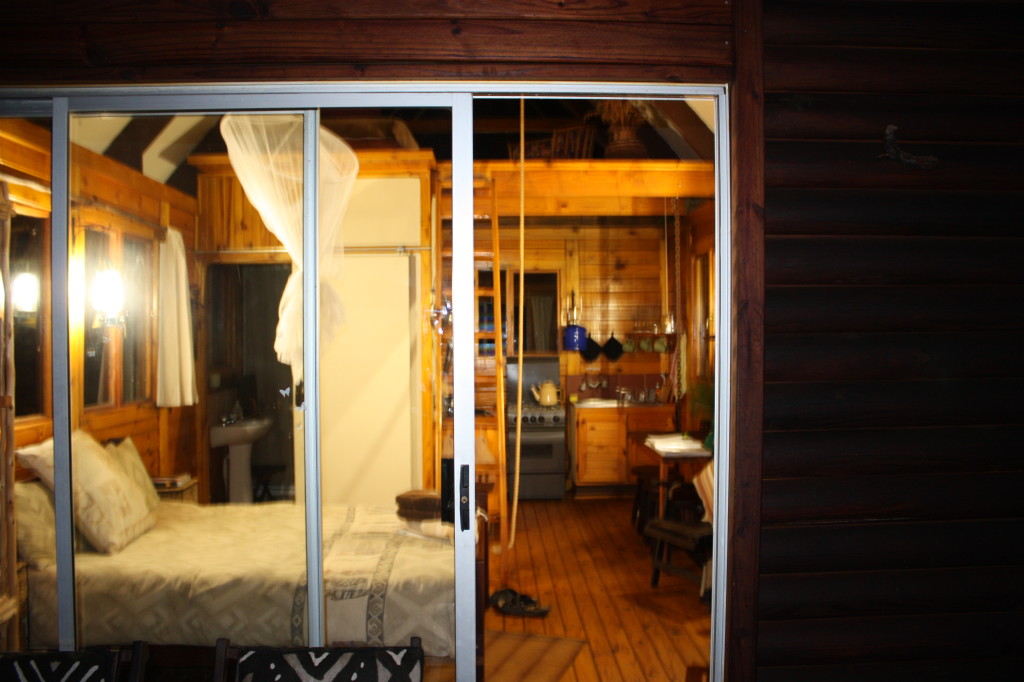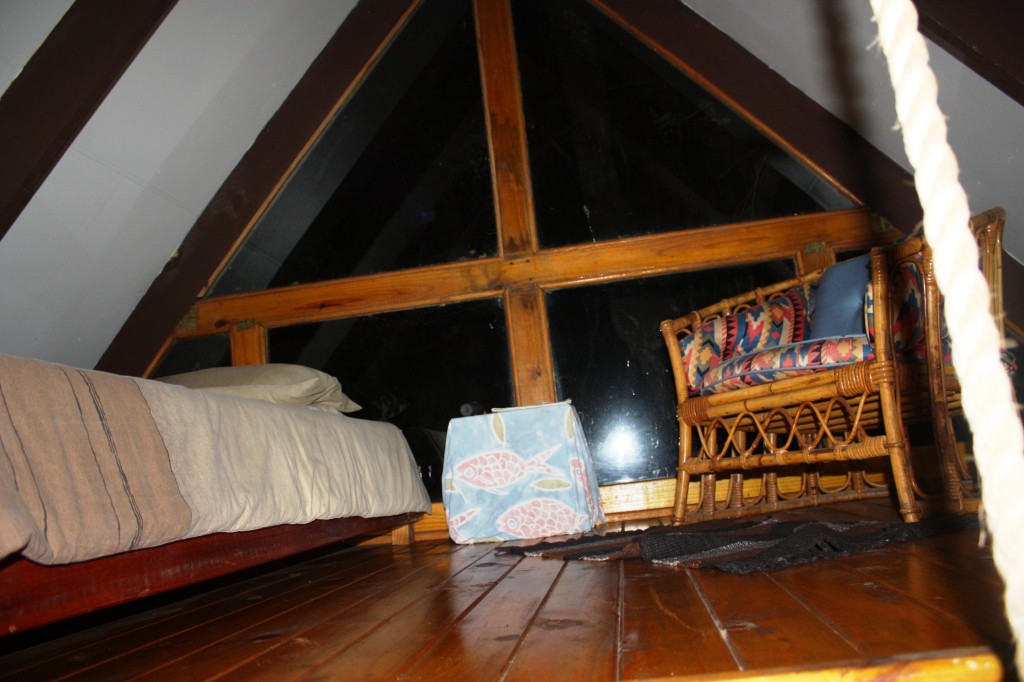 If you want to do a bird watching tour with David, you will need a 4WD, there is no way a little sedan car would make it in the Woodbush Forest roads. We paid extra to use his truck. Also, bring all the food you need if you are self-catering, there is no place to shop nearby and you also need to charge up your camera and cell phone batteries.  Shopping is available nearby, see my Destination Magoebaskloof post.
Kurisa Moya is a wonderful place to visit if you love nature and especially birds!  Judging by the rave reviews on Trip Advisor, I am not alone in my opinion!