*Lots of photos are at the end of this post, some of which are actually in focus!
OVERVIEW
From their website:  The Belize Zoo and Tropical Education Center was started in 1983, as a last ditch effort to provide a home for a collection of wild animals which had been used in making documentary films about tropical forests.
Shortly after the backyard "zoo" began, it was quickly realized that its Belizean visitors were unfamiliar with the different species of wildlife which shared their country. This very aspect fomented the commitment to develop the little zoo into a dynamic wildlife education center.
Today, The Belize Zoo and Tropical Education Center is settled upon 29 acres of tropical savanna and exhibits over 150 animals, representing over 45 species, all native to Belize. The zoo keeps animals which were orphaned, rescued, born at the zoo, rehabilitated animals, or sent to The Belize Zoo as donations from other zoological institutions.
I first became aware of the Belize Zoo by reading "The Last Flight of the Scarlet Macaw: One Woman's Fight to Save the World's Most Beautiful Bird" about zoo owner Sharon Matola.  This book is a great read and available now in Kindle form (my affiliate link below)!
HOW DO YOU GET THERE?
Belize Zoo is easily reached by bus from Belize City, Belmopan or San Ignacio.  The Zoo is located at Mile 29 along the Western highway.  The bus drivers are used to dropping off and picking people up there.
It is approximately an hour's drive from the main cruise-ship terminal at the tourism village and about an hour driving from the international airport following through Belize City and onto the western highway.
HOW MUCH IS IT?
Normal Daily Fees are $15.00 US for adults and $5.00 US for children (non-Belizean). Fees for Belizean adults and children are $5.00 BZ and $1.00 BZ respectively.
The cafe is very reasonably priced for snacks and drinks.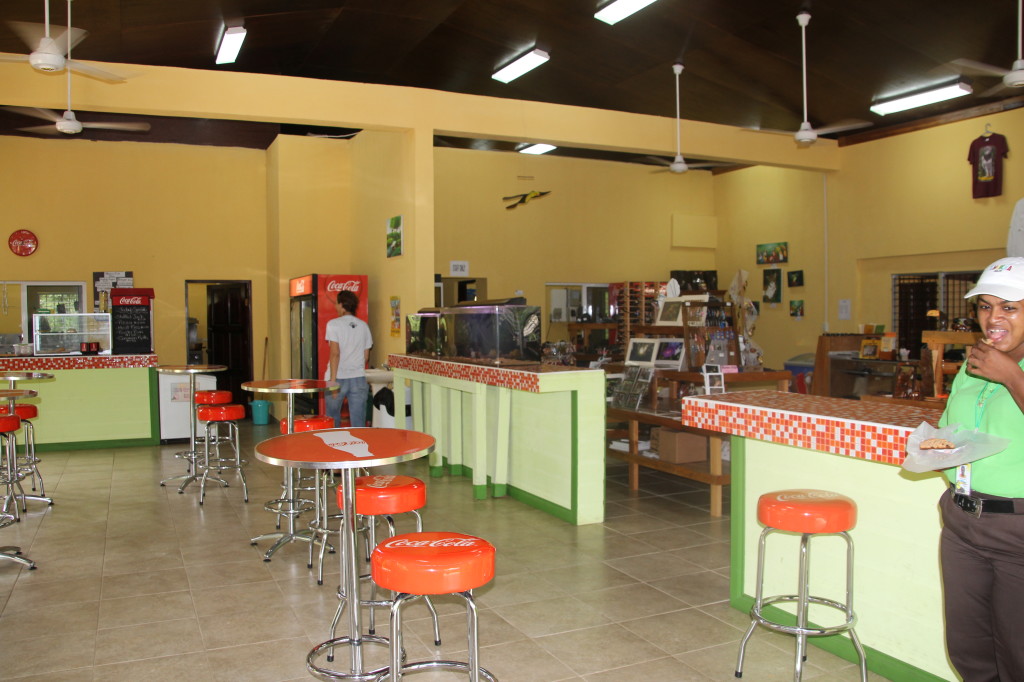 HOW LONG SHOULD YOU SPEND THERE AND WHAT SHOULD YOU SEE?
The Belize Zoo is easily worth a couple of hours just to see all the gorgeous birds in very attractive aviaries and read the info-plaques on the exhibits.  I love how the zoo educates both Belizeans and tourists about how the birds and animals are part of their cultural heritage and should be protected and treasured!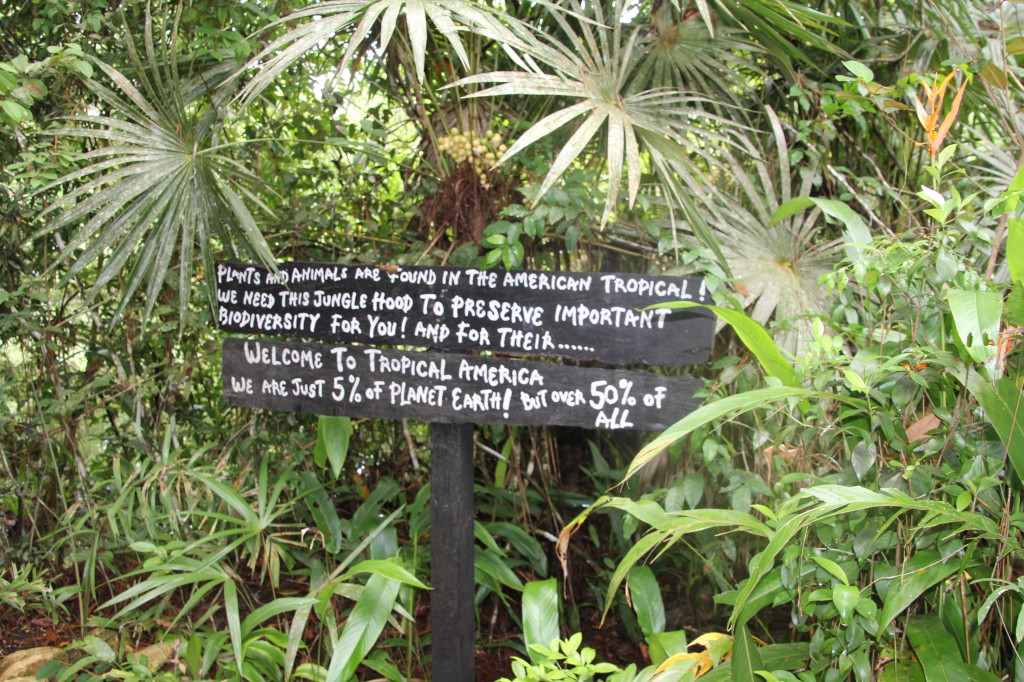 VALUE TO CONSERVATION
THE BELIZE HARPY EAGLE RESTORATION PROGRAM (BHERP)

WORKING TO EMPOWER THE MESOAMERICA BIOLOGICAL CORRIDOR, MBC
You can support individual species by "adopting" an animal.
The scarlet macaw exhibit is designed to promote awareness of their need to keep their habitat free from destruction.
Conservation Camp is a great way for teenagers to experience the wild and learn more about how to preserve it.
WHERE TO STAY NEARBY ON POINTS
Hotel chains where points can be used are thin on the ground and covered in my general Belize post.  Getting to Belize with airline miles is much easier!
PHOTOS
I think we went the wrong way on some of the paths so some of the signs may be after the species in that case.  There are so many, I just did a bulk upload so enjoy!