Welcome to this week's Eco-Lite mini-trip, Sao Paulo Zoo!  Brazil is a hotspot for eco-tourism but most people will spend a night or two in Sao Paulo when transferring back and forth between more interesting places such as the Pantanal, Iguacu Falls, the Amazon, the Cerrado, Chapada, Atlantic Rainforest, Cristalino, etc.  Or you may find yourself here on a business trip and have time to spare.  So why not get a close up view of some beautiful Brazilian birds and animals?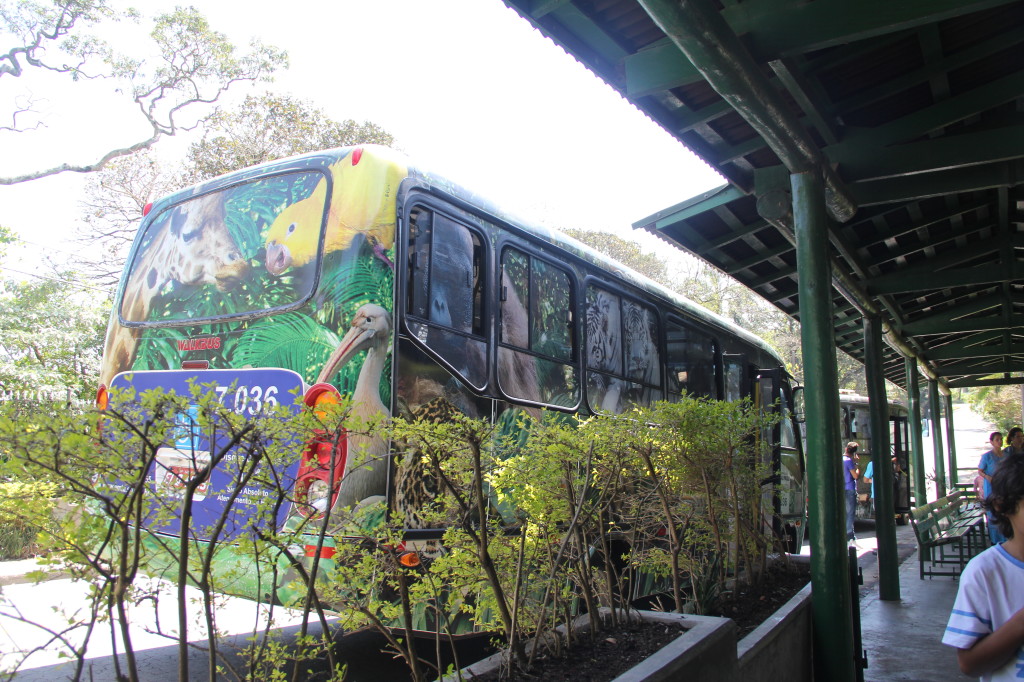 OVERVIEW
Translated from their website which is only in Portuguese:  Few experiences are as significant for adults and children as well as a visit to the Zoo. Appreciate the diversity of fauna creates a powerful bond and universal nature. Approximately 10% of the world population visit a zoo or aquarium each year. Since opening in 1958, the São Paulo Zoo has received over 85 million visitors.
Located in an area of ​​824.529 m² of Atlantic Forest, the park houses the headwaters of the historic stream of Ipiranga, whose waters form a lake that receives copies of birds of various species, and migratory birds. As the lake, the forest shelters native animals living free, forming parallel wonderful wildlife.
Through the display of more than 3,000 animals, represented by species of mammals, birds, reptiles, amphibians and invertebrates, the São Paulo Zoo promotes public awareness of the various forms of life on Earth.
HOW DO YOU GET THERE?
Zoológico de São Paulo
Avenida Miguel Estéfano, 4241
Água Funda – São Paulo – SP – CEP 04301-905
Fone: (11) 5073-0811 / Fax: (11) 5058-0564
For tourists the best way is by taxi if you can afford it or by bus if you are on a budget.  Being a budget traveler, we took the metro to Jabaquara Station, then took their bus direct to the zoo.  When you exit the metro, look for a kiosk selling bus/entry combo tickets.  They take credit cards.
HOW MUCH IS IT?
FROM 01/01/2013:   Ticket Zoo  (add around R $ 10.00 if you use their bus)
     Adults and children over 12 years – R $ 18.00
     Children 5 to 12 years – R $ 7.00
     Children under 4 years – Free
     People with disabilities – Free
     Seniors (Over 60 years), students and teachers of the State Public Networks and Municipal Education – £ 9.00 (half price)
HOW LONG SHOULD YOU SPEND THERE AND WHAT SHOULD YOU SEE?
It's quite a large zoo and you could easily spend a day there.  We were there on the last day of our trip before we left to fly home and wanted to have time for shopping so just stayed a couple hours and concentrated on the birds.  They have a full list of animals on their website (in Portuguese).  This zoo is an excellent place to bring children to help them learn more about Brazil's birds and animals!
VALUE TO CONSERVATION
Until recently, the Sao Paulo Zoo was involved with the conservation of the rare and endangered Spix's Macaw but this program has now been transferred up in the state of Bahia.  Here is what their website says about conservation (I used Google Translate).
Conservation of Threatened Animals
Brazil is the 5th largest country in the world, with an approximate area of ​​8.5 million km ² dispute with Indonesia and the title of first place in the world's biodiversity. It is estimated that Brazil should have around 1.8 million species, but unfortunately only 10% know that. Considering the species that we have identified, according to the Ministry of Environment, 618 animals are listed in a category of threat (critically endangered, endangered or vulnerable) and nine other extinct or extinct in the wild. In the case of vertebrates, it is estimated that 7% of Brazilian species are under some extinction.
The increase in deforestation, fragmentation of our forests and the wildlife trade have very high number of species under severe threat of extinction. It is estimated that soon many may disappear altogether, especially endemic (those species that only live in a small and specific region of the planet). Because of this, the extinction is one of the most dramatic environmental problems of this new century, becoming a priority issue in national and international political agendas, such as the Convention on Biological Diversity (CBD) and Guidelines for the Conservation Project and Restoration of Biodiversity in the State of São Paulo (BIOTA / FAPESP). More than ever, we need to know the existing biodiversity, to identify the main factors that threaten and establish priorities for action.
The Zoological Park of São Paulo's mission is to keep in captivity a collection of live animals from different parts of the world not only for education and recreation of the public, as well as for carrying out scientific research to better understand the animals. The institution now performs work focused on the reproduction of some endangered species, and plays an important role in the conservation of these species, the dissemination of knowledge through scientific papers and conferences and environmental education projects.
The conservation of species in captivity, also called ex-situ, ie outside of the natural environment is one of the strategies to help preserve the animals that are threatened with extinction. Individuals bred in captivity can be released into the wild to increase conservation efforts of the species in its natural environment. Captive populations can reduce the need to remove individuals from nature to serve as pets (pets), and also for purposes of scientific research. These animals can also be placed on display as a strong strategy for educating the public about the need to conserve the species.
You want to help get these animals the sad list of endangered species? So help us take care of them, do not buy animals at fairs or roads – surely they were taken from nature. Report it to the police if you find someone selling them. Go to parks and ecological stations, where there are many animals in the wild and are very easy to be observed, or may know a little about the rich fauna of our Brazil in Sao Paulo Zoo.
Angelica Midori Sugieda – SP ZOO
WHERE TO STAY NEARBY ON POINTS
Sao Paulo is one of the world's major cities and attracts many business travelers so as you would expect, all major hotel chains are represented here.  You should have no trouble using points from any of your favourite programs such as Priority Club, Club Carlson, Marriott, SPG, Wyndham, Hyatt, Hilton.  If you are just passing through enroute to the great outdoors, I would recommend staying near the airport for convenience.
PHOTOS
Although this zoo has a wide range of animals, I was mostly interested in the birds.  I got to see a lot of birds close up that I had seen while birding in the wild.  It's way more exciting to see wild birds but seeing them close up can help you later identify them in the wild and get familiar with their calls.  These photos will take a while to load so please be patient!