Leaving St Vincent, I was annoyed (but not surprised when both Liat flights (connecting in Barbados) were late.  Especially because it meant that we would miss the last bus and have to get a very expensive taxi to the other side of the island.
It's possible to get a good deal on this flight and the taxes are supposedly included.  This direct flight wasn't available when we booked.  Dominica had been hit badly by a hurricane and some flights were curtailed for awhile.  It may look like taxes are included but there is an extra departure tax to be paid at the airport.  They want cash which I didn't have since I had made a point of spending all our ECD save a few bucks for snacks and I knew there would be ATMs at SJU to get USD easily.  They finally took me upstairs to some kind of office and processed the fee on my credit card.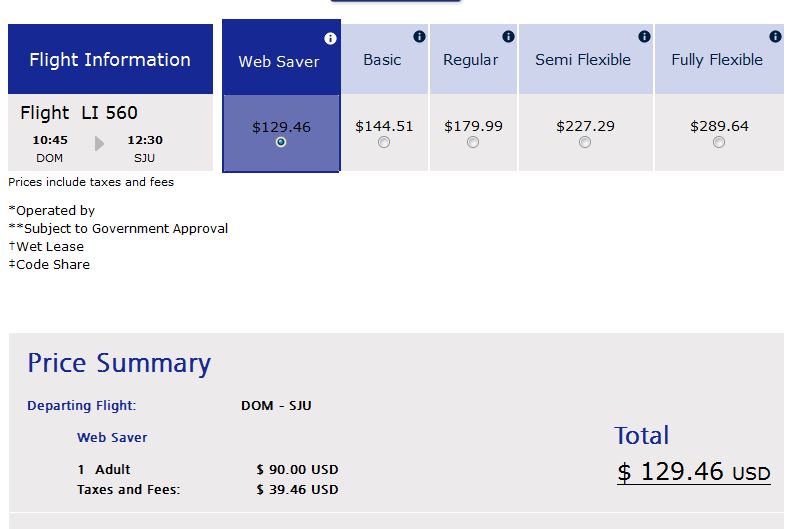 Waiting in the departure gate area.  St Vincent Airport does have a small gift shop before security, nothing in the departure area.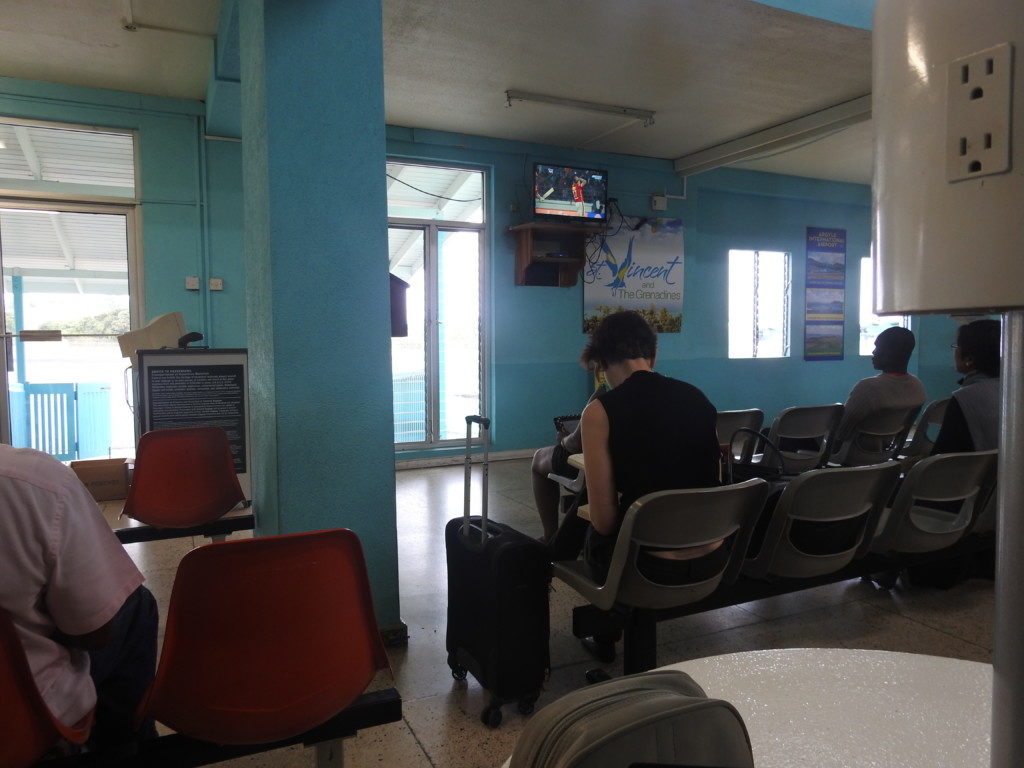 We had a longer layover than expected in Barbados but at least they had a good variety of fast food places that take credit cards.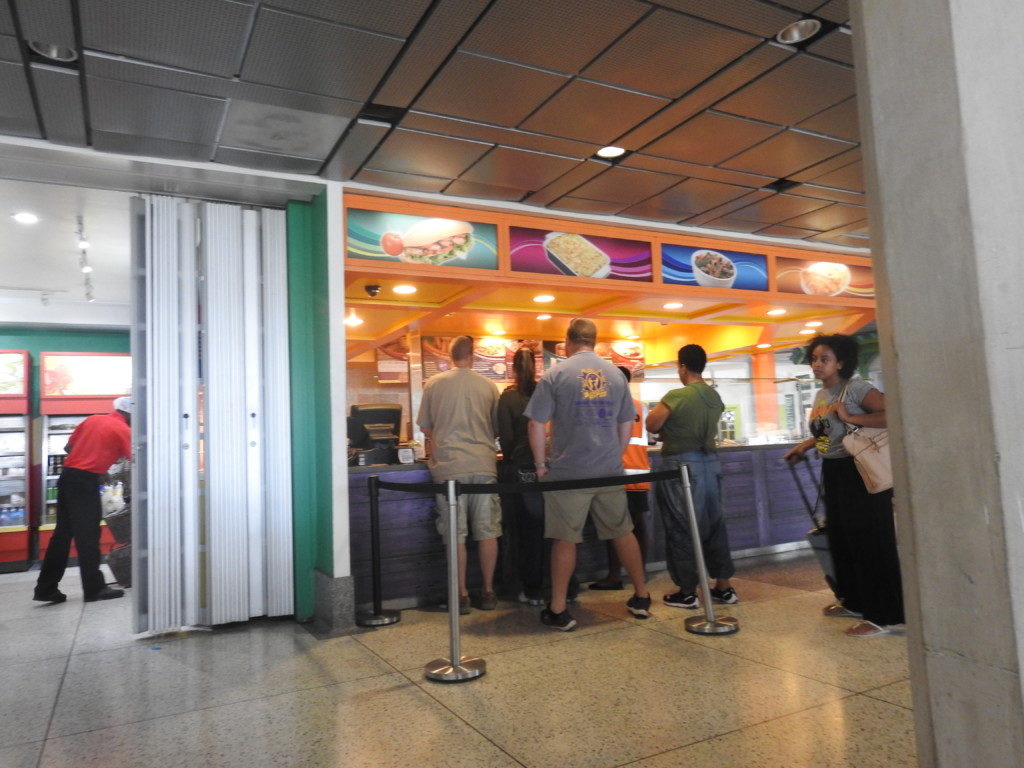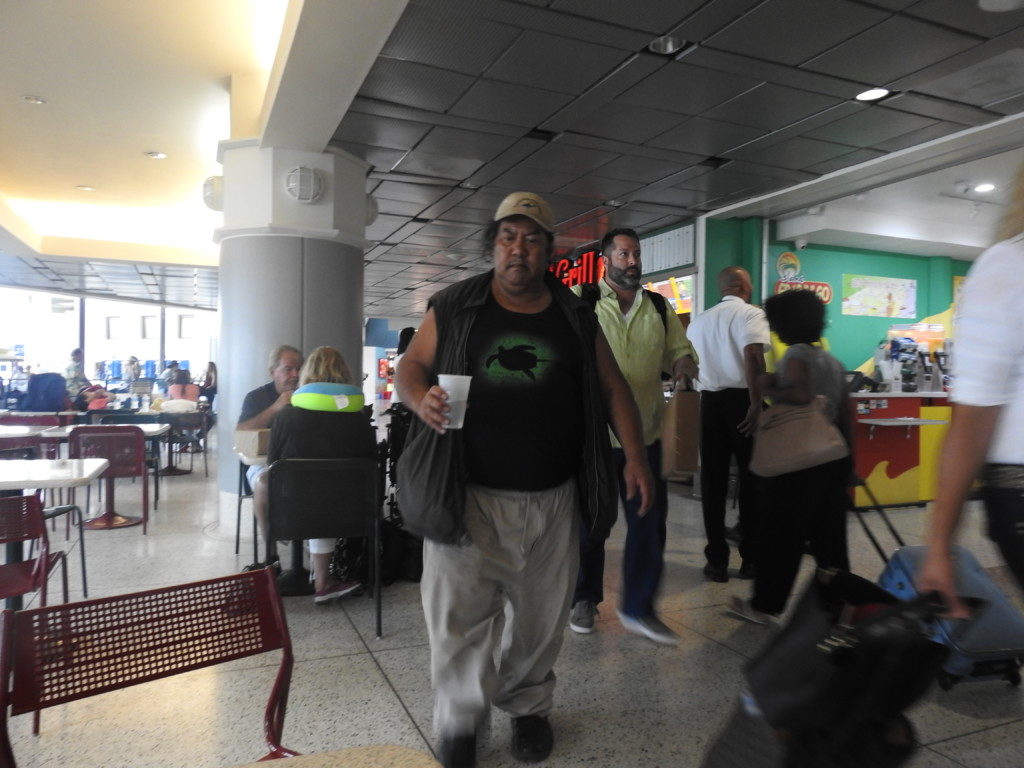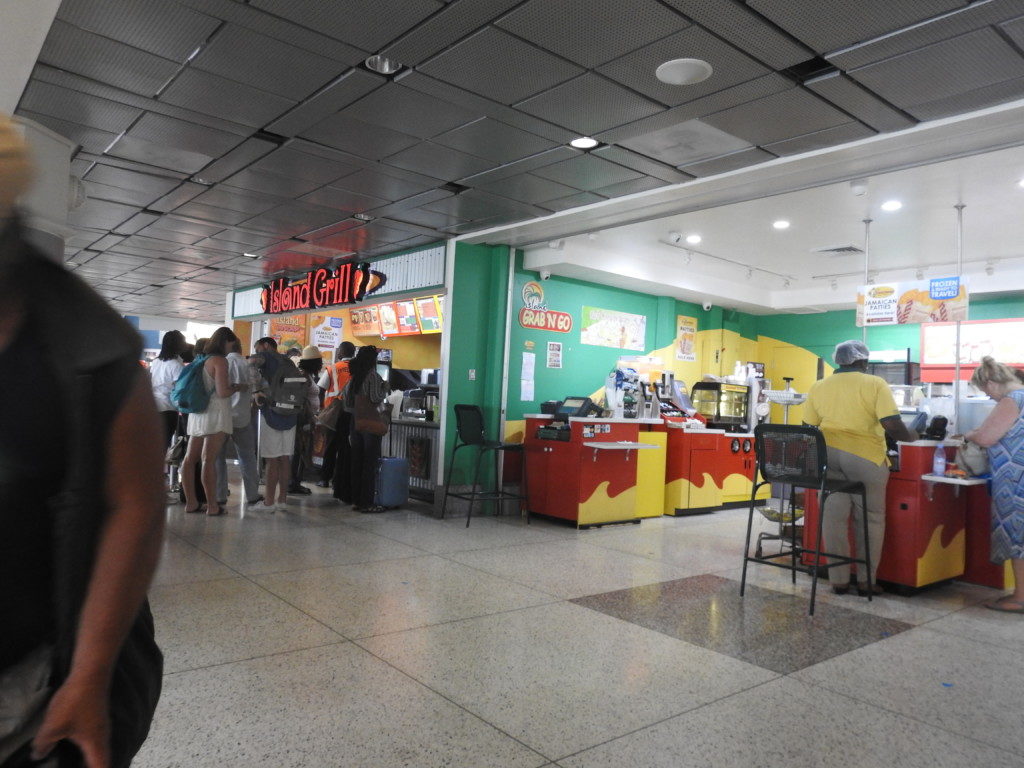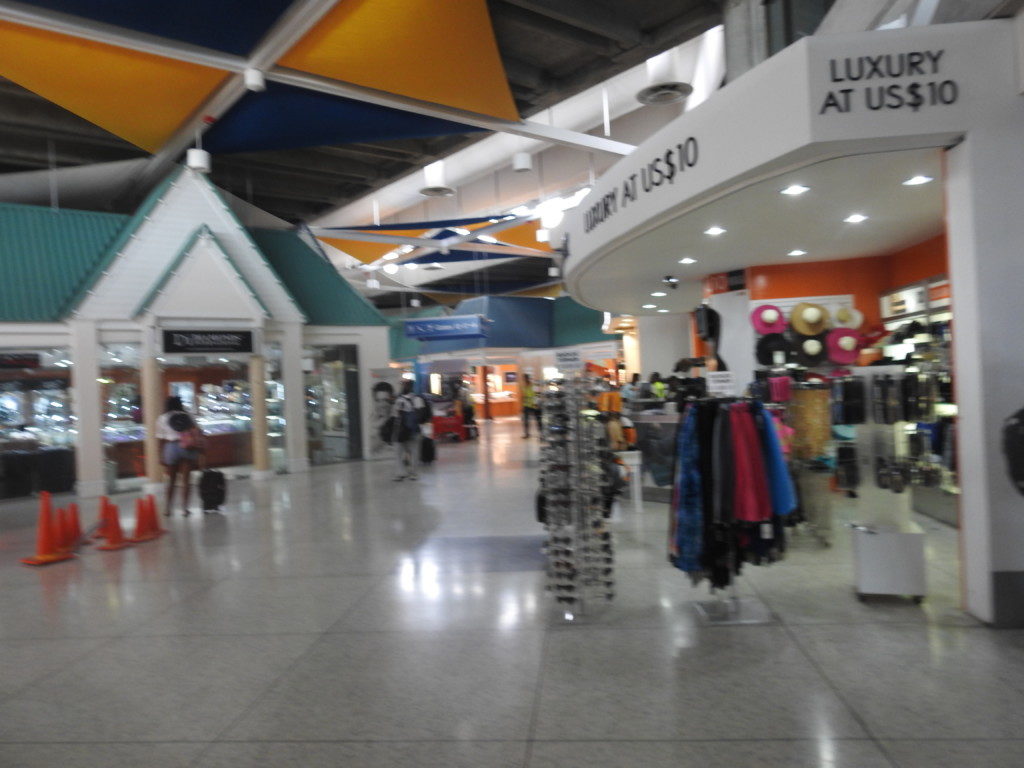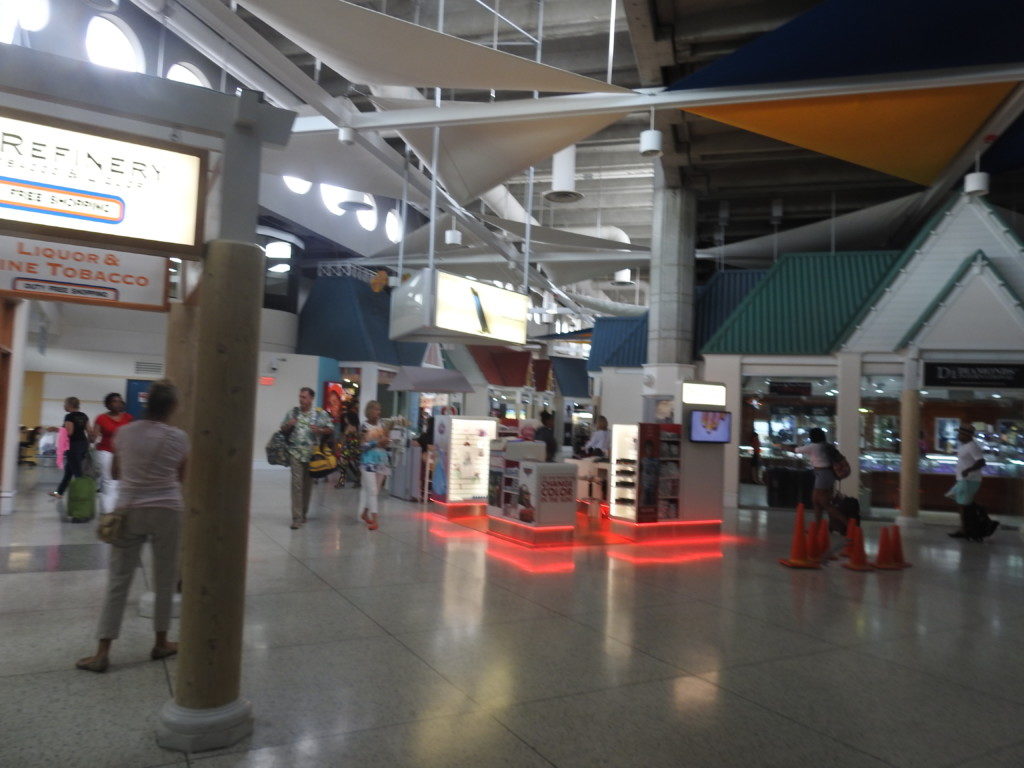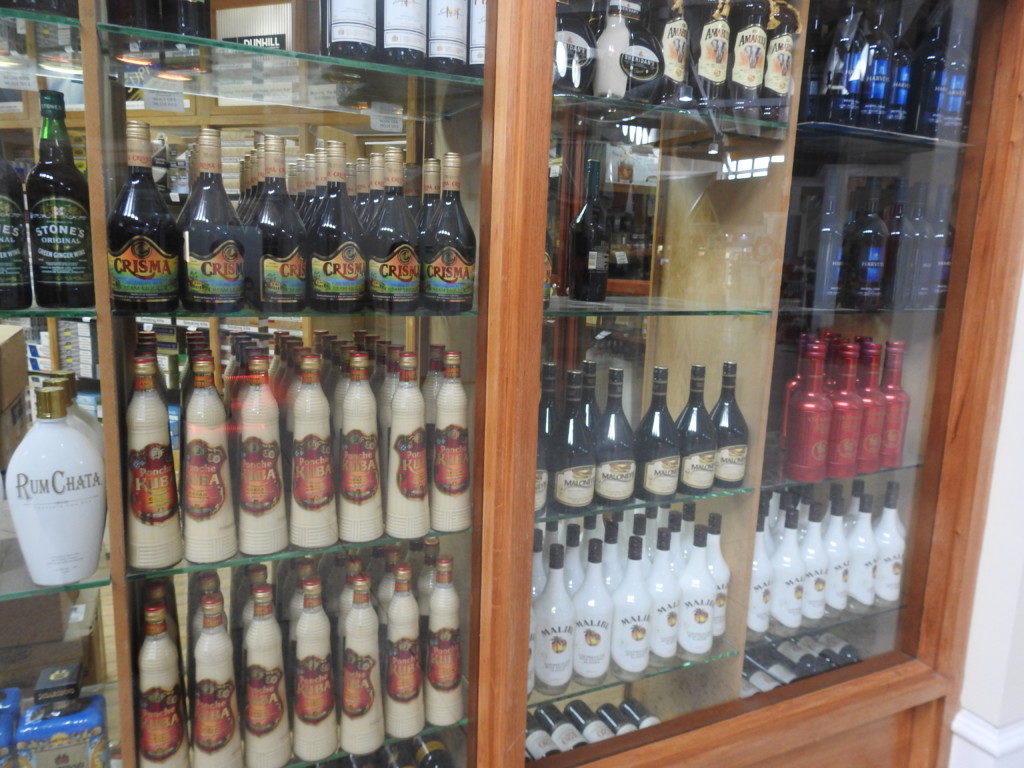 Some of the gates are in a different building down this long-ish hall.  The shops and restaurants are in the main terminal.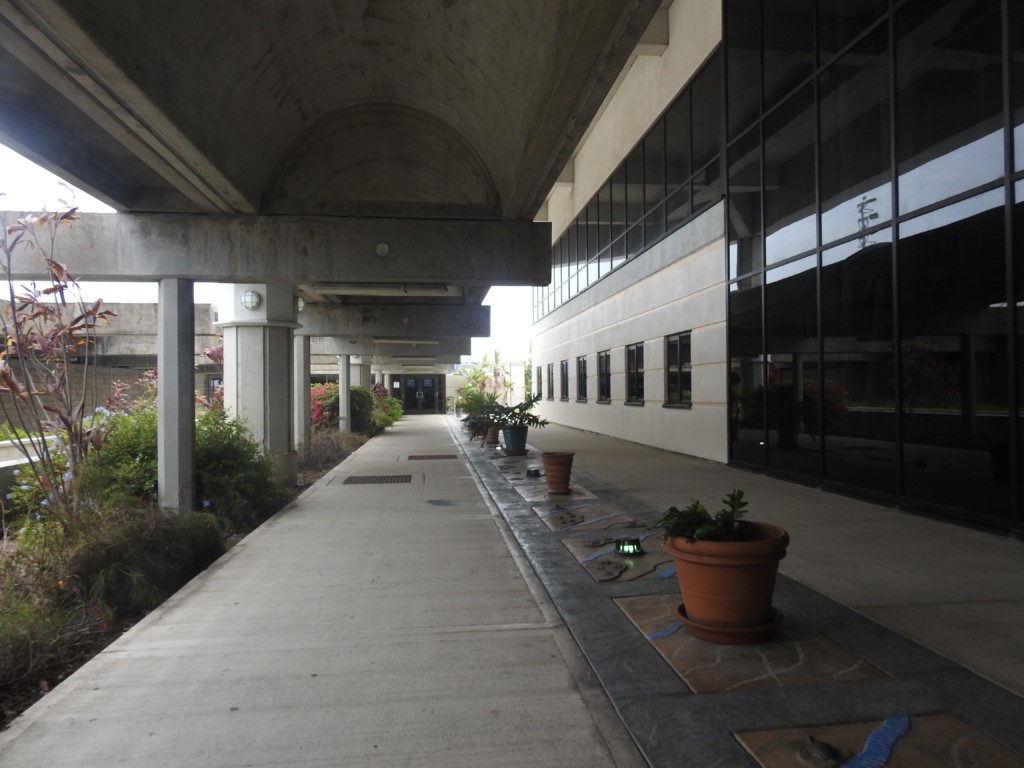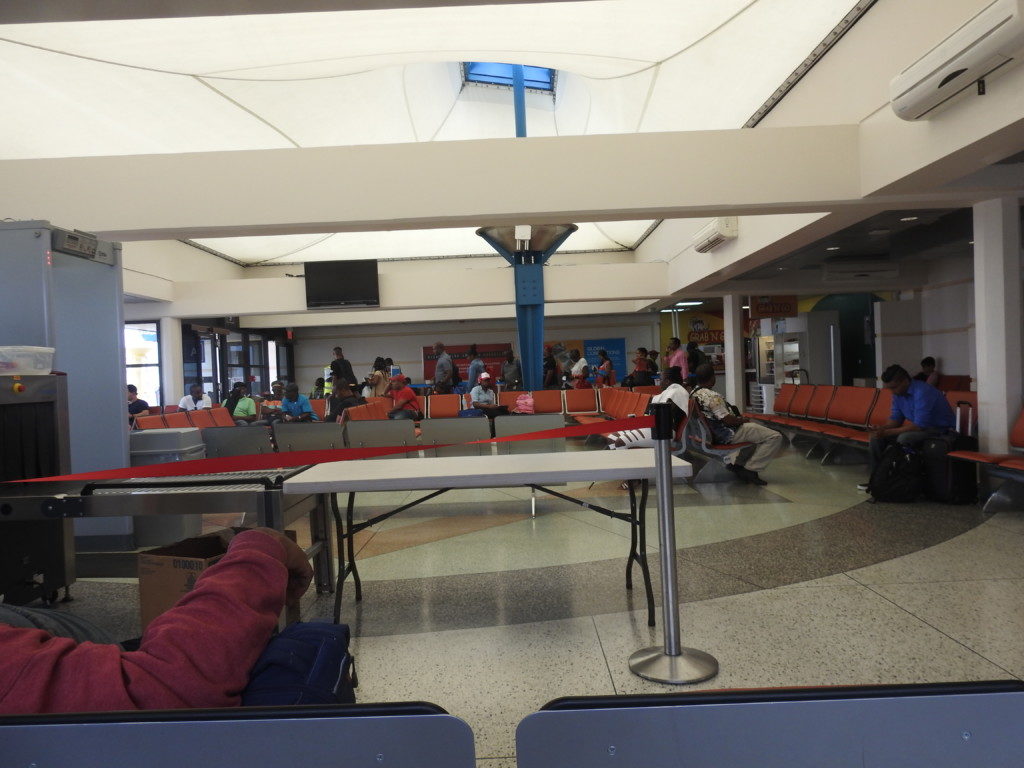 Is this flight EVER going to leave?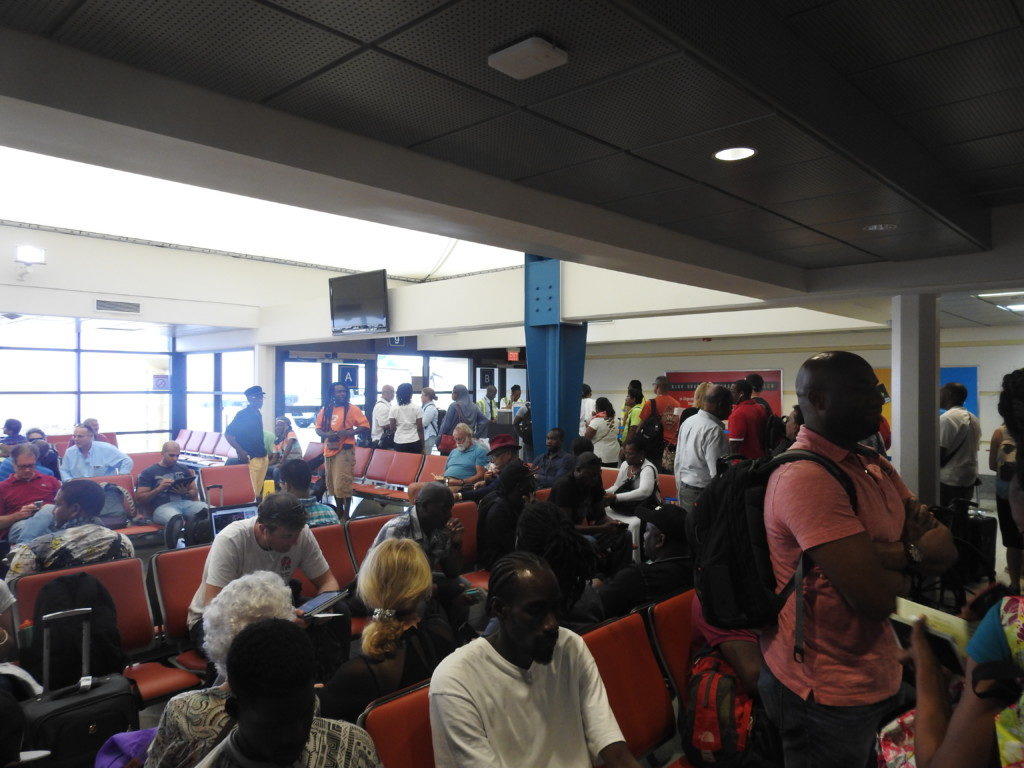 Boarding at rear only.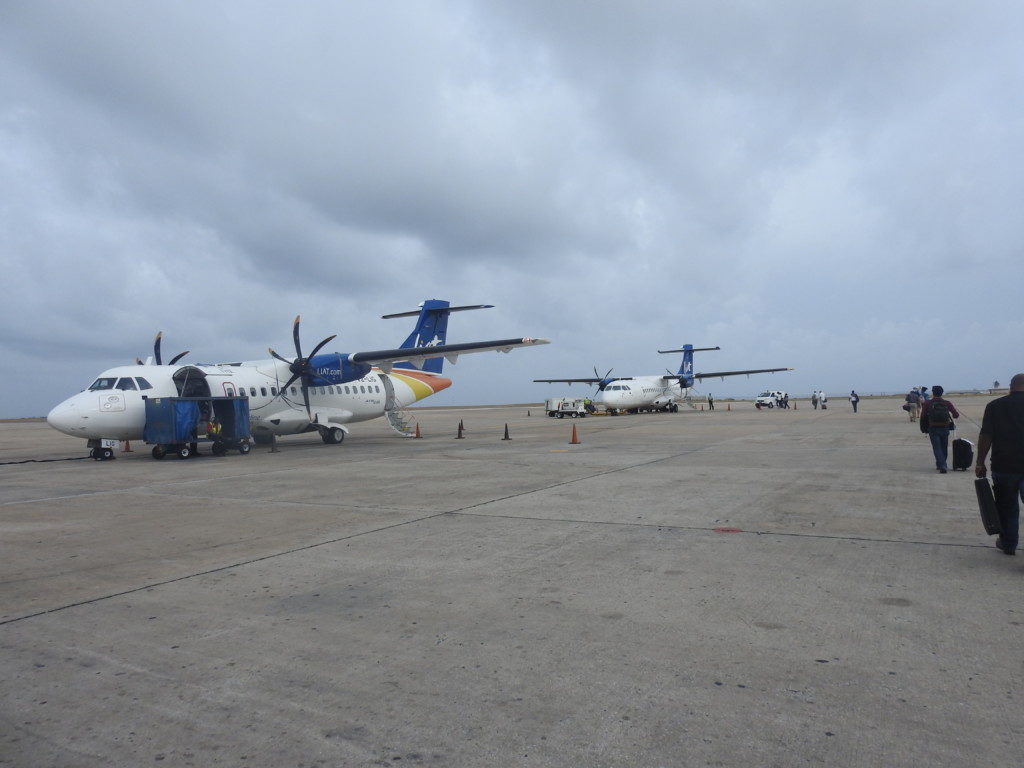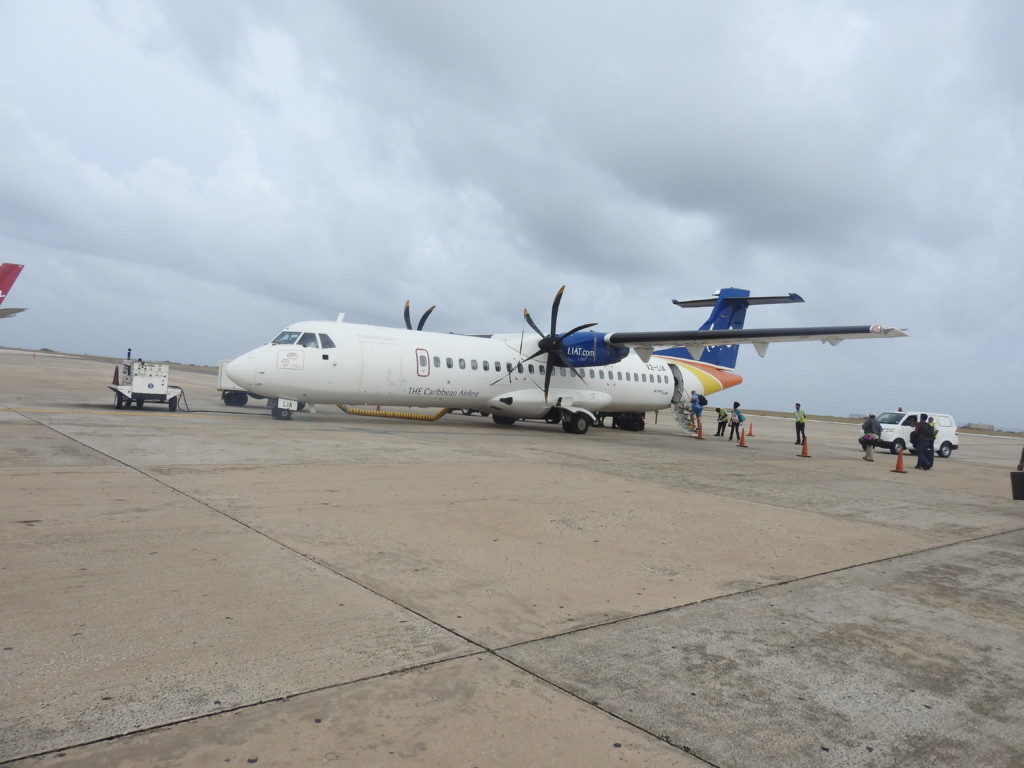 You better put that backpack on the plane!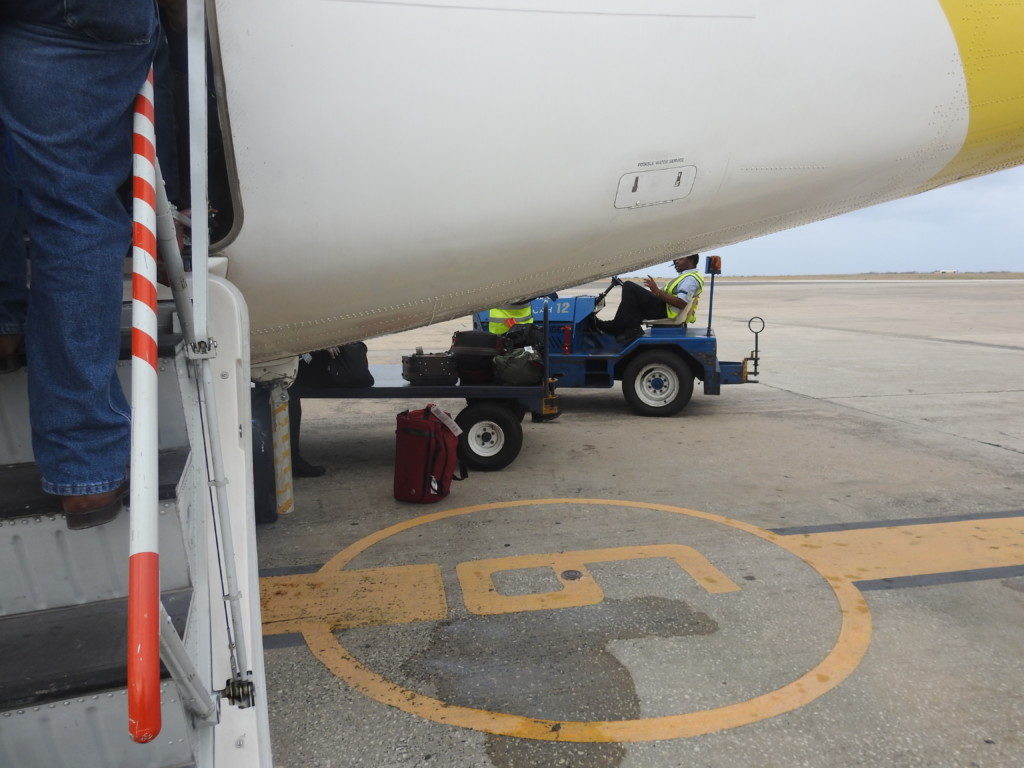 By this time I had caught on and we were sitting in the rear.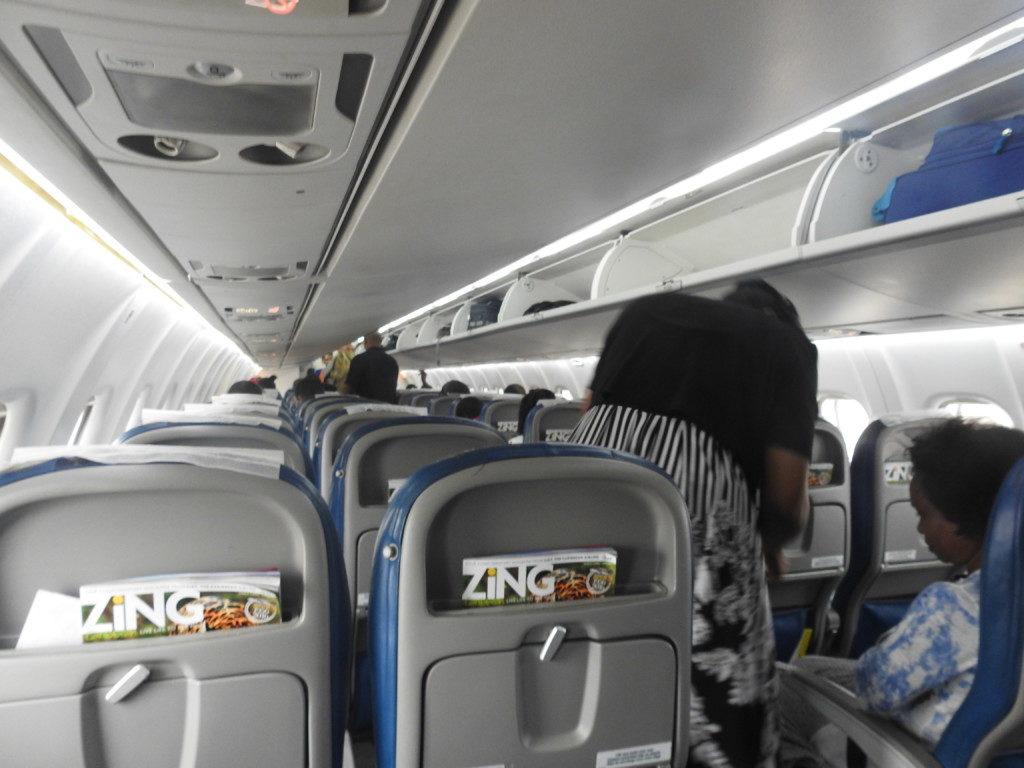 Goodbye Barbados!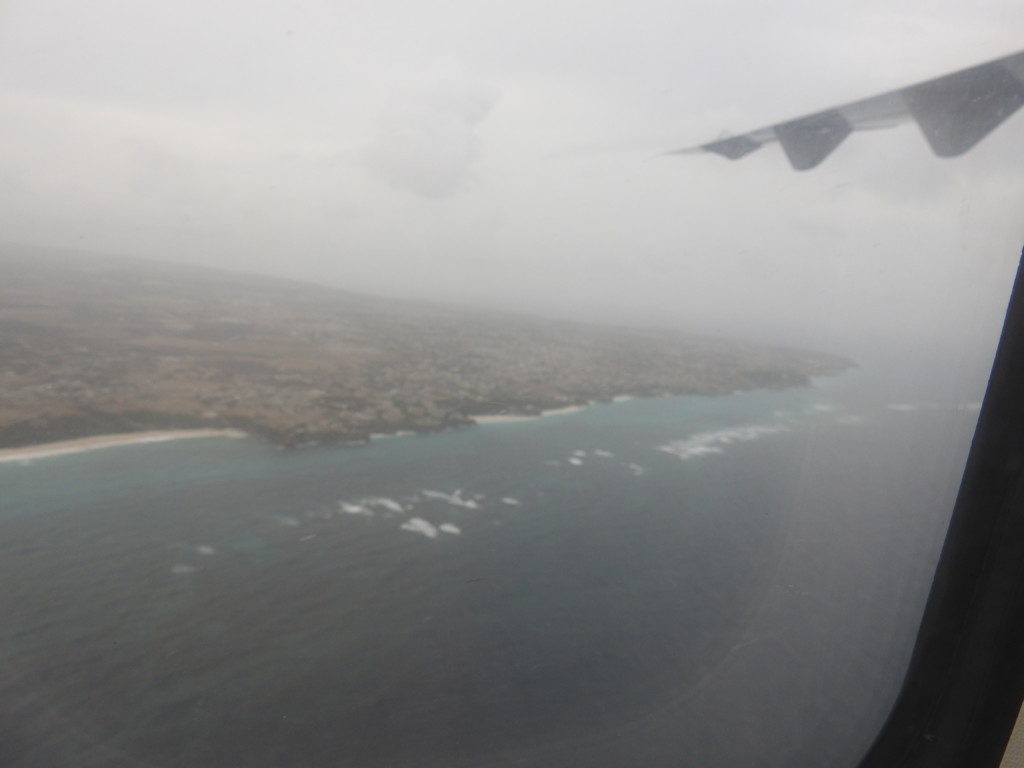 Hello Dominica!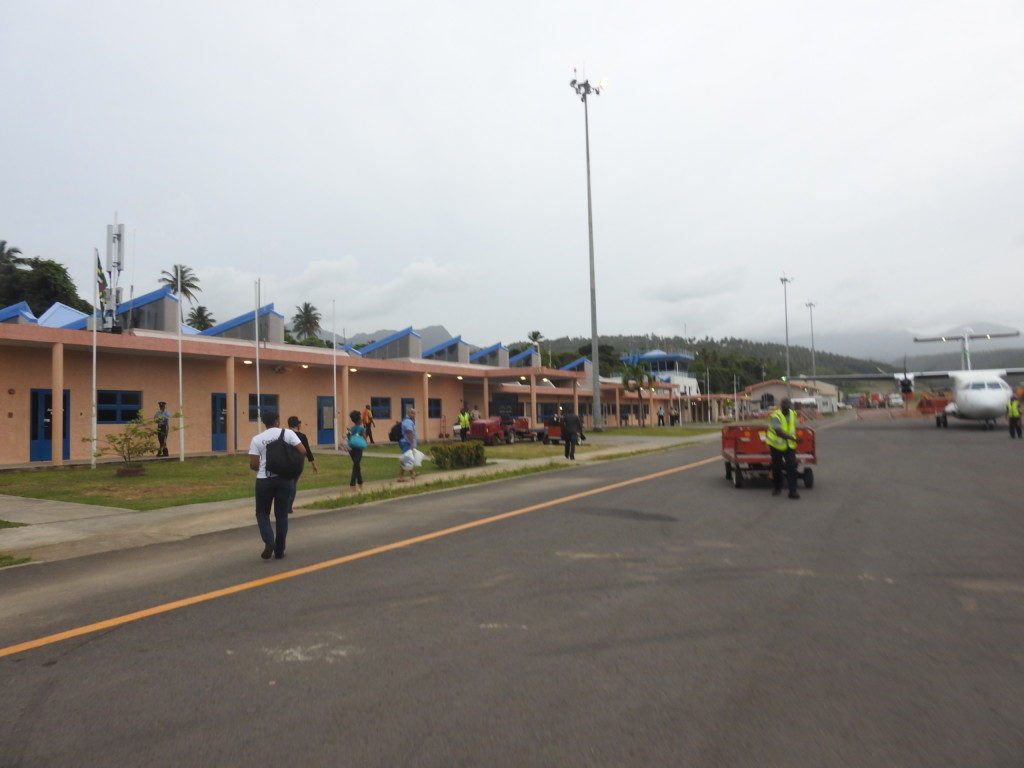 Another small airline.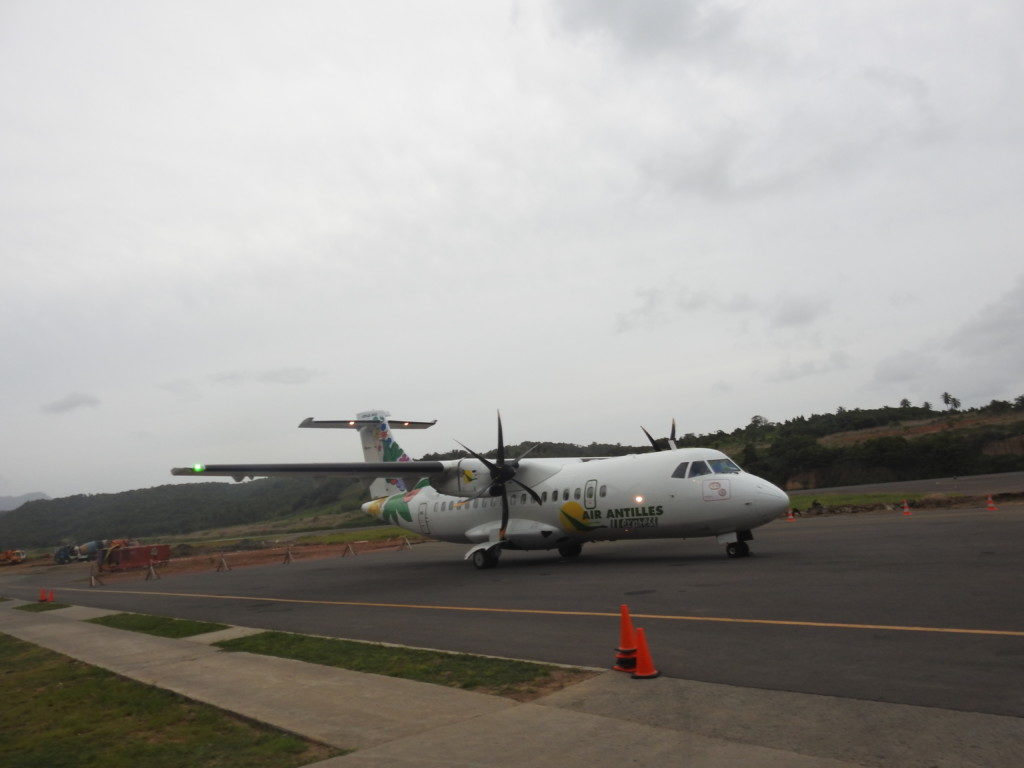 Yay, the backpack is on the truck!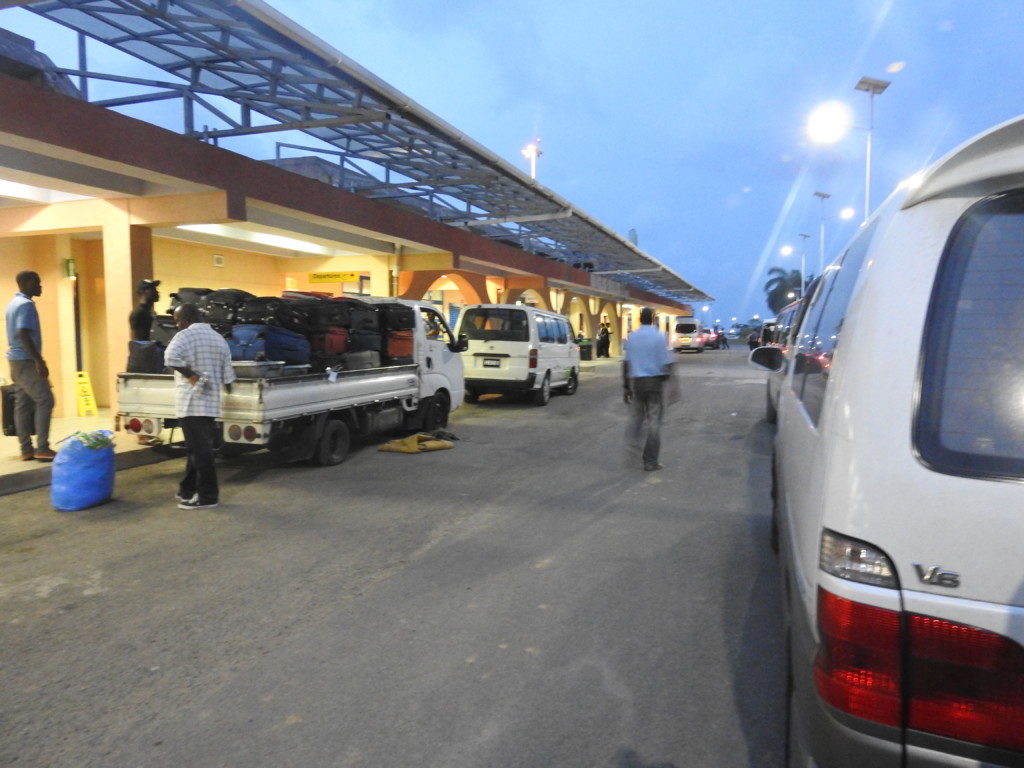 Outside the terminal, we met a man who had come to pick up his son and was headed our way so we paid him about half the taxi would have cost to take us to our hotel (which was on his way).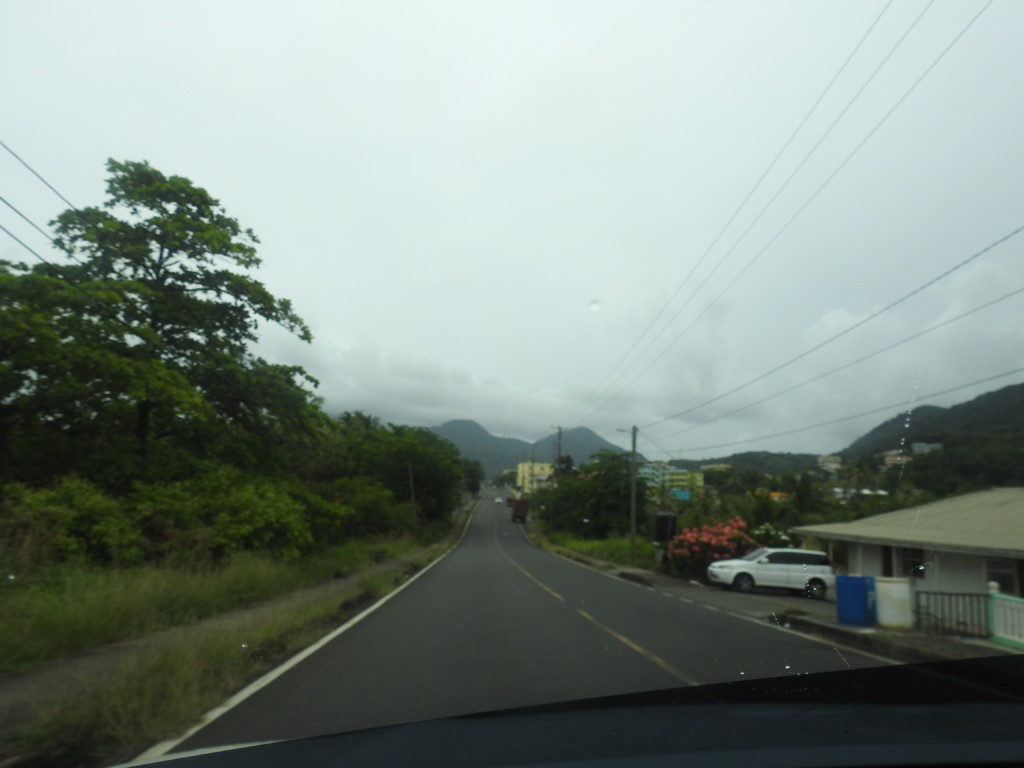 After birding in Dominica (post to follow) Dr Birdy dropped us at the bus stop outside Portsmouth.  We waited about 15 minutes until a minibus arrived.  They dropped us on the road outside and we walked into the airport.
Last minute birding outside the airport.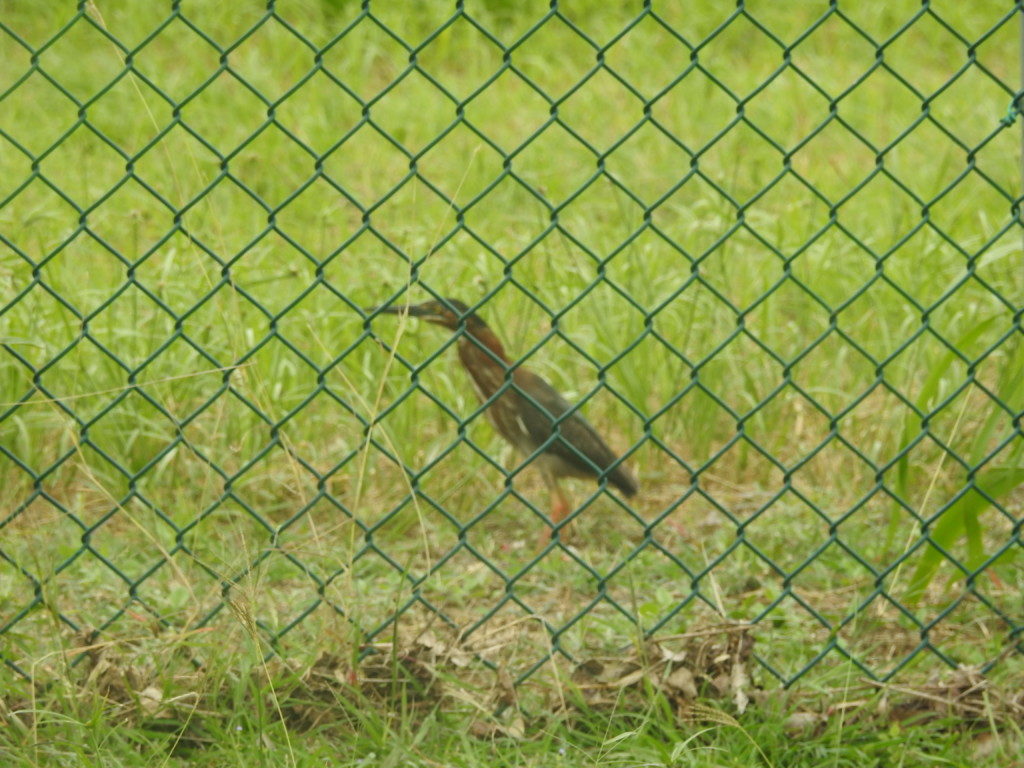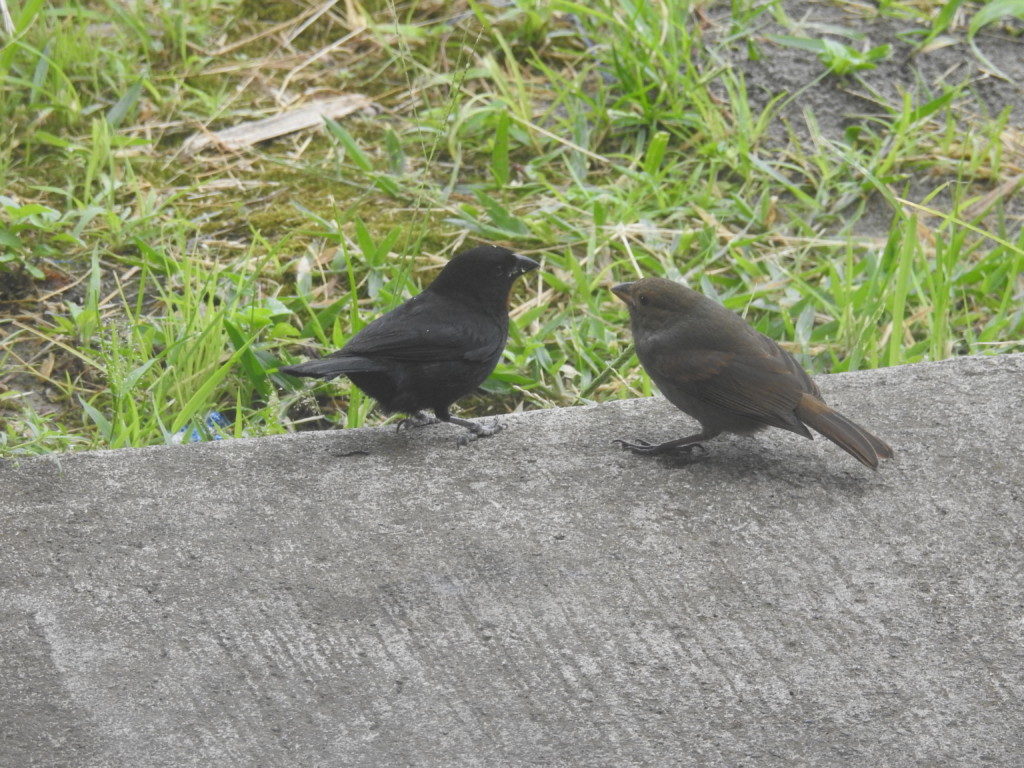 Goodbye Dominica!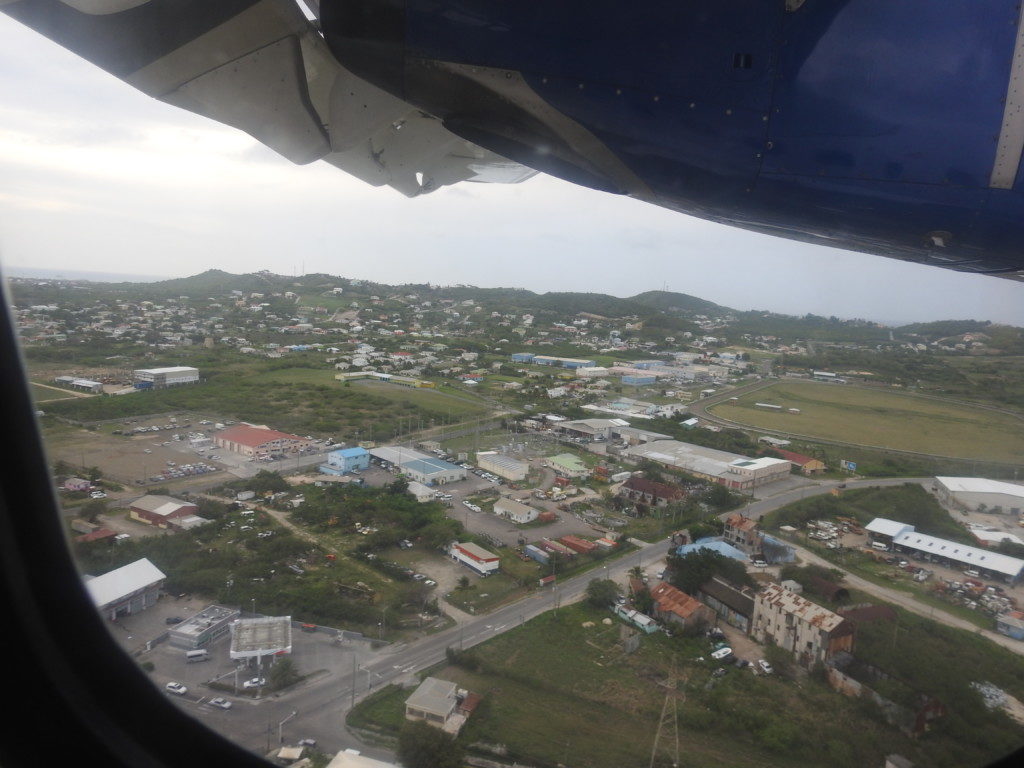 Even after the airport tax hassle our troubles weren't over.  The flight to Antigua was only about an hour late.  Much to my surprise, the flight from Antigua to San Juan left on time.  It was a puddle jumper that stopped at St Kitts and Tortola enroute.  It was in one of these islands that the schedule went all to hell.  We were stuck on the tarmac for 2 hours waiting for another late Liat plane which had passengers connecting to our plane. At first they left us sweltering with no AC or water until everyone on the plane was in near mutiny, then they turned the AC on and brought us water.  We finally arrived in San Juan just after midnight.  Already exhausted, I had to navigate a rental car to our hotel, finally arriving around 2am.