When you are flying to Colombia, Avianca Lifemiles are a great miles currency to have.  Flights are easily booked online and sometimes they have better award flight availability than their other partners.  I found this to be the case at the time I was booking this route.  For some reason, United was only giving availability in the early morning when I wanted to travel around mid-day to squeeze in one more morning of birding at Guango Lodge.
Lifemiles charges 11,000 miles one way for this routing.
AV8374 Quito (UIO) 16:45 Bogota (BOG) 18:25
AV9792 Bogota (BOG) 20:44 Santa Marta (SMR) 22:18
Theoretically, United should charge 10,000 miles but even on my test run these flights weren't available and their connections were terrible on what was available.
Up until the day of departure I got several emails from Avianca trying to sell me upgrades on a per segment basis but I didn't think it was worth it for such short flights.
The taxi from the bus stop at Pifo dropped us right outside the terminal and checking in was quick and easy.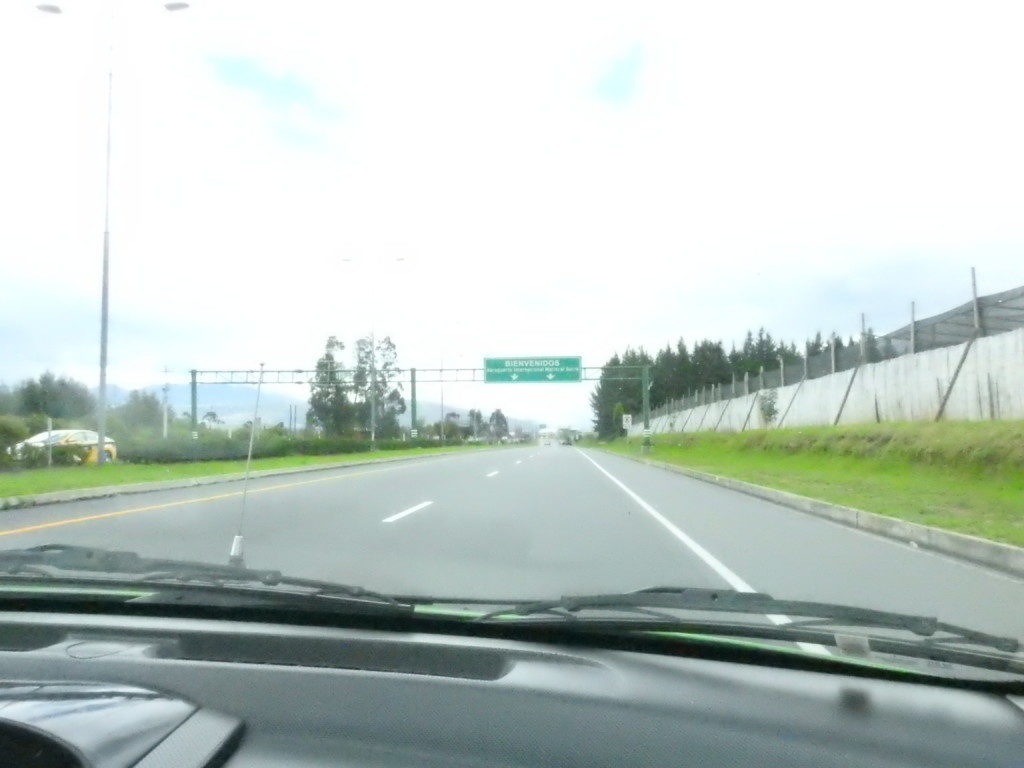 I would have been tempted by the Johnny Rockets as we don't have them in Australia but there wasn't time and I was desperate to get online.  The only stop we made was at the ATM inside as the currency of Ecuador is the USD and I wanted to withdraw some to use in the Caribbean Islands coming up.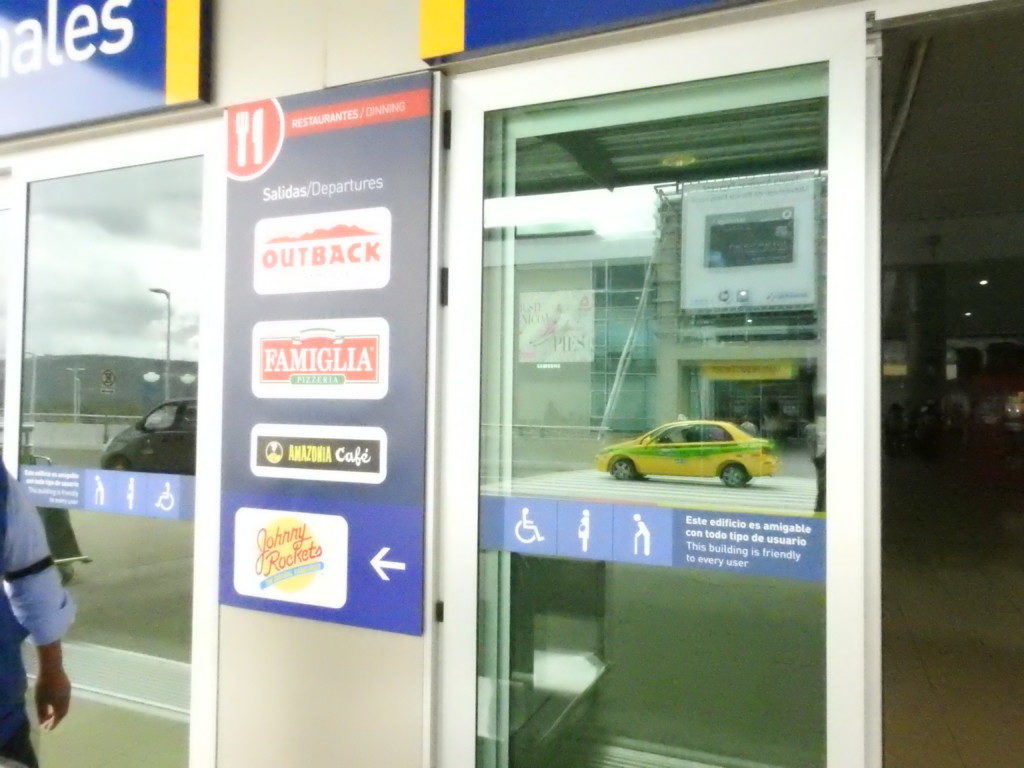 Typical over-priced airport shop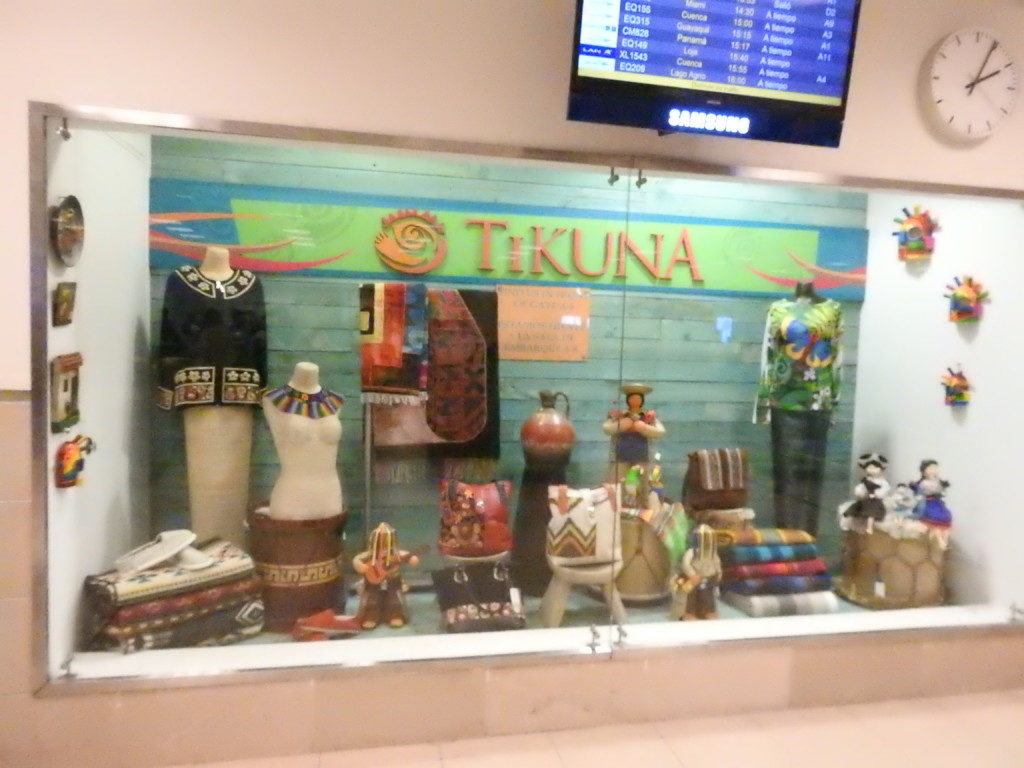 We used our last remaining Lounge Club passes from the Chase Ink (now discontinued) to access the lounge.  I had no internet access for the last 3 days and was dying to know more about the earthquake and check my emails.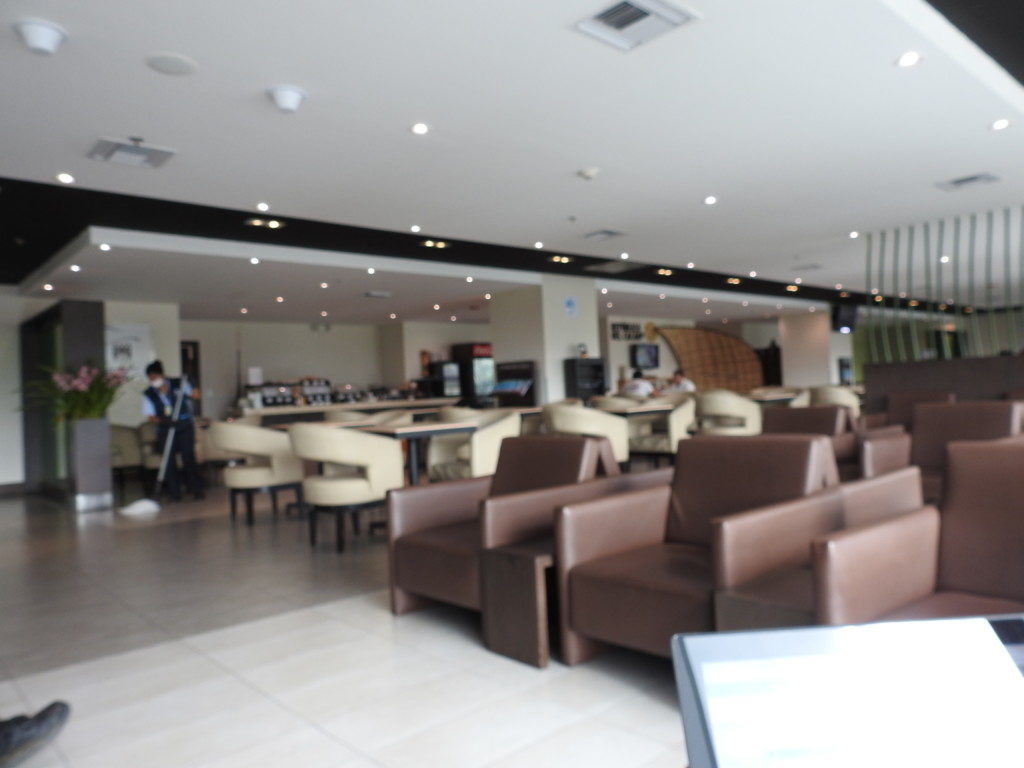 I was shocked to see the extent of the earthquake on the coast, it was really horrifying.  It didn't seem to have affected the airport and all flights were going out on time.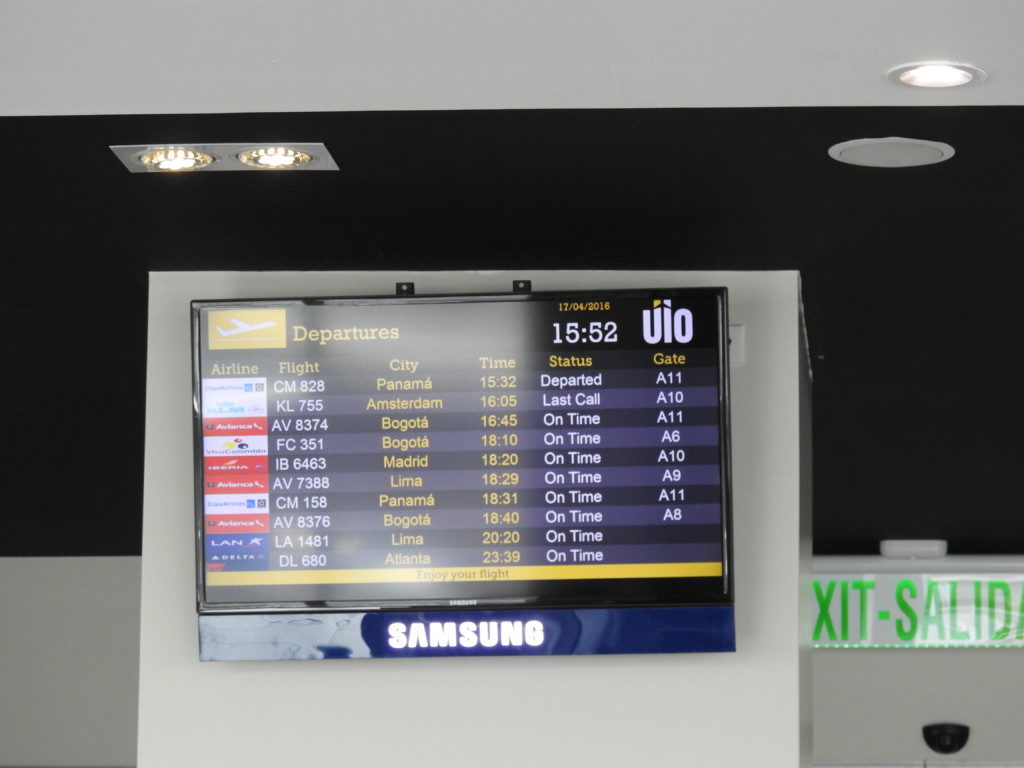 We grabbed some snacks and drinks at the small buffet in the lounge.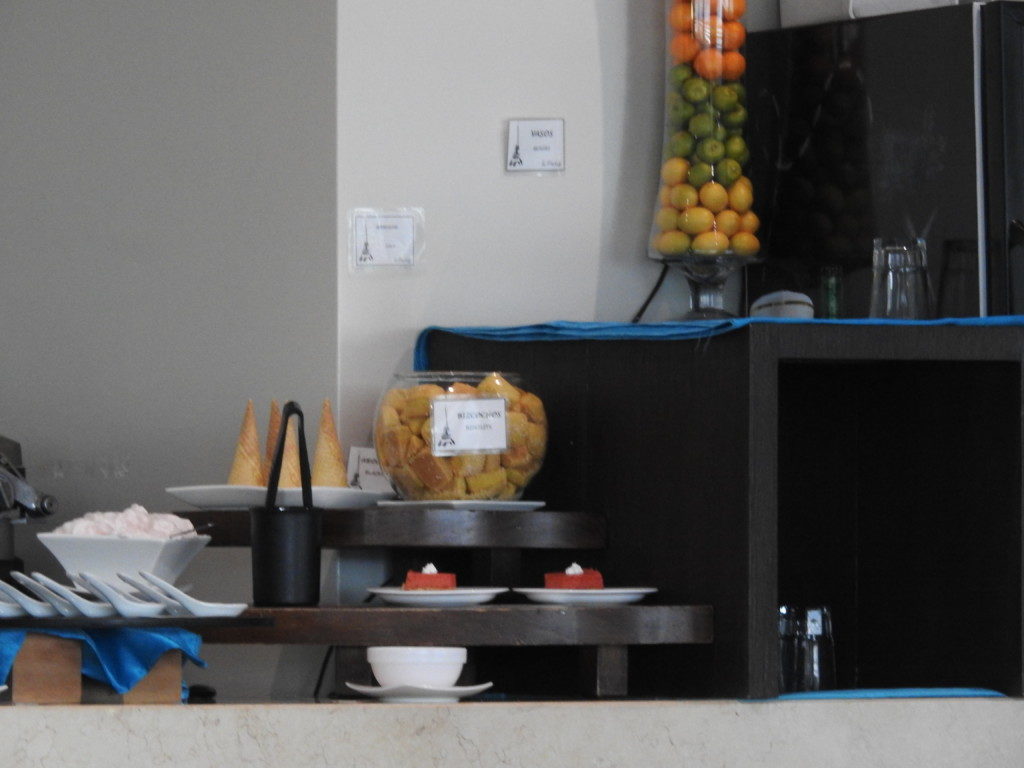 Typical Avianca shorthaul flight, an A319.  It wasn't full and we had an empty middle seat.  I was glad I didn't pay money for an upgrade.
Beautiful Andean scenery enroute to Bogota.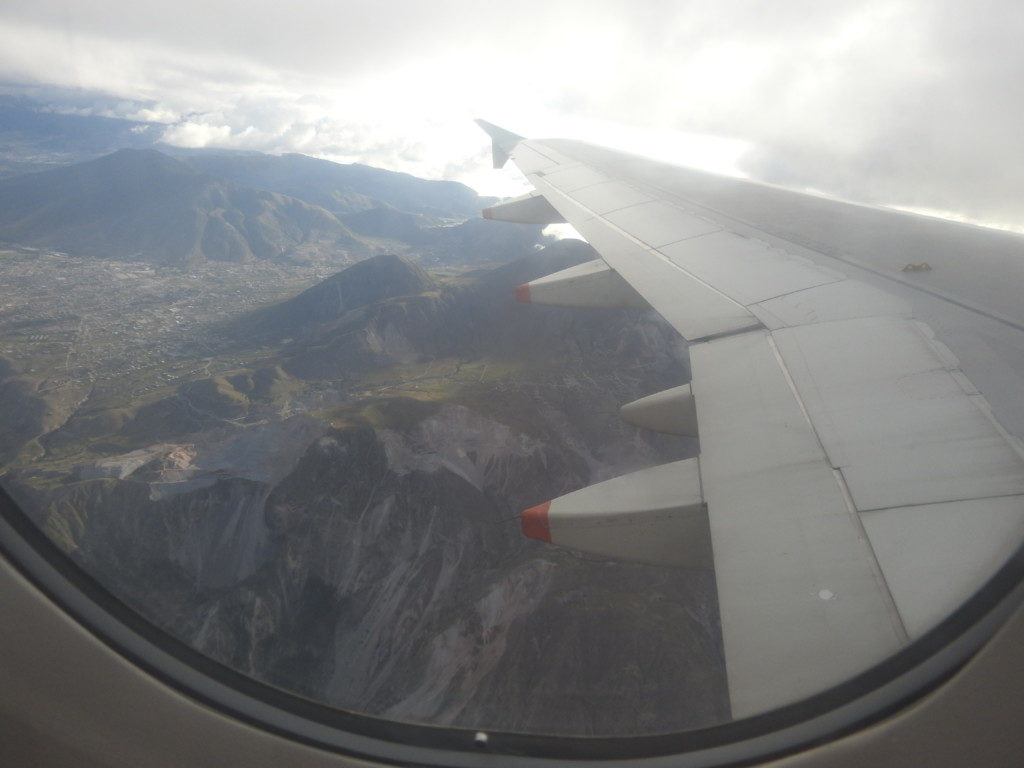 We arrived at dusk and had just over an hour to make the connection.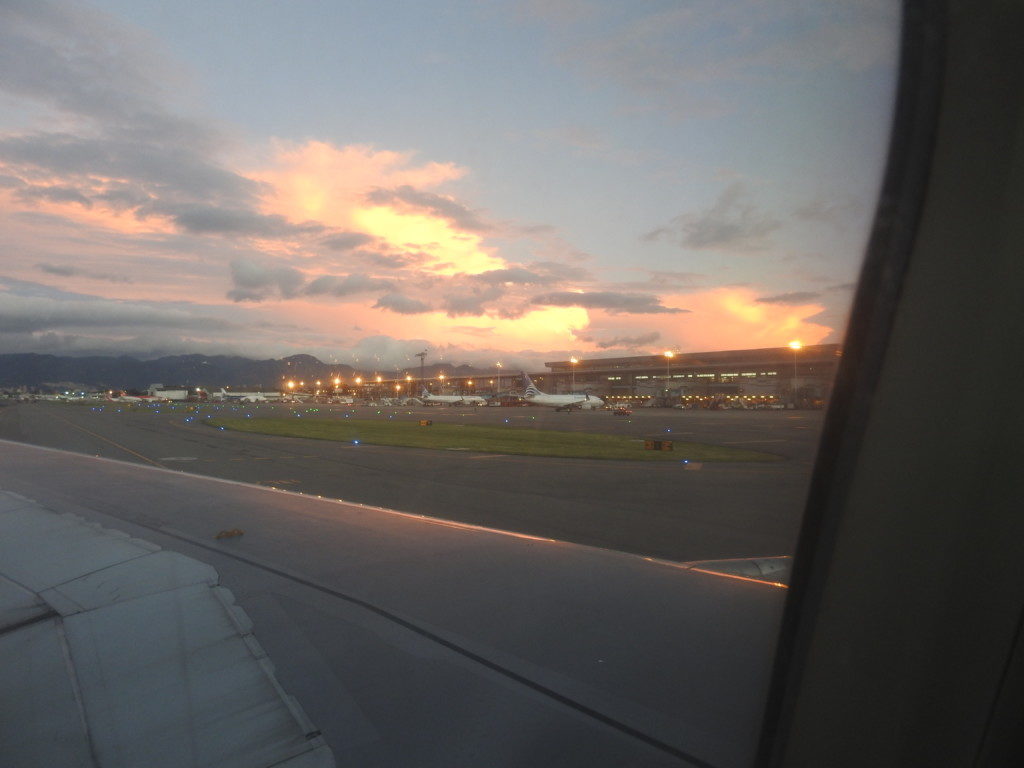 We had to use a bus to get to a different terminal which was easy as we only had carry on bags.  I would have worried about checking bags with such a short connection.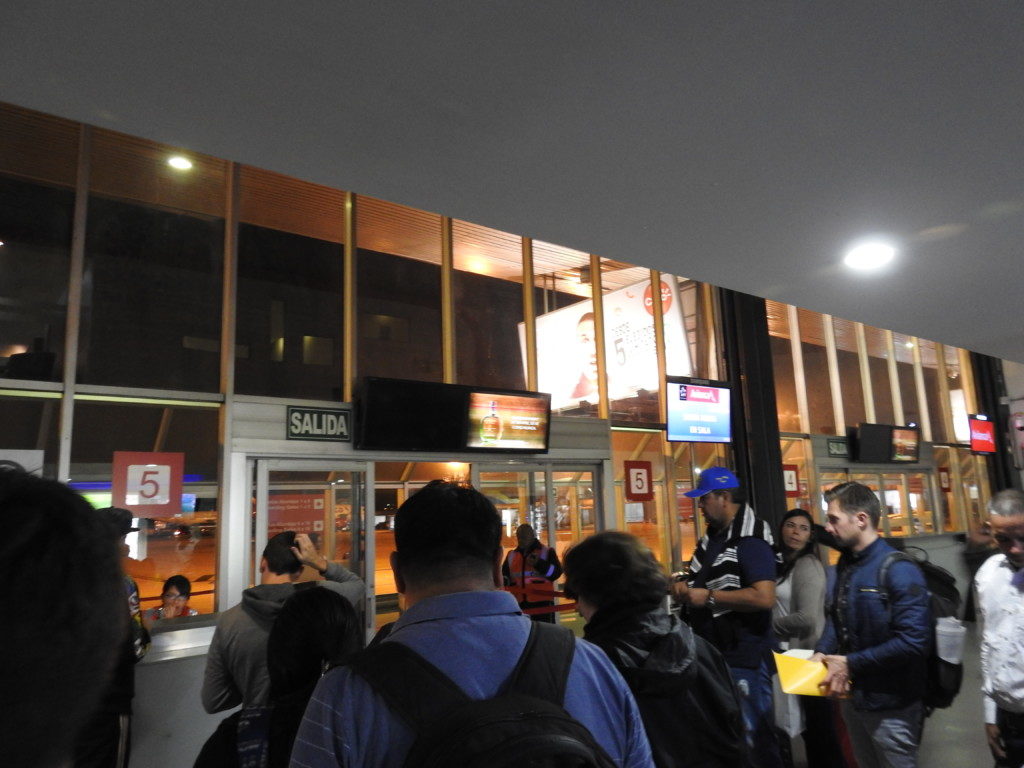 I had one errand in the Bogota airport – use an ATM and withdraw some local currency – Colombian Pesos for things such as taxis, buses, food and anything else I couldn't pay by card.  Much to my surprise, the NAB ATM card wouldn't work in any of the different bank's ATMs!  Not wanting to miss the flight, I changed a $50 note cash so we could get a taxi to the hotel.  At the time I just thought the line was down or banks were updating or something.
The flight brought a new drama.  We all boarded just fine but then as we tried to taxi away, something started beeping.  The pilot brought the plane back and although I didn't understand the details which were in Spanish there was something wrong with the plane.  We were delayed about 2 more hours while they found another plane for us.
It was only about an hour flight and I was much relieved to see Santa Marta airport lights out the window and to watch the plane on the seatback air show get closer.  I was exhausted and just wanted to get to the hotel and get some sleep.  But all of a sudden, I felt the plane pull back and start gaining altitude and I saw the air show plane get further away from the airport.  WTF?  Why doesn't he just land?  The crew were strapped in and no one around me spoke English.  The pilot did come on and say something in Spanish but it was way beyond my tourist-level basic Spanish.  We circled for around 15 minutes, then FINALLY descended and made a normal landing.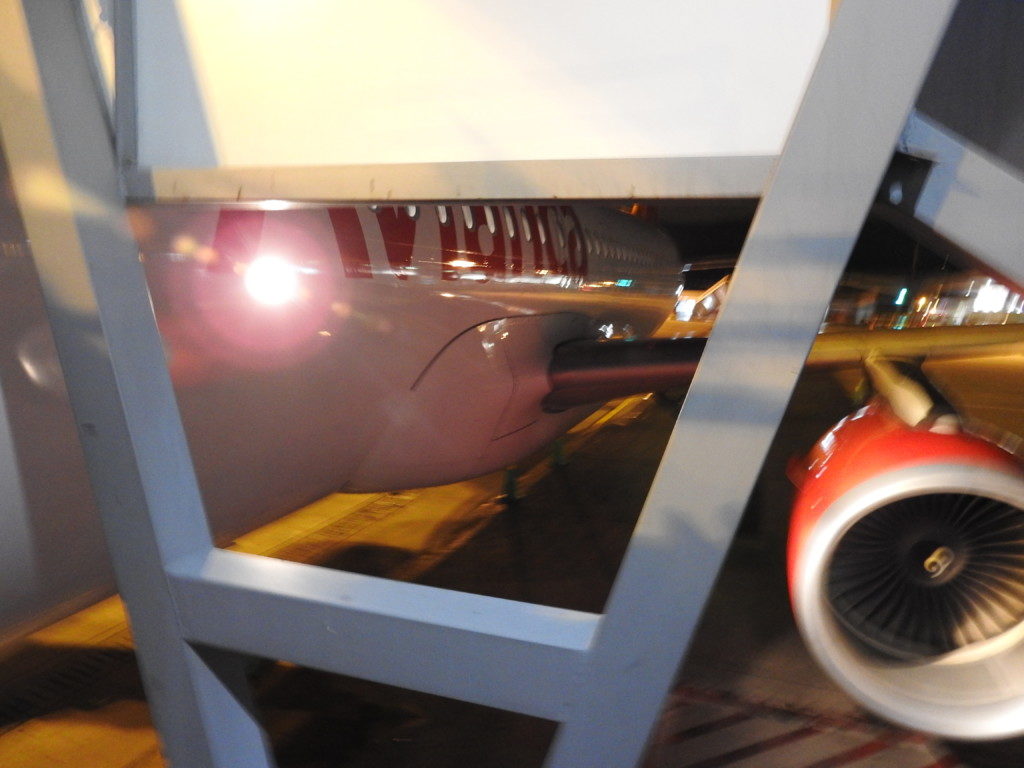 We got off the plane as quickly as possible and joined the taxi line outside with pretty much the whole plane.  Taxi fares from the airport are posted and fixed rates.  Santa Marta is 27,800 at night but good luck trying to get change from 30,000 pesos!  Direct to Minca would have been 90,000 night rate, 80,000 day rate.
After around 20 minutes, we arrived at our hotel ready to drop from exhaustion!