Coming on the heels of last year's United devaluation which saw the loss of being able to cherry pick your segments on an award to having to accept whatever routings the search engine spit out, we now get slammed again.  Loyalty Lobby has a comprehensive post on the changes that affect everyone.  Most of the Boarding Area bloggers have covered ex-USA devaluations to premium cabin awards so I am going to concentrate on the effects to Australian and eco-tourists.   In general, business and first class awards are up all over but even more so for awards from Australia and New Zealand.
The sweet spot between Australia and South-east Asia is disappearing.  Awards will be increasing from 17.5k to 25k for economy, business class goes up from 30k to a whopping 50k!  Given that most Aussies source United miles via the SPG/Marriott route or buy them during promos, this may no longer be viable when it is so much easier to get SQ Krisflyer miles via Amex cards.  I enjoyed the cheap trip to Asia in 2015 but this devaluation is pretty much killing my interest in United moving forward.
ONE SILVER LINING
The only good thing to come out of this devaluation is that SOME partner awards will be cheaper if they are less than 800 miles.  The full award chart is here.  None of the routings involve Australia but you will be able to get Air New Zealand domestic routes for 8000 miles as they all fit in the 800 mile zone.  The other routes will remain at 17.5 to Australia and 22.5 to the Pacific Islands.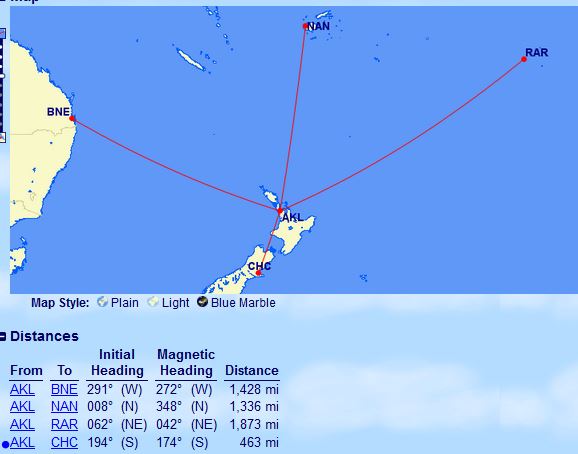 If you want to hop around South-east Asia, the routes with the blue dots (for example) are under 800 miles and will cost 8000 UA miles.  The longer routes will cost 17.5k.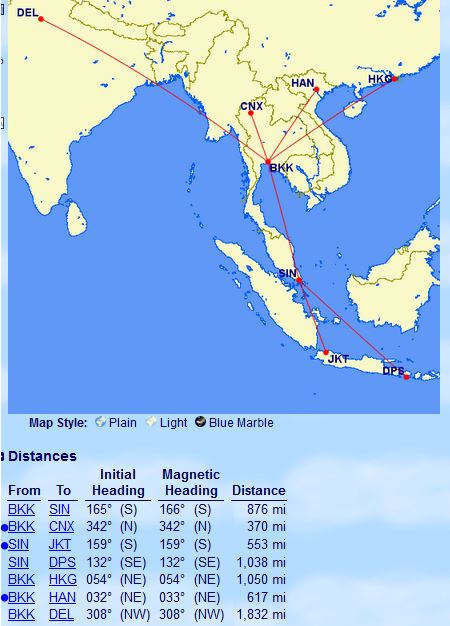 There are some bargains to be had in the bird-rich countries of Central and South America.  These sample routings on Copa (ex-Panama City PTY) and Avianca (ex-Bogota or Lima) that fall into the 800 mile zone will cost 8000 miles.  The longer routes will cost 10k for Central America and 12.5k for routes in North or Southern South America.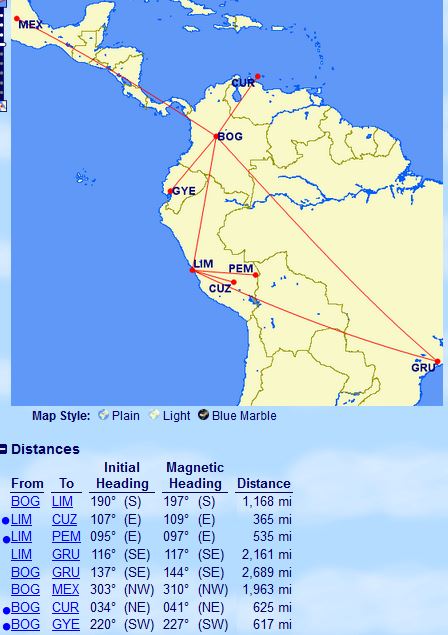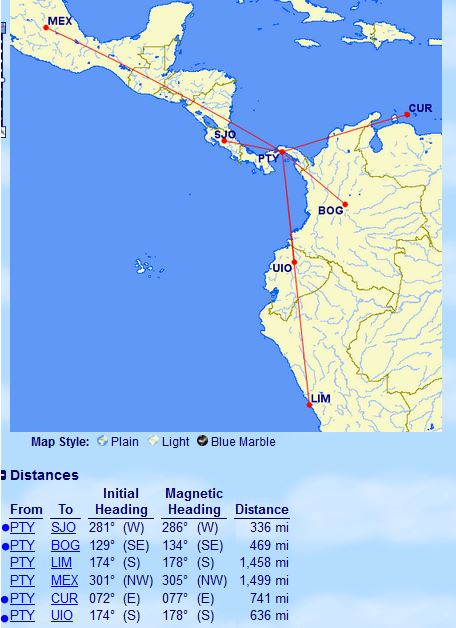 Africa is pretty much Star Alliance territory with Ethiopian (ex-ADD) and South African Airways (ex-JNB) offering destinations all over Africa.  In the next two images you can see which sample routes will cost 8000 miles (blue dots) and the longer sample routes that will be 17.5k United miles.  Regional flights within Africa can be very expensive so it's worth considering these options.