I experienced it myself – the frustration of trying to get award space on Lan from Guayaquil to the Galapagos.  Most people want to get to GPS (Baltra) as that is where the Galapagos cruises depart from and Lan flies there daily.  In my case, since we aren't doing a cruise, I wanted to get to SCY (San Cristobal) since it has the best land-based birding options but Lan only has 4 flights a week there.  For the purposes of this demonstration, I will use GPS so you can see the fluctuations throughout a week on a daily basis.
Most people going to the Galapagos will want to book as far ahead as possible, especially if they are connecting to a cruise.  At the time I wrote this post, Lan has availability loaded to 25 July at the 20,000 round trip level (10,000 each way).  BA has picked this space up although it usually doesn't at this level.  On the 4 days preceeding 25 July there is no award space on BA for this route.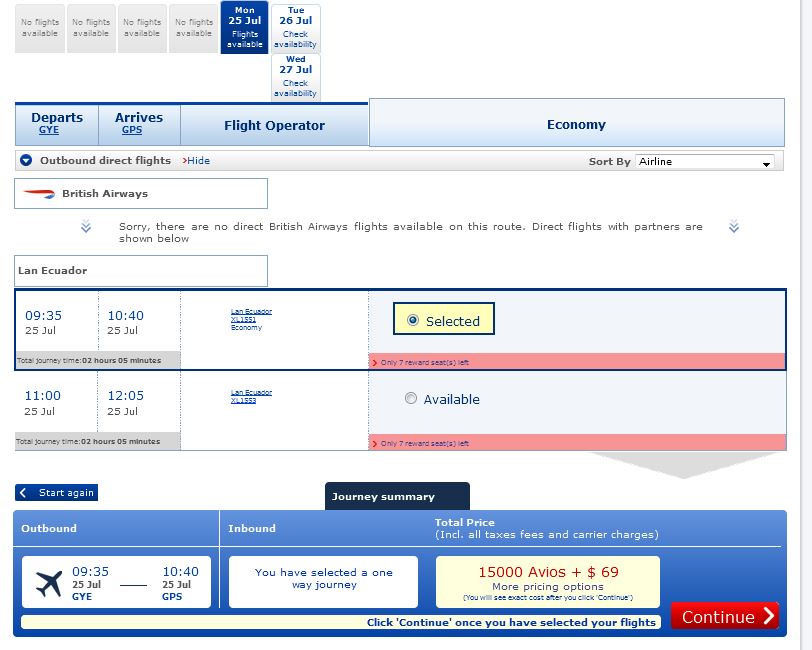 You can see here the different levels of economy awards.  Lan only flies economy class to the Galapagos.  Usually you need seats at the 8000 km each way level to have it show up on a partner award request.  These seats are selling for anywhere between 11,000 – 14,000 so you can only book them on Lan.
It can get much worse – have a look at these flights over Semana Santa (Easter Holy Week) which is ultra-peak season!  Award seats can go up to 22,000 each way!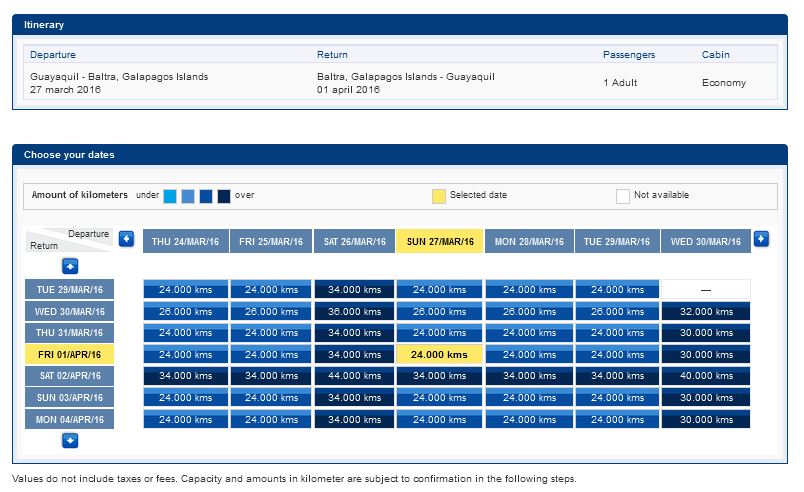 You can sometimes get lucky with close-in bookings.  Although surrounding dates have the high award rates, there is a window of opportunity on a few dates in September as shown by the red dots.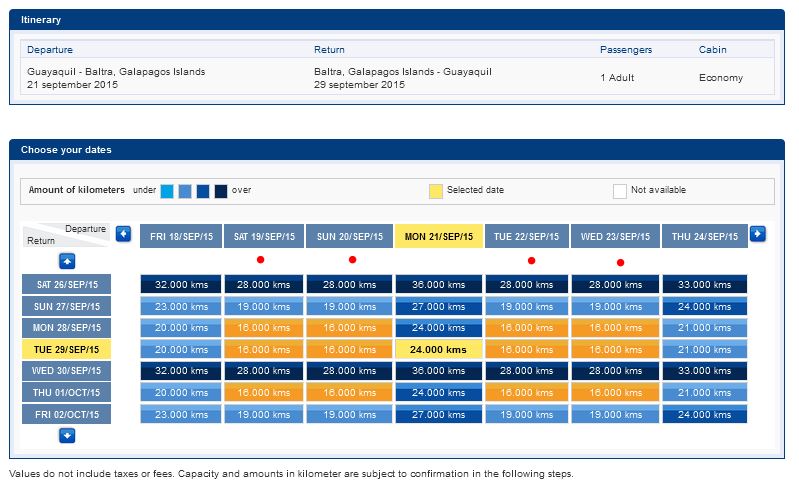 And this is how it looks on BA's booking system.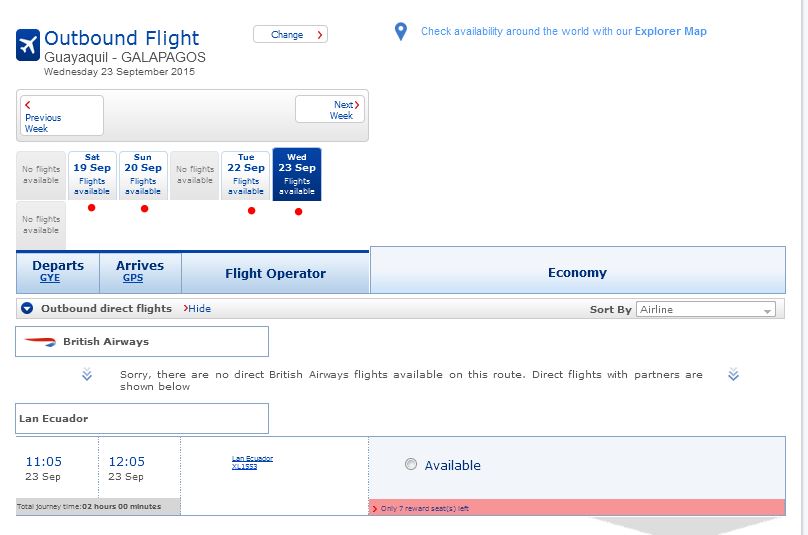 So how can you get to the Galapagos?
1.  Lanpass:  Get the US Bank Lan Visa card, then supplement the award with miles transferred from SPG.  It takes about a week for the miles to land which is really frustrating as the award prices can fluctuate daily.
2.  Fly on Aerogal, the Avianca partner who is a member of Star Alliance.  Unfortunately Avianca doesn't have any transfer partners such as SPG, Ultimate Rewards, Thankyou Points or Amex MR so you have to buy miles, preferably on a promo deal.  They do have a co-branded card with US Bank.
3.  Use United, although availability has been patchy in the past, I am seeing good availability at time of writing.  Oddly enough if you are in GYE, you have to transfer in UIO to get to the Galapagos.
4.  Use your miles to Quito or Guayaquil and pay for the flights to the Galapagos.  Expedia search on random dates for RT flights.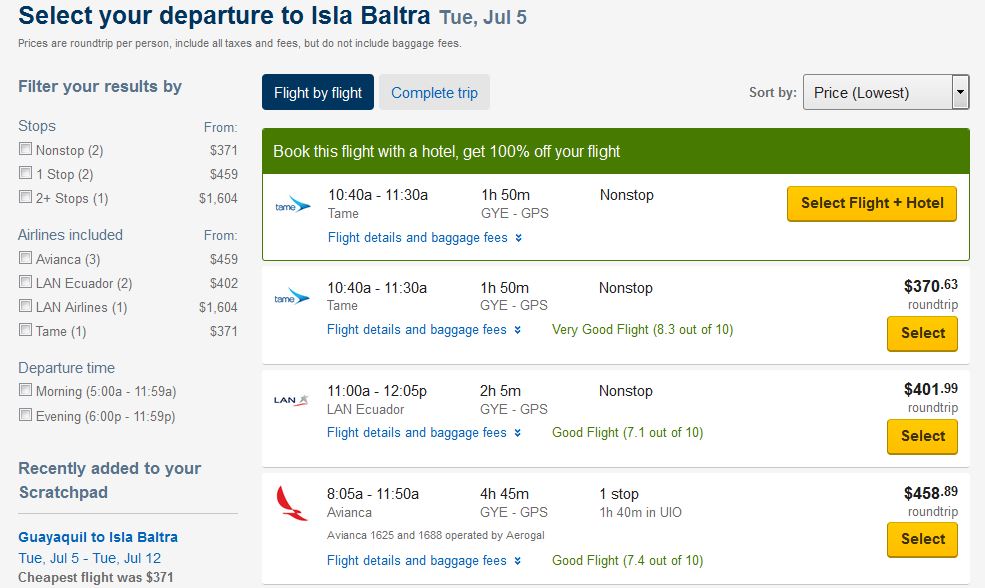 However you manage to get to the Galapagos, rest assured it will be well worth it!  We are going next year and can't wait!