Every month or so Hotels.com comes out with promo codes that are sometimes targeted or sometimes open to anyone but can give you at least 10% off a booking.  Many eco-lodges now list their properties with Hotels.com and other online booking sites as it gets them a wider audience.  While they do pay a commission to the booking site, they get customers they would otherwise not get if it was too hard to find them and book them.  If you use a promo code issued by Hotels.com, it doesn't come from their income, it comes from Hotels.com and you pay for it indirectly by not accruing Welcome Rewards.
There is currently a "Get $40 off when you spend $300 or more and use Paypal" coupon.  Use promo code "paypalus40" in the box shown below.  The full T&Cs are here.
Not every property can be used with these coupons but here's how you can find the ones that work.  In most cases you can exclude chain hotels right off the bat. You can use these instructions for any promo code, not just the Paypal one.
1. USE THE SIDEBAR FILTER AND TICK "REDEEM FREE NIGHTS"
This will get a list of hotels that you can use coupons and vouchers on.  They will be properties that you can pay in advance for.  It doesn't work if you pay once you check in.  If the word 'redeem' is crossed out, try again.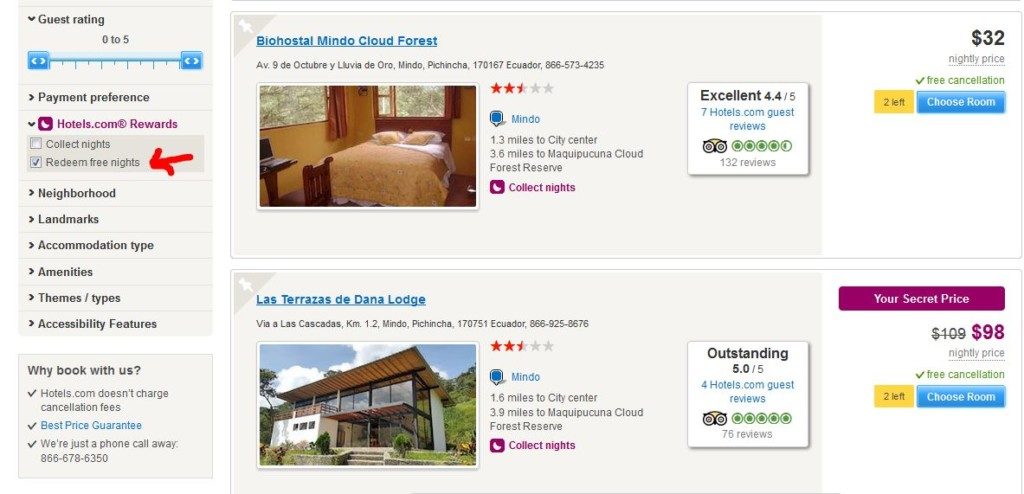 2. SELECT "CHOOSE ROOM", THEN THE "PAY NOW" BUTTON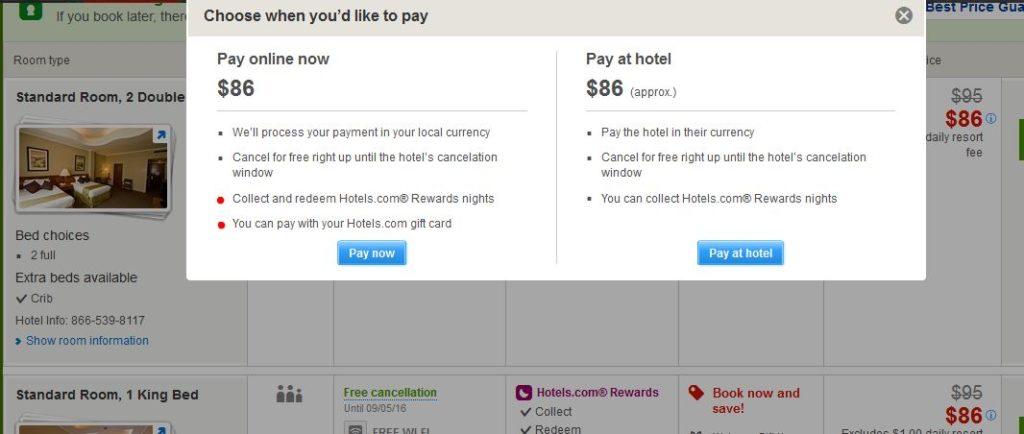 3. IF THERE IS A MINIMUM SPEND, THE SUBTOTAL MUST BE OVER THE MINIMUM BEFORE TAXES.
In the example, we need to spend at least $300 to get a $40 discount.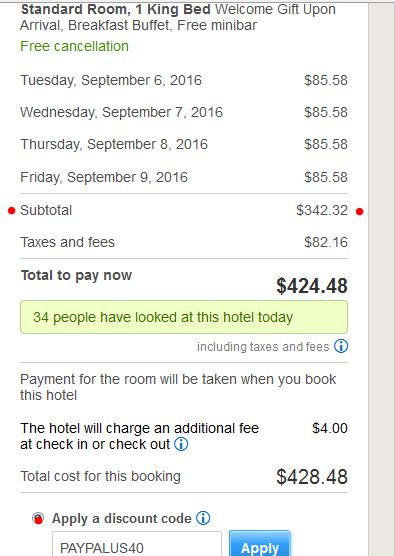 4. YOU WILL SEE THE DISCOUNT APPLIED BEFORE YOU GO TO THE FINAL PAYMENT SCREEN