GETTING TO HOBART
Yesterday, I gave some information about the endangered Orange-bellied Parrot.  Now let's find out how to get to see them in the wild!   The "A" shows where Melaleuca is in relation to Hobart.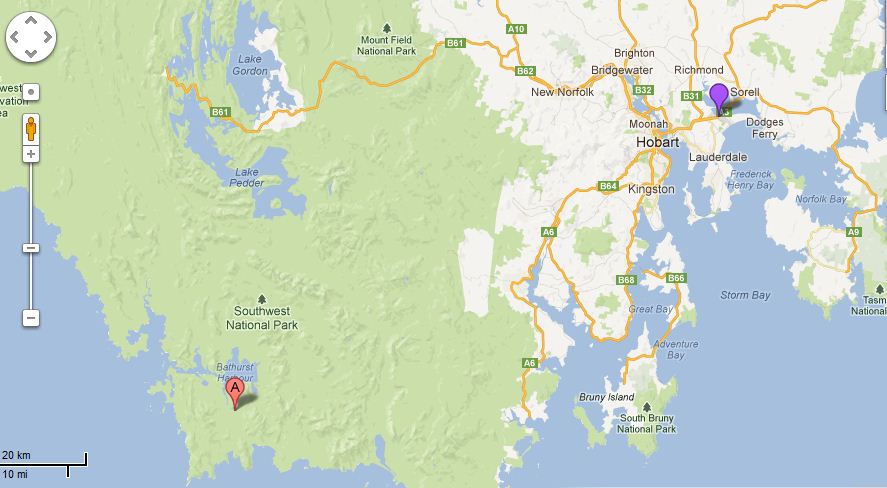 Tasmania is the smallest state in Australia and I am going to assume that if you are coming from overseas, it won't be your only destination in Australia.  I have another post  about how to get from overseas to Australia on miles.
There are two major airlines that fly from the mainland to the main airport, Hobart (HOB) – Virgin Australia and Qantas.  Virgin is not yet in any major airline alliance and there are few opportunities to use other airline partners on domestic Virgin (DJ) flights.  Aussies can readily get Velocity points from credit cards and other partners.  Here's an example of a round trip redemption from Sydney to Hobart.   From Brisbane it is the same, from Melbourne a bit less and from Adelaide a bit more.  From Perth, it goes up quite a bit.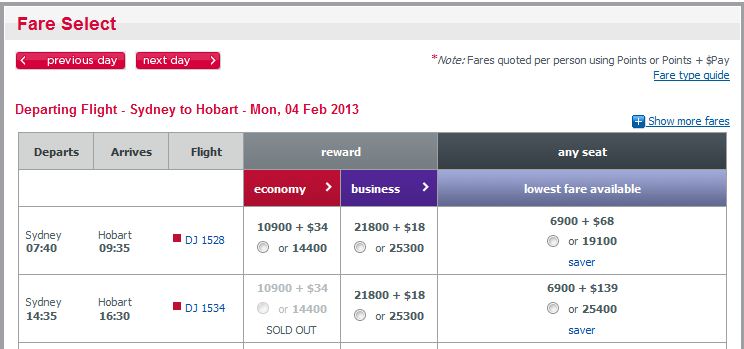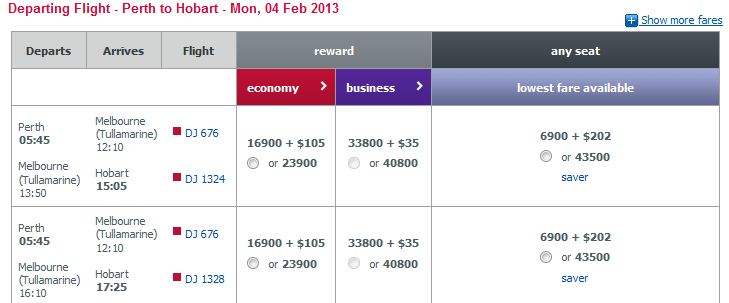 QANTAS also has a distanced based award chart with a handy award calculator.
Sydney and Brisbane both are in Zone 2.

By contrast, have a look at the award cost from Perth.

Qantas is a member of One World so it often works out cheaper in both miles and money to use their partner American Airlines to book this flight.  AA has a flat fee of 10,000 miles each way no matter where you are flying to and from in Australia so they are a good bargain for longer flights.

British Airways has a distance based chart but short distances can be a bargain when booked with Avios.  They start as low as 4500 from Melbourne, 9000 from Brisbane up to 12,500 from Perth each way.
WHERE TO STAY
The flights to Melaleuca leave from Cambridge Airfield which is very close to Hobart Airport where your flight from the mainland arrives.  The purple dot indicates the location of the Quality Airport Hotel.  This runs around $125-ish in cash or since they are part of the Choice hotel chain you can use 25,000 points to book it for free!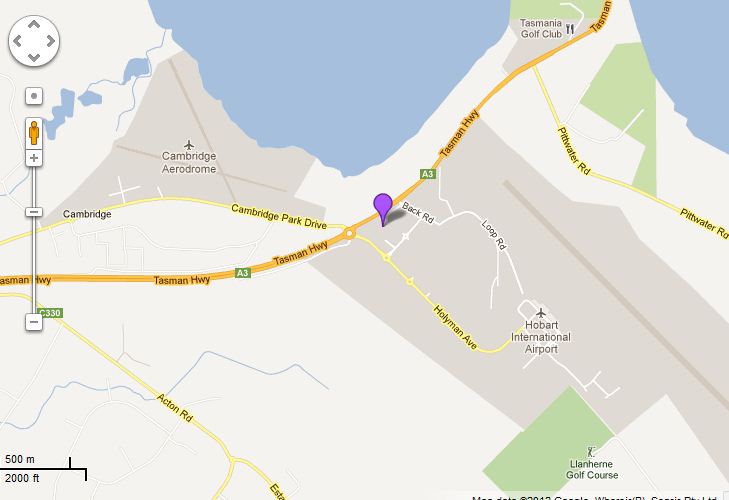 HOW TO GET TO MELALEUCA FROM HOBART
Only small aircraft that seat 6-10 people fly this route.  Par Avion is the main tour operator that does day trips to Melaleuca and take you to the bird hides to see the Orange-bellied Parrots.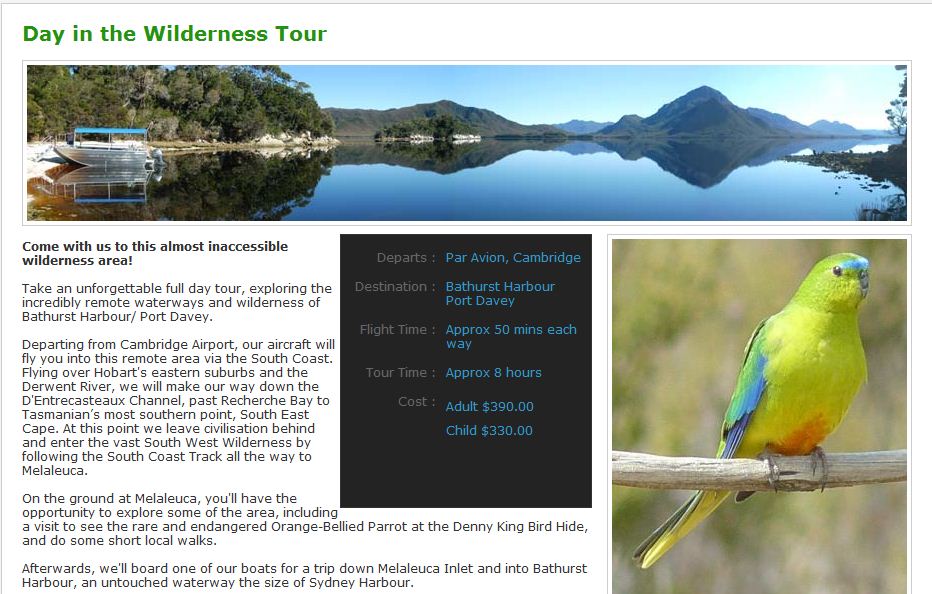 They can also provide flights for people who want to spend a few days at Melaleuca and camp out.  There are more details on their website.
The Tasmania Parks and Wildlife Service website has more information.  Be sure to check out the sound clip of the OBP, they are pretty quiet for parrots!
For bushwalkers and those who are able to fly into the Tasmanian south-west, there is a good chance of seeing Orange-bellied Parrots. At Melaleuca, in the Southwest National Park, a bird hide has been built especially for observing the birds. From mid-October until the end of March, the birds are regular visitors, coming and going throughout the day. However the best times to see them are in the early mornings or late afternoons. There are two bushwalkers' huts with room for up to 20 people.
If you are VERY lucky, you may also see Ground Parrots like this blogger reports!   Tasmania has a wealth of nature reserves that have great birding, so I would recommend spending at least a week here.  I will be doing more posts later about other birding hotspots in Tasmania.