The woodland kingfisher (Halcyon senegalensis) is a tree kingfisher.  I was lucky enough to see this one at close range at the Rainforest Lodge near Kakum, Ghana.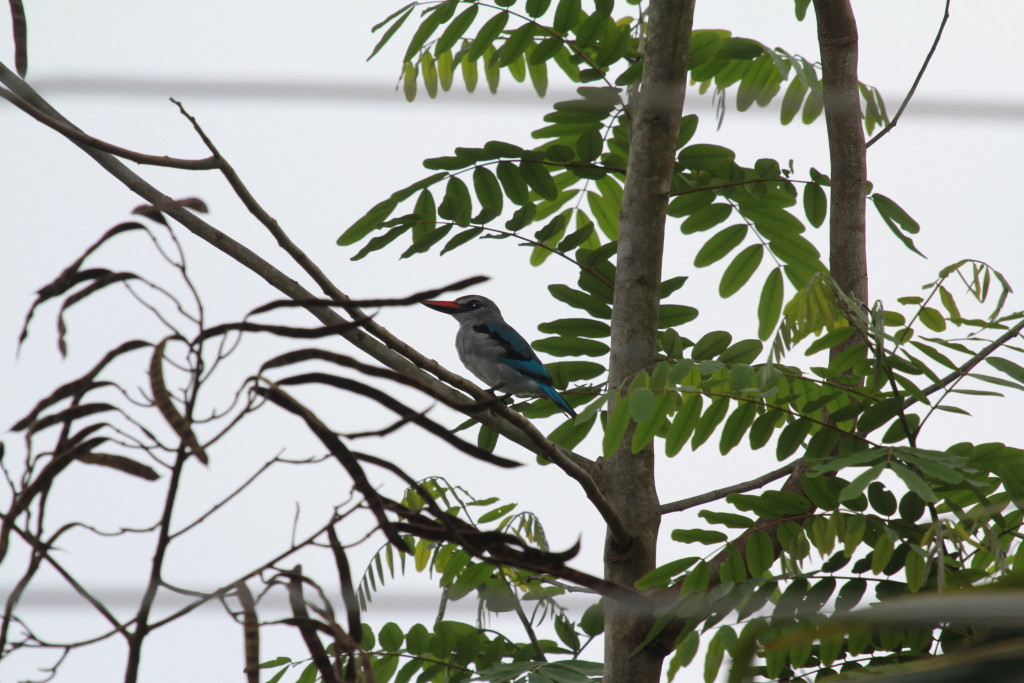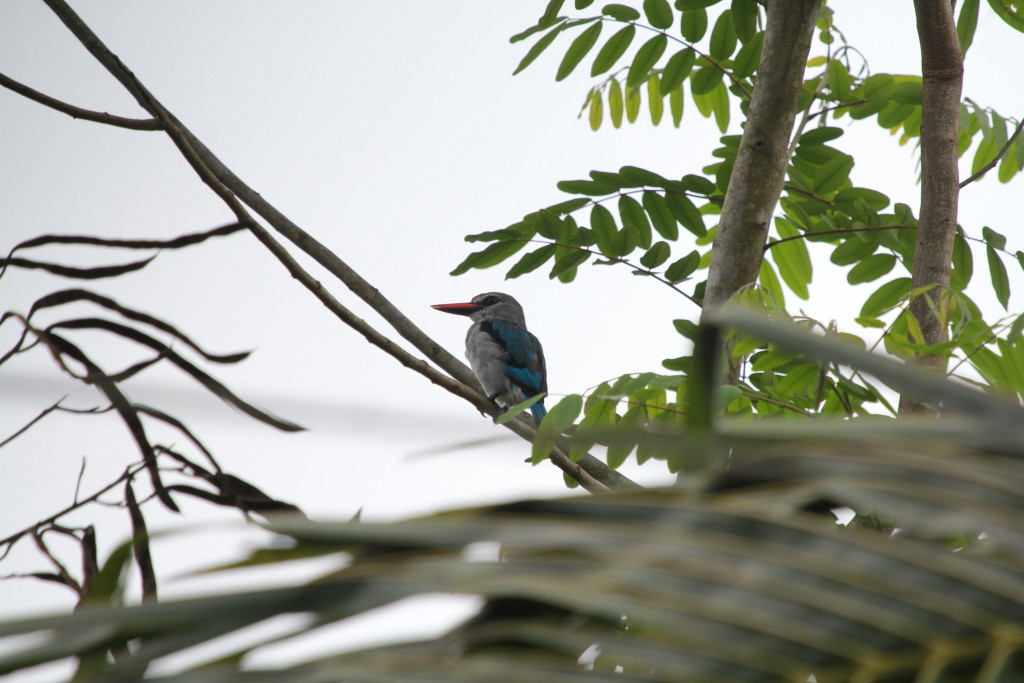 They have an extremely large range, basically two thirds of Africa so I am surprised I didn't see them in more places.  I've found reliable reports that they can be seen in Kruger National Park, South Africa and several places in Uganda as well.
LEARN MORE ABOUT WOODLAND KINGFISHERS
VIDEO
Amazing close-up of a pair of Woodland Kingfishers having breakfast!