I don't often do restaurant reviews but the Polish Place in Tamborine, Queensland does also offer accommodation which I hope to try someday.  It's kind of a surreal experience.  If you hadn't just driven up from Brisbane or down from Lamington you could believe that you were in a quaint little Polish village in Europe.  Not even the hot, tropical Queensland climate interferes as you are high up enough for a pleasant, cool breeze.
Whether you are staying in Brisbane or the Gold Coast, The Polish Place is just a short drive away.  We drove down from O'Reilly's in time to have lunch here.  There's plenty of birding in the area at Tamborine National Park.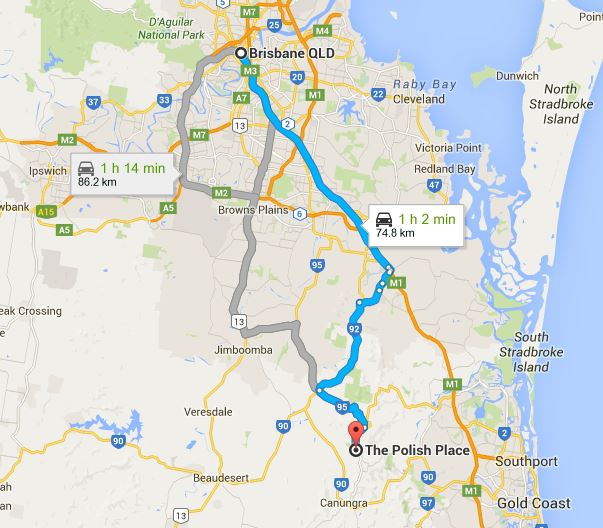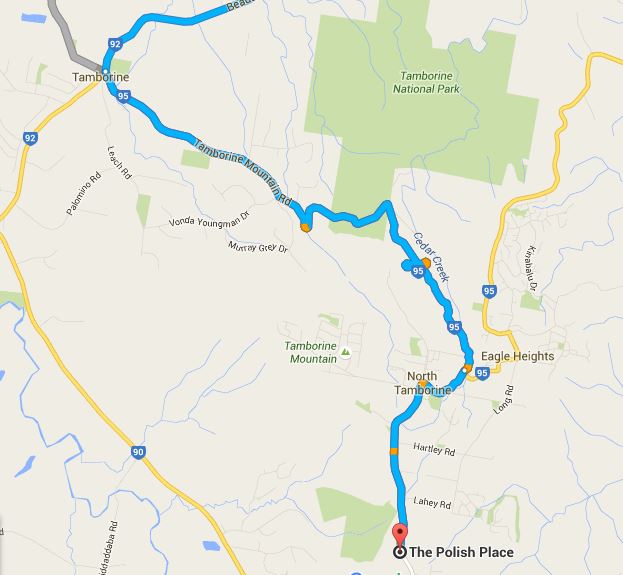 The gift shop is straight out of Poland with some beautiful arts and crafts.  I loved the doll collection!
The waitresses wear traditional Polish costumes.
The best seating is outside on the deck overlooking a spectacular view over teh Dividing Range.
My photos of the menu didn't come out well but you can see more about the cuisine here.  My pierogi were delicious and it was all I could do to finish the iced coffee before I was mobbed by Rainbow Lorikeets!
This was the most fun I have had at a restaurant in ages!  The brilliant lorikeets put on a great show every time someone gets up from their meal to leave, hoping to steal the leftovers before the waitress can get to it.
The cheeky little devils were all over my iced coffee.  I had to hide it under the table while I drank it as it really isn't good for them.  I then put some water in the glass to dilute the leftovers.  They were undeterred and still tried to lick the glass clean!  Don't worry, they didn't get much – I took my photos quickly and gave the glass to the waitress!  Next time I'll order some orange juice for them – unsweetened.