As regular readers know, I am passionate about birds and the Golden Conure is one of my all-time favourite species.  In 2012, I was lucky enough to see them in the wild in their natural habitat in Brazil.  Recently, I was invited by Pompom – the leader of the Golden Conures International Facebook group to contribute an article about my trip to this wonderful project.  She assembled a dedicated group of writers from all over the world – all of whom donated their chapters so that all the proceeds from this book could go to the World Parrot Trust's Golden Conure Survival Fund.   Mine is Chapter 16:  Goldens at the End of the Rainbow.
The e-book is being sold by Pocketmags which goes by several other names depending on where in the world you are located.
You will need to create an account with Pocketmags before ordering.  Once you pay for the book via credit card or Paypal, the book will be stored in your account and you will need to access it via the account.  This protects the copyright of the book.
Don't be confused by the Avizandrum 12 issues per year thing.  The book is being published by the same folks in South Africa who publish this monthly avicultural magazine.  You will only get one e-book, it's not a monthly thing.   The currency will probably default to your home country's currency, I was charged in AUD.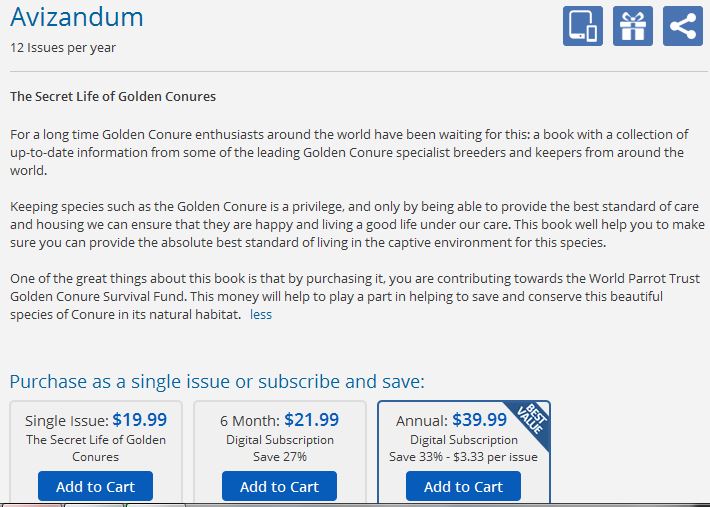 HOW TO ACCESS YOUR E-BOOK
This was the confusing part as I was not familiar with this online publishing company.  In some ways, it is kind of like the Kindle for PC app.
The book will appear in your account.  When you click on the "READ" button, you can choose which online e-reader you want to use.  They have a Silverlight or a Flash reader but you must be online to use them.
If you are using an iPad or other tablet, there are several apps available.
Lastly, most people will want to be able to read the book offline.  This works similar to Kindle for PC.  You download their reader here.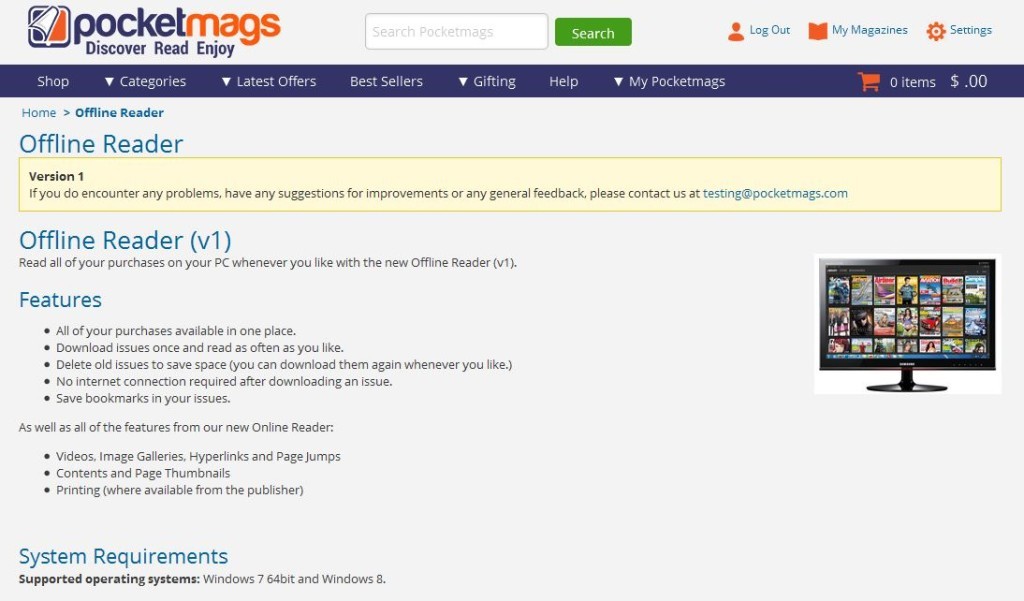 Once you install the program, you log into it with your Pocketmags details and it will prompt you to download the e-book.  This will take awhile as it's a large file.  You will then be able to read the book offline at your convenience.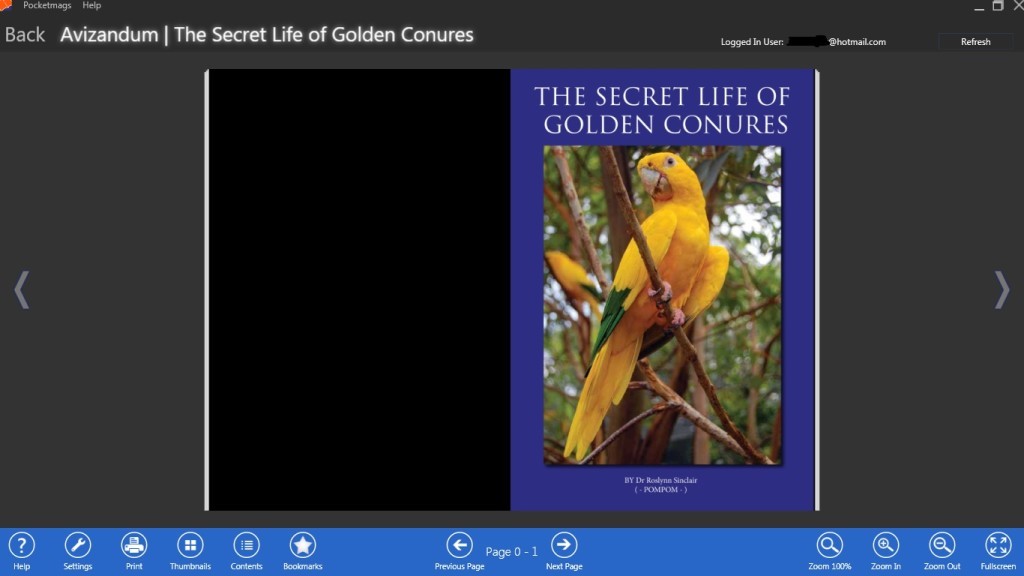 Enjoy the book and please tell your friends.  You can learn more about Golden Conures and support them in the wild at the same time!