Hotel Botánico, one of the Leading Hotels of the World is where the welcome cocktail and the gala dinner of the Convention takes place. There is a huge advantage to staying here because they offer a welcome desk for convention attendees and free transportation to the venue of the Convention.  Even without the convention, the grounds are stunning, wild feral parrots such as Quakers, Amazons and Indian Ringnecks can be seen in the trees and the views from the rooms are amazing.  They offered unbeatable value for accommodation to the participants of the 2014 Convention and there was no way I was passing this up.  Fortunately, since we used miles to get to Tenerife, we could splurge here.  I also wanted to make sure my husband could enjoy his holiday while I was attending the convention and the pool/spa area is amazing!  The breakfast buffet has a huge variety and we never needed a full lunch while we were here, just a snack around mid-day.  We also stayed here for the 2010 conference and expect to be back in 2018!
DOUBLE ROOM:
128,00€* per night (3 to 6 nights)
118,00€* per night (starting from 7 nights)
DOUBLE ROOM (SINGLE USE):
98,00€* per night (3 to 6 nights)
88,00€* per night (starting from 7 nights)

This special offer includes an excellent breakfast buffet, exclusive access to "The Oriental Spa Garden" (minimum age 16) and free Wi-Fi.

*excl. 7% of taxes. These prices are only valid for the participants of the VIII International Parrot Convention and their companions.
The hotel has a free shuttle to a shopping centre downtown where you can walk 2 blocks to where the Loro Parque train picks you up.  Even without the shuttle, just about anyplace in town can be reached for under 5 Euros by taxi.  It was fantastic to be able to relax in the hot spa pools after the conference every day!  I felt so spoiled!
HOTEL ENTRANCE – Watch the trees for wild parrots!
AMAZING VIEWS FROM THE ROOM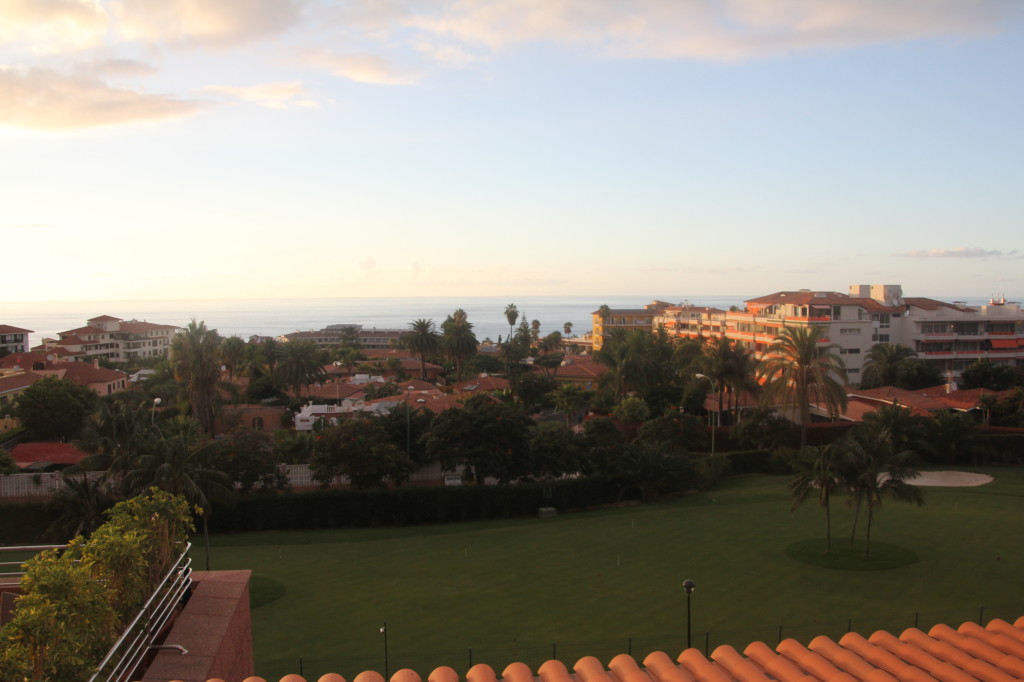 SHUTTLE TO SHOPPING CENTRE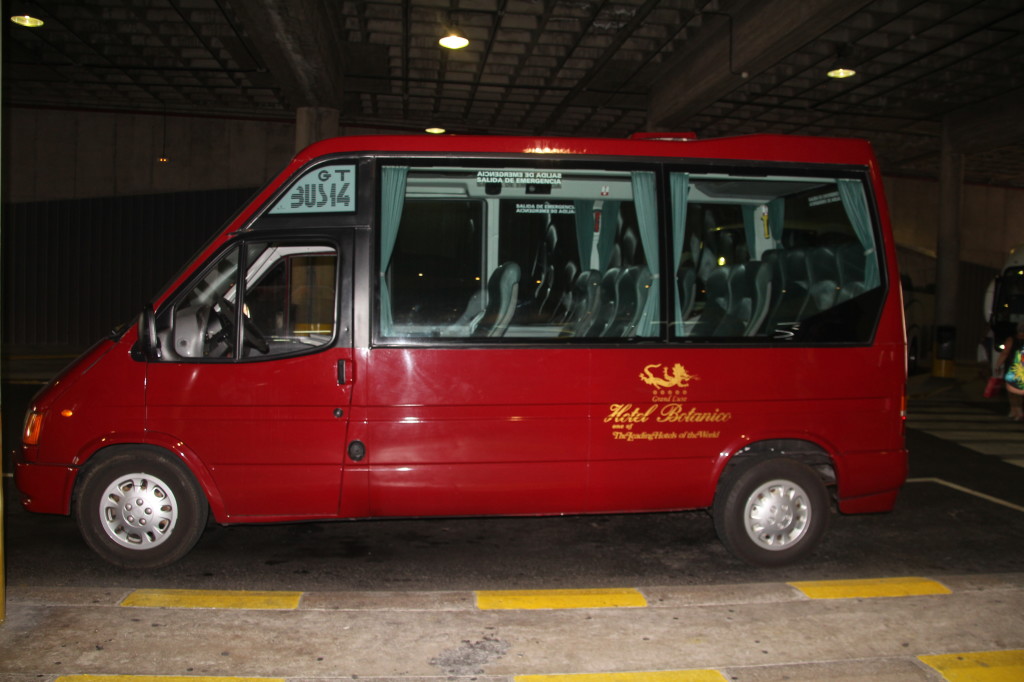 SUNSET FROM THE BALCONY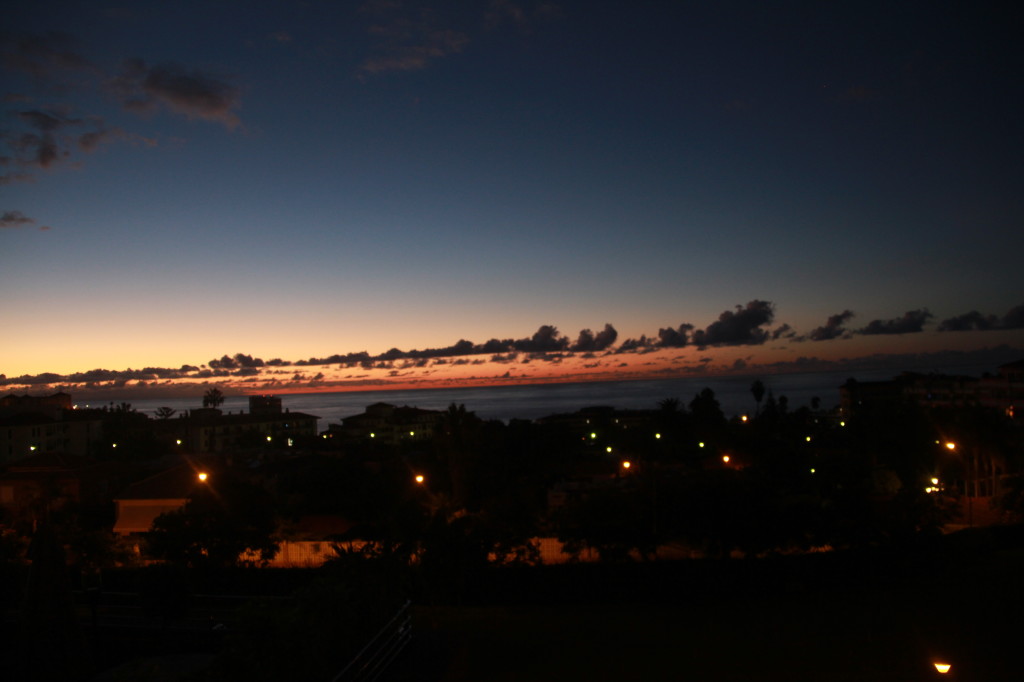 FLAMENCO SHOW IN THE LOBBY BAR – Wonderful dancers, don't miss it!