Continuing from yesterday's post, I will share some of the extra events that were part of the VIII International Parrot Convention.
VISIT TO LA VERA BREEDING CENTRE
This is something extra you can add on to your conference package.  For an extra 90 €, you get a one year membership in Loro Parque Fundación, 1 year of free visits to Loro Parque and a visit to the La Vera Breeding Centre.  It's well worth joining just to see the stunning parrots they have and support their conservation programs!  Their breeding aviaries are spacious, well-planted and offer 5 star accommodation to the birds.  If only everyone who breeds parrots could follow this example!  These are just a few pics as I took way too many!  For some reason, I am partial to Golden Conures!
EVENING SOCIAL EVENTS
Unfortunately I didn't get photos of this event.  I did manage to catch up with a few old and new friends.  There were so many people there it was hard to find people in the crowd!  There was plenty of champagne though!
TUESDAY
I met some nice people from the States and we hung out together at this BBQ.  I am not used to eating so late at night and I was pretty tired so left early.  The food was excellent!  I really wish this had been a lunch event.  It would have given us more time to chat and get to know each other without worrying about getting enough sleep.  The weather was perfect and it would have been nice to have an afternoon beach party!  (Hint hint for 2018)!
Somehow this one went wrong.  We were bussed to the venue after walking to the shopping centre next door making me regret that I wore high heels.  The venue is stunning and most of us were mesmerized by the sunset.  We waited patiently (somewhat) for the dinner while enjoying some lovely wine and a few hors d'oeuvres which were brought around on trays.  Remembering the lavish buffet of the day before, I only nibbled a few hors d'oeuvres because I wanted to save room for the main course.  I was not the only one!  We soon realized that the hors d'oeuvres were all we were getting!  Many people went home hungry that evening.  I got one of the first buses back so I could get some sleep.
THURSDAY
The closing Gala Dinner was spectacular and very classy with most people dressed in formal or semi-formal clothes.  The food was delicious and the entertainment was interesting, sort of a multi-coloured Blue Man show!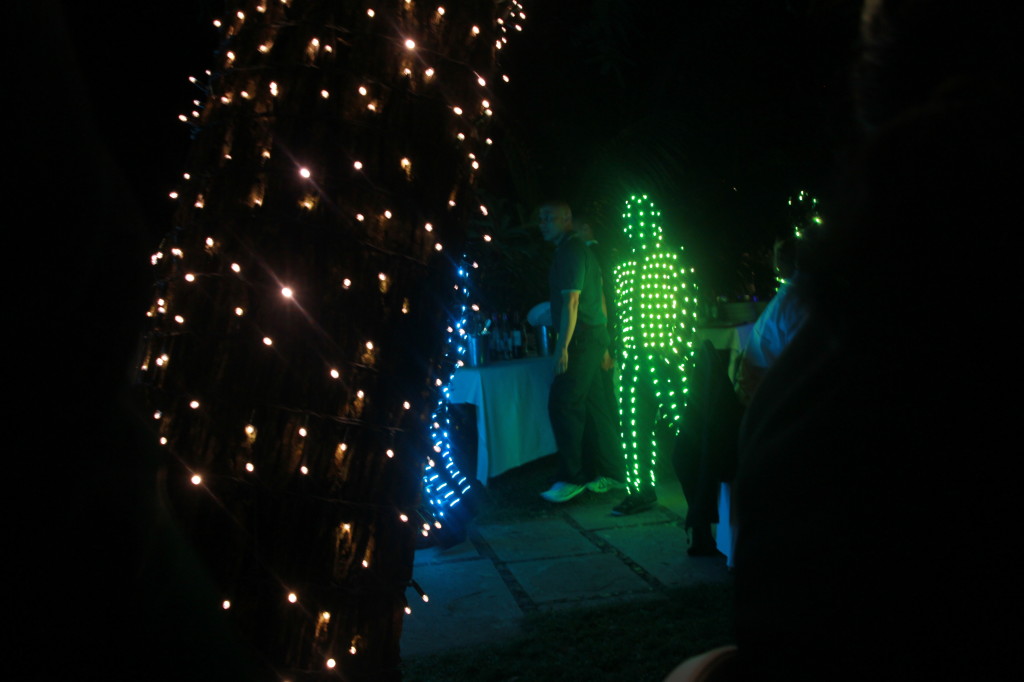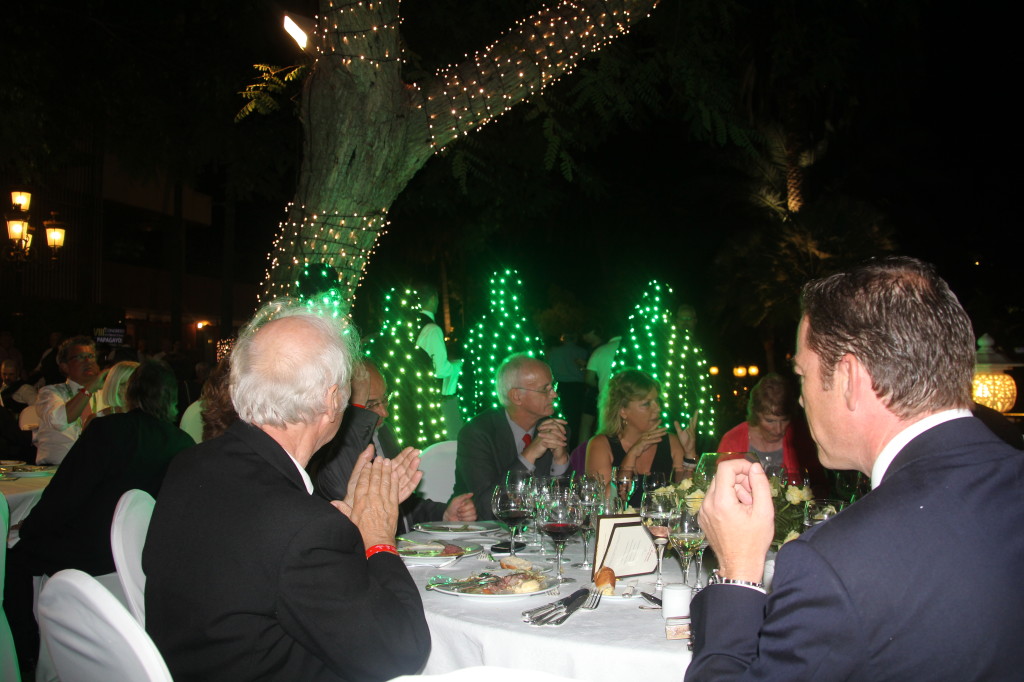 The next day we flew off to Venice to take a Mediterranean cruise.  Some people stayed on a few days to participate in the workshops and attend the grand opening of Animal Embassy at Loro Parque.
Tomorrow I will review the hotel we stayed at – the spectacular Hotel Botanico!