Even people who aren't eco-tourists will generally make at least a short visit to the Andasibe-Mantadia National Park.  Although it is the closest park to Antananarivo, it's still too far for a day trip so you do have to spend at least one night, preferably two.  The Andasibe Mikalo Hotel is well located near the entrance to the park, walking distance if you don't have your own transport.  They have a beautiful setting in the bush and the bungalows have nice verandahs where you can sit and watch birds while you relax.  I found the staff to be very friendly and accommodating.  Prices are very reasonable, they are listed on their website but you can often get a discount in the low season.
The bungalows are very clean and equipped with mosquito nets and ensuites.
Here you see the forest setting of the bungalows.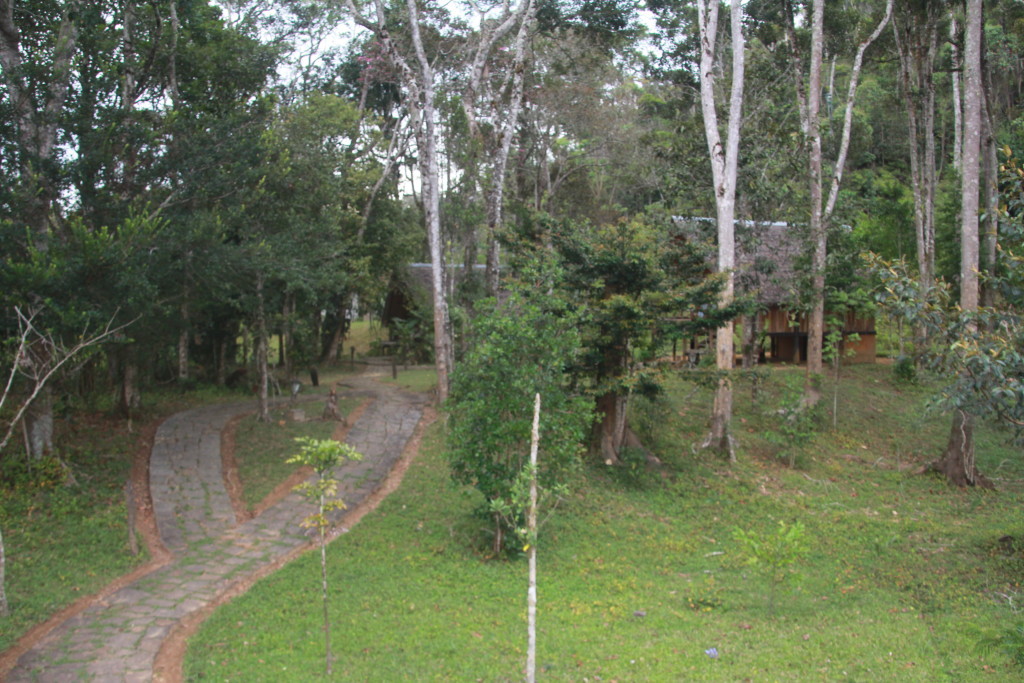 If you have a hired vehicle, there is safe parking.  It is customary for hotels and lodges in Madagascar to provide driver accommodation which could be anything from a backpacker style bunkhouse to an unoccupied unit.  Our driver got lucky because there were only 2 occupied bungalows so he got a spare one.
The restaurant is pretty large but we and one other tourist were the only ones there the first night.  The food was pretty good.  I am not very adventurous when it comes to food so I stuck with pasta.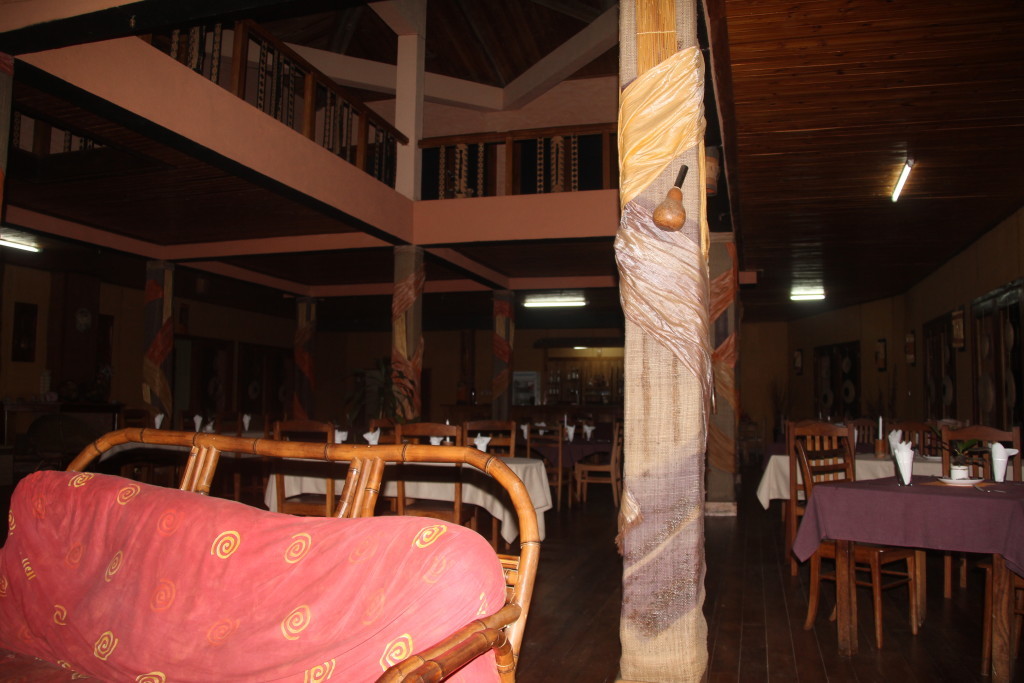 We had a few power outages while we were there and the staff were quick to bring candles and then escort us back to our bungalow with flashlights.  We did have our own small flashlight as well.  There is no wifi here, in Madagascar, you can pretty much just go off the grid other than in Tana, but that's why you came here anyway, right?