After surviving the visa-on-arrival rugby scrum, I found our driver and the office lady who had come along to collect my cash payment.  I also changed what I thought to be a reasonable amount of cash for on the road expenses and put the resulting wads of cash into various pockets as there was no way it was going to fit in my security belt or neck pouch.
I made note of the airport gift shop as I would probably have some left over cash to get rid of on the way back.  Very cute embroidery!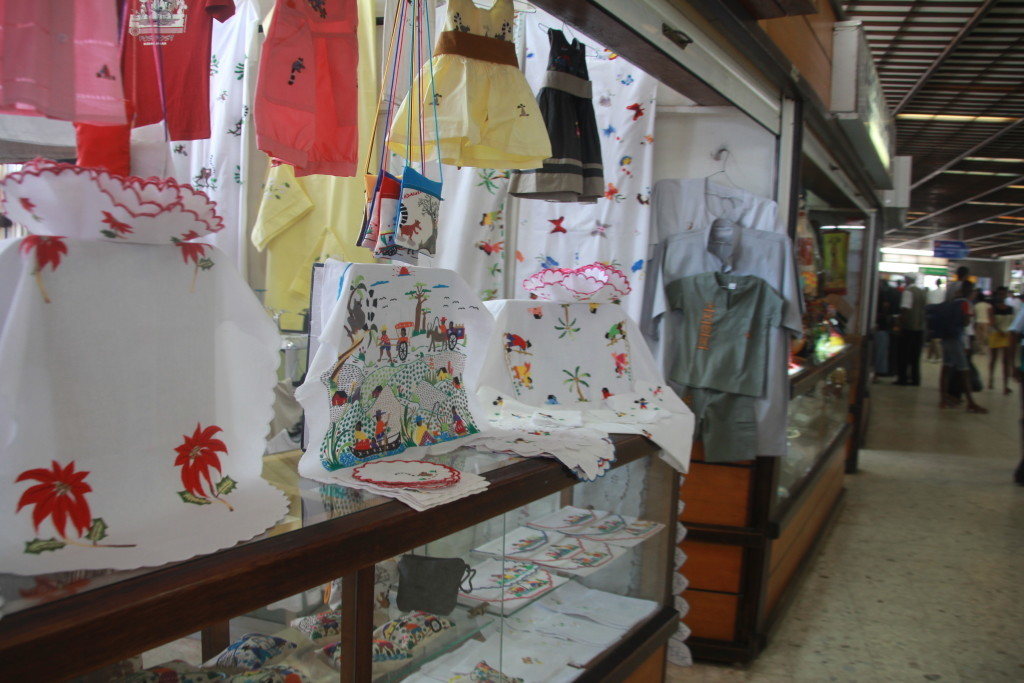 I'm no novice traveler, far from it.  I even crossed Africa in 1992 local style in chicken buses and the back of utes/pick-up trucks, whatever was available.  But the recent years of miles and points have spoiled me and I got a quick flash of culture shock as we slowly made our way out of the airport to the petrol station which was right across from the US Embassy and had "no photography" signs everywhere.  Not willing to trust my Canon 60D to the whims of Uncle Sam, I didn't risk it, even though I was sorely tempted.
This is a taxi-brousse.  If we hadn't been pressed for time, we would have been prepared to use these but we would have paid for a whole row to ourselves so as not to be packed like sardines.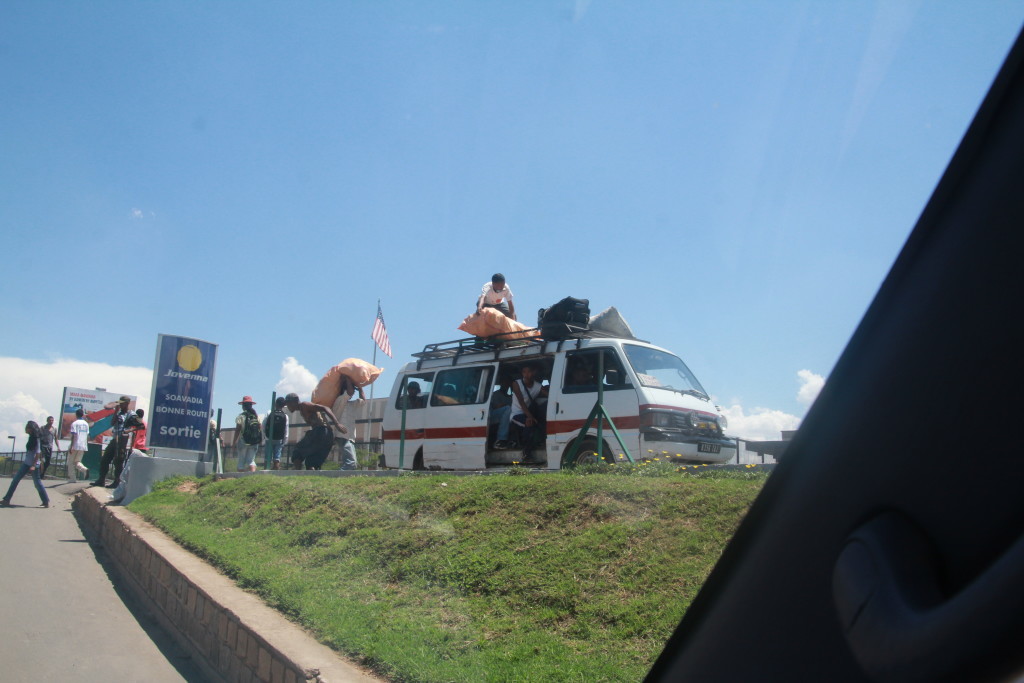 I found plenty to photograph as we crawled through the Tana traffic jam to get to the road leading to Andasibe.
This is a taxi-brousse station.  If you use them, you will be approached by several touts all trying to get you into their vehicle whether or not it is the next one to leave!  They will also try to grab your bag and load it into their vehicle and demand a tip whether you want their services or not!
Once we were clear, it was a much more pleasant drive past small village and picturesque countryside.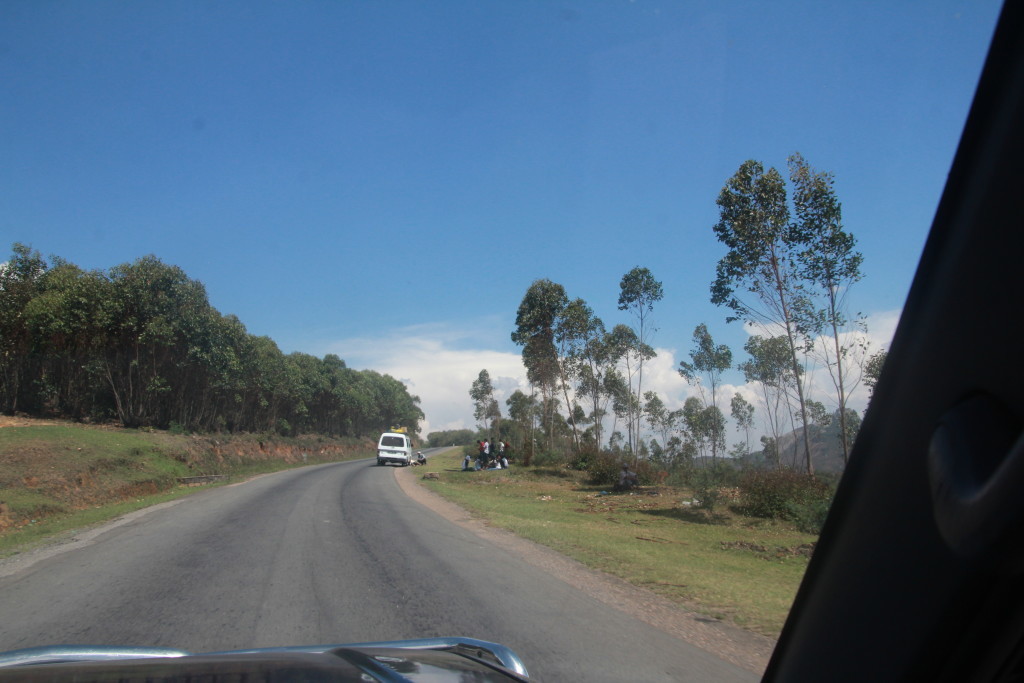 There was still the occasional traffic jam!
After about 3 hours we arrived at Andasibe which is very well marked as you can see.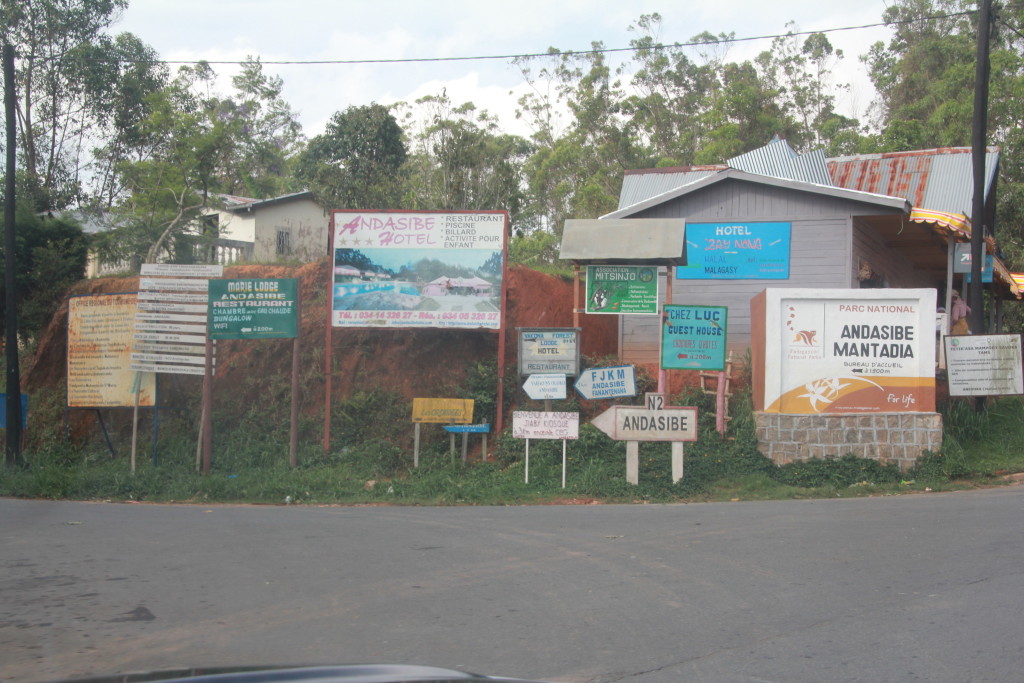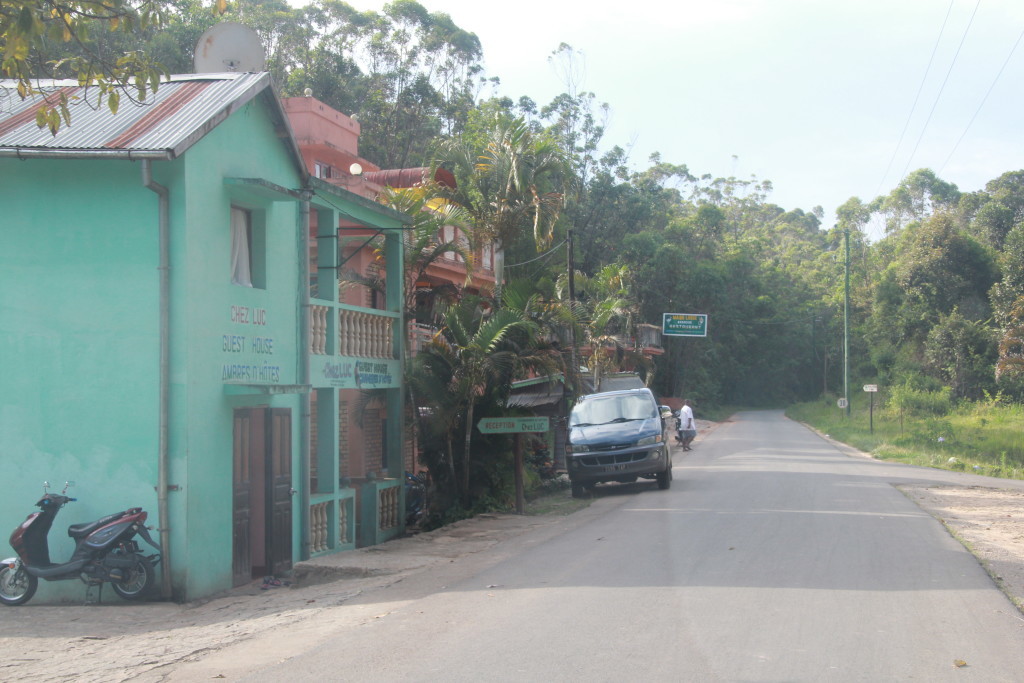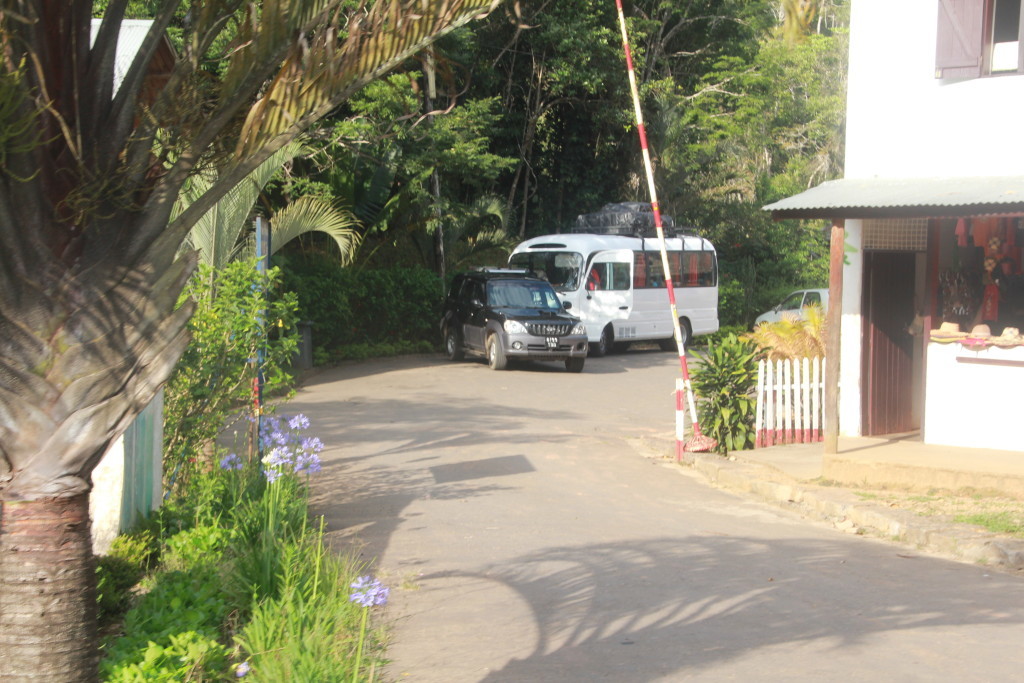 Most birding groups stay at either Feon'ny Ala or Vakona Forest Lodge.  Unfortunately for us, Feon'ny Ala was fully booked and Vakona was too expensive and too far from the park so after checking around, I decided on Mikalo Lodge because they were also near the park just down the road a bit and I was hoping birds would be around the lodge grounds.  Other options include Grace Lodge and Marie Lodge which are in the village.