I have already blogged a bit about the facilities available in the domestic terminal and we were in business class so had access to a lounge.  In this case, we were simply in economy so no lounge access from the ticket.  I had planned to use Priority Pass to get us into the lounge but by the time we got through the security line, there was no time.  I changed what was left of the Rand to Mauritius Rupees, then wandered into a few shops to kill time.
High fashion in the airport!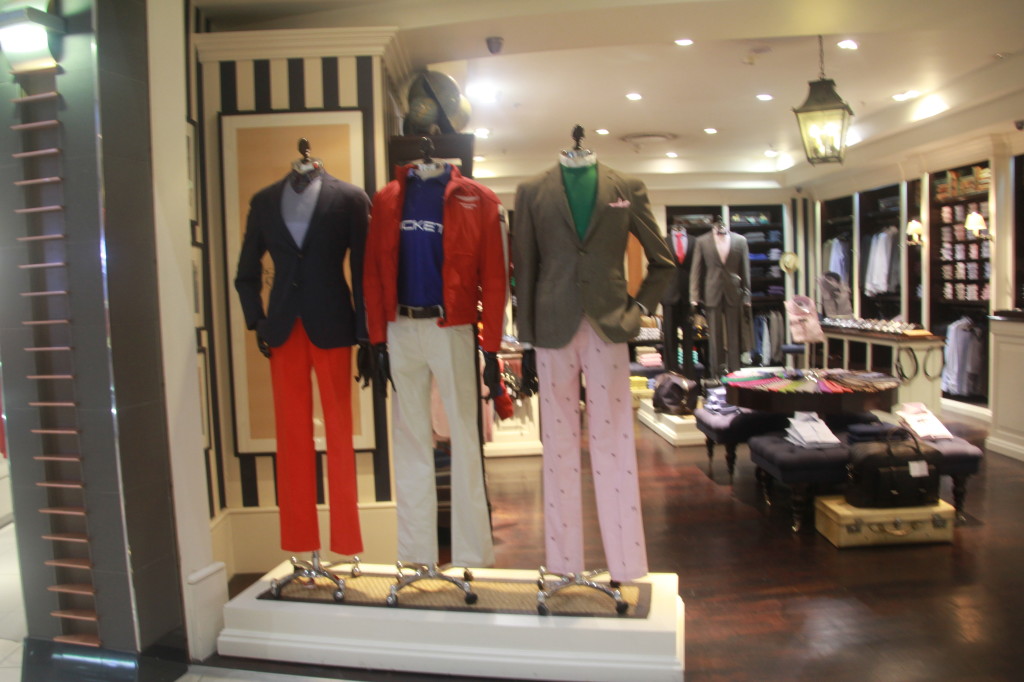 It was Nov 8 but they already had Christmas decorations up.  I gave into temptation and bought that pink cushion cover and another similar one in black because the had birds on them.
When we got to the gate, people were already in line so we let the line proceed and jumped in when it slowed down.  We had decent seats and only carry-on backpacks so I wasn't very worried.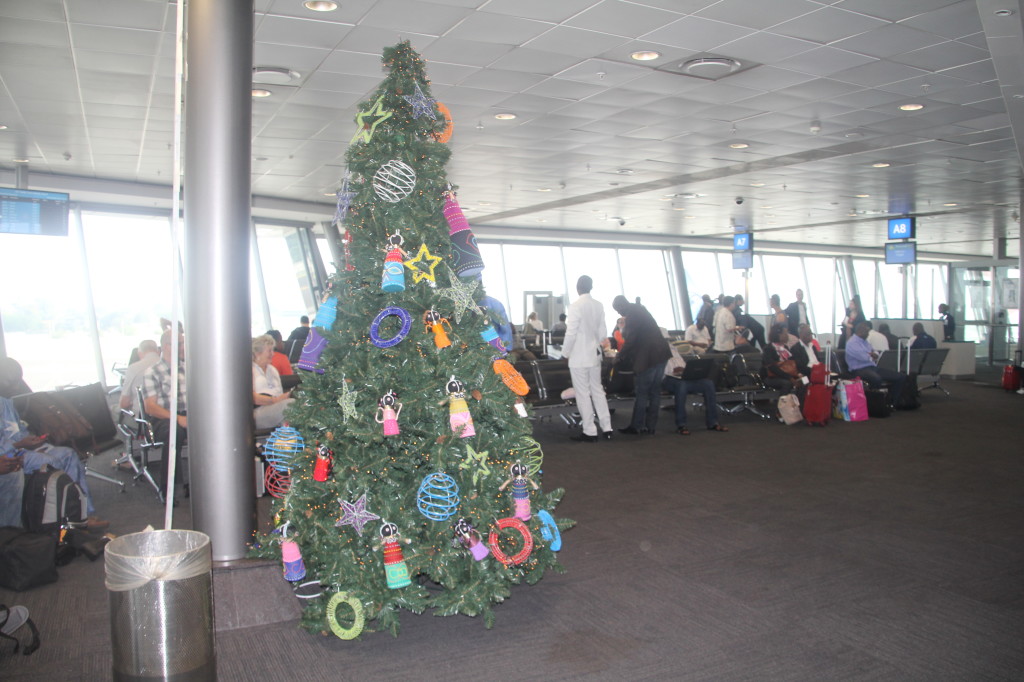 Comair is a subsidiary of British Airways and has their livery.  Space is easily searchable on either BA.com or AA.com.
I grabbed a quick shot of the "business class" cabin as we went to our seats.  Identical to economy (Euro-business) with a blocked middle seat.  Not worth wasting Avios on.  The flight wasn't full and we got an empty middle seat anyway!  The 1908 mile flight falls into the 3rd band and costs 10,000 Avios economy and 20,000 business.