Anytime you book an award ticket with Avios, you will be offered 5 options for payment.  Each will have an Avios price which gradually decreases when you add more cash to the equation.  The cost of these extra Avios will vary with each flight you book.
When I was booking the flights from Jo-burg to Mauritius (JNB-MRU), I noticed there was a huge bargain if I paid more cash.
This flight operates with Euro-business so don't bother booking business class.  If you are really lucky, you may even get an empty seat beside you in economy!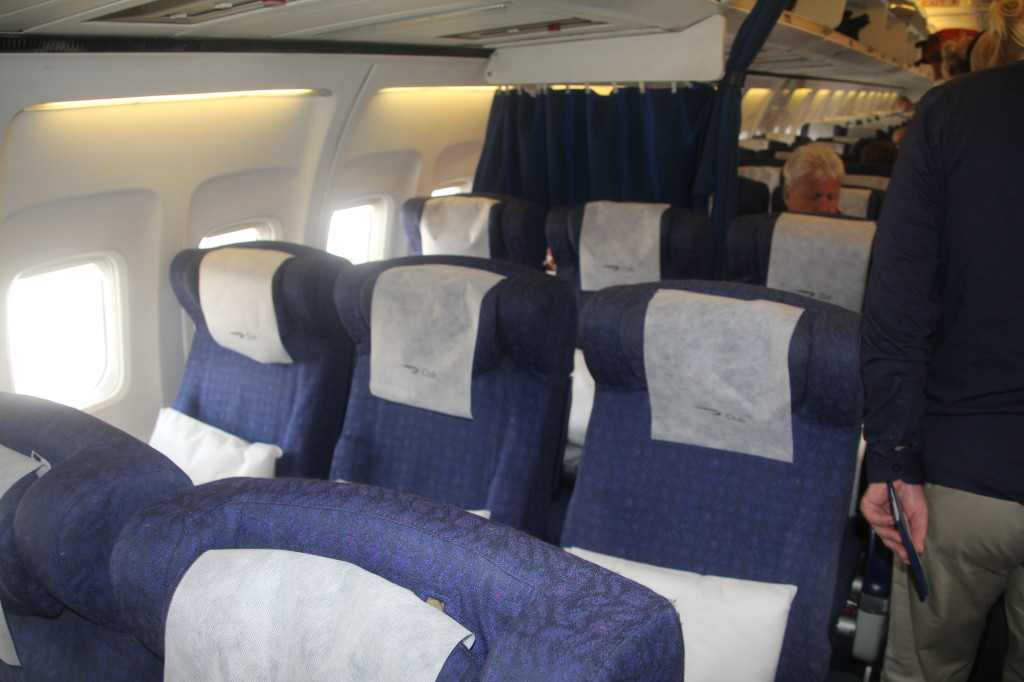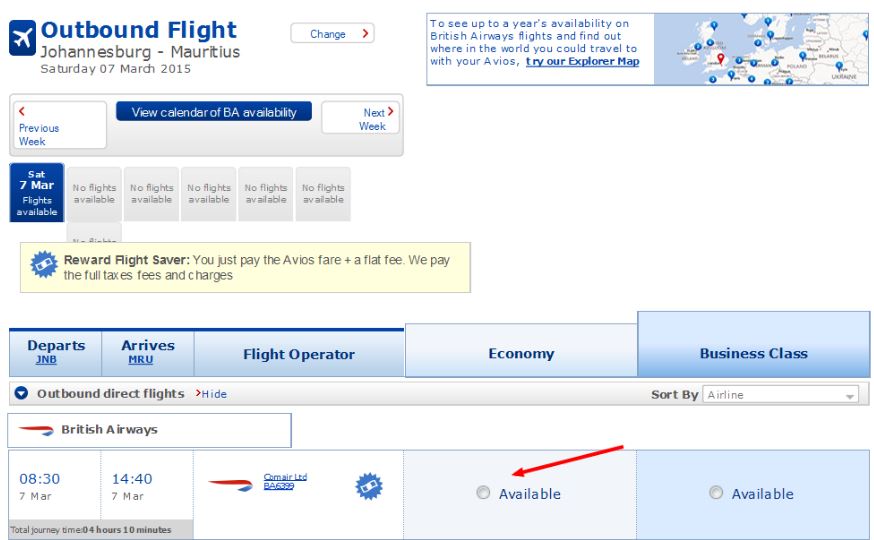 British Airways sells you blocks of 1000 Avios for between $28 – $35ish per block of 1000 depending on how many you buy.  This is NOT a good deal!  However if you do the math on the 5 options presented to you when you book an award ticket, you may see something like this.  Don't worry that I have some greyed out options, this is only because I only have 6000 Avios in my account after last year's burn-a-thon.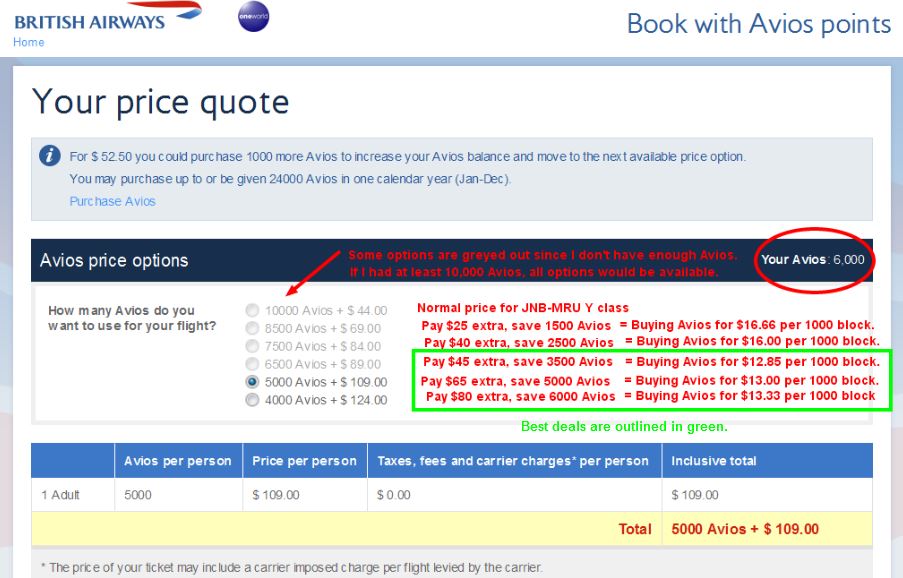 As you can see, there are 3 really great options to buy Avios for between $12.85 – $13.00 for a block of 1000, less than half the normal price.  I basically got lucky on this route.  The options presented when I booked the JNB-PLZ-JNB segments only offered around $16.00 per block of 1000.  Each route will be different and you will have to do the math each time to see if you got a bargain.
If you need to stock up because you know you have more redemptions coming up and you can't get free Avios from credit cards, this is the best way to go.  But don't buy Avios on spec if you won't be using them in the near future as they may devalue.  If you usually redeem for short-haul economy on flights that would otherwise be expensive to purchase such as the LAN intra South America routes, you can save a bundle by using these options!