Yesterday I blogged some fantastic deals, one of which was the US Airways 25% rebate on awards.  There is a cap of 30,000 miles which is still a nice round-trip from Brisbane to Tahiti or Rarotonga or any other Pacific Island.
I have had a trip to India and Sri Lanka in the works but planned for 2015, not later this year.  I spent all day yesterday and most of today scrambling to see if I could squeeze in a brief version of the 3 week trip I had planned.  We just got back from Central America and needed a bit of a breather to replenish the travel budget.  Miles and points don't cover everything, we still have to pay for eco-lodges, public transport, park fees and guide fees.  I was able to scale back to a 12 day trip and still get all the endemic parrot species and lots of other bird species.  I spent hours reading trip reports on Surfbirds, researching bus and train routes and accommodation.  We don't have a lot of time to play with since we are planning a birding trip to Australia in Feb & March and award seats are rare during the holidays so we needed to do it before school let out in Dec.  We also needed a buffer to save some more cash as many of the places we are going to don't take credit cards.  I don't post exact dates of my trips before they happen but you can expect to read the reports during school holidays!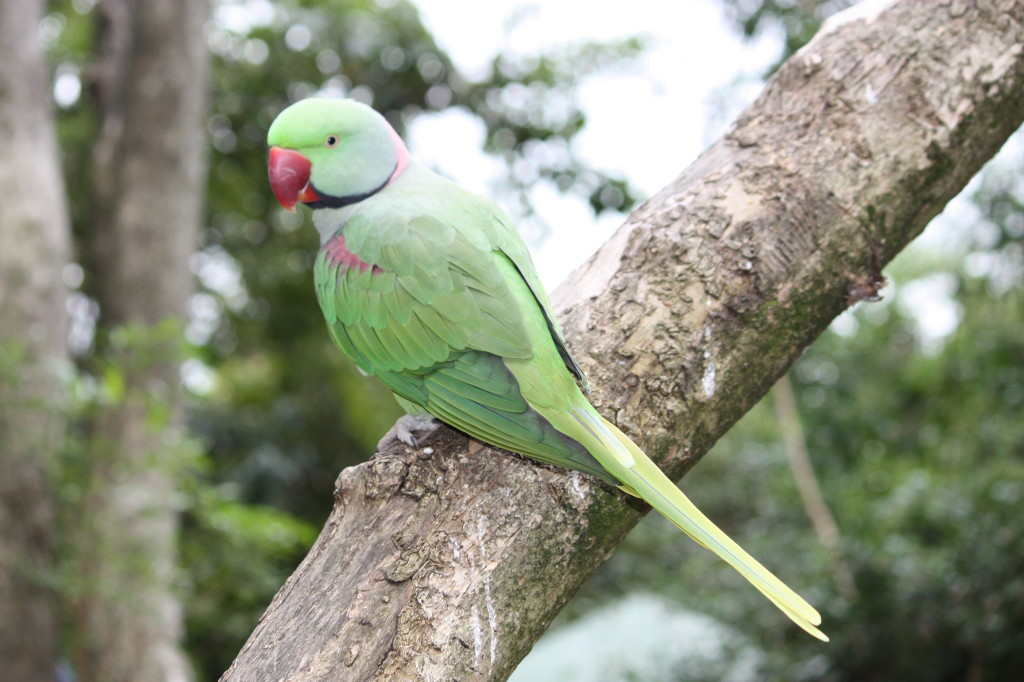 The target parrots I will be looking for are:  Alexandrine Parakeet, Malabar Parakeet, Plum-headed Parakeet, Vernal Hanging Parrot, Emerald-collared Parakeet, Sri Lankan Hanging Parrot and the ever-present Rose-ringed Parakeet.
The reserves and sanctuaries I want to visit are:  SAI Sanctuary, Wayanad National Park, Mudumalai NP, Kitugala and Sinharaja.
Yesterday, I used the United Airlines tool to identify available seats, then called US Airways to put them on hold.  Today, after completing my research and "making it work", I called them back to issue the tickets.  We have Thai Airways outbound, Singapore Airlines on the return and a 16 hour layover in Singapore so we can pay a visit to Jurong Bird Park.  We're in business class too – why not when we are getting a rebate of 30,000 miles!
Tomorrow, I will resume my series on Belize, thank you for your patience!