I wasn't sure of when we would arrive in Mae Ping and the forest bungalows were all booked up so we decided to leave it to luck and find something when we got there.  We were in luck!  This fairly new motel isn't listed in Trip Advisor but we spotted it when we were driving around town.  Rooms were very cheap around 800 Baht-ish.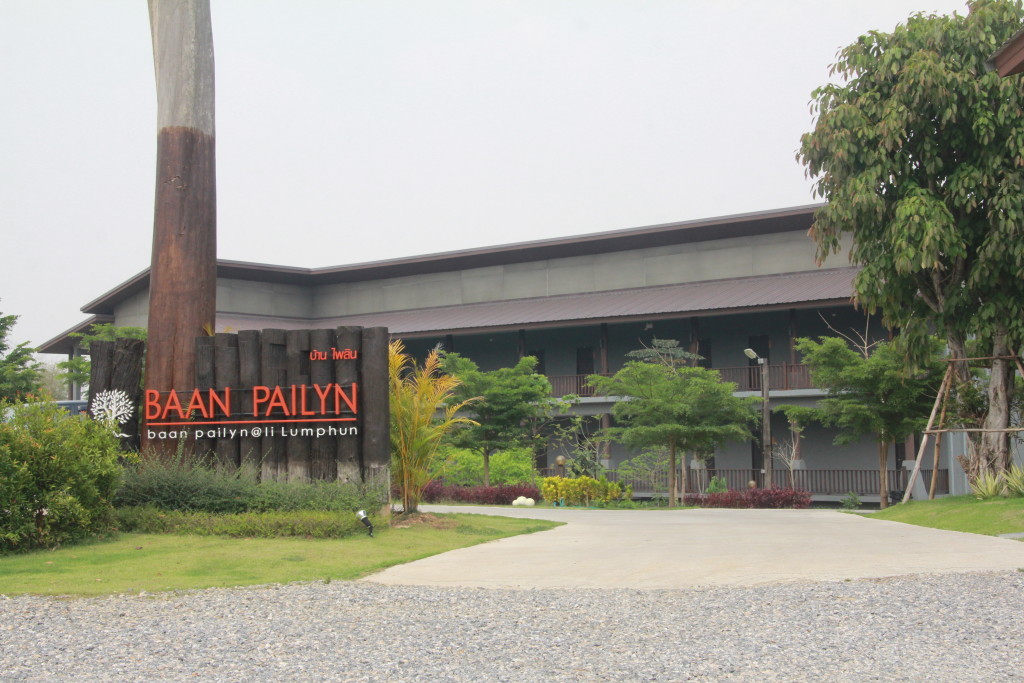 The rooms were spotless and had balconies overlooking the fields.
Be aware that the restaurant next door closes very early.  We were caught out and missed dinner so had to go back to town and find something.  We ended up with sandwiches from 7-11.  Li rolls up the sidewalks at 6pm.
Like most places in Thailand, the Baan Pailyn has a nice spirit house in front.  They have a security guard at night and our car was safe.  We left really early so we were told by reception to give the key to the guard.  Although it's much better for birders to stay in the park, this small motel is a reasonable overnight if you can't get to the park on time.