What do you give the person who cares about conserving birds in the wild this Christmas?  How about these gorgeous Arpilleras?  They are hand-made by villagers in the Tambopata area.  If you have ever been there, you will see them on sale at the airport in Puerto Maldonado.  But if you can't make a quick trip down there to do your Christmas shopping, the World Parrot Trust has them on offer and can be shipped in time for Christmas!  This article shows more about how they are made and how they help conservation.  I am the proud owner of 4 arpilleras!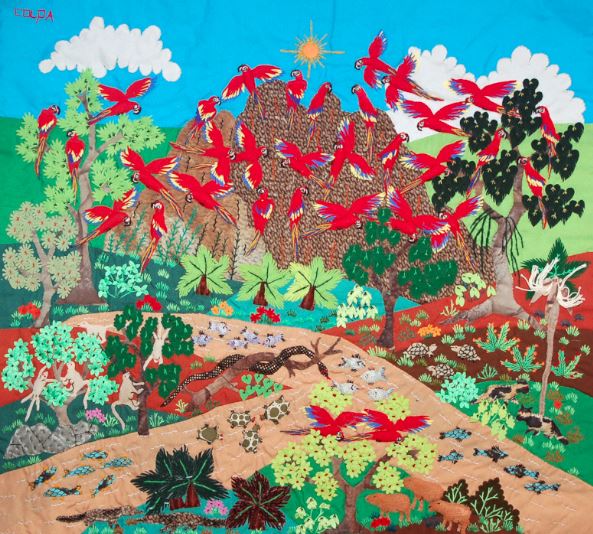 While you are looking at the online store, check the left sidebar for more interesting gift ideas.  This beautiful calendar is only $10 and offers a beautiful photo of a wild parrot each month!  You can also buy parrot themed clothing, Balata figures of parrots or join the World Parrot Trust.  This Christmas, treat you friends or treat yourself!
**These are not affiliate links, I get nothing from your purchase except the satisfaction of helping to save wild parrots!