Last week, I did a post about the various types of transport in Costa Rica.  In this post, I will show you in detail what the trip is like between Monteverde and Tarcoles (Carara National Park).
I really should have booked this online but I waited on purpose so that Cala Lodge could make the booking and get a small commission as it would have cost me the same in any case.  As it turns out, they don't have that set up so I might as well have booked it online.  I chose Grayline because it had the latest possible departure from Monteverde and I wanted to have the early morning to visit Monteverde's Cloud Forest Reserve.
Although Jaco is the main tourist area in southern Costa Rica, birders would be heading to Carara National Park to see the magnificent Scarlet Macaws.  Carara doesn't appear in the drop-down menu, nor does Villa Lapas Lodge or Tarcoles.  Just pick the closest drop-off point and explain to the driver where you really want to go.
The minibus was right on time picking us up at Cala Lodge.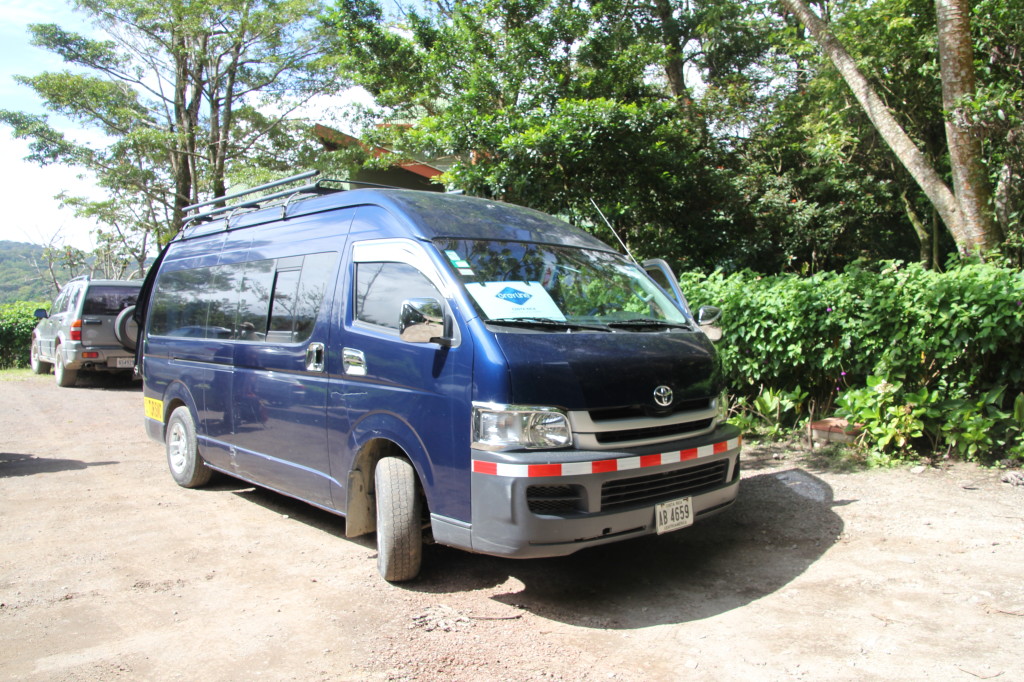 Not sure of the name of the place but we picked up some other tourists there and I loved the stained glass windows!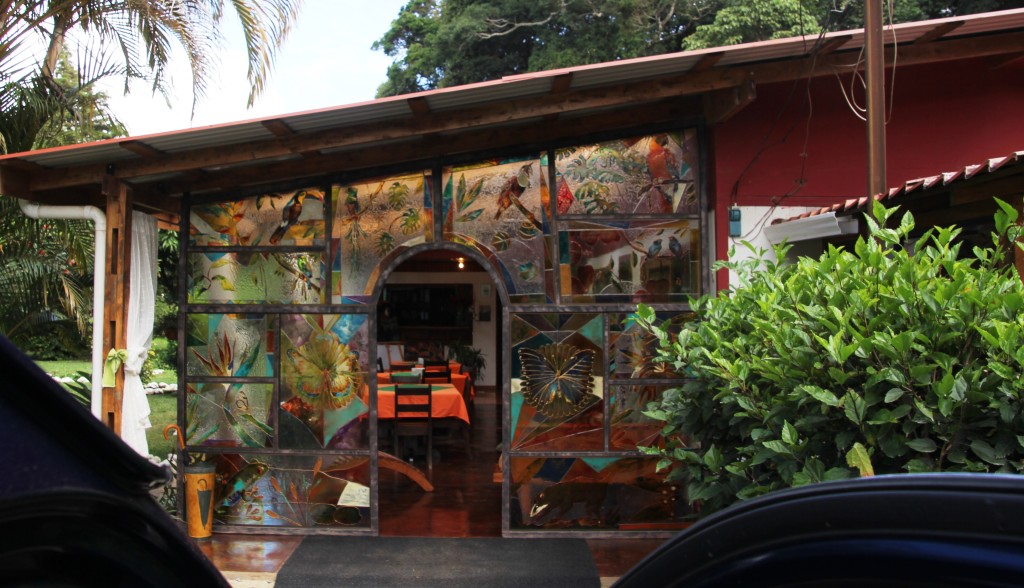 I had been expecting that the same minibus would take us all the way to Tarcoles/Jaco and was somewhat annoyed when I found out we had to change buses in Limonal, a place I was not familiar with.