After finally breaking free of the horrendous traffic in Tana, we were once again on a good road with pretty scenery.  Highway 4 is the main road between Tana and Mahajunga and is a well-kept, paved road.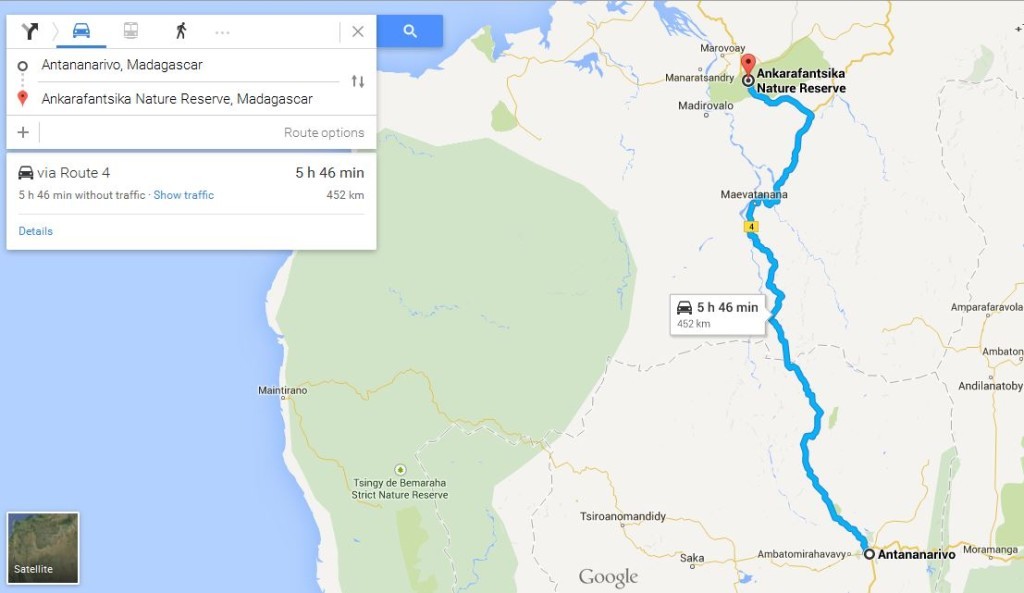 Ignore what Google says.  It will take a good 7-8 hours to make the trip.  The road traverses a mountainous area where you can't drive at speed and you will also have to deal with slow moving vehicles as this is a major road but only one lane.
As I mentioned before, make sure you have plenty of cash.  No one anywhere near the Ankarafantsika National Park takes credit cards and there are no BNI branches where you can use foreign ATMs.  Visit the ATM before you leave Antananarivo and stock up with cash.  You will also need to top up your petrol as most vehicles won't make it there and back and will need to refuel along the way and you must pay in cash.
Leaving the outskirts of Tana, there are lots of farms and small villages.
After about 100 km, you enter the mountainous area.
Maevatanana which means "beautiful village" according to our driver is a good place for a meal break.
Hotel Restaurant Chouchou has good, cheap food, clean toilets (a rarity along this road) and also cheap rooms if you want to stay here enroute.  We only had a late lunch here.
We are getting closer to the park from here on. Here are some scenes of typical village life.