This is the 3rd part in my reference guide series of USA based credit cards and the best uses for eco-travelers.  Please see my other two guides for more details.
Airline Mileage earning credit cards (and some basic info and a glossary)
Hotel Point earning credit cards
FLEXIBLE POINT EARNING CREDIT CARDS
There are several options for Americans to earn flexible points that will transfer to a variety of airline and hotel programs, but the main two of interest to eco-travelers will be Chase's Ultimate Rewards and American Express Membership Rewards.  Amex also has a similar program in Australia so if you live there, please visit this post.  Of the USA based programs, I feel that Ultimate Rewards have the best options for eco-travelers so I will start there.
CHASE ULTIMATE REWARDS
These come in personal version (Sapphire and Freedom) and the business versions (Ink series).  Chase cards are usually not churnable for the same product but you can get one of each card as long as you can convince Chase to give you a sufficient credit limit to qualify for the card.   The screenshots below are from Chase's website and may not represent the best offer on the market.  You should always check the Flyertalk MileBuzz forum as new deals get posted there pretty quickly when they come out.  The Ultimate Rewards points are only transferable to airlines and hotels with the Sapphire Preferred, Ink Plus and Ink Bold cards.  The other cards earn you points that you can spend for travel in the Ultimate Rewards Mall.  Transfer partners are United Airlines, British Airways, Korean Airlines, Southwest Airlines, Hyatt Hotels, Priority Club Hotels, Marriott Hotels, Ritz Carlton Hotels and Amtrak.
Of these, the best options are United Airlines for Star Alliance Awards and British Airways for short-haul Avios awards.  More details can be found on this page as to redemption ideas.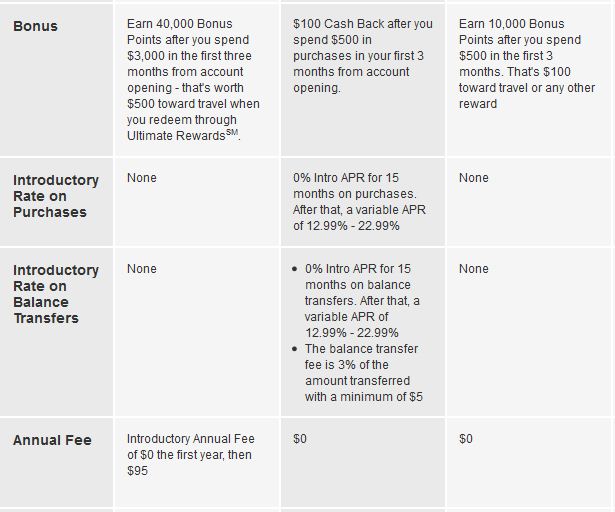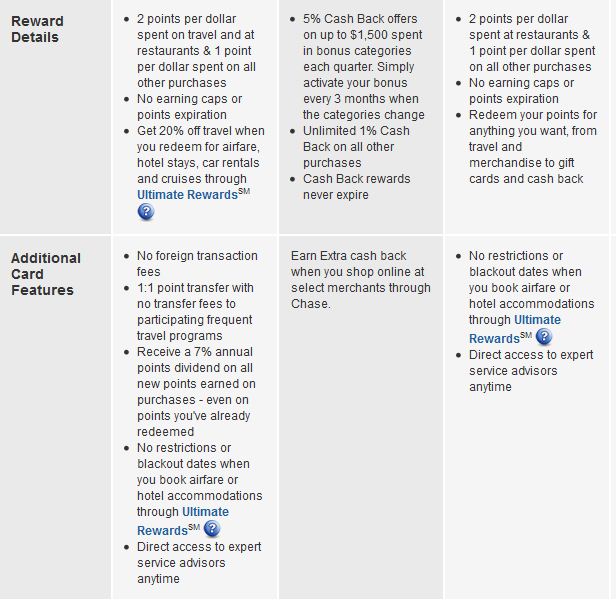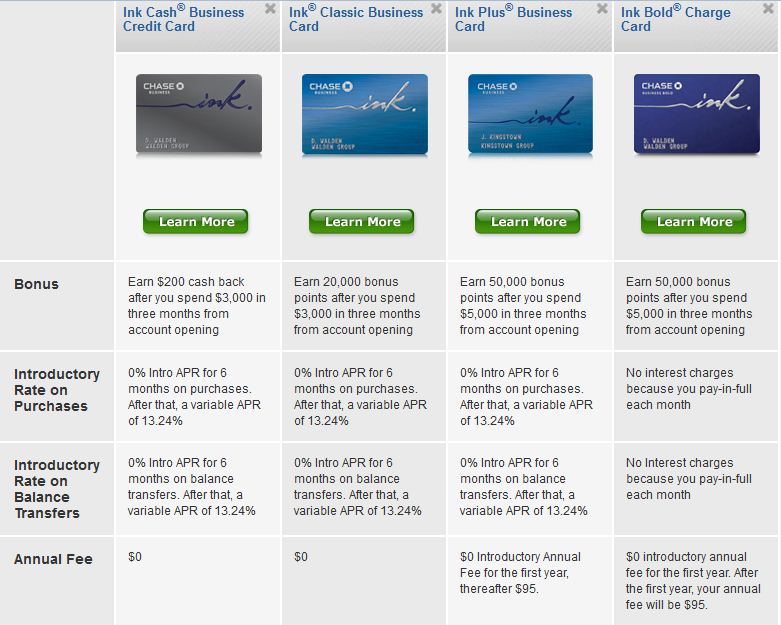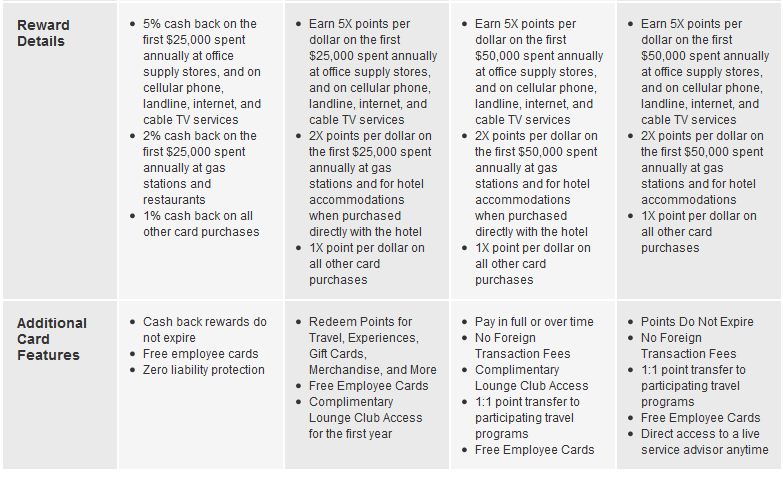 AMERICAN EXPRESS MEMBERSHIP REWARDS
Like Chase's cards, Amex cards also come in personal and business versions.  They have a wide range of products and it is best to see their website for the latest offers and features of each card.  Amex's website is very detailed and too long to screenshot the whole thing so I will provide the main details on the personal cards and direct you to their website to see Amex Business Cards.   Flyertalk has extensive information about these cards in their own forum and new deals also tend to be posted in MileBuzz so always check there before applying for a card.  Also be on the lookout for transfer bonuses such as the recent 30% bonus to British Airways Avios.
See the Membership Rewards page for a complete overview of the program and these pages for a complete list of transfer partners.  Page 1, Page 2.
The best options for eco-travelers would be Delta for use on Skyteam awards or British Airways for use on short-haul Avios.  Virgin America and Virgin Atlantic can also be useful for redeeming on Virgin Australia.  Qantas is a partner but the award cost is higher than using Delta to Australia.  Be careful when transferring to any of the European and Asian airlines as they often have huge fuel surcharges even when redeeming on partner airlines.  Singapore Airlines is good for Air New Zealand redemptions between Australia, New Zealand and Pacific Islands such as Rarotonga.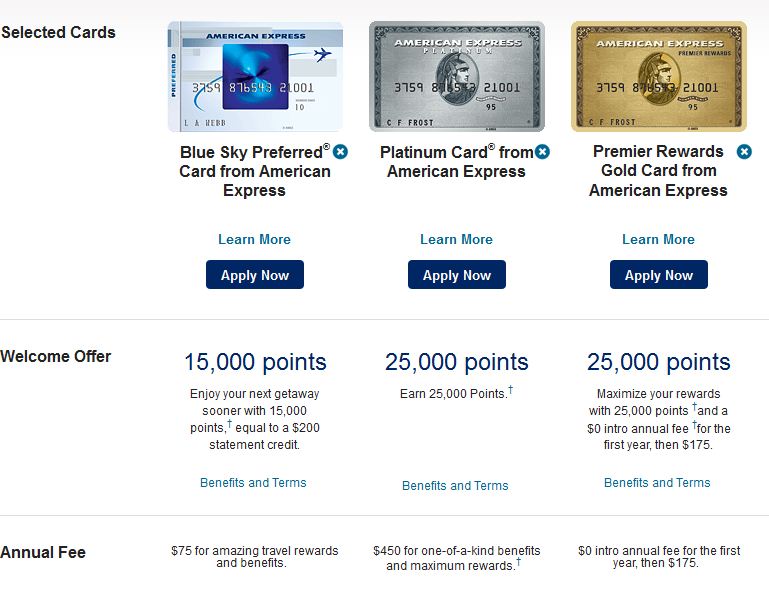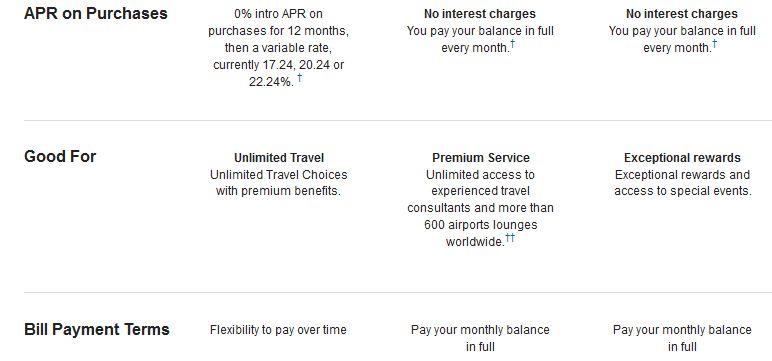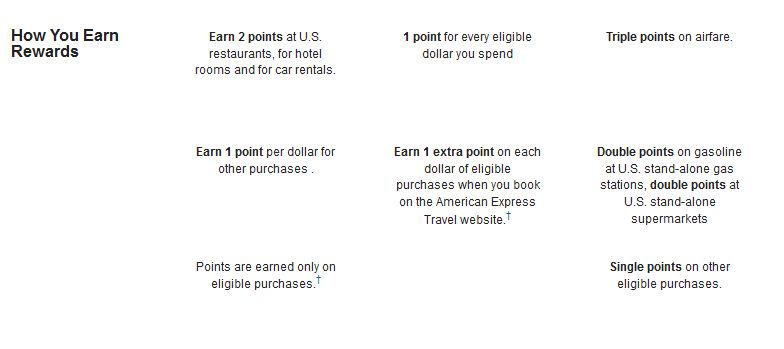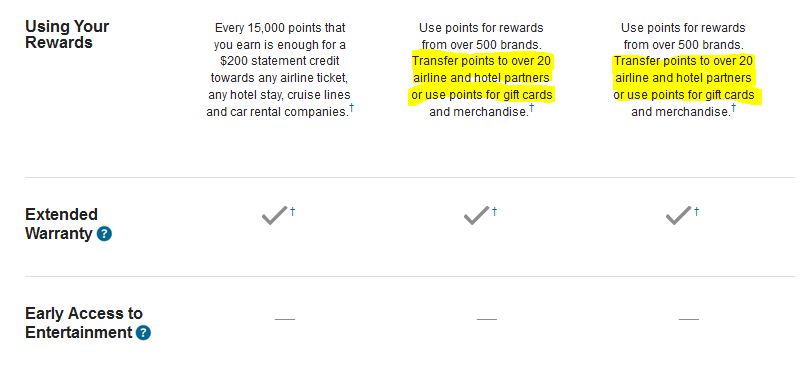 OTHER TYPES OF CREDIT CARDS – BANK REWARD POINTS AND CASH BACK
There are some credit cards that earn points that you spend within the bank's program on travel.  You can't transfer them to airline miles or hotel points but you can use them to purchase travel from their affiliated travel agent.  These are not usually a great value unless there is a huge signup bonus.  If you have exhausted all the mileage earning cards and flexible point cards and are looking for somewhere to put your everyday spend, you may want to consider a 2% cash back card.  Many of these have no annual fee but there may be restrictions on how you get your cash back so be sure to read the T&Cs of the program.  Here are a few links to look at, but as always, check on FlyerTalk for any special deals that may be posted.
SUMMARY
This is just a VERY brief summary of what's available.  Signup offers change very quickly so you always need to do your homework to make sure you get the best offer.  Take into account your ability to meet the minimum spend to get the bonus miles.  The odds are you will see some credit card offers in my advertising sidebar that will be directed to you based on your physical location.  I have no control over what ads you see.  Clicking on them helps me and the blog and a purchase or credit application is not required for me to get credit.  Please feel free to ask me any questions here in the comments of this post.