The Goliath Heron (Ardea goliath), also known as the Giant Heron, is the largest heron in the world.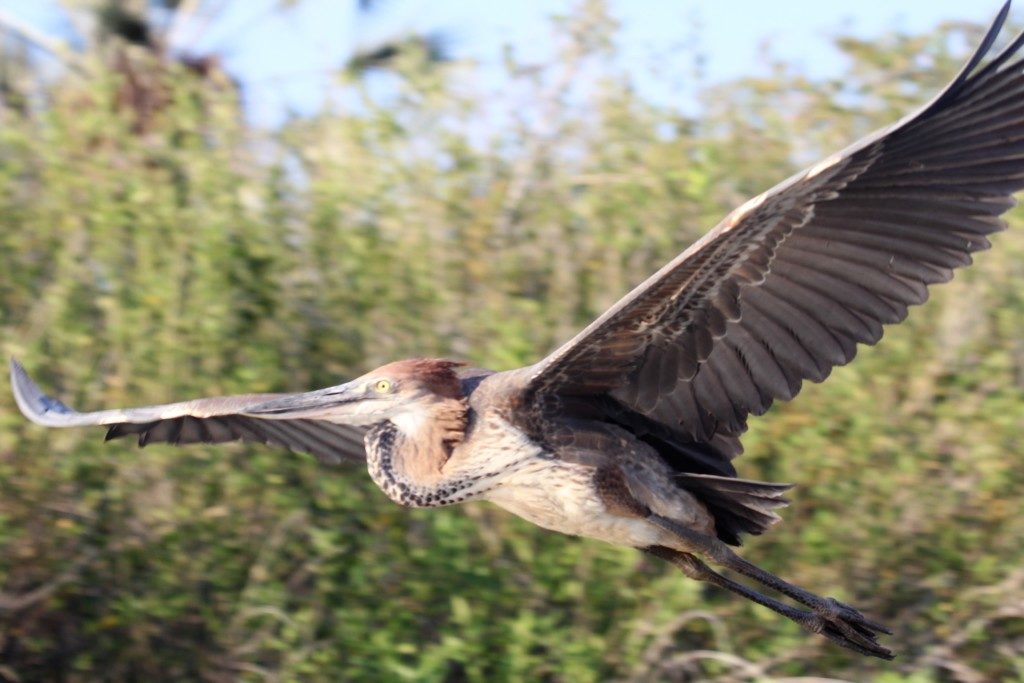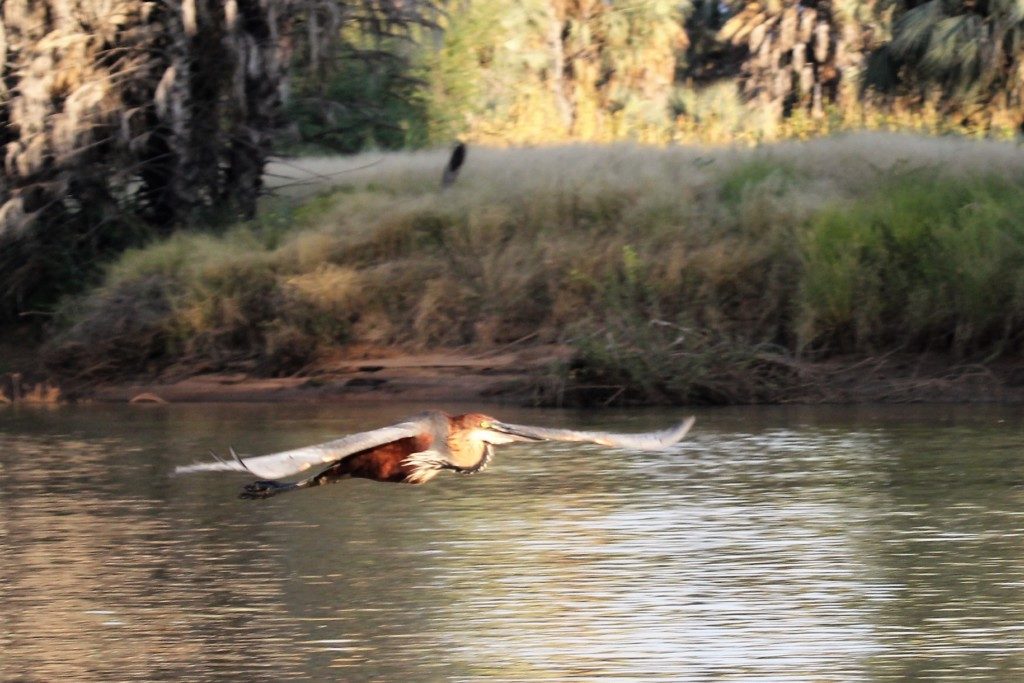 A younger Goliath Heron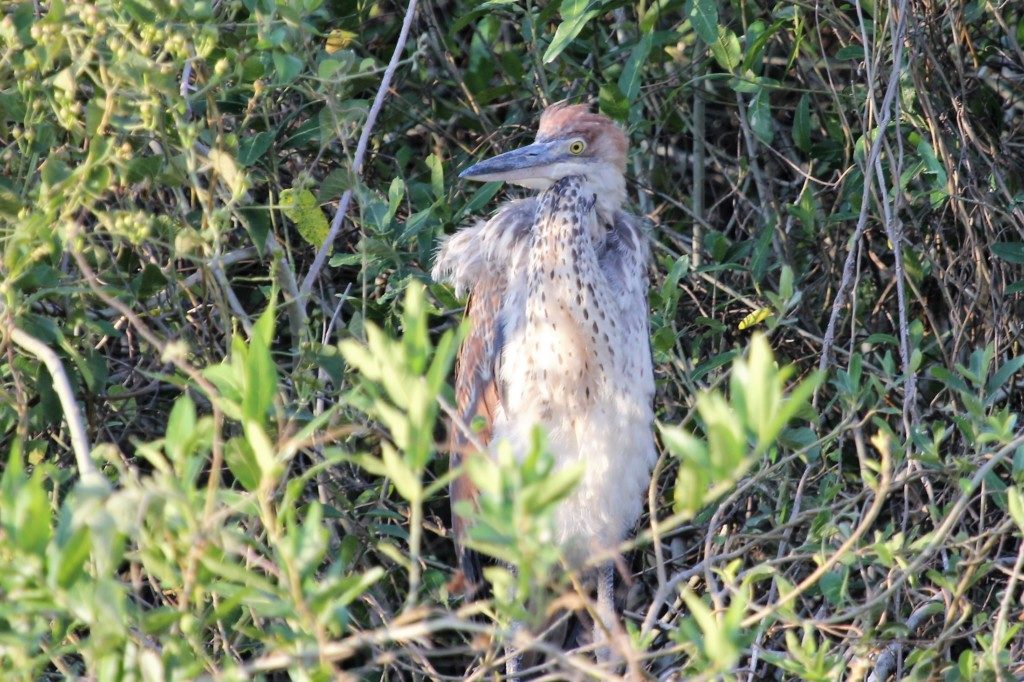 They have a huge range in Africa but I can only recall seeing them during the Zambezi River Cruise in Livingstone and the sunset cruise at Kunene River Lodge.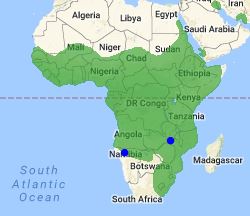 LEARN MORE ABOUT GOLIATH HERONS
VIDEOS
Nice close ups here!
Fish for lunch!
Crocodile for dinner!