Madagascar is one of the most difficult places to get to using frequent flyer miles.  The gateway airport, Antananarivo Ivato Airport is only served by a handful of airlines.  You will most likely have to route through Paris or Nairobi if you want to use miles.  Otherwise, Madagascar will be one destination you have to actually purchase a revenue ticket.  All routes will have YQ fuel surcharges applied.  At least the destination is well worth it!
STAR ALLIANCE
This airport is not served by any Star Alliance airlines.  Some people may be confused because it can look like South African Airways flies there but this is not the case.  They code-share with Airlink on this route and Airlink is not a member of Star Alliance.
ONEWORLD
This airport is not served by any OneWorld airlines.
SKYTEAM
This airport is served by 2 Skyteam members:  Air France and Kenya Airways.  It is also possible to use Flying Blue miles on Air Mauritius segments by calling in.  Given Delta's unreliability on their program, I used Flying Blue miles sourced from my USA based Amex PRG card to get us tickets on Kenya Airways TNR-NBO-ACC for our outbound flight.
Flying Blue generally charges 17,500 miles for inter-Africa flights (Madagascar is grouped with Africa) and they always add YQ so it depends on the route if it is worth it or not.  On our route to Ghana, it was well worth it as the base fare would have been over $750 per person!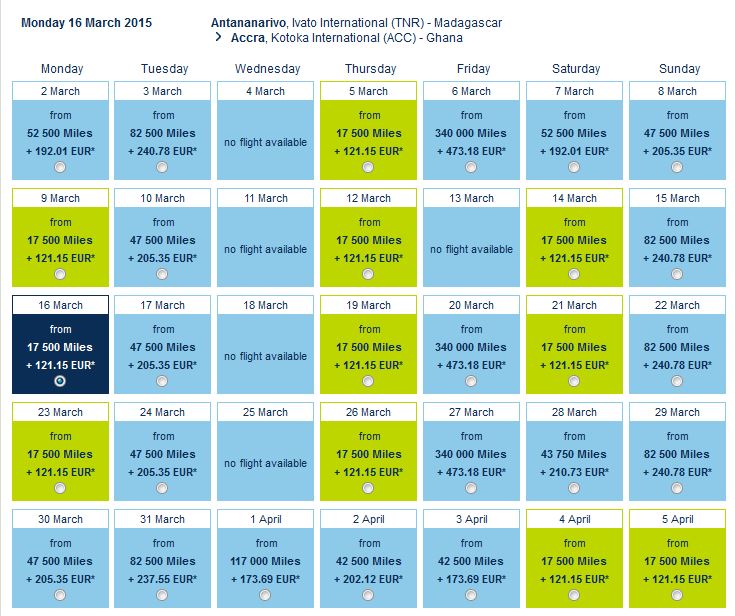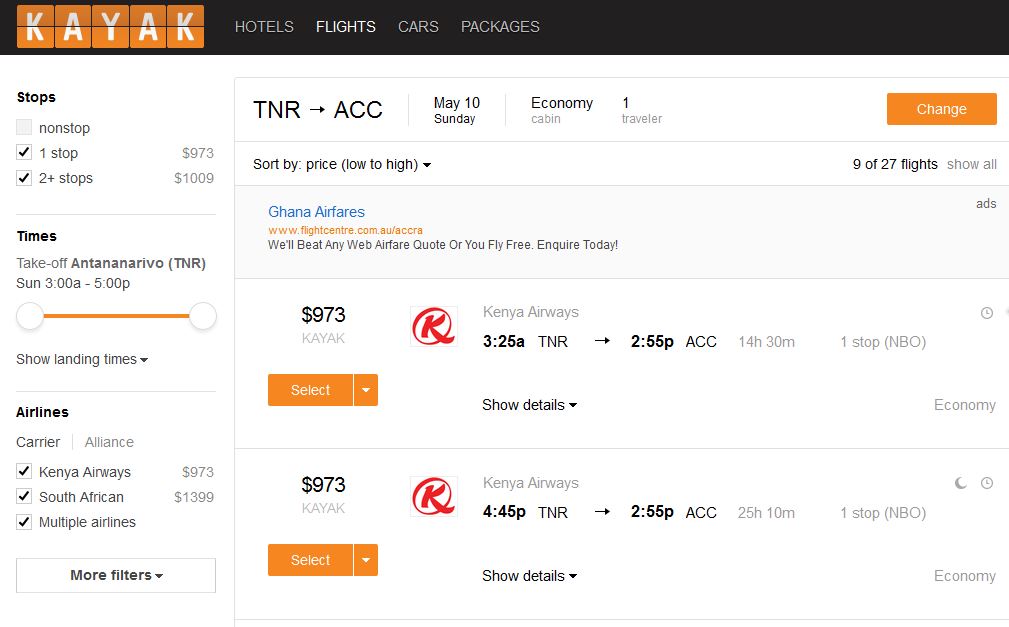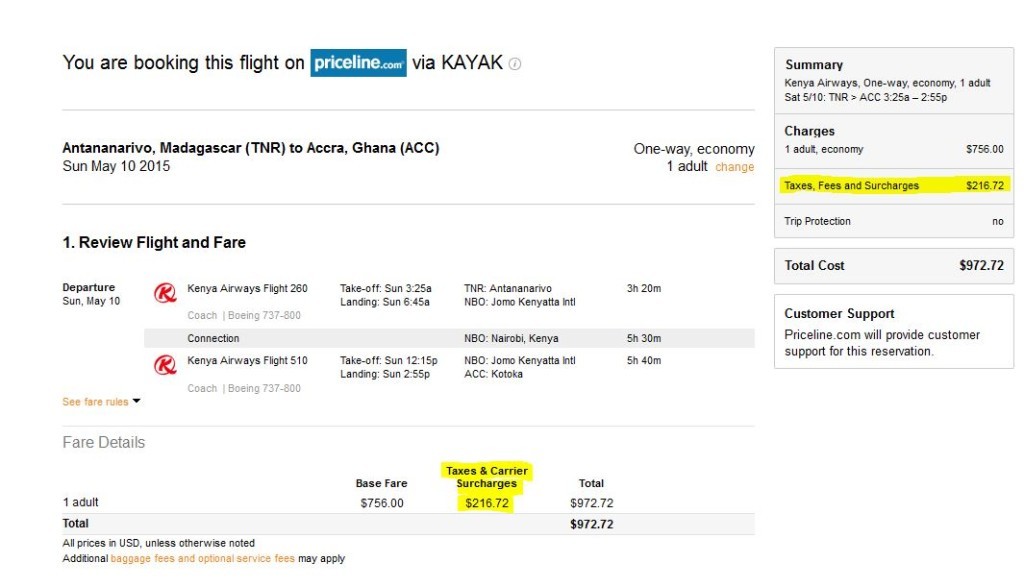 On the Mauritius – Antananarivo route, you are better off to just purchase a ticket as you get very poor value for your miles.  The same 17,500 miles only saves you $179!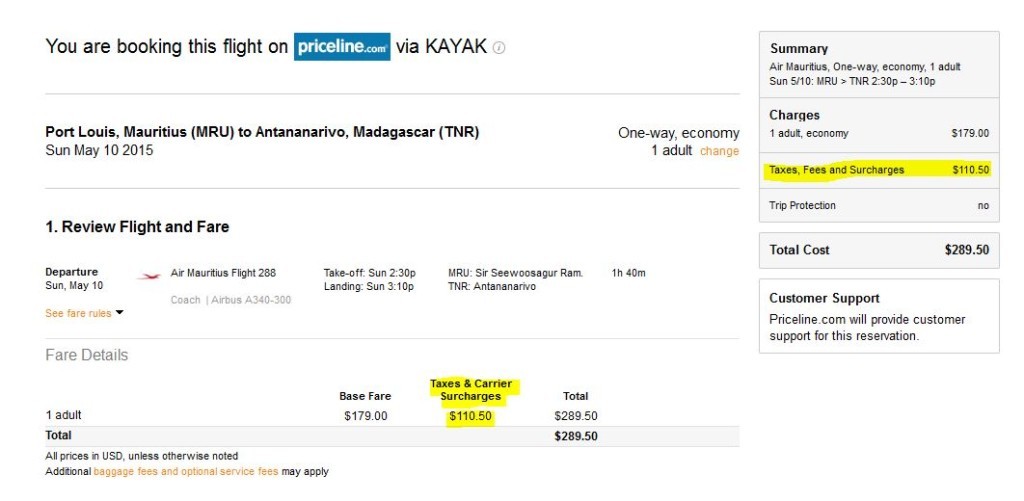 EXAMPLES OF OTHER FLYING BLUE REDEMPTIONS
LONDON – Beware the high APD on top of the YQ!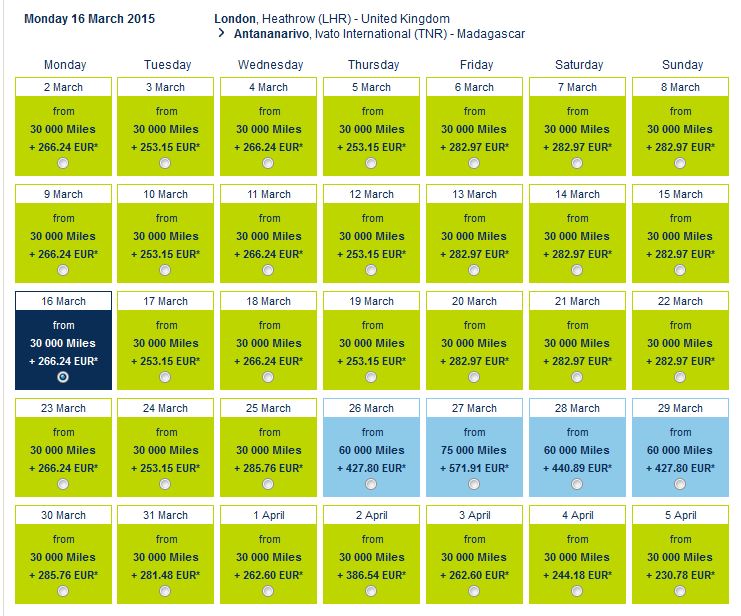 PARIS – Less APD but still high YQ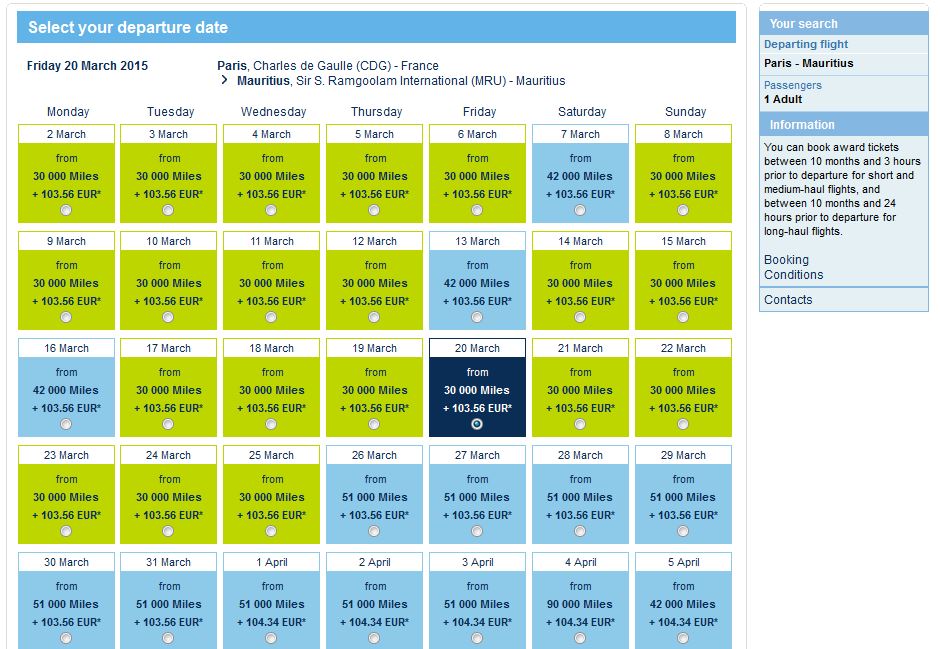 Routes from the USA (JFK & LAX shown below) can be good, especially if you are using Amex MR points from a credit card!
AUSTRALIA – Aussies are out of luck with high mileage requirements, no credit cards that credit to Flying Blue and very high taxes.  If you are coming all the way from Australia, best to make Madagascar part of a larger African adventure such as I did.  I used United miles to get to Africa, then just the inter-African award as above.
The example below from Sydney routes via Jakarta and Paris!