Normally I am the sort who wants the absolute cheapest flight from A to B and if I can't use miles or earn miles then I don't care which airline it is on.  But this was one time where the punctuality was crucial to our plans and we couldn't afford for an airline to be late or even worse – cancel.  I had done my homework after reading of Air Madagascar's reputation on Trip Advisor and tracking their on-time stats on Flightstats.  The odds were heavily against this flight being remotely on time or even arriving on the same day!  So I made a very unusual decision for me, I paid around $100 more per person to go with an airline that had 98% on-time performance on this route – Air Austral.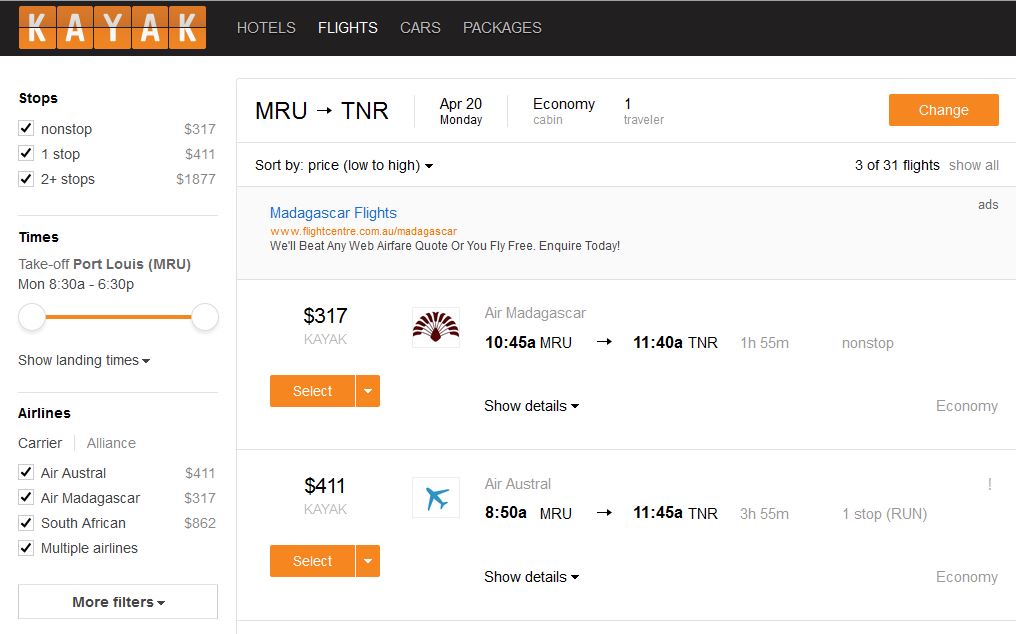 I should also point out that I had no flexibility on days.  I had moved this trip forward from 2015 to 2014 and had to cut a few things back so it was essential that we fly on Monday and have a full week in Madagascar.  We would have been happy to fly on Air Mauritius if they flew on Mondays but they didn't.  A flight delay could mean we would lose 2 out of our 7 days in Madagascar.
The flights themselves were spot on time although we had to change planes in Reunion. Since Reunion is part of France we also had the protection afforded anyone on an European airline.
We boarded right on time and I managed to get our carry-on backpacks on board as carry ons.  They do have a weight restriction and my heavy camera gear put us over the limit but I didn't want to check the expensive camera and lenses.
One last look at Mauritius.  The flight time was around 1 hour on both segments.
This is Air Austral's business class although I can't see why anyone would pay the extra on such a short flight.
This is the departure lounge at Reunion.  There are a couple shops and a cafe.  We had less than an hour between flights and the Madagascar flight also was right on time.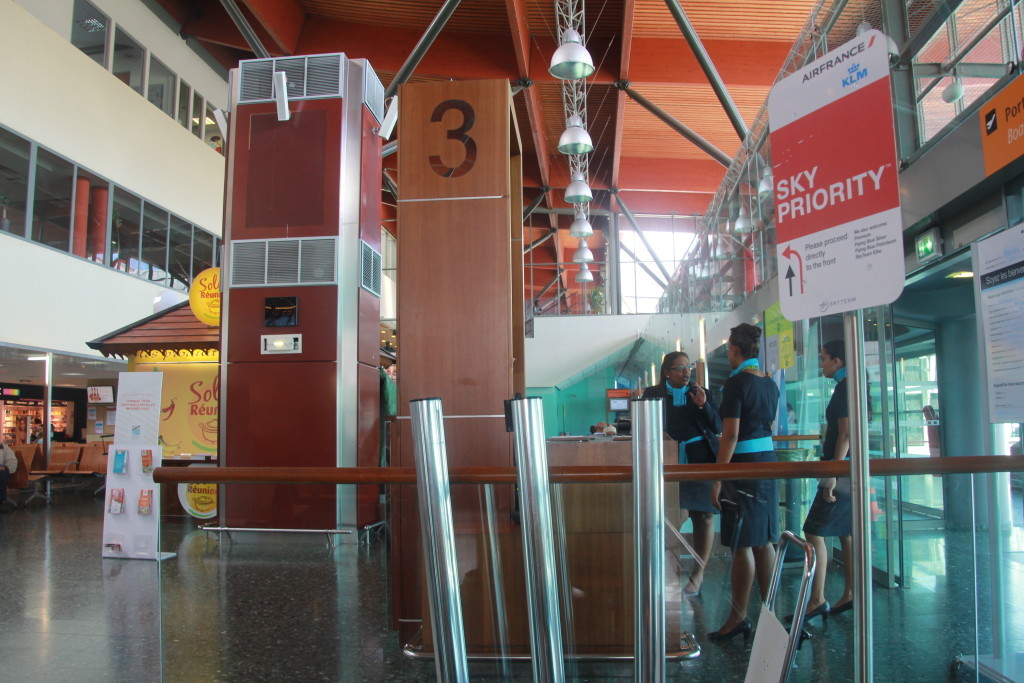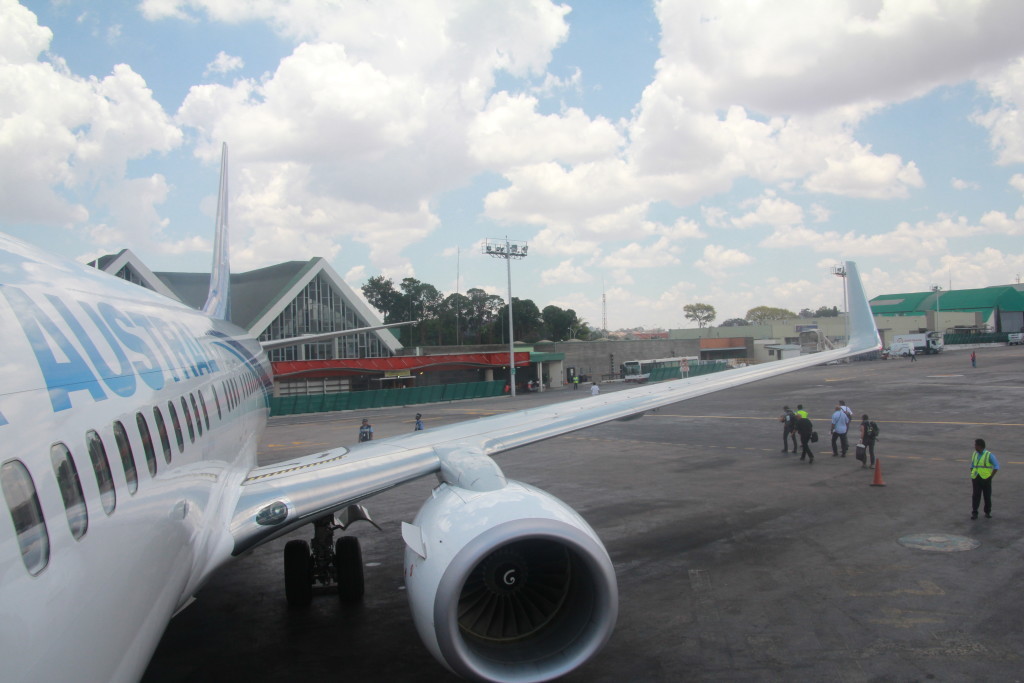 I didn't take photos of the 2nd flight as it was identical to the first one.  There were snacks served on board and neither flight was full so we each had an empty seat next to us and were very comfortable.  We arrived right on time at Antananarivo and were able to do our full itinerary in Madagascar and that was all that really mattered to us.  Air Austral is a good airline overall and we were happy with the service.