The one disappointing thing was that there weren't many handicrafts being sold at any of the places we visited and I always like to bring souvenirs home.  Preferably ones that are made by locals and contribute to the local economy so they benefit from eco-tourism.
Since I live in Australia where the quarantine laws are very strict about bringing in anything that is of plant (such as wood carvings) or animal origin, I try to avoid such things unless the item is a rare find and of course not made out of any endangered species.  I really like paintings, embroideries, batiks and jewelry depicting birds.  And no trip to Madagascar is complete without a few t-shirts to proclaim to all your friends back home you have been here!
There are a few souvenir shops in downtown Tana, some of which accept credit cards.
There is also a market out near the airport with about 50 small shops selling all kinds of handicrafts.  Cash only but bargaining is expected!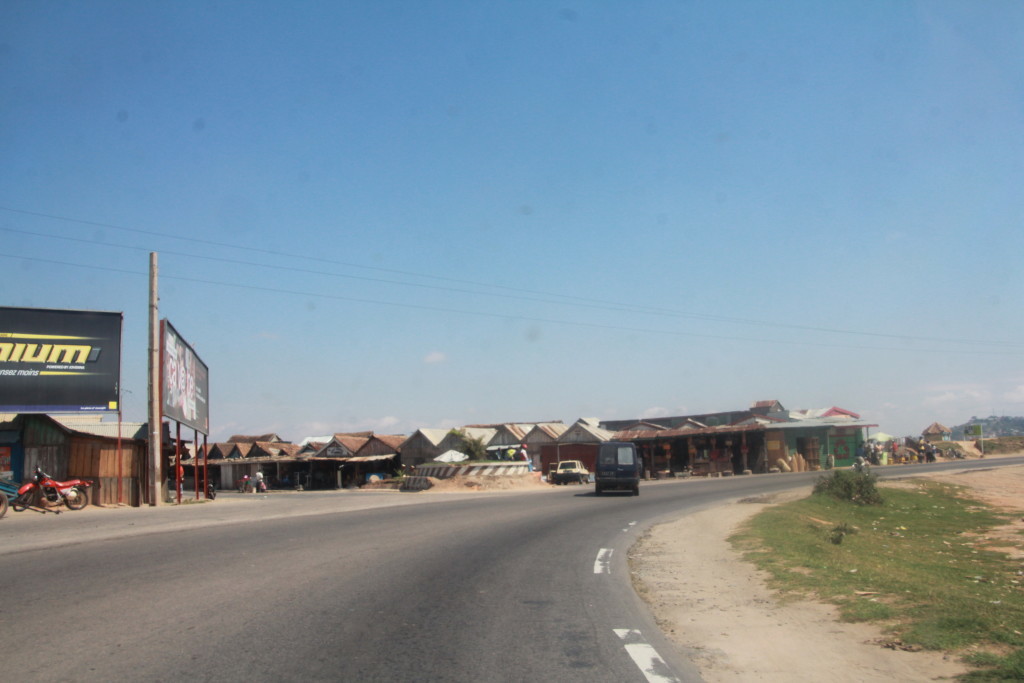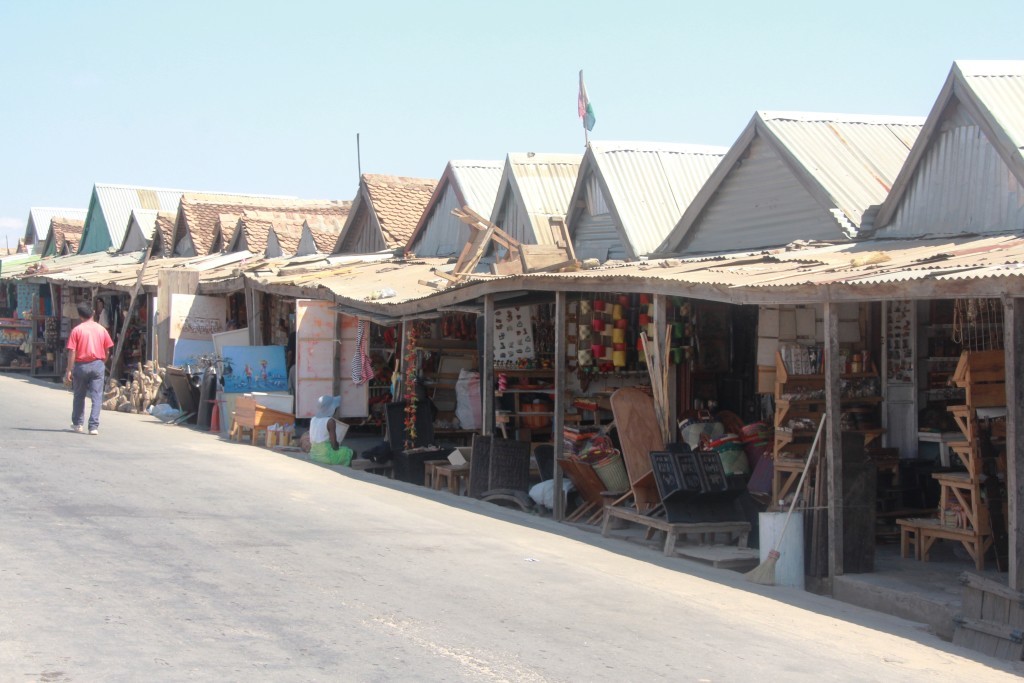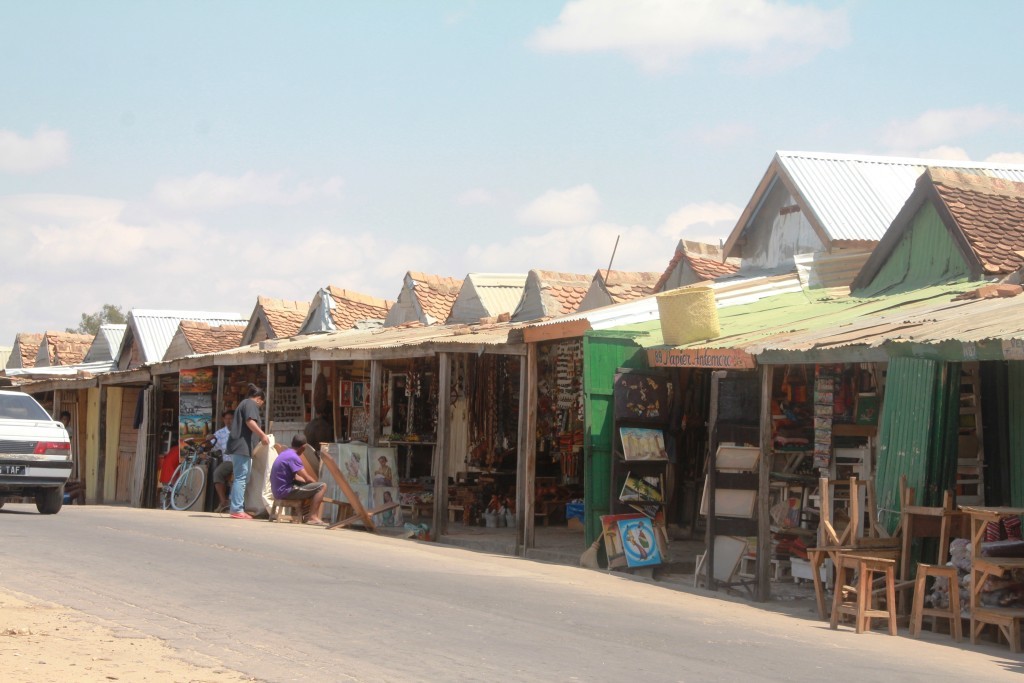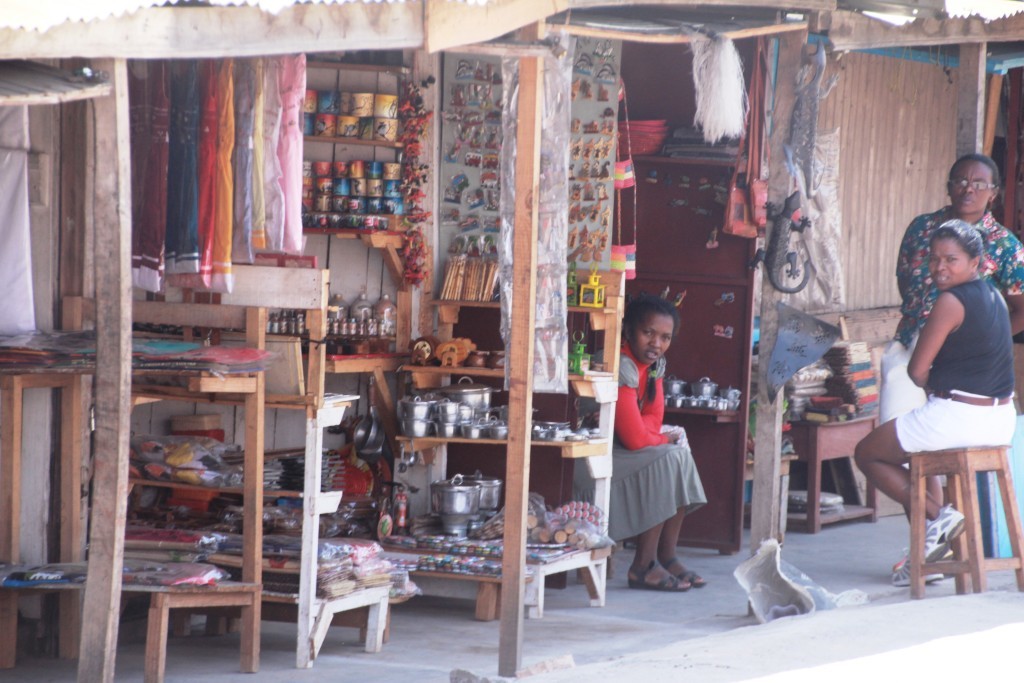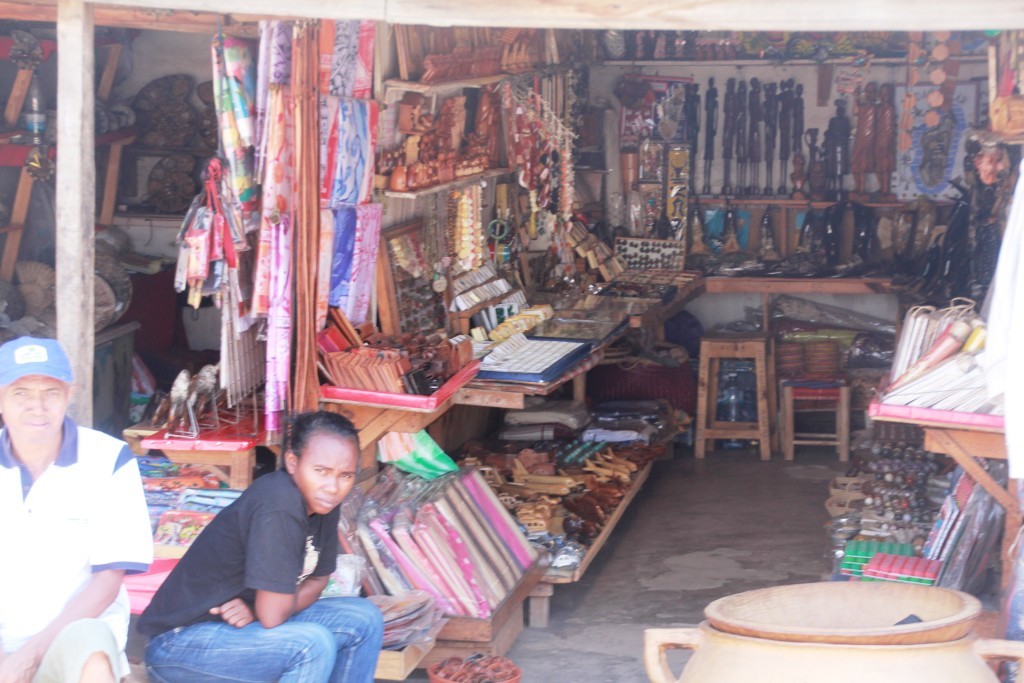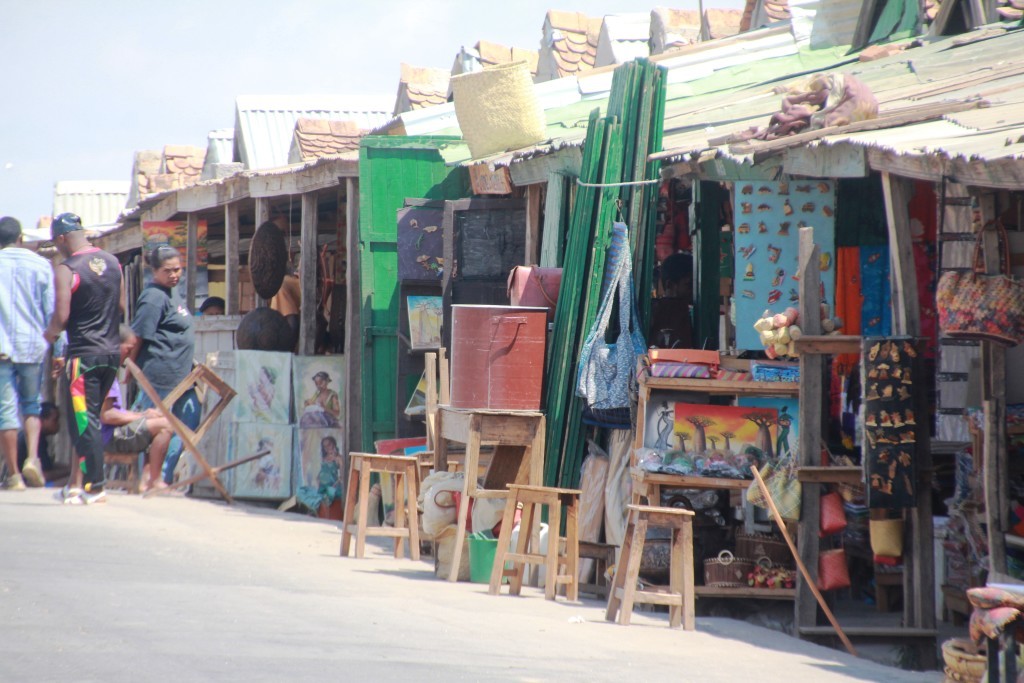 I ended up buying a table cloth with embroidered birds, a few fridge magnets and a couple embroidered wallets.  Word quickly got out that I liked birds espececially and a few stall holders came running up to me clutching any merchandise with a bird on it!
Back at the airport, after we paid the taxi, checked in and had no further use for Ariary, I spent the last few notes on an embroidered doily at one of the kiosks in the lobby.