The Red-headed Finch (Amadina erythrocephala) (also known as the Paradise Finch or the Red-headed Weaver) is a common species of estrildid finch found in Africa.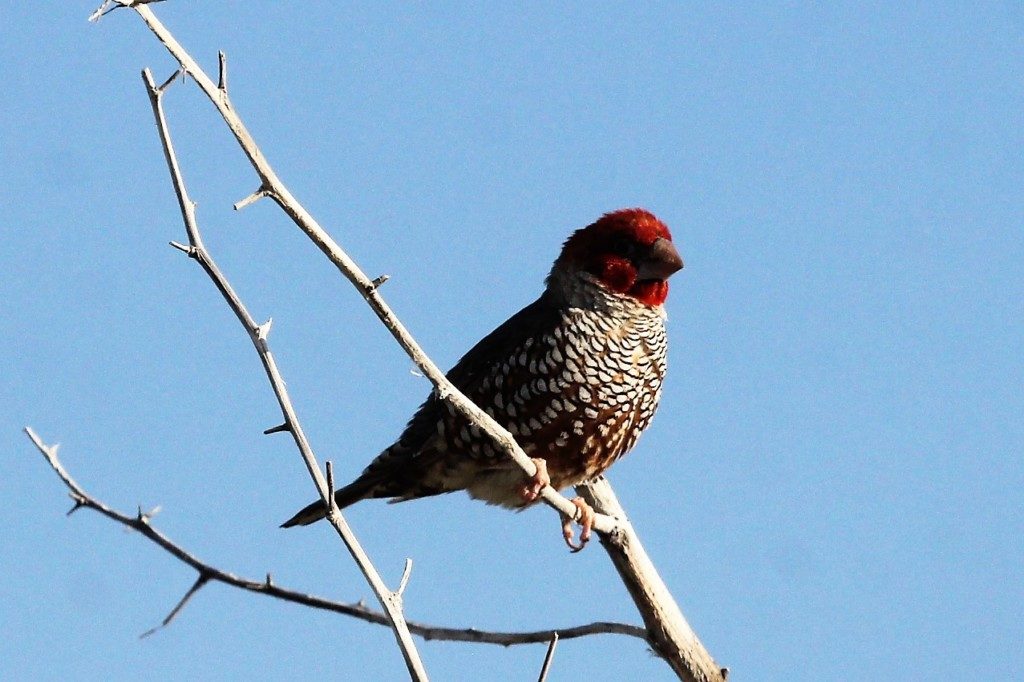 They have quite a large range in southern Africa.  I found this one while driving through Etosha NP in Namibia.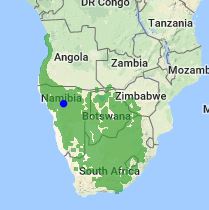 LEARN MORE ABOUT RED-HEADED FINCHES
VIDEOS
It's hard to find video clips of non-captive birds as this species seems to be very popular as aviary birds, but here's one!