The first thing I saw on their home page was a photo of lots of vibrant Fischer's Lovebirds – and I knew we had to stay there.  Ndutu Safari Lodge didn't disappoint either in wildlife nor in facilities.  It was awesome!
Prices are very reasonable for this part of Tanzania, I think you save a bit by not actually entering Serengeti NP but by being on the border in the NCA with similar wildlife.  After seeing all the birds in the area, I wish we could have stayed longer than the one night.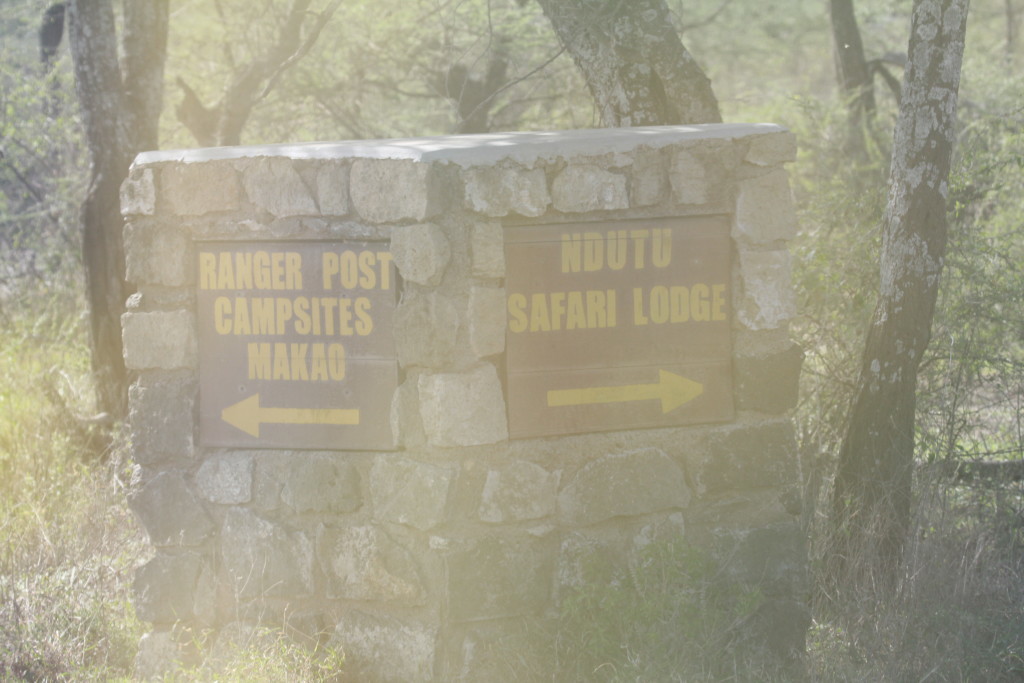 As you enter, you see the reception area and the rear of some rooms as the rooms face a plain where you can watch wildlife.
They have a shop but it was closed by the time we arrived.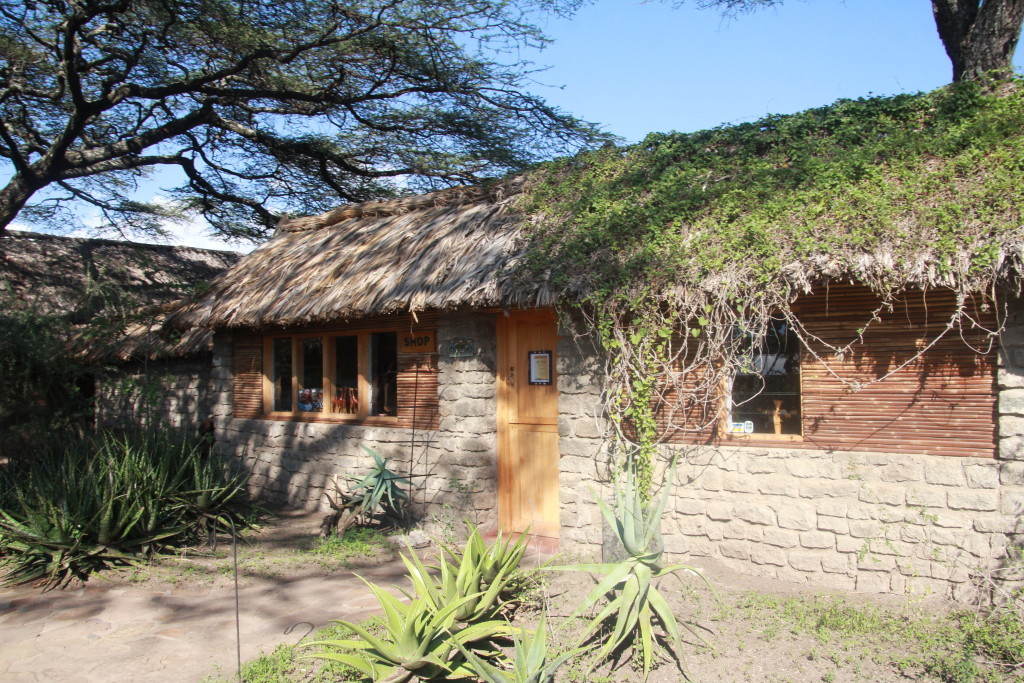 They have an excellent display of informational boards about the wildlife to be found in the lodge surrounds.
Nice to see which birds to look for!
Here is our bungalow with the backpacks sitting outside.  Yes, that really is ALL we traveled for a month in Africa with!
This room could hold up to 4 people but it was nice to have extra room to sort our stuff out.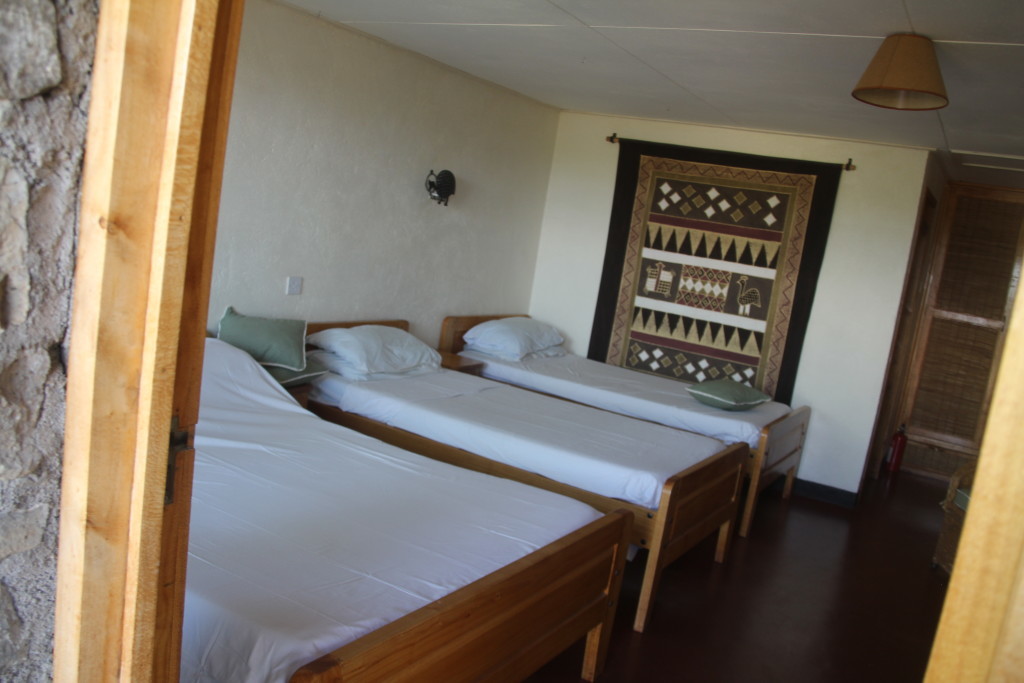 Coffee & tea is provided but there are better varieties of both in the dining room.
The bathroom was huge!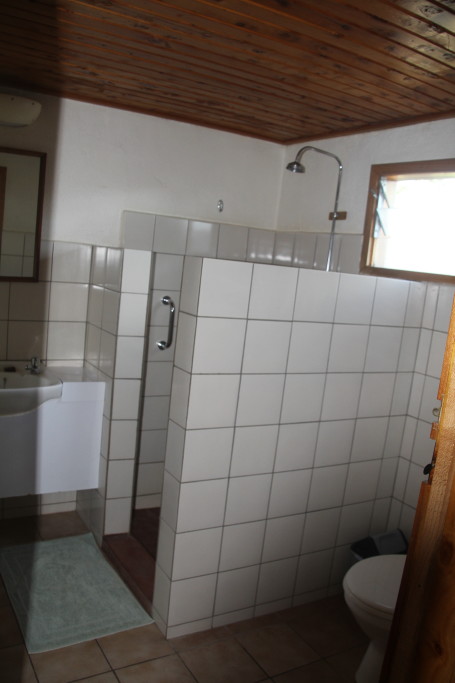 Storage cabinet, thankfully we didn't need the umbrella.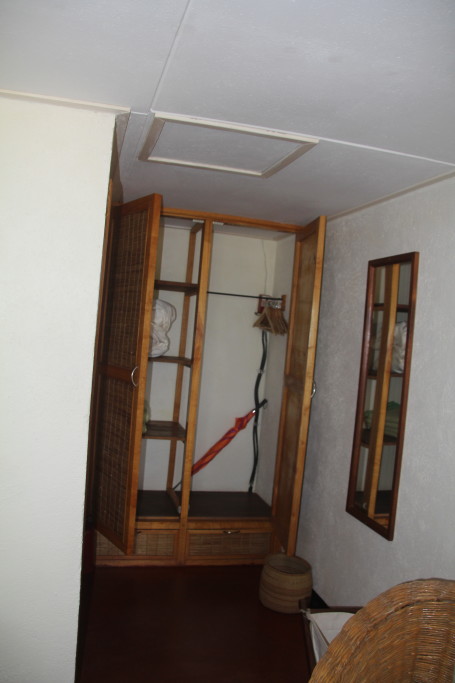 This bungalow is actually a duplex and the closest one to the dining room and the pond where the lovebirds come to drink, I had requested this.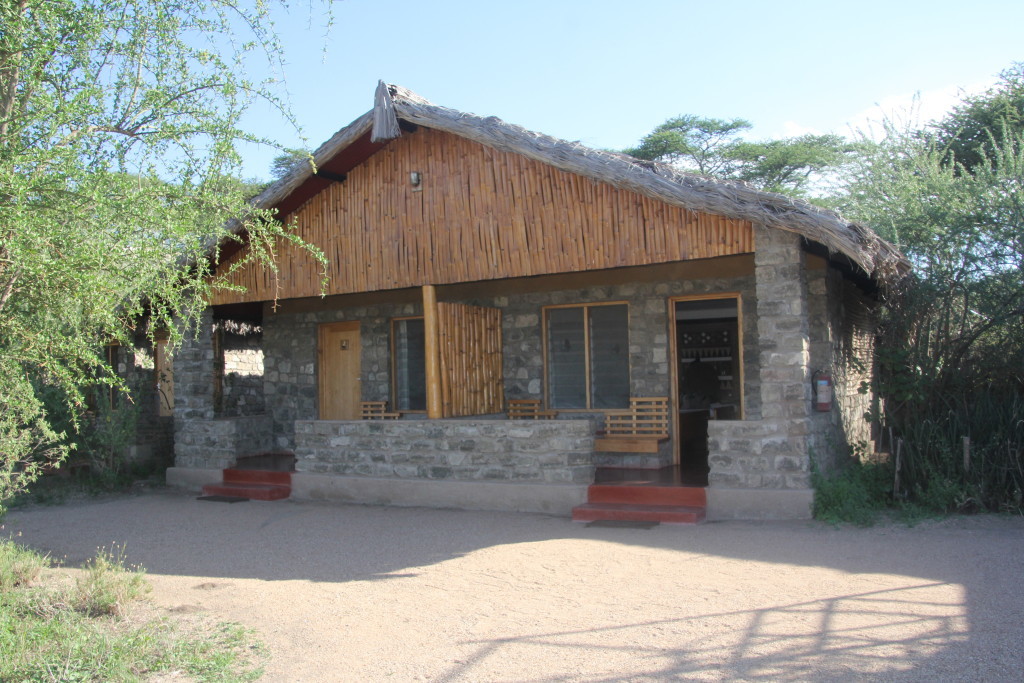 Most people get at least a breakfast and dinner package as there is no where else to eat.  The food was really good.  Don't forget to try some of the exotic teas!
The garden was gorgeous and apparently this sunbird agrees!  I think it's a female by the colour.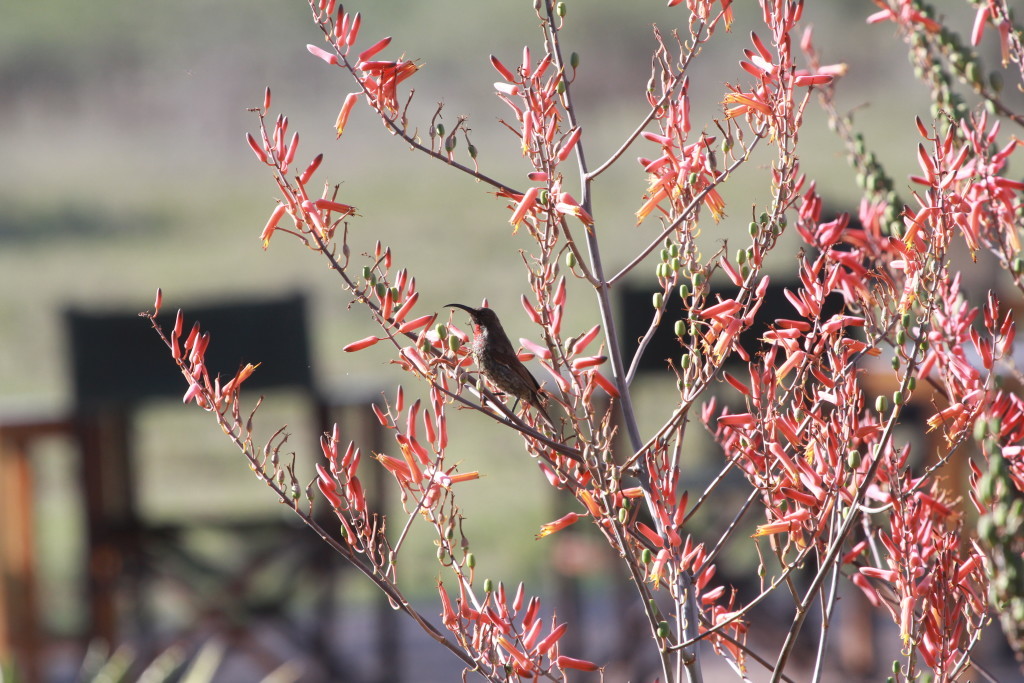 Caution not to go beyond a certain point, there are wild animals out there!
Fischer's Lovebirds!  They were readily seen around the lodge and not afraid to pose for photos.
Scarlet-breasted Sunbird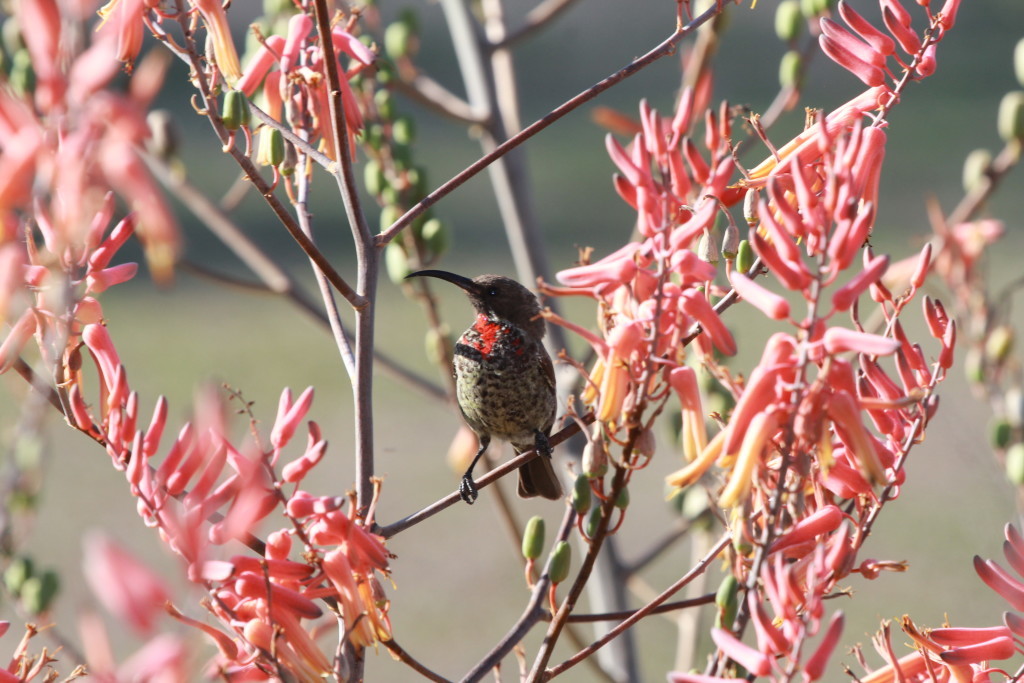 Caught in the headlights – now you know what it really looks like!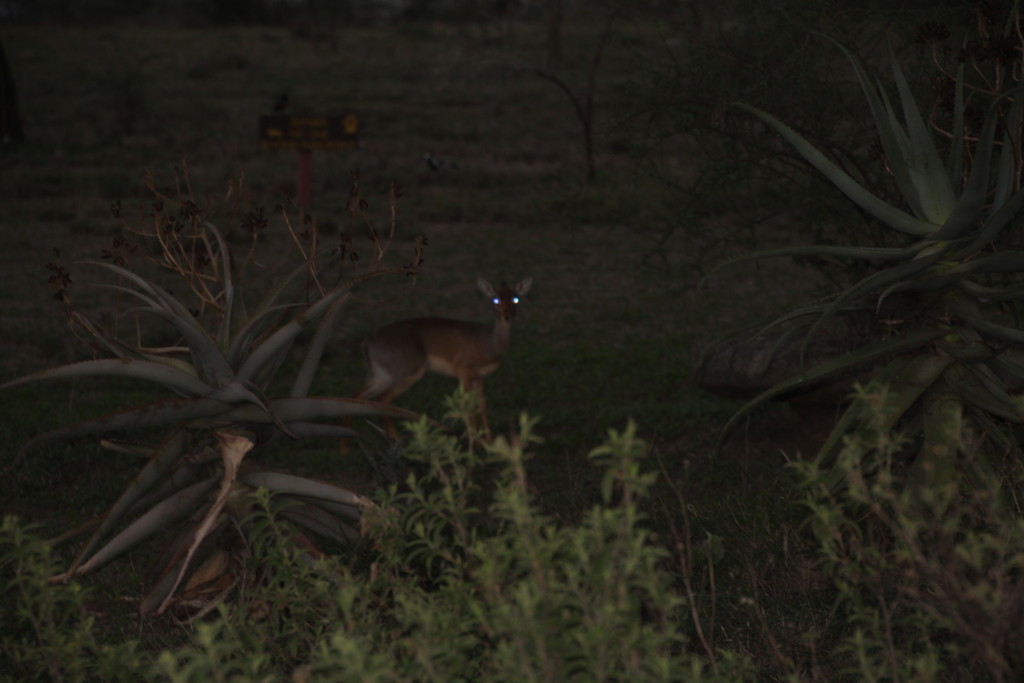 The resident Genet.  These guys are not cats as some people call them, you can tell by the face.  This one is a mother and I caught a glimpse of her baby but he wouldn't come out for a photo.  Genets are very elegant and graceful and it was fun to watch her antics during dinner.  She caught and ate a large moth.
A well-named Beautiful Sunbird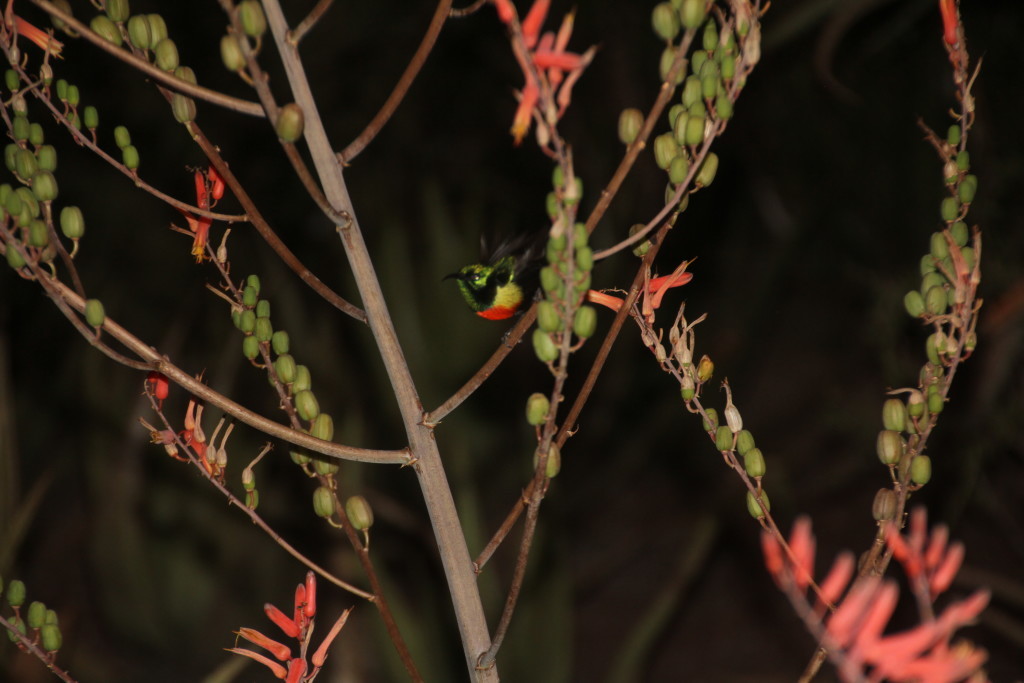 The best thing to do at Ndutu is to stake out this little pond and see who comes in for a drink.  It's within sight of the dining room so have a leisurely breakfast and coffee and enjoy the show!
Laughing Doves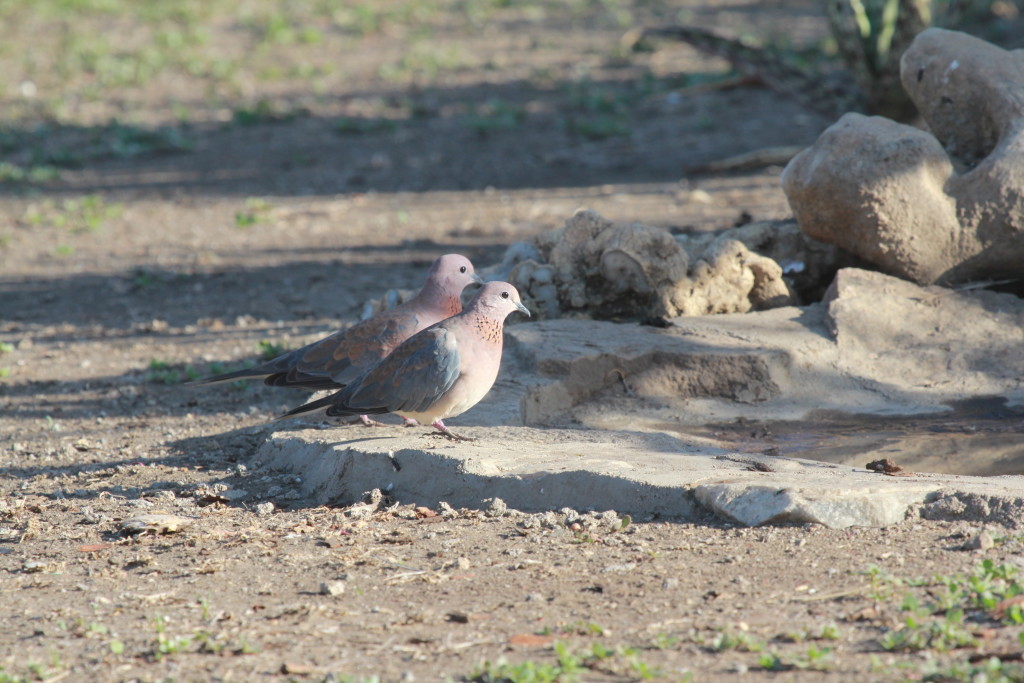 Nubian Woodpecker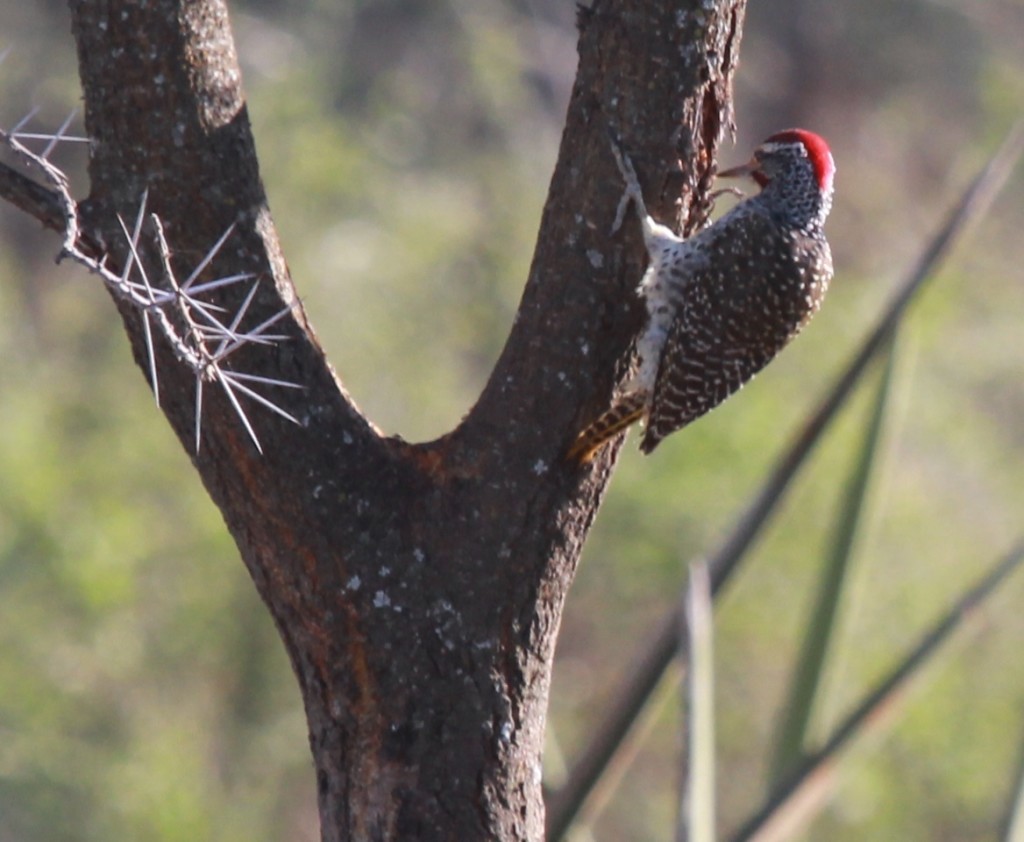 Beautiful Sunbird
Inquisitive Fischer's Lovebird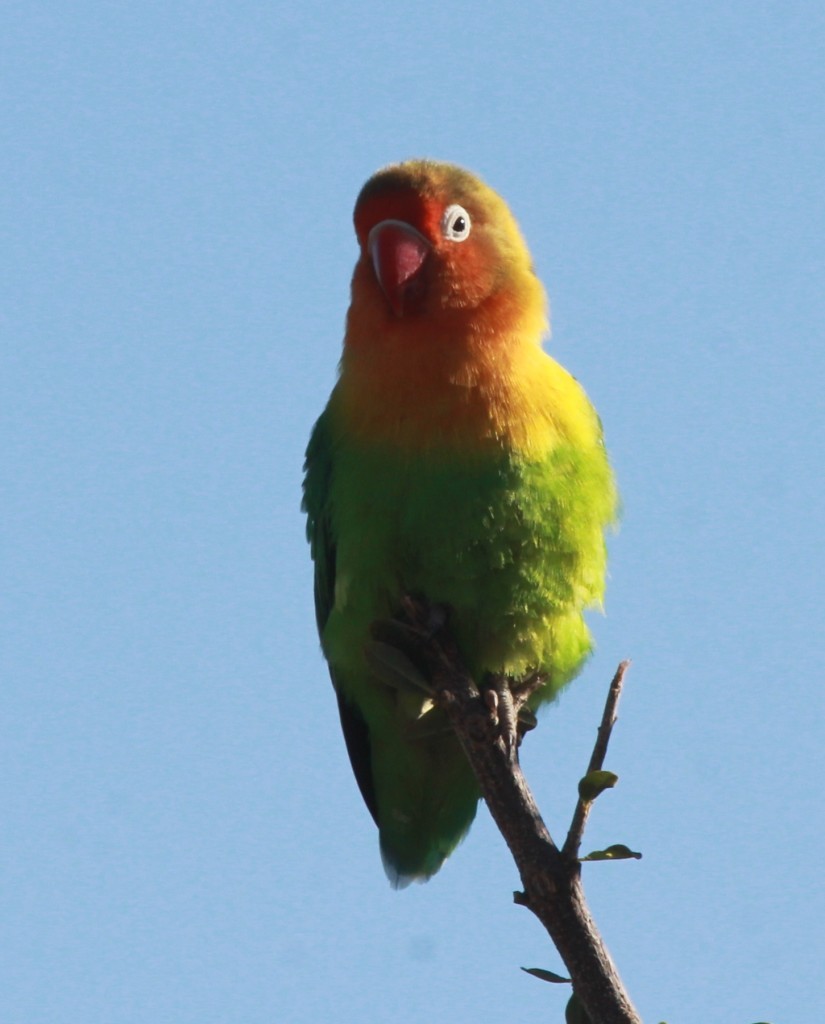 Bathing beauties!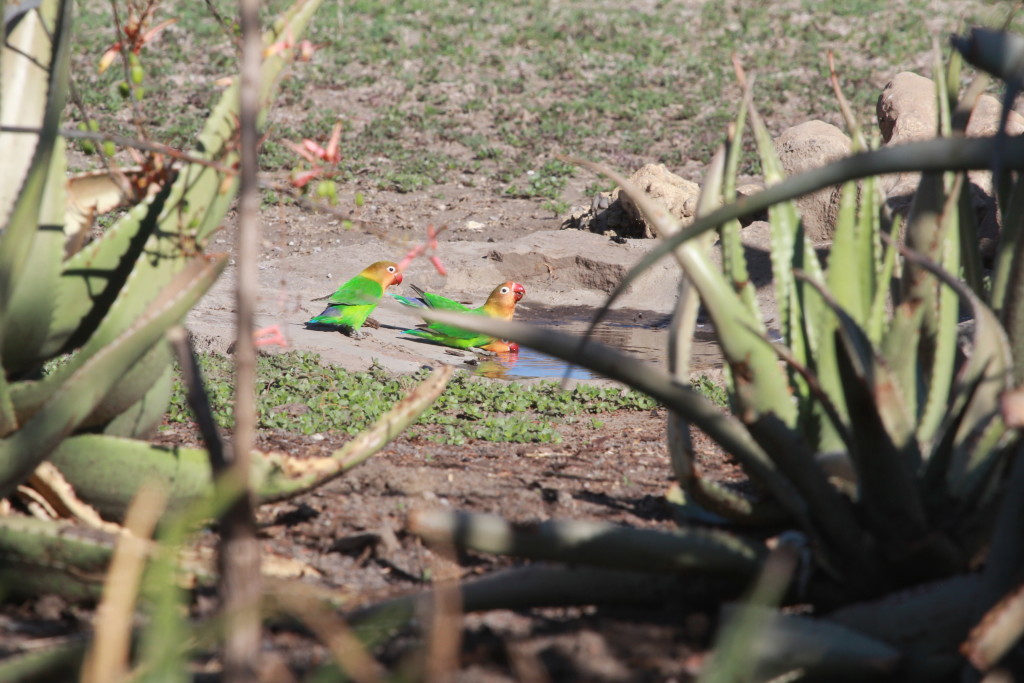 Another educational poster at the lodge.