People often ask me why I travel so far abroad to see wild birds, especially parrots when I have so many in the wonderful country I live in – Australia.  Actually this trip has been several years in the making and I had been working on itineraries but it always got pushed to one side because I had so many mileage-earning opportunities that enabled the exotic trips overseas.  I would normally never be able to afford such travel if I hadn't been able to churn a few credit cards and shift spending to maximize mileage earning.  I also got involved in some insanely lucrative promos such as US Airway's Grand Slam, Daily Getaways, various Facebook promos, survey taking and checking into hotels via Foursquare.  The last few years have been a golden era for those who were savvy enough to take advantage of it!  So with lots of miles on hand, we concentrated on overseas travel, even flying business class in some cases!
But the one thing I had to face is that my husband and I are not spring chickens and we are not getting any younger.  Traveling in the Aussie Outback involves huge distances and is very challenging.  I knew we couldn't put it off much longer, even though we only had to burn 10,000 AA miles for each one way sector on Qantas and I booked the Virgin Australia flight from Hobart to Brisbane during a 15% off sale.
During the last month, I drove over 8000 kilometers in cars rented from Hertz, Bargain Car Hire and Thrifty!  The parrots have been amazing, we saw 37 species just on this trip, though I have seen more Aussie parrot species in my life since some are also found in West Papua and some are found in my own back yard!  In the chart below, the boldface represents a species I have seen in my life, the grey shaded boxes represent parrots I saw on this trip within the last month.
Even though Parrots were the primary focus of the trip, I knew that these locations would also be home to other beautiful birds such as Fairy-wrens, Bowerbirds, Robins, Honey-eaters, and more!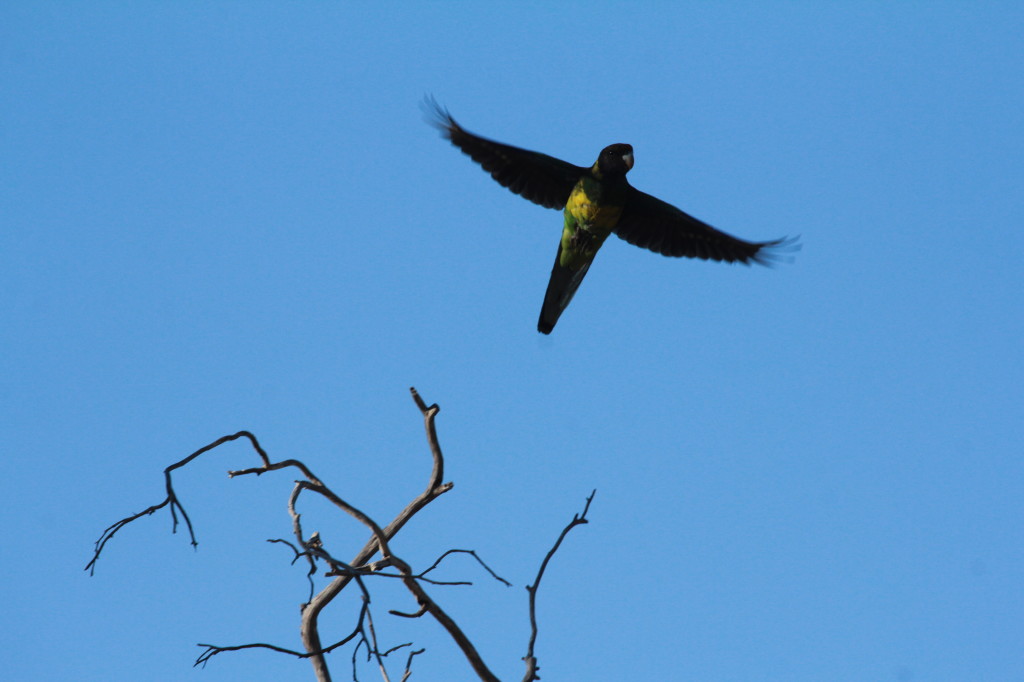 The good news is that Australia is logistically a very easy country to travel in.  It's safe, people speak English, credit cards are widely accepted and you can easily get your own rental car.  The AUD has gone down against the USD, GBP, EUR over the last few months so it costs less than it used to if you are coming from overseas.  Over the next few weeks, I will be showing you more of the birds we saw, where we stayed and how I organized the flights, accommodation and rental cars so that you too can have your own Aussie Outback adventure!