GETTING TO ATIU
A few days ago, I wrote about the beautiful Rimatara Lorikeet and that the easiest way to see them is to travel to Atiu in the Cook Islands.  I will save the "how to get to the Cook Islands on miles" for a separate post as there is a lot to cover just on Atiu.  You have to start from Rarotonga (RAR) and pay for a ticket on Air Raro as they don't have any frequent flyer alliances.  It's pretty much the same price year round though could go higher in peak travel periods.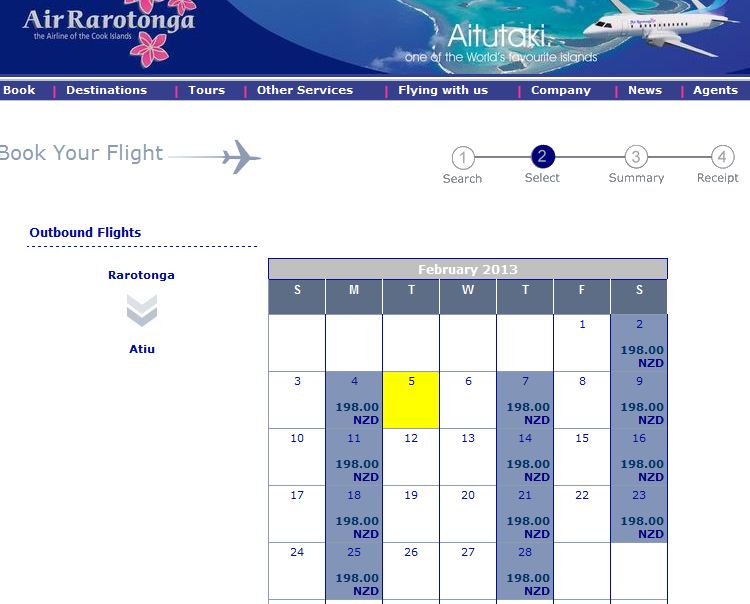 There are only 3 flights a week from RAR but there are also weekly direct flights from Aitutaki so you can do a two island trip without having to return to Raro in between.

There is an excellent tourist information website about Atiu so I will link it here but would like to point out the following excerpt which is of great interest to eco-travelers.
The makatea is clad with jungle and riddled with caves. The dark of one cave, called Anataketake, is the home of the indigenous bird called the Kopeka. An excursion to this cave is conducted frequently and provides a real experience to nature lovers and bush walkers. There are many other caves and in fact you could spend a week exploring underground caves and find even more caves to explore. The raised central plateau is where we all live. It is cooler and breezier. Outside the central populated plateau are many nature walks through the lush tropical jungle. Being the land of the birds we also specialise in guided bird tours where Birdman George explains the fauna and flora on Atiu as well as Atiu's part in the recovery programme for a back from the brink Rarotongan bird called the Kakerori and for the colourful and endangered Rimatara lorikeet called the kura.
BEST BIRDING GUIDE
There are a handful of small family run guest houses on Atiu but the one I prefer as a birder is Atiu Villas.  The owner, Roger Malcolm and his wife Kura are very involved in the conservation project of the Rimatara Lorikeets and the birds can often be found on the lodge's premises or in the banana plantation down the road.  Roger can also book a tour with the island's top birding guide Birdman George.  Here is an interview I did with him a few years ago.
George is actively involved with monitoring the habits and breeding results of the Lorikeets so he always knows where they can be found, where their nests are and if there are any juveniles around.  George has a regular full day tour he does which also takes in the Kopeka Cave and some island sights which is a great introduction to the island and it's native flora and fauna.  He is also happy to tailor a tour if you want to concentrate on the lorikeets.  The first time we visited Atiu, we did the full day tour, the second time, we had him concentrate on the lorikeets and we got to see quite a few, including some very cute youngters!   George doesn't have a website or email but you can book him via Roger at Atiu Villas.
BEST LODGING FOR BIRDERS
Atiu Villas is a really charming lodge, well situated in lush tropical gardens and is the only accommodation in Atiu that has a swimming pool.  Kura is a fantastic cook and makes delicious evening meals that you must book in advance.  They have a special where by booking on-line you could qualify for either our early booking more than 12 weeks out) or late booking (within 7 days of arrival) discount. This can save you 15% or 40% of the cost of accommodation.
But don't just take my word for it, Atiu Villas gets rave reviews from everyone on Trip Advisor!