After such an amazing trip to Ghana, of course I wanted to buy some souvenirs!  We visited the Arts & Craft Market in Accra for some serious shopping!  The vendors here are very pushy and you do have to bargain pretty hard.  We came away with 2 paintings – Bee-eaters & Kingfishers, a kaftan for me and a t-shirt and baseball cap for my husband.
Take a look and see what YOU would buy here!
My poor husband struggles to keep up and balance the backpacks and shopping!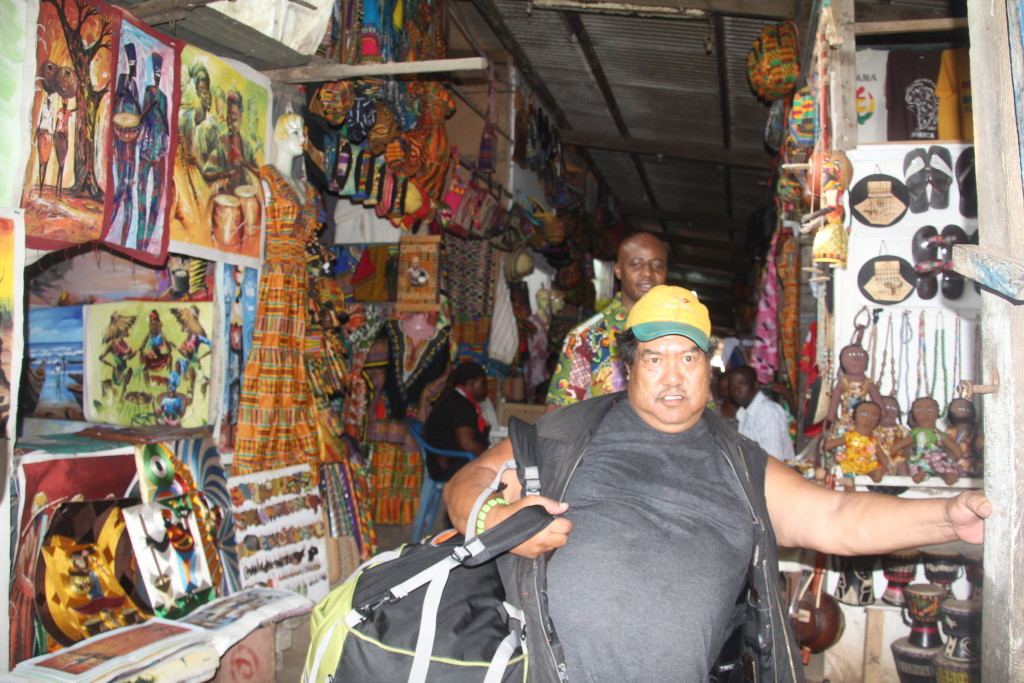 He decided against a hair cut.
Even after exiting the market, they still chase after you!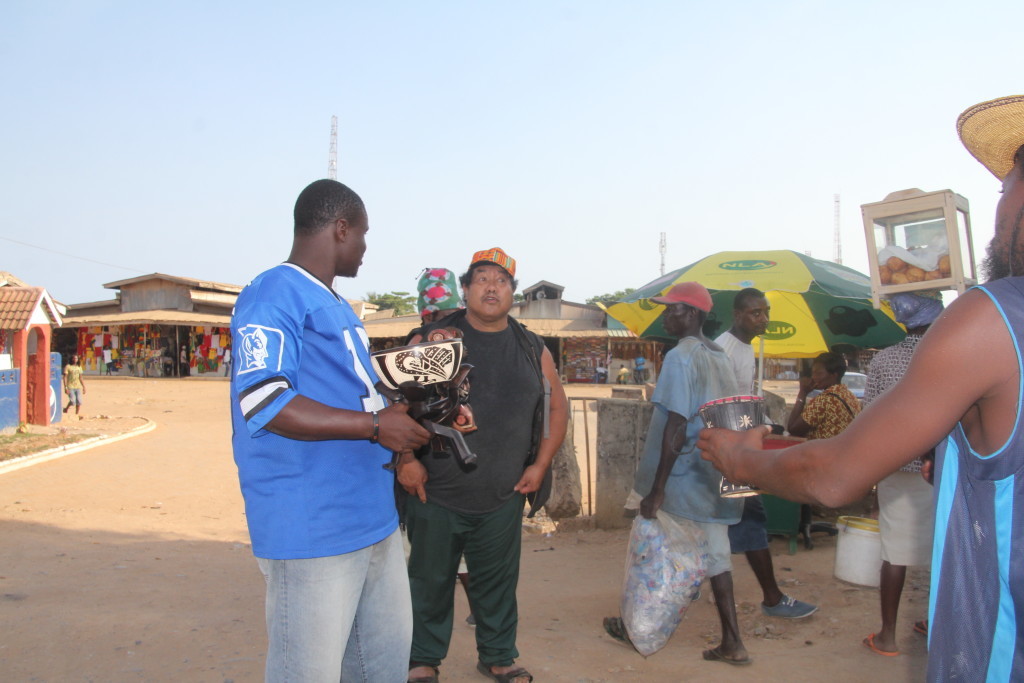 Furniture can be purchased on several street corners in Accra.