Since we made our home base in Accra at the Accra Airport Holiday Inn, it was easiest to use the car hire service in the lobby.  In Ghana, most car hires include the driver.  I don't remember offhand the exact prices but since we only needed the car for the morning, we negotiated a 6 hour rate and had to have the car back by noon.  I also agreed to pay the petrol as we wouldn't be using too much just to get to Shai Hills and back.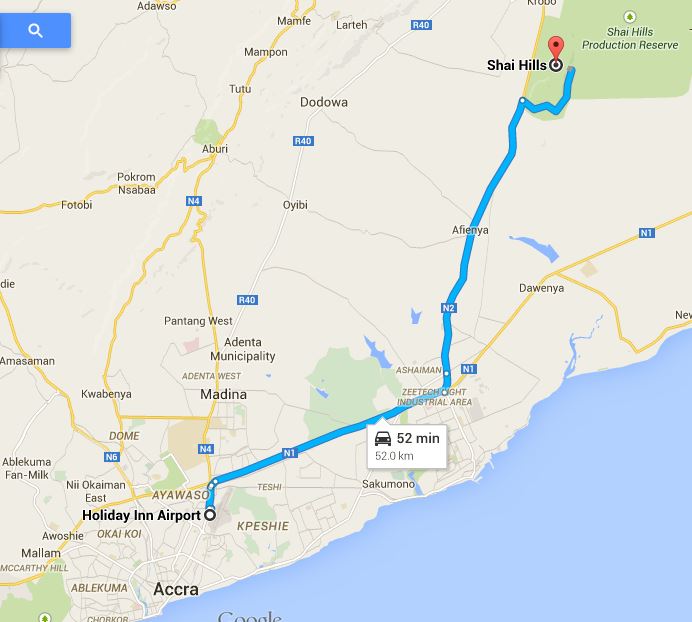 We started out early and by the time we got to Shai Hills we were treated to a beautiful sunrise over the rock formations.
Once again they had a rate for "bird watching" that was double the cost of general entry with no apparent extra service provided.  Since they only took cash, no credit cards and we only had a fixed amount until the next day when we were leaving, we could only afford 2 hours.  I paid the normal fee for us both while talking about baboons and wildlife.  We took one of their guides who turned out to be good a bird spotting and paid for 2 hours since I figured by 9am the birds would be resting.  I really hate the way they charge by the hour.  Once you are in the park, why not just let people stay as long as they want?  This is the first time I have seen this (meaning Ghana in general as Kakum also had it) and I think it's ridiculous!  To be honest, if they had credit card facilities I wouldn't have cared so much about the cost but being our last day, we were just low on cash and also had to pay for the car and petrol.
There is a small display as you enter, then the first birds we saw were these ostriches.
There weren't a whole lot of birds around.  I had one mission – to find and hopefully photograph Senegal Parrots.  But that didn't mean I wasn't going to look for as many birds as possible!  This little guy was sunning himself on a rock.
African Grey Hornbill
After driving around and spotting mostly LBJs (little brown jobs) and pigeons, I finally got my Senegal Parrots!  They were flying swiftly overhead as parrots tend to do but because it was open terrain, not thick forest I had time to grab a few shots.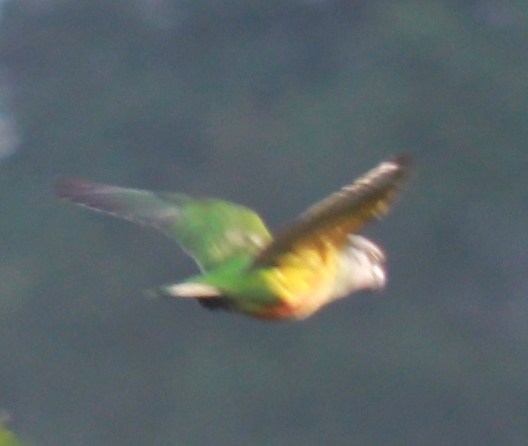 White-bellied EgyptAir bird!
We also saw lots of Baboons, more Hornbills and more LBJs.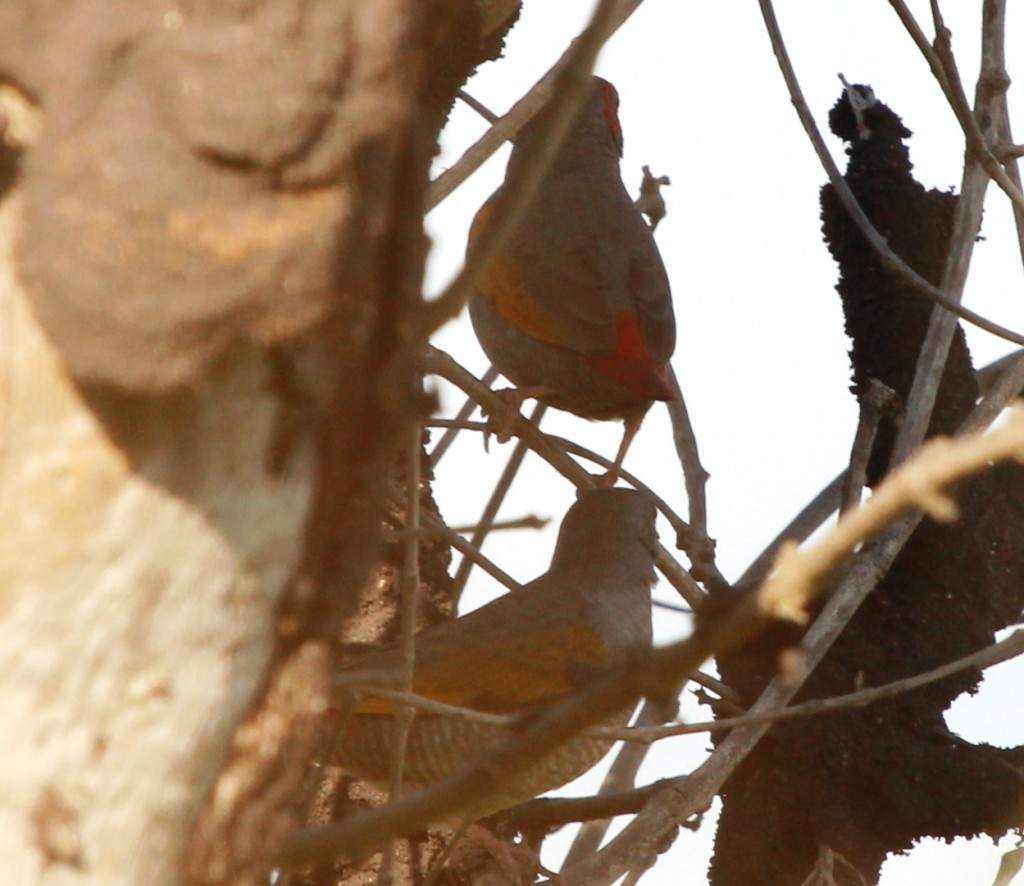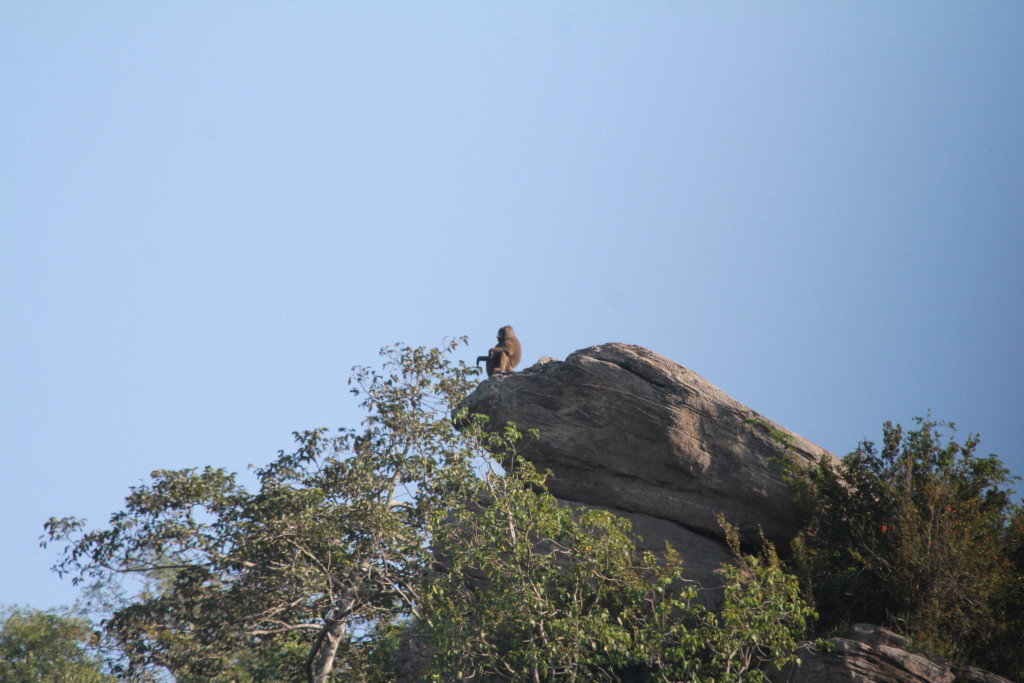 Fruit & veggie stall just outside the park.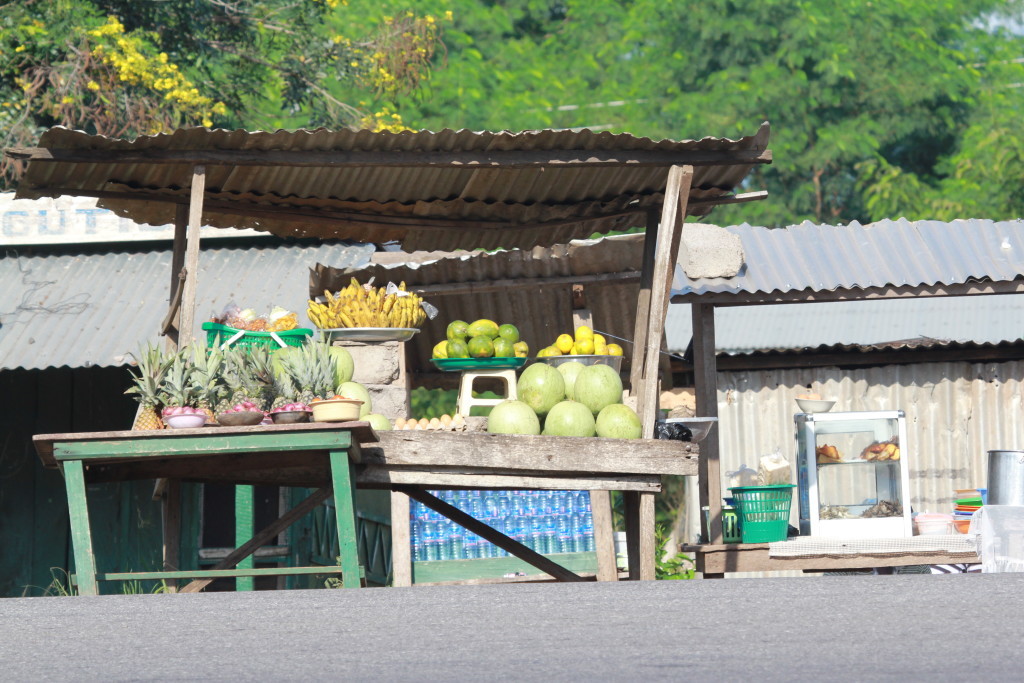 Hitchhikers?