After leaving Kakum for the journey back to Accra, we had to get a tro-tro back to Cape Coast.  We didn't have much time as I wanted to have enough time to shop in Accra before going back to the hotel so we just hired a taxi to drive us around.  Here's a pictorial of some of Cape Coast's sights.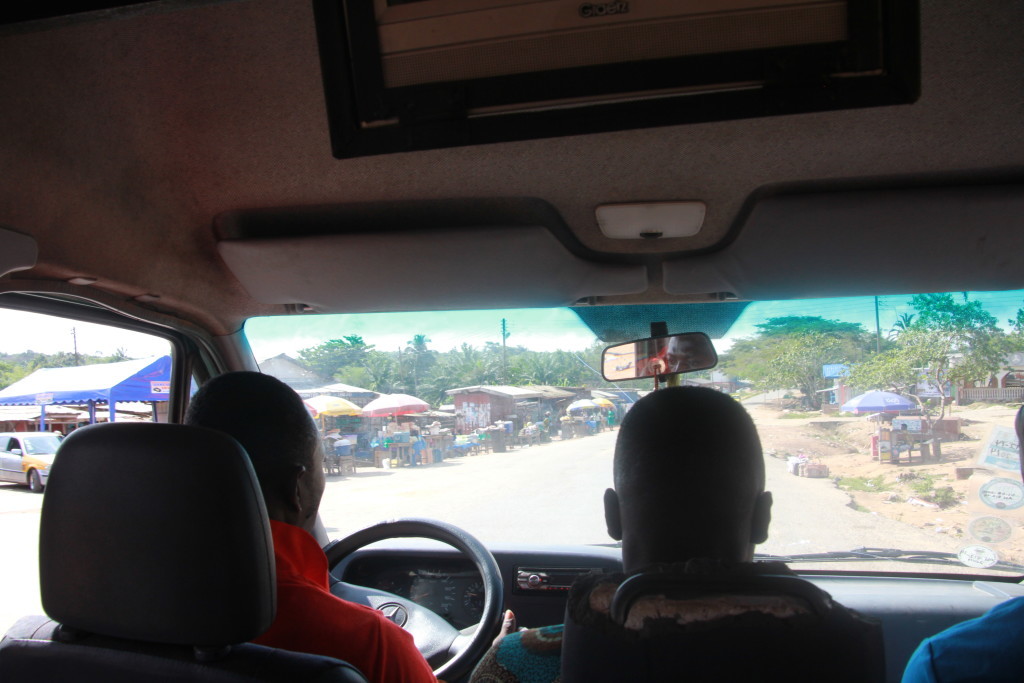 Some villages enroute
Hans Botel is another lodge people use for Kakum visits but it's further away.
Main shopping street in Cape Coast
Cape Coast Castle, unfortunately no time to go inside and we didn't have anywhere to leave our bags.
Churches and forts
Bus back to Accra drops you back at the Kaneshie Market from where we got a taxi to the craft market.