The Western Bowerbird (Chlamydera guttata) is a species of bird in the Bowerbird family. The species is a common endemic of Australia. It has a disjunct distribution, occurring in Central Australia and the Pilbara region of Western Australia.
Male Bowerbird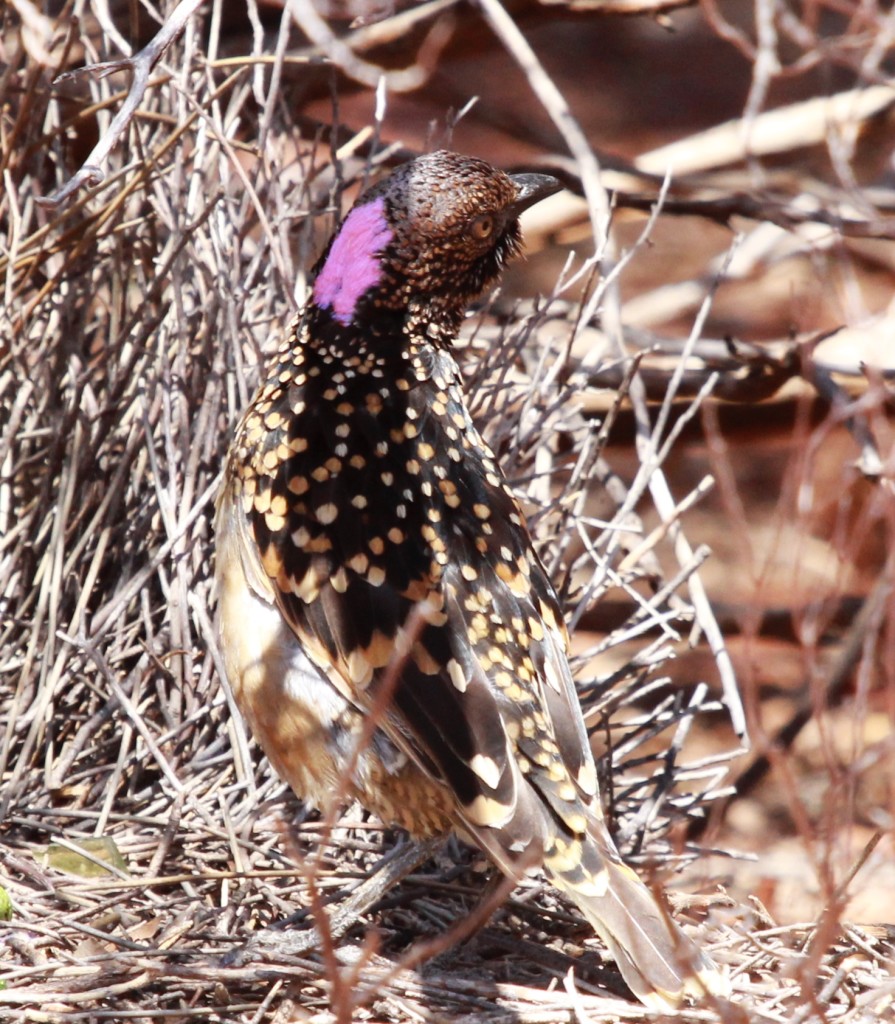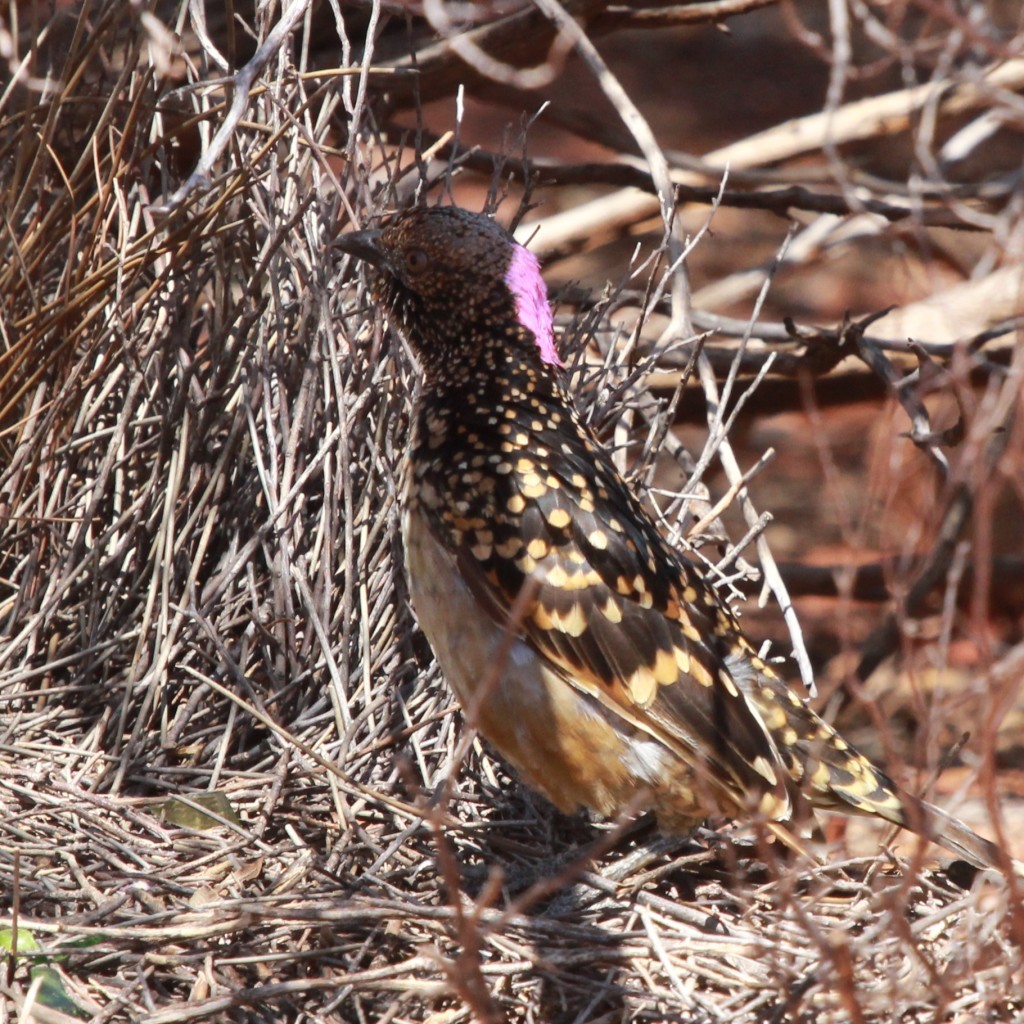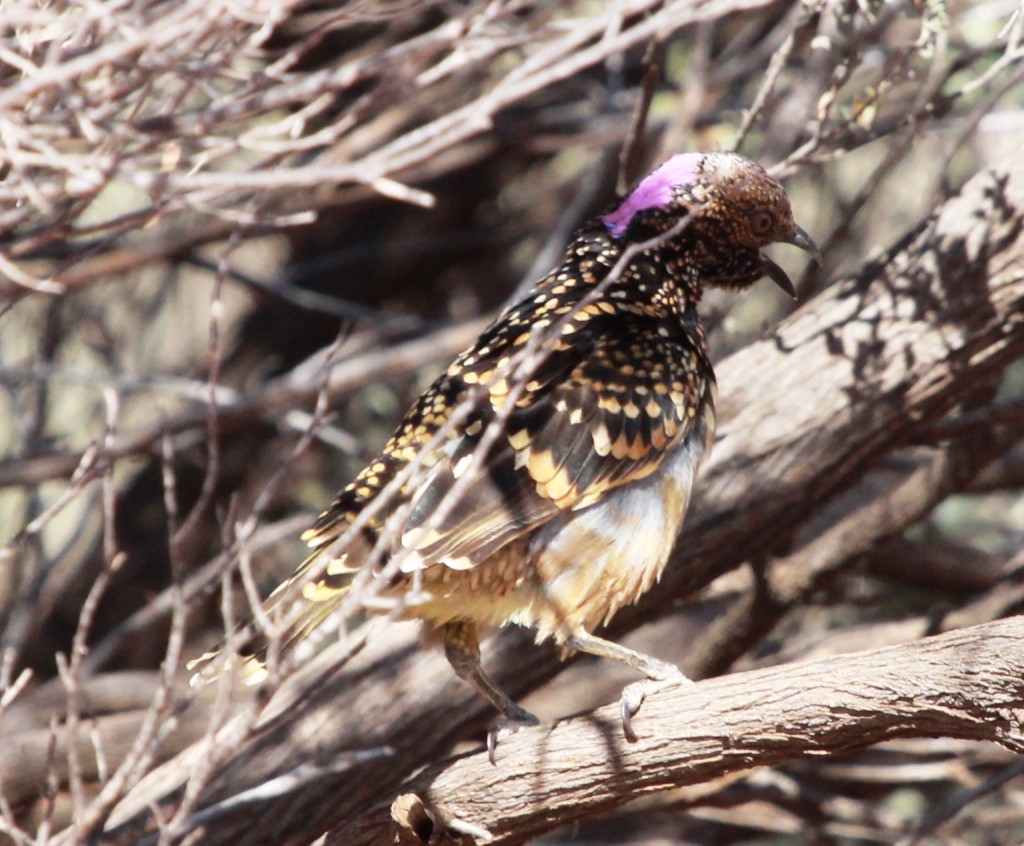 Female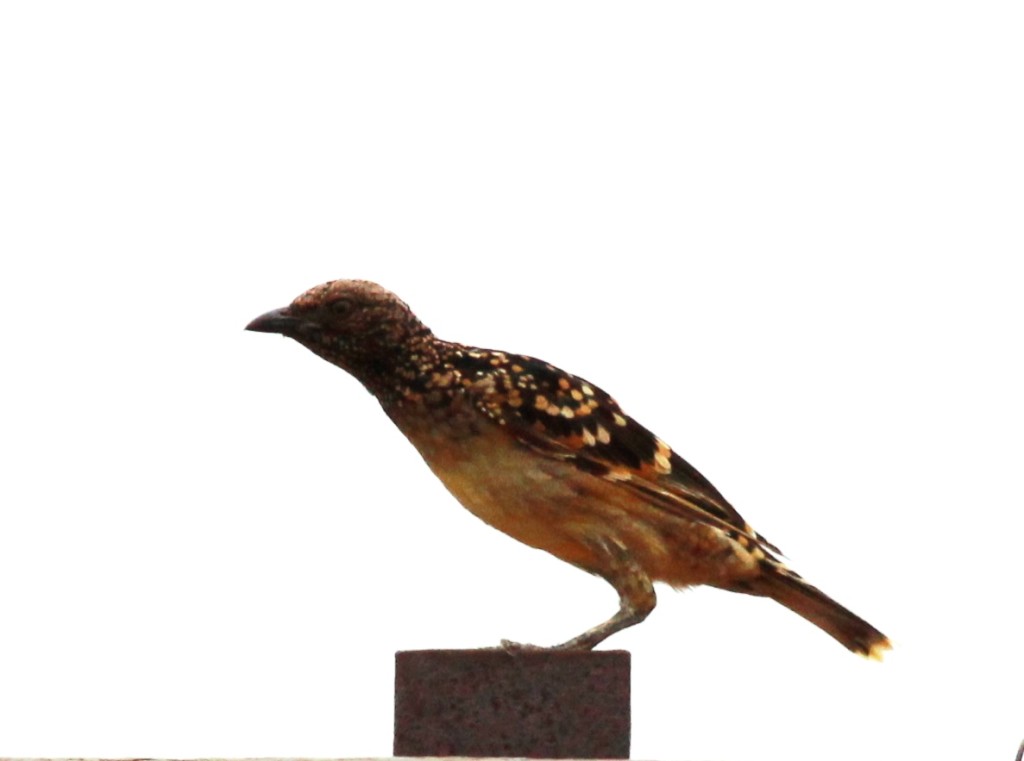 This bowerbird is endemic to Central Australia and mid-central inland and semi-arid Western Australia.  They can be easily seen at Nallan Station near Cue in Western Australia.  See black dot on map below.
LEARN MORE ABOUT WESTERN BOWERBIRDS
VIDEO
Nice footage of Bowerbird dancing and calling for a mate.