Many visitors to Tanzania bypass Tarangire National Park in favour of the more dramatic Ngorongoro Crater and the iconic Serengeti.  But for the birder, Tarangire is a must!  Since there are so many photos, this part will take us up to lunch time, the 2nd part will cover the afternoon and early evening.  I have identified what I can, still missing a few so will get back to them – or help me out in the comments!
This is the entrance gate nearest to Whistling Thorn Camp.
Mind the rules!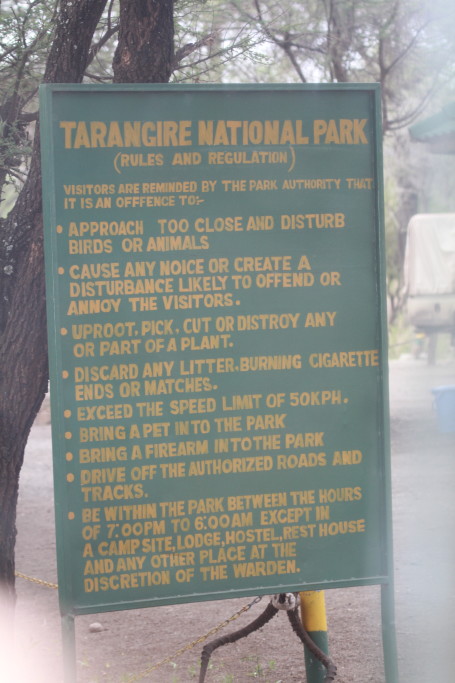 Fees are paid on a 24 hour basis so you want to spend the full day in the park to maximize your wildlife sightings.  If you are staying at a lodge inside the park, you will pay the fee for each 24 hour period you are there.  These fees were valid from July 2013 – June 2015.  Keep an eye on the website to see the new prices taking effect after July 2015.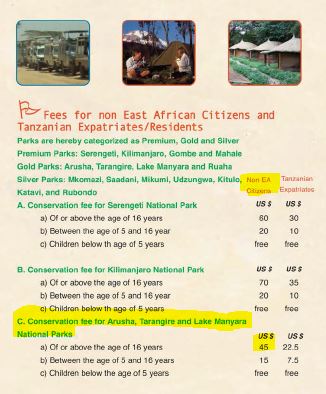 Amazing baobab trees are everywhere!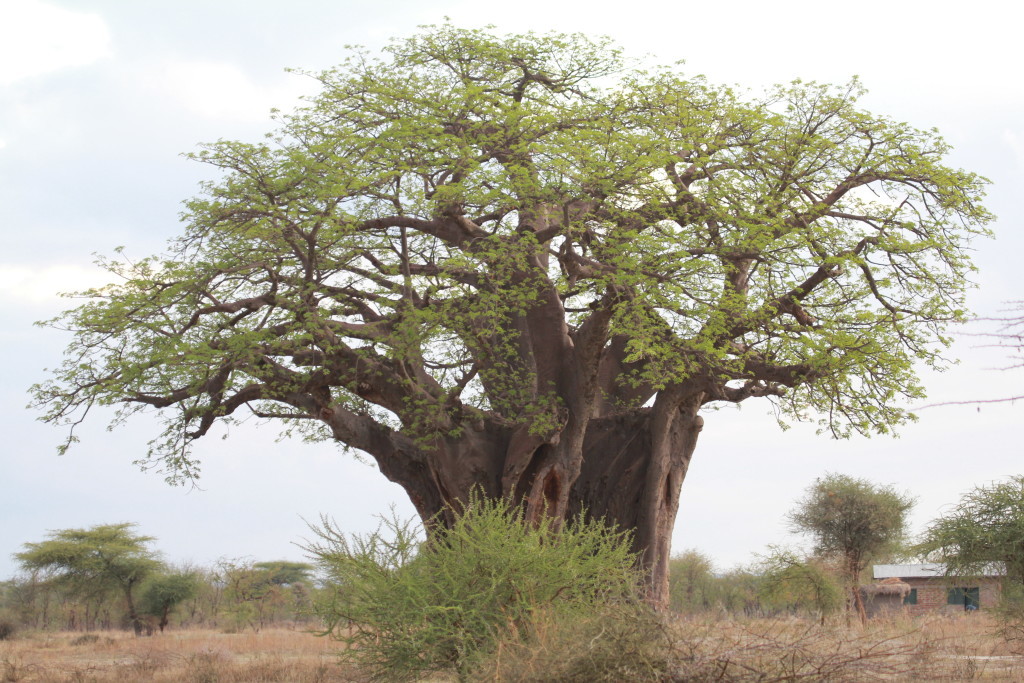 Some delicate little Cordon-bleu Waxbills
Yellow-collared Lovebirds foraging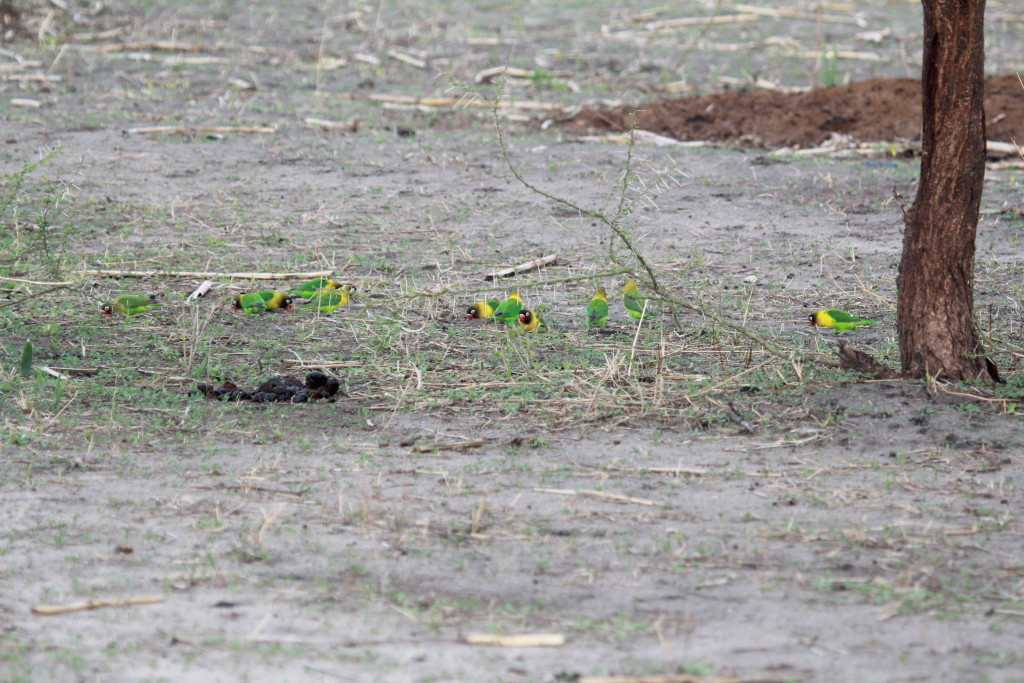 Curious vervet monkey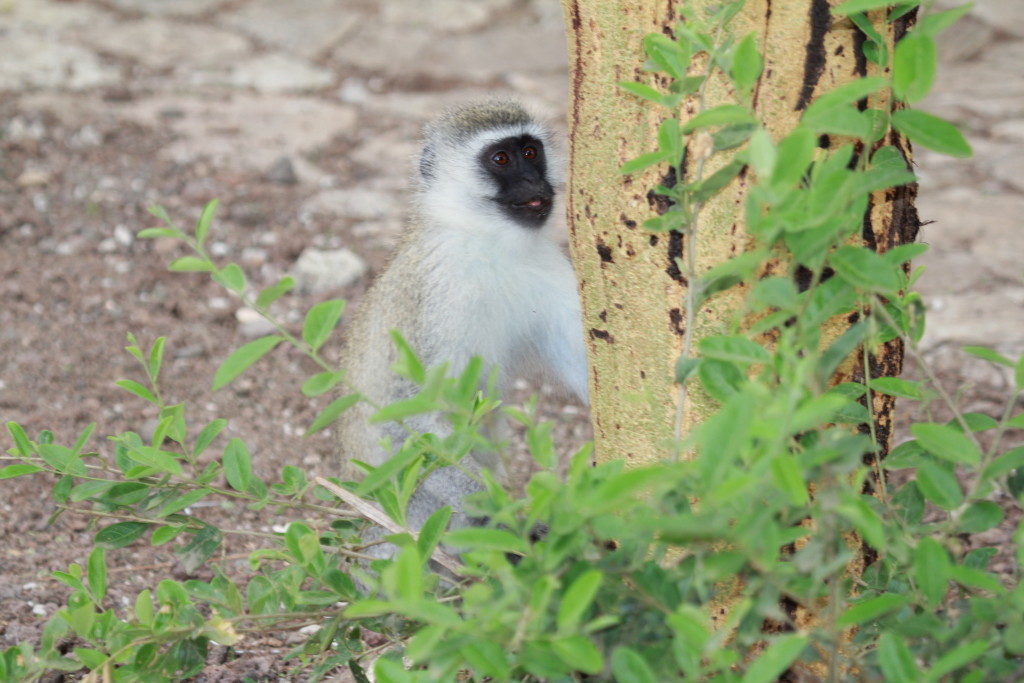 Francolins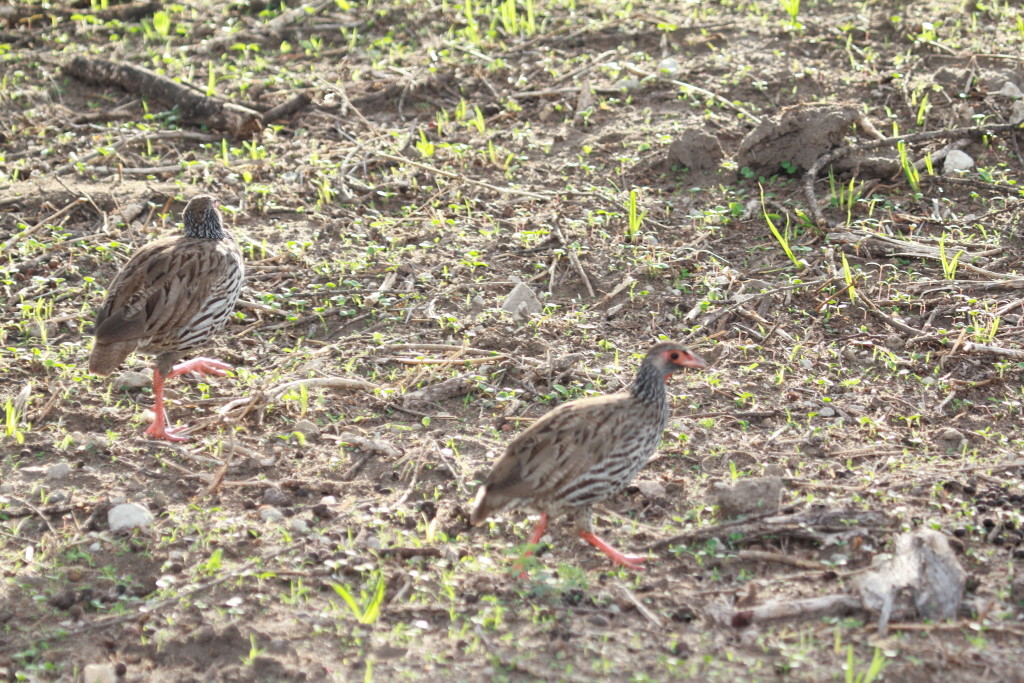 Drongo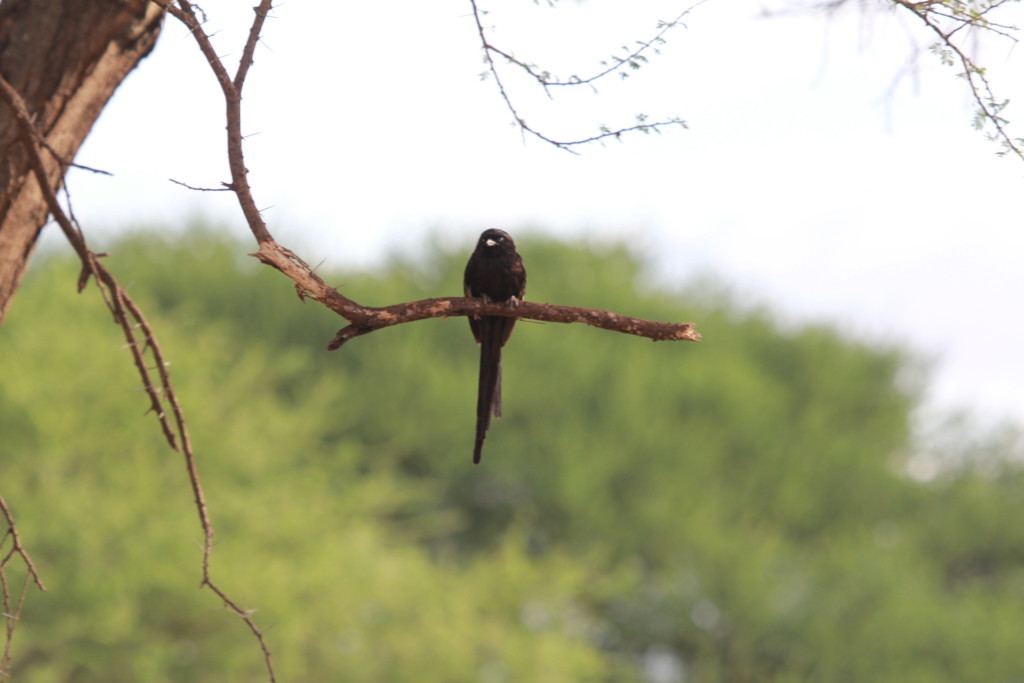 Dik dik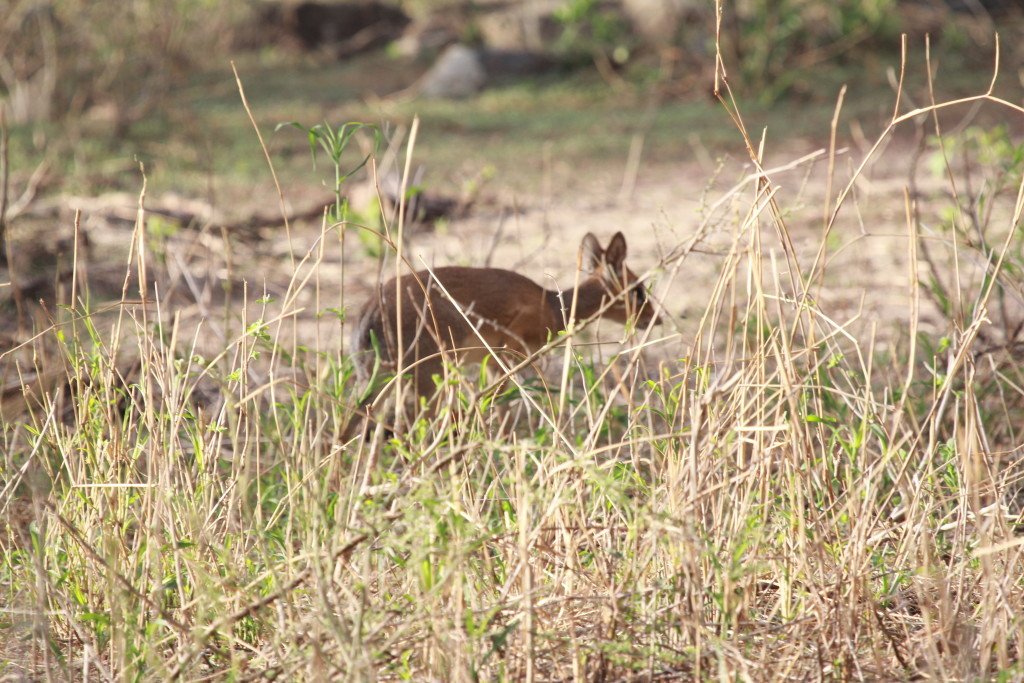 Waterbuck – these guys crack me up as they look like they sat on a freshly painted toilet!
Weaverbird
Mixed flocks foraging – plenty to go around
A pair of African Orange-bellied Parrots aka Red-bellied Parrots
This is where we saw them
Tanzanian Hornbill
White-headed Buffalo-weaver
Blue-cheeked Bee-eater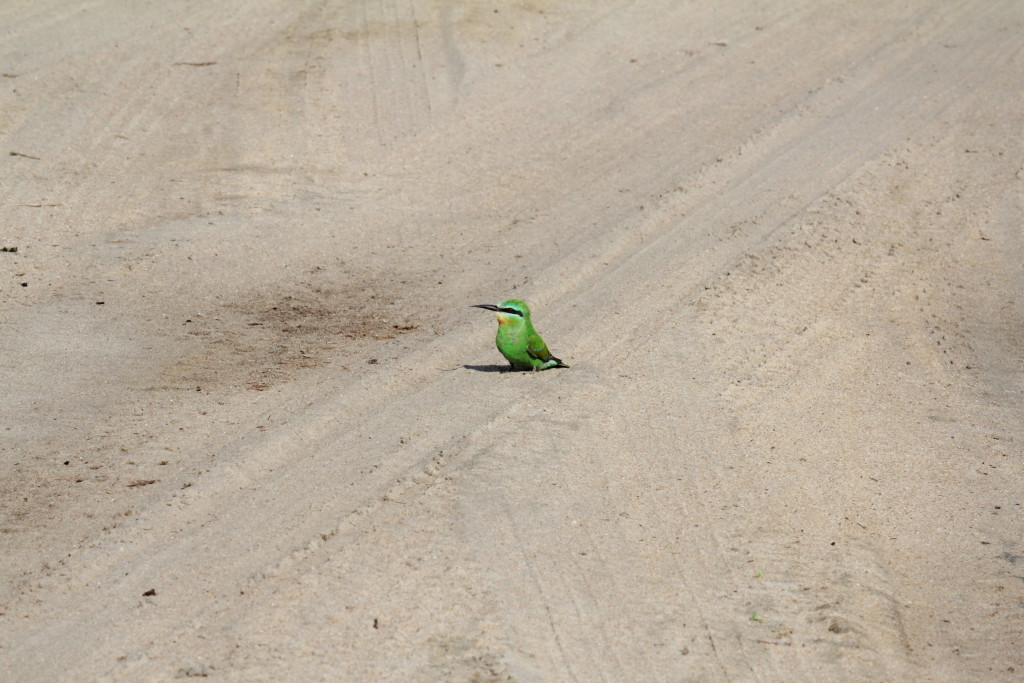 Lilac-breasted Roller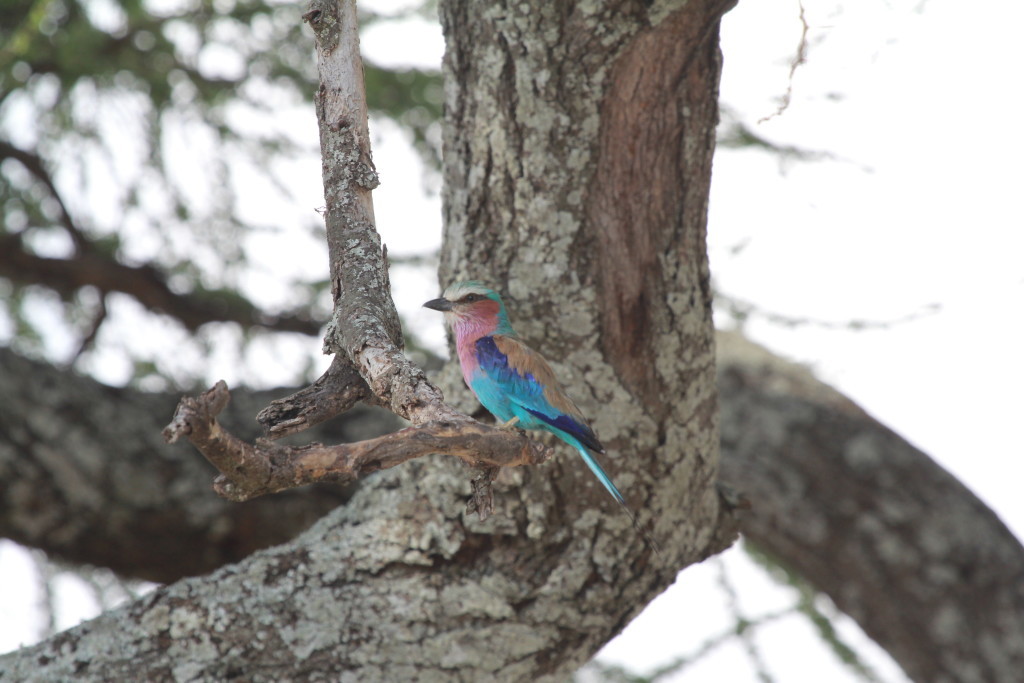 Vervet monkey family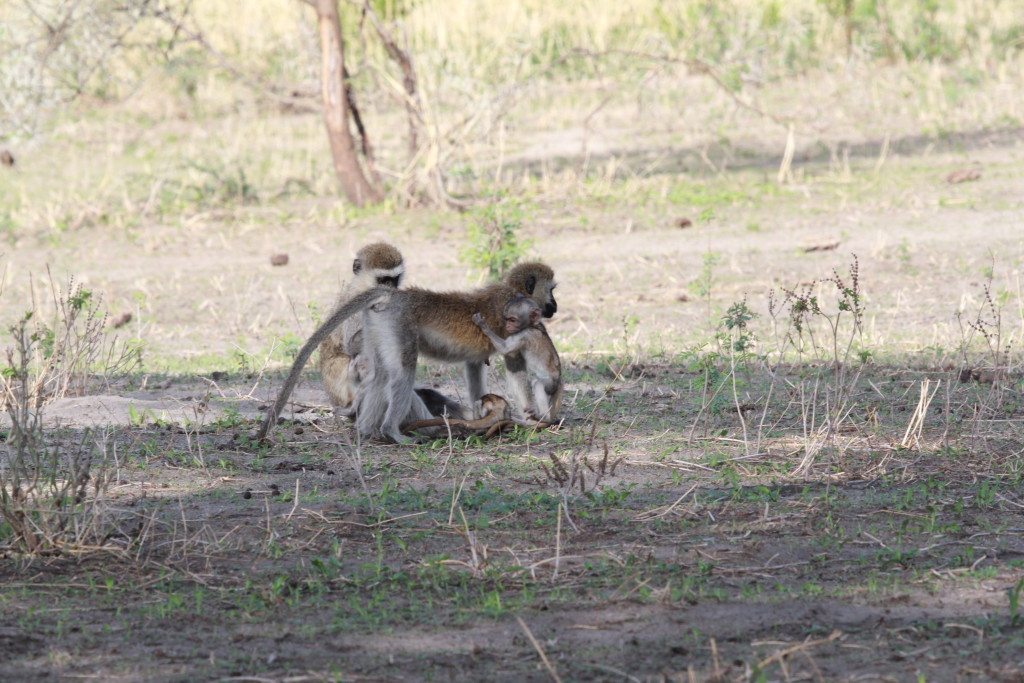 Picnic ground where we had breakfast
More Red-bellied Parrots
Dik dik
Poachers tree – they used to hide in here and capture wildlife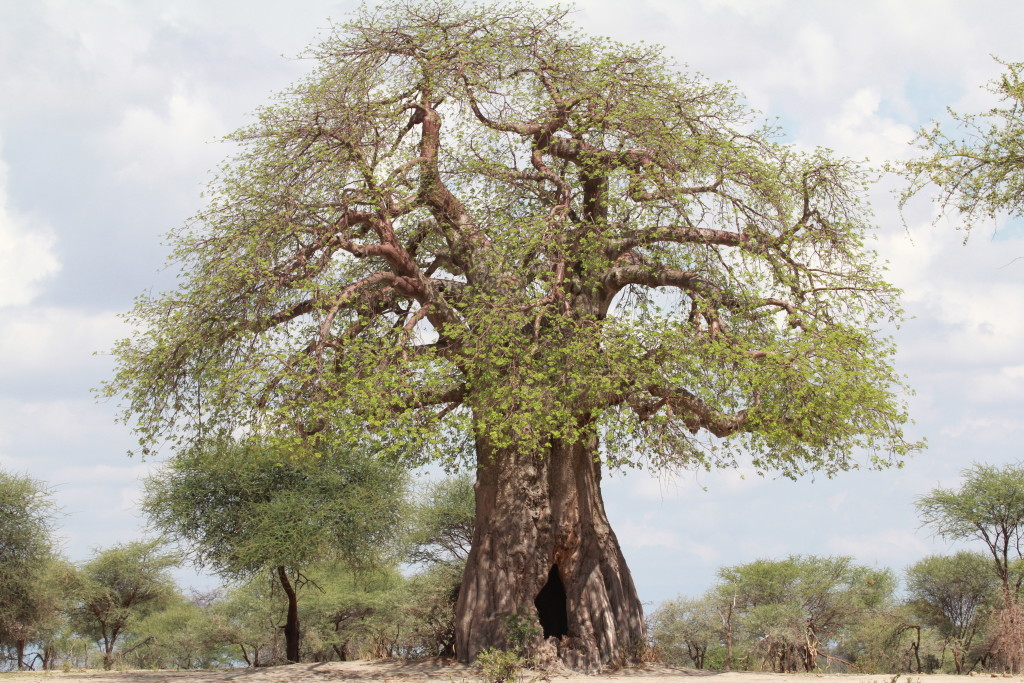 Ostriches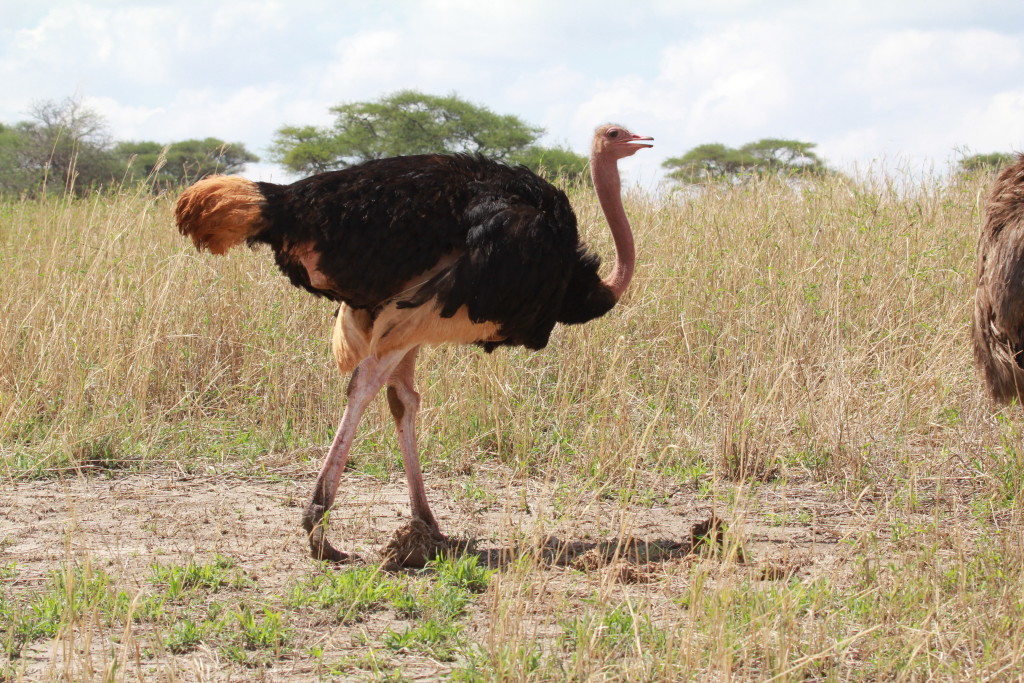 Little Bee-eaters
Black backed Jackal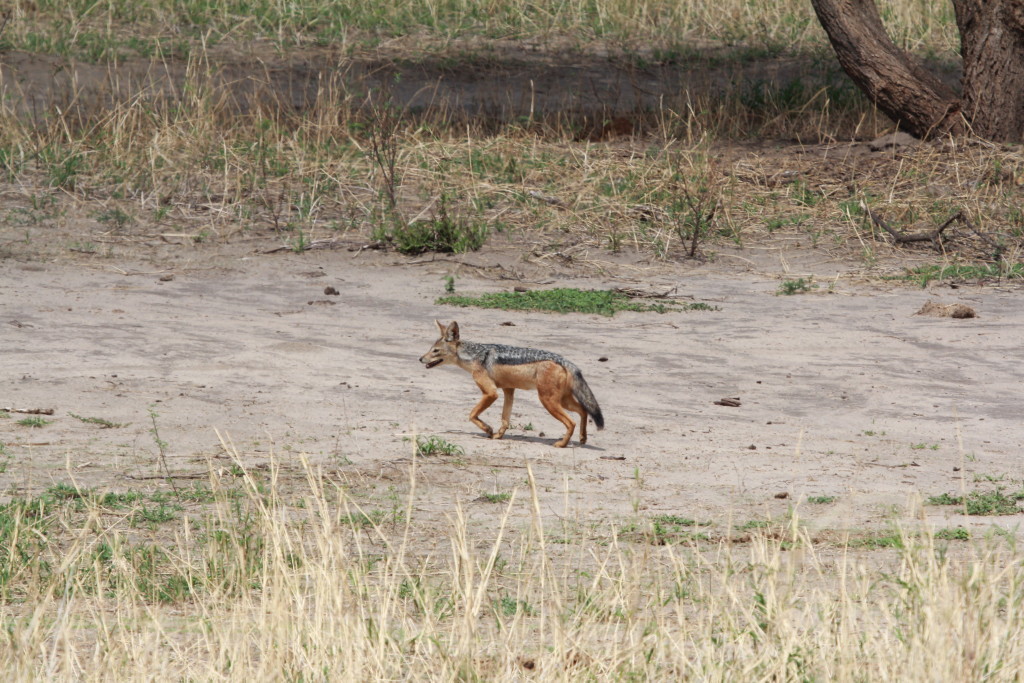 Egyptian Goose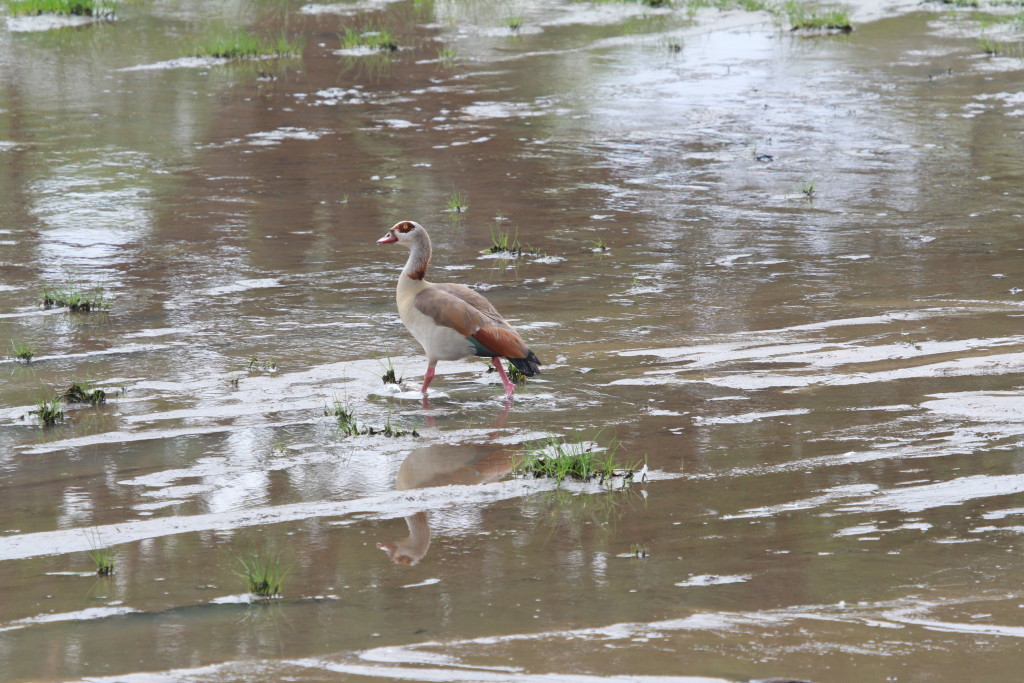 Marabou Stork
White-headed Buffalo-weaver
Waterbuck
Little Bee-eater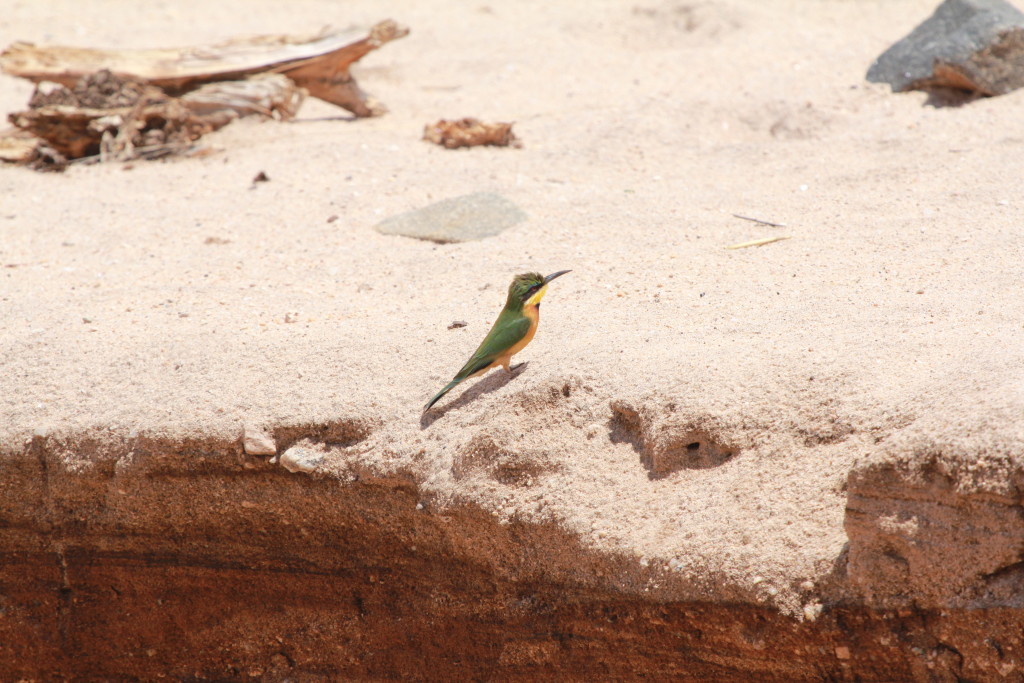 Elephants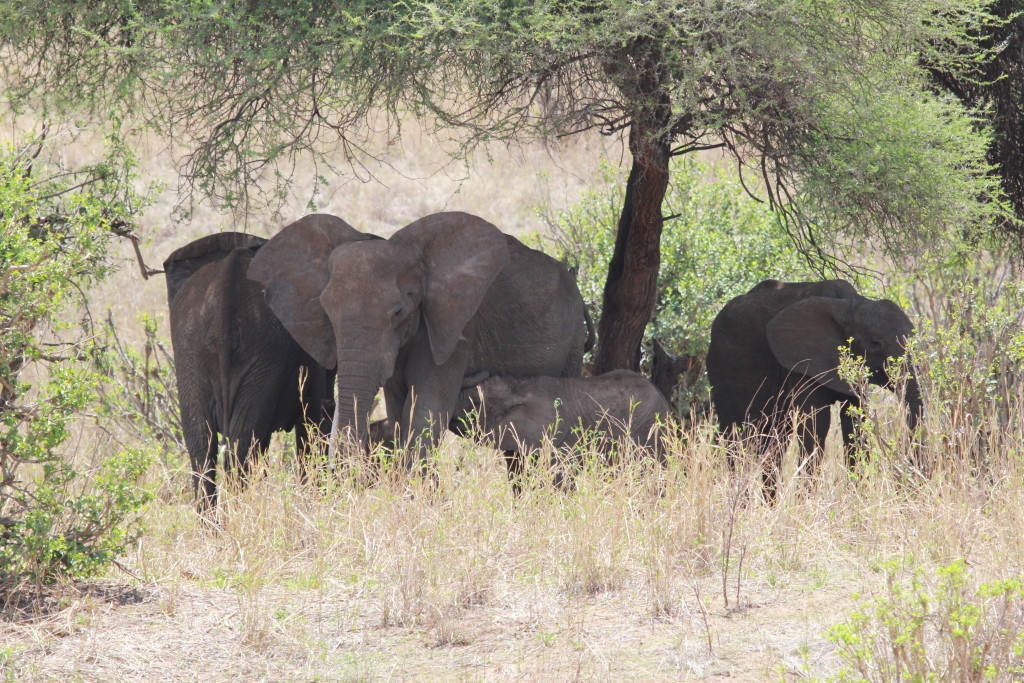 Baboons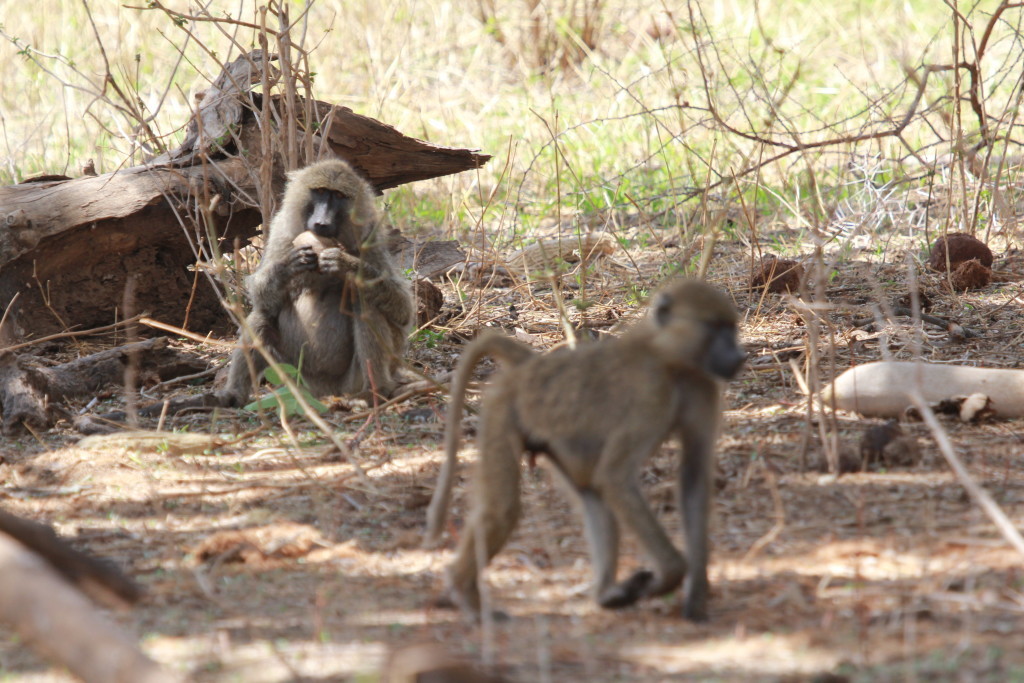 Lilac-breasted Rollers
Banded Mongoose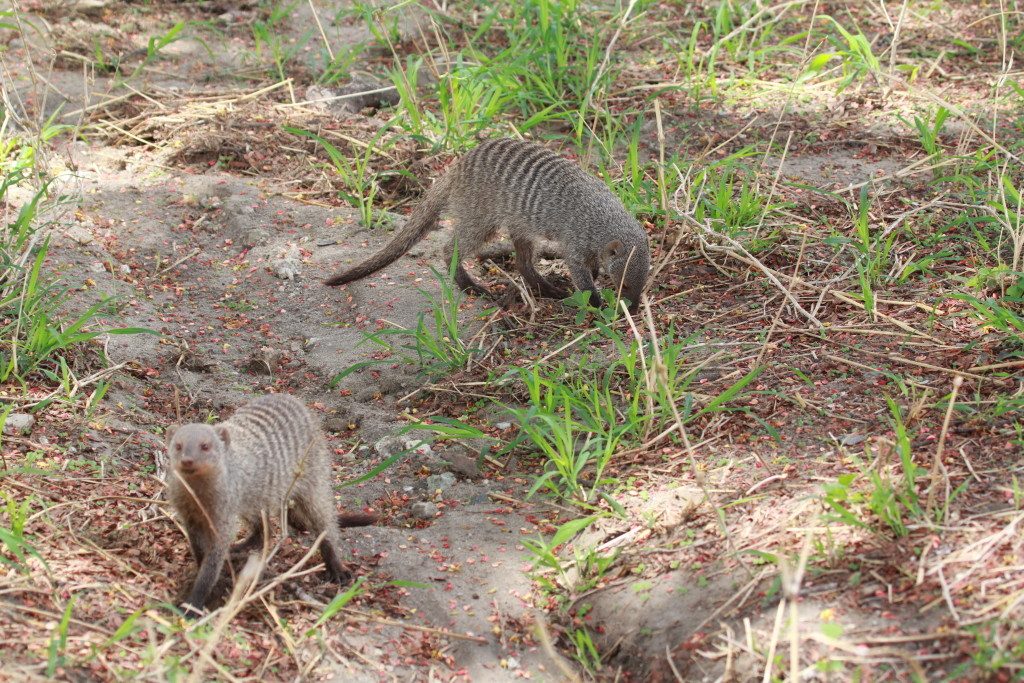 No shortage of monkeys trying to rob the tourists at the lunch stop – Matete Picnic Spot!
Skilled thieves
During lunch one of the other drivers told our driver where to find these lions.  It's nice how they all share information like that!