While Whistling Thorn Camp is not located inside the Tarangire National Park in Tanzania, it is within 5km from the border and in the Kwakuchinja Wildlife Corridor area.  Birds are all over the camp and wild animals have been known to walk through as well.  When you walk back to your tent after dinner, you will have a Masai guard to ensure your safety.  It's all here – bush, birds and nice people to run it!  If I could make one criticism, I do think it is overpriced for the product, which seems to be supported by the fact that there was only one other couple there the first day and we were the only tourists there the 2nd day.  Lowering the price would bring more people in and more potential revenue for the village.
You can book Whistling Thorn Camp through their website.  They take credit cards by email, since I am very cautious I split the number over several emails.
This is the dirt road turnoff that leads to the camp.  It isn't well marked so make sure your driver has obtained the directions before heading out.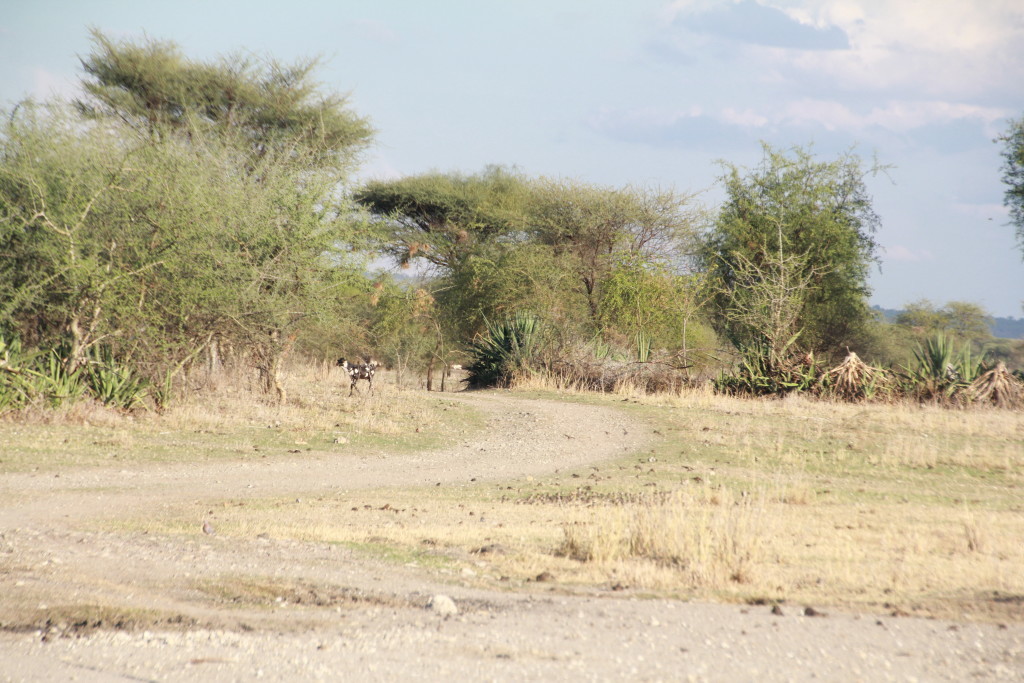 This was our tent, you can see another tent to the right.  They have the thatched roofs overhead to protect from the rain.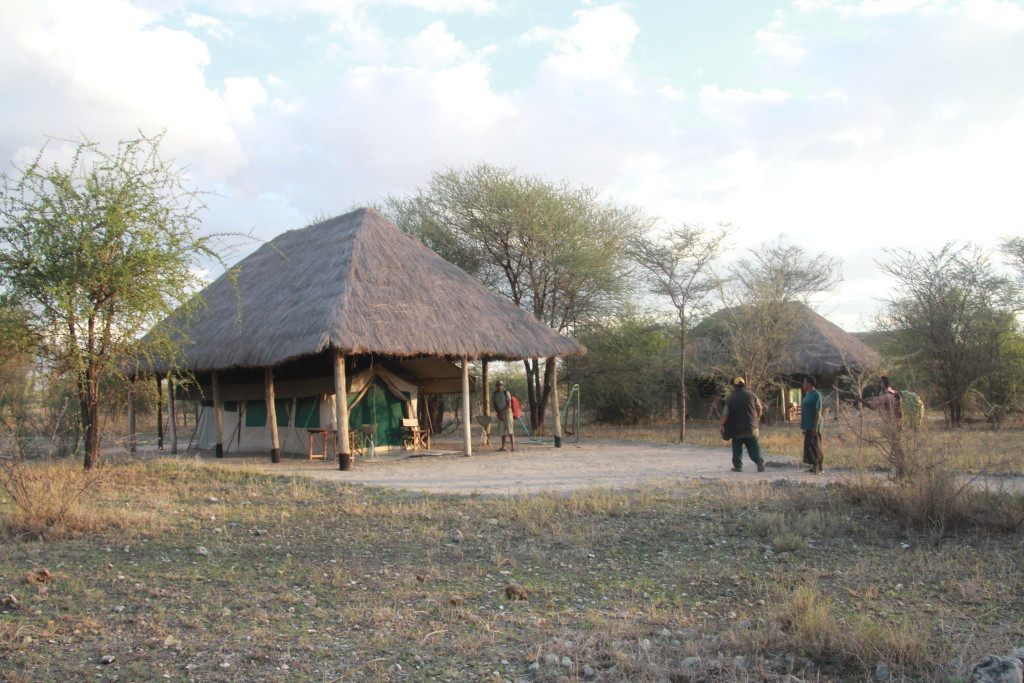 You can sit here and watch birds!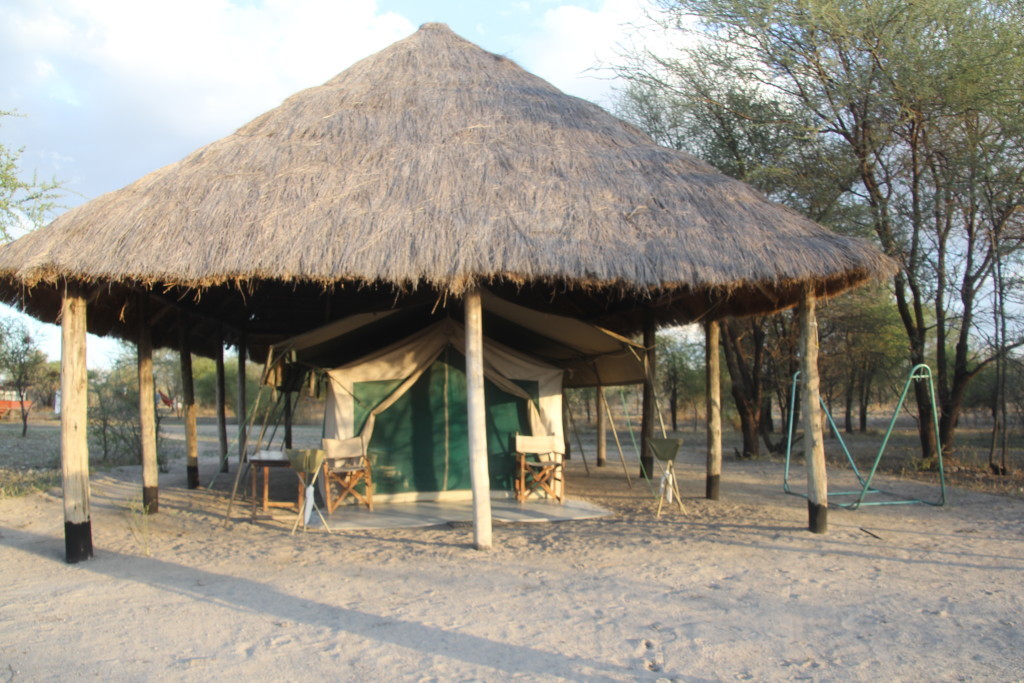 This is the first place where we had both a welcoming committee in the form of adorable Yellow-collared Lovebirds ………………
………….. and a Go Away committee!  Notice how much darker this Go Away bird is than the South African one.
The tents are fitted with 2 single beds.  The rear zipper leads to the bathroom.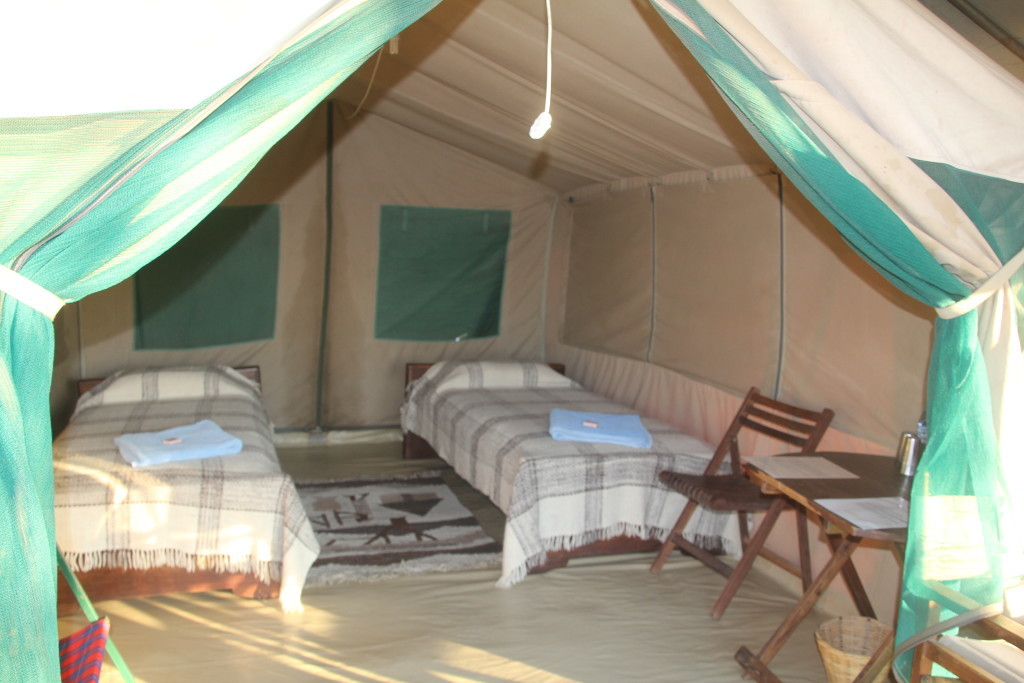 Water for the bathroom is stored in a tank and refilled as needed by the staff.  The shower was warm enough from the heat of the sun and most people shower right after returning from their afternoon safari while the water is still warm.
Sunset at camp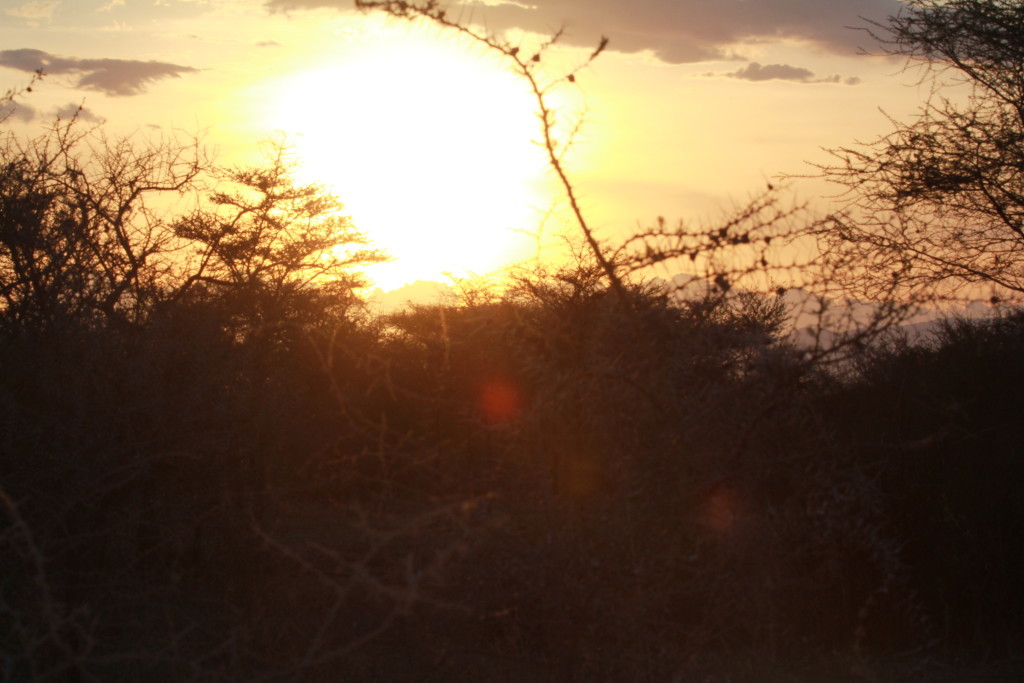 Dinner is served in the reception tent and they do bring plenty of food around!  You won't g hungry here!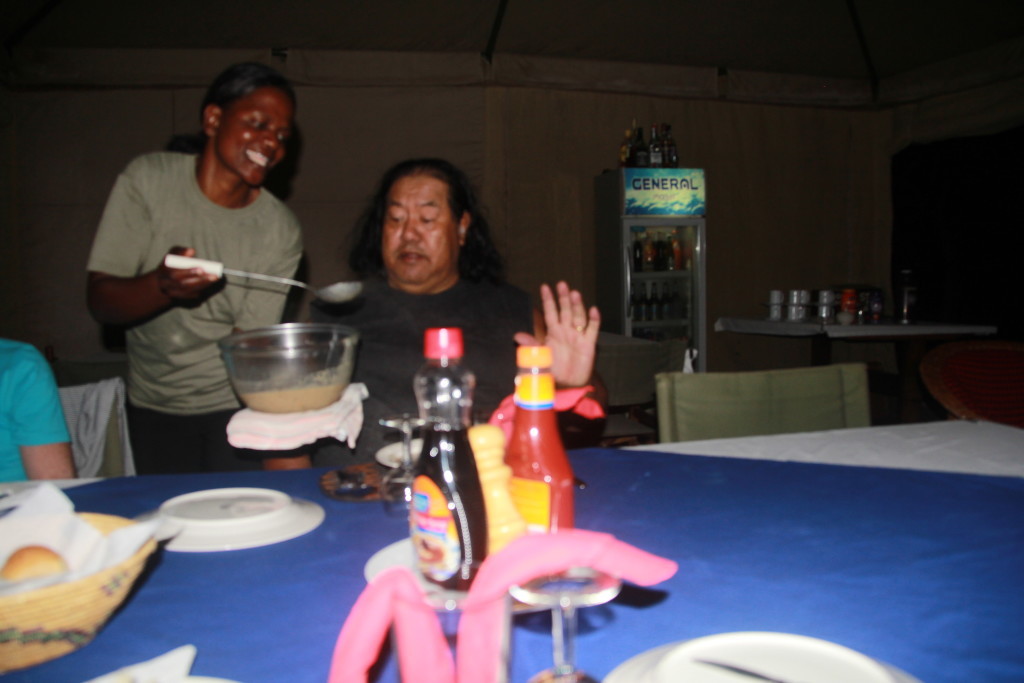 Waking before sunrise to see birds.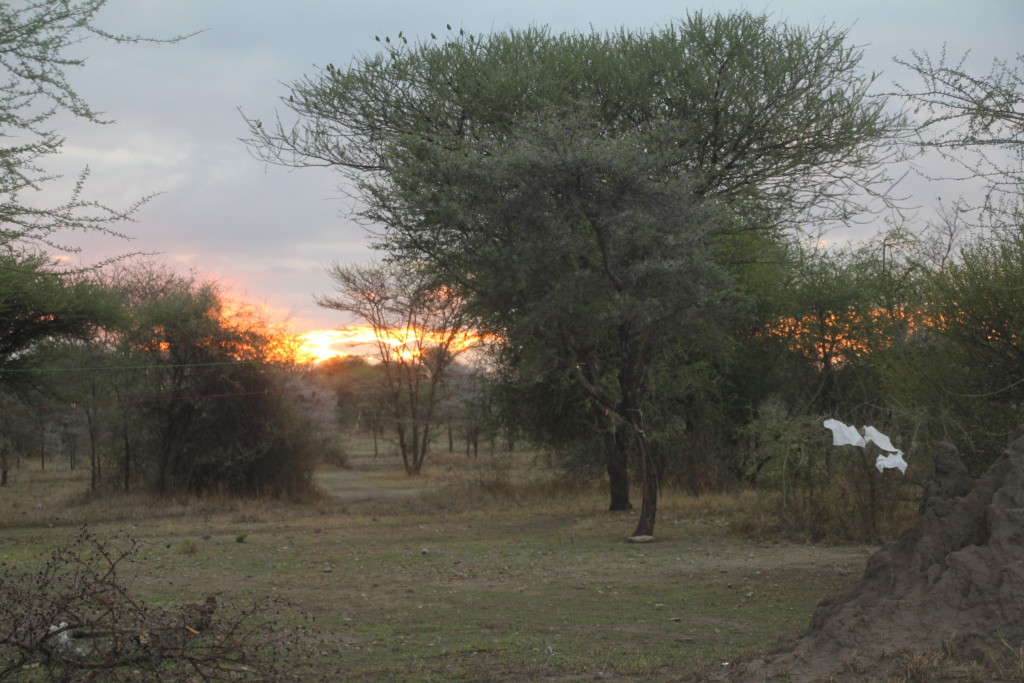 Coffee, tea and fruit are available, they put cereal, bread and other breakfast items out before you leave on your morning safari.  They will pack a lunch for you to take with you.
Overall view of the reception/dining tent.  There are electric plugs in the back to charge cameras, no wifi!  Cool drinks are in the fridge and are cool enough if the generator has been on.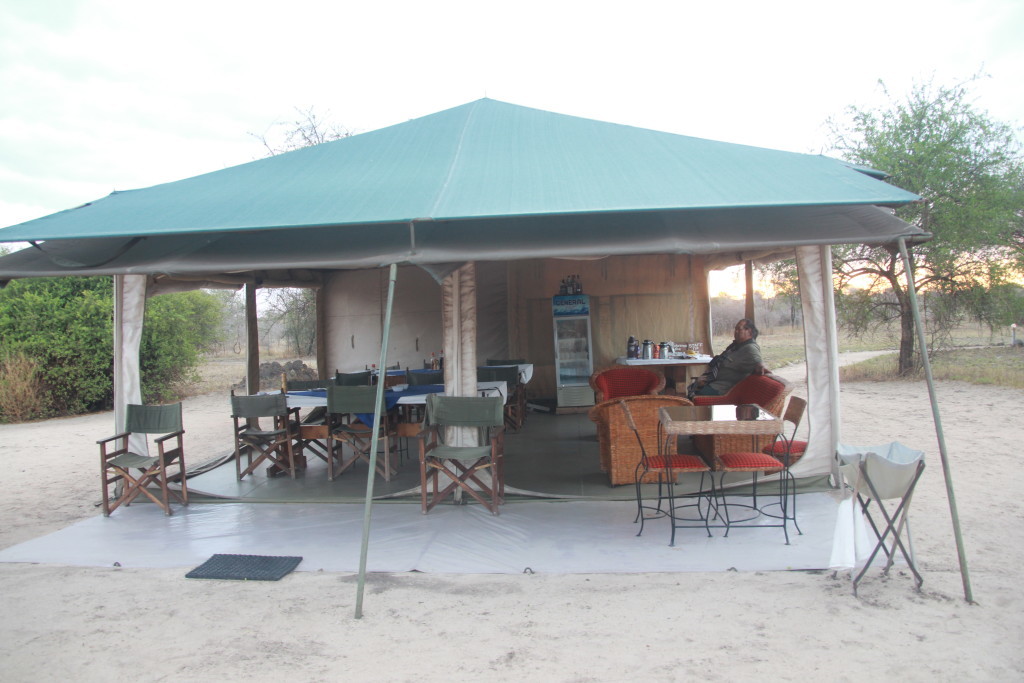 Our Jeep, notice the 2 spare tires.  Always make sure your rental car is well equipped for emergencies.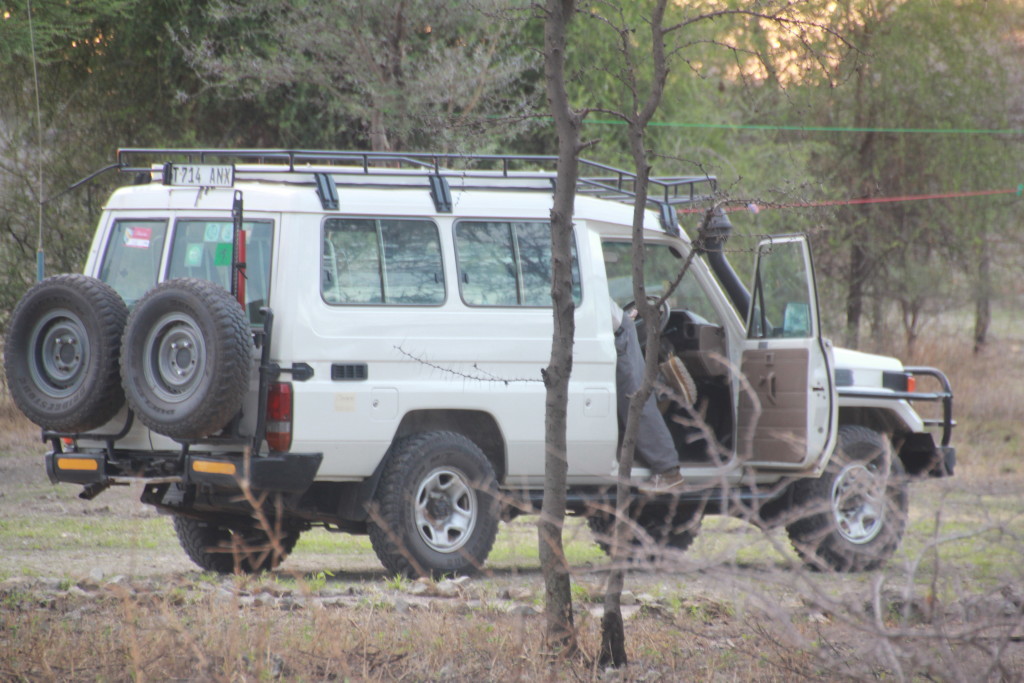 This is a great place to see Yellow-collared Lovebirds and more!
Magpie Shrike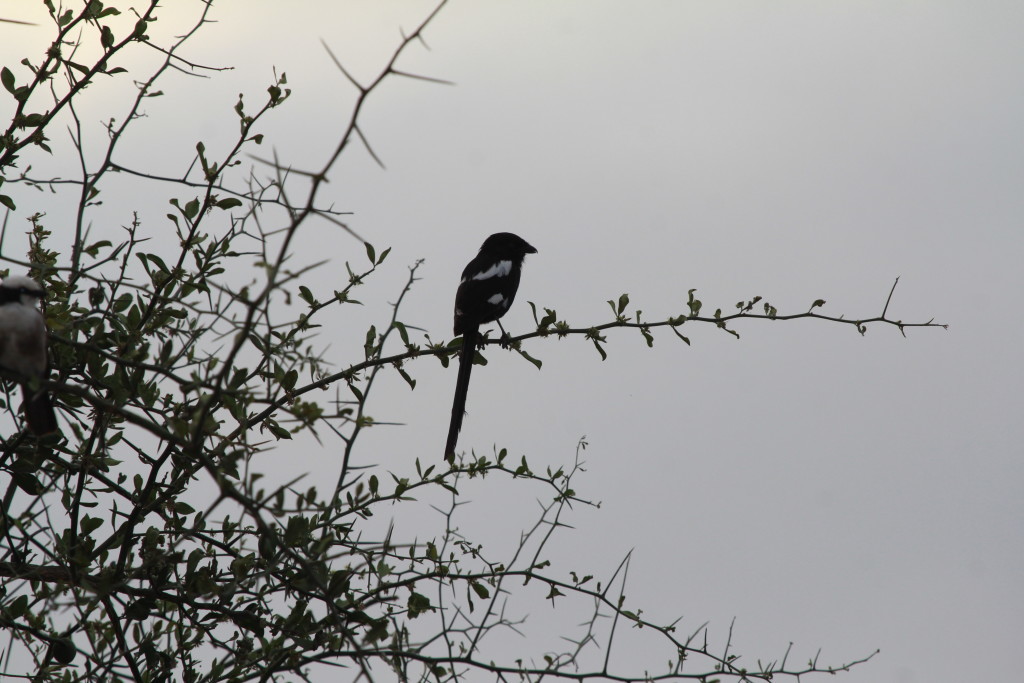 Tanzania Red-billed Hornbill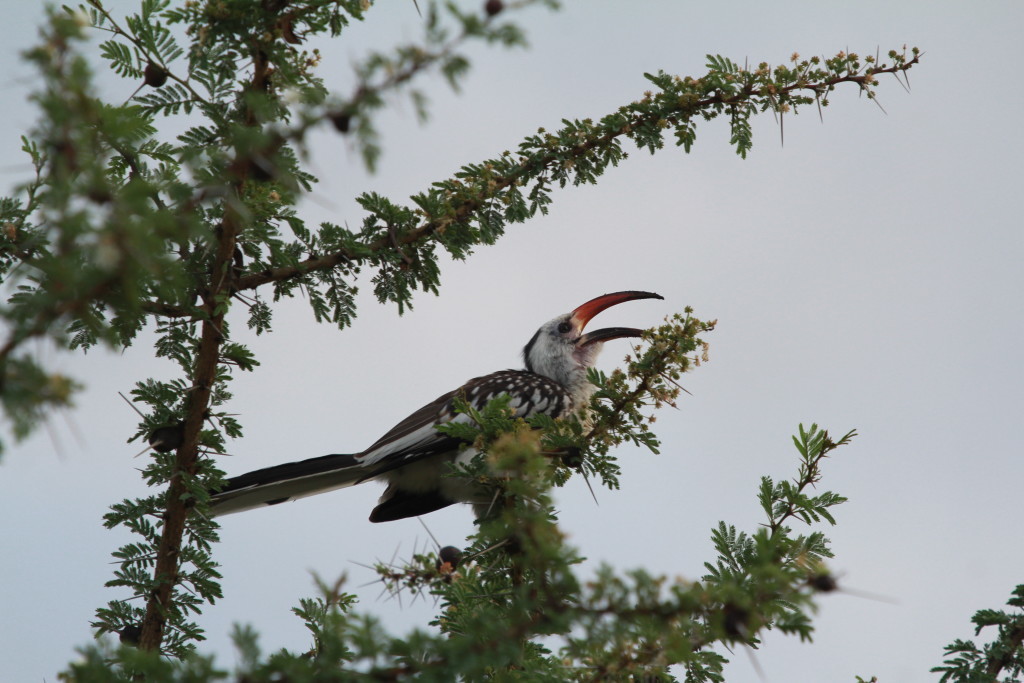 Watch out for turtles in the road, they are very difficult to see, especially when you are looking up in the trees at birds!  This one was lucky, we saw him and waited for him to waddle off the road.