The Fork-tailed Drongo, also called the Common Drongo, African Drongo, or Savanna drongo (Dicrurus adsimilis), is a species of drongo in the family Dicruridae, which are medium-sized passerine birds of the Old World. It is native to the tropics, subtropics and temperate zones of the Afrotropics.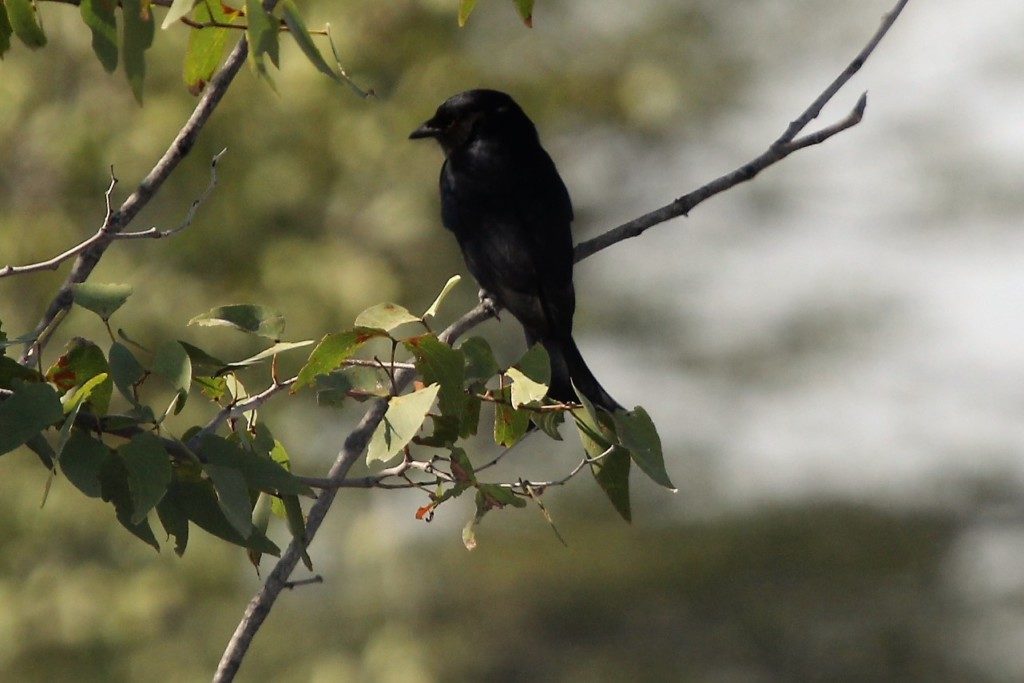 This cheeky little bird is very common in Africa and you will see them just about everywhere!  These photos were taken in Namibia.  I have also seen them in Tanzania (everywhere) Kruger in South Africa and South Luangwa in Zambia.
LEARN MORE ABOUT FORK-TAILED DRONGOS
VIDEOS
They start out innocent enough.
Some can be friendly.
Others not so much.
Still others are downright devious!