The crested drongo (Dicrurus forficatus) is a species of bird in the Dicruridae family.  The nominated race is endemic to Madagascar, and found throughout the island, and some of the larger inshore islands including Nosy-Bé. The Dicrurus forficatus potior subspecies on only found on the Comoro Islands.
I took these photos in the car park of Ankarafantsika NP.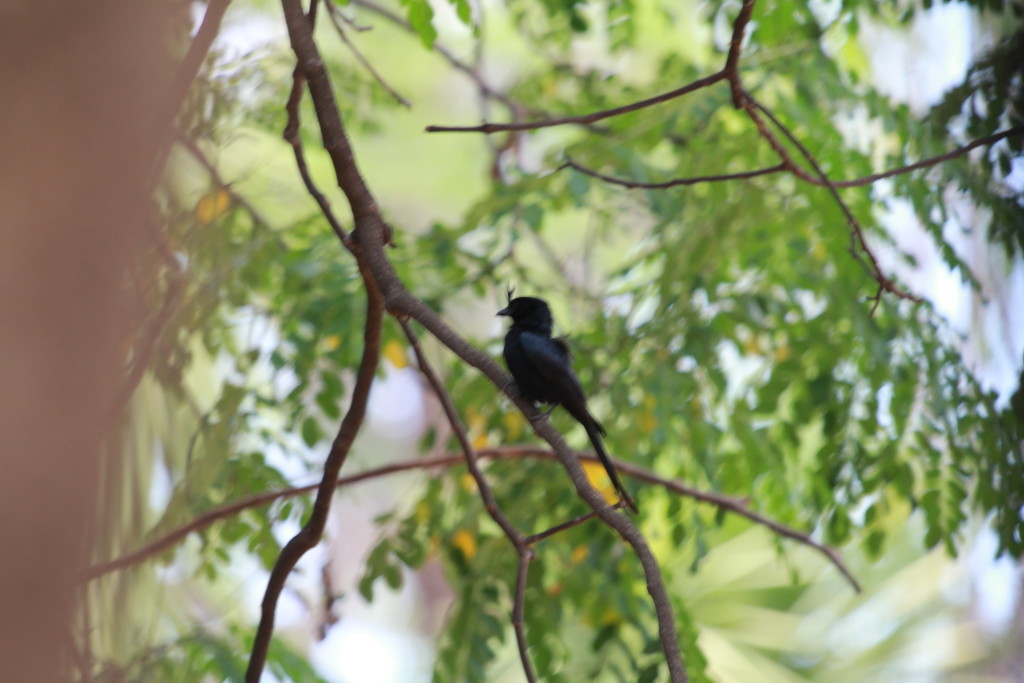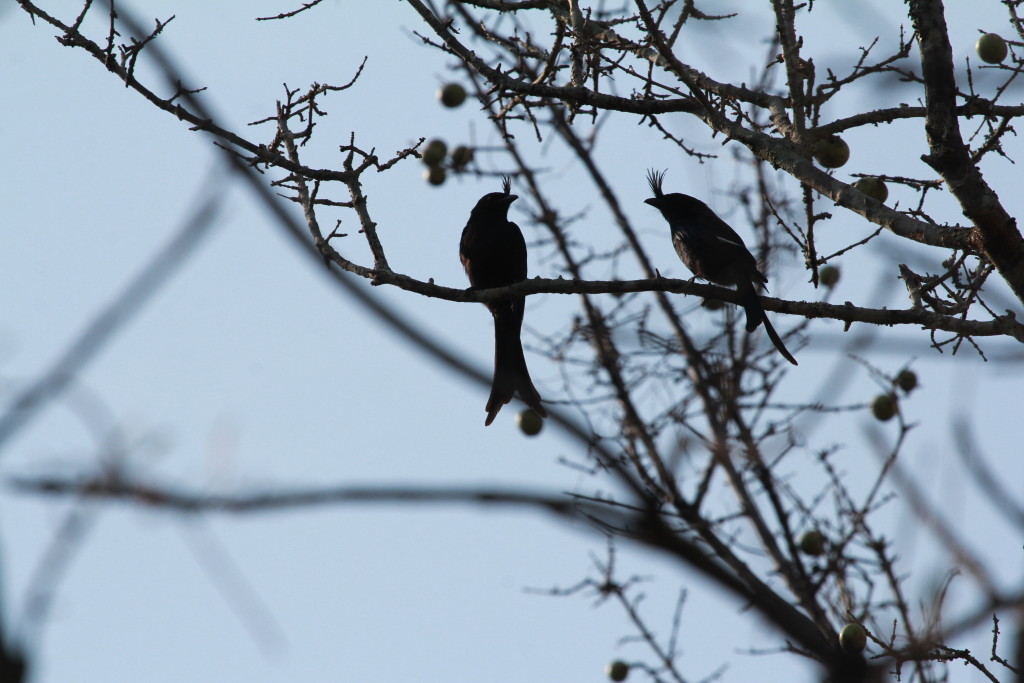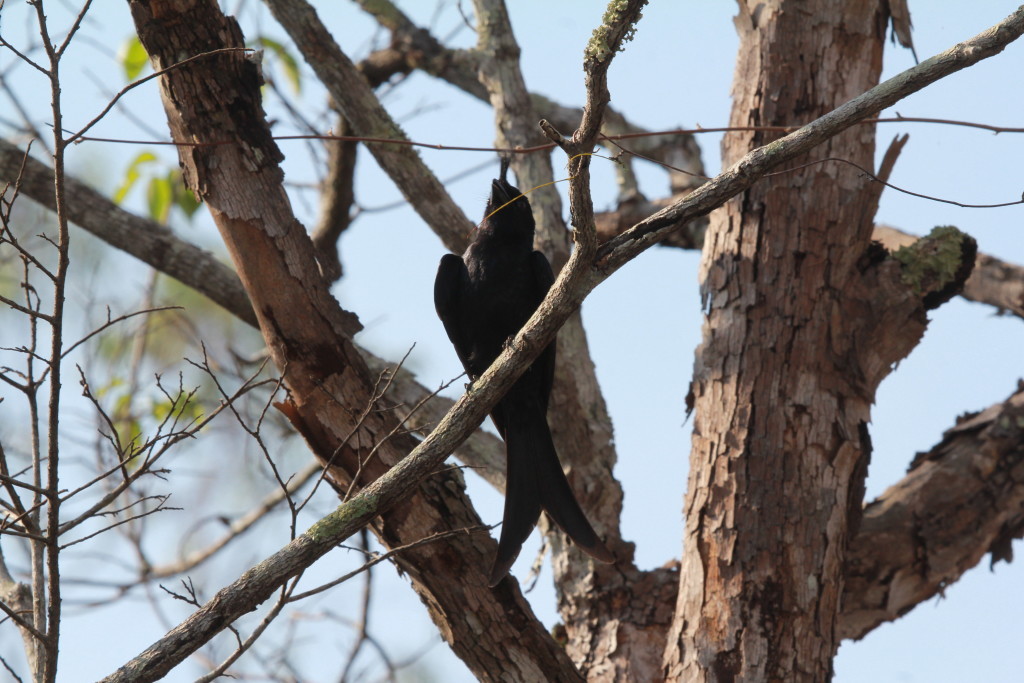 They have a very large range and can be seen anywhere in Madagascar.  They are found easily in Ankarafantsika pretty much everywhere from the car park to the actual trails in the park.  It's nice to have such a cool looking bird easily found!
LEARN MORE ABOUT THE CRESTED DRONGO
VIDEOS
I can't find anything embeddable but there are a couple brief clips on IBC.