The Red-Winged parrot (Aprosmictus erythropterus), is a parrot native to Australia and Papua New Guinea. It is found in grasslands, savannah, farmland, and woodland.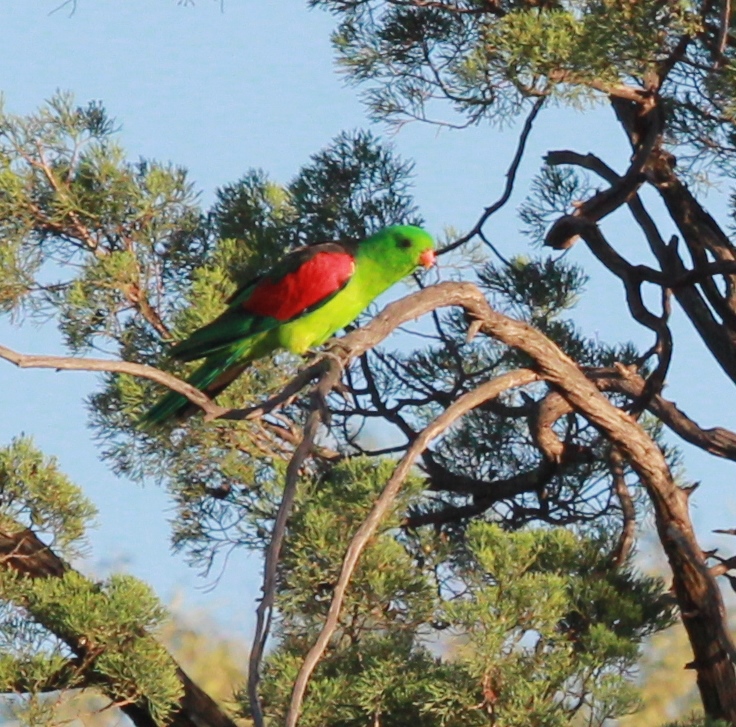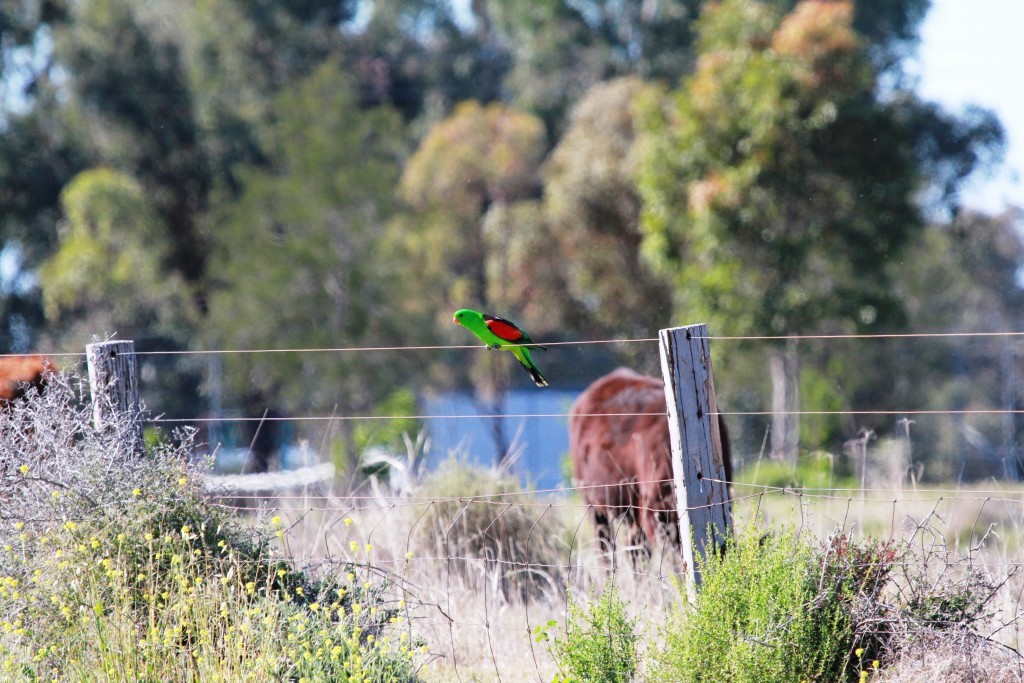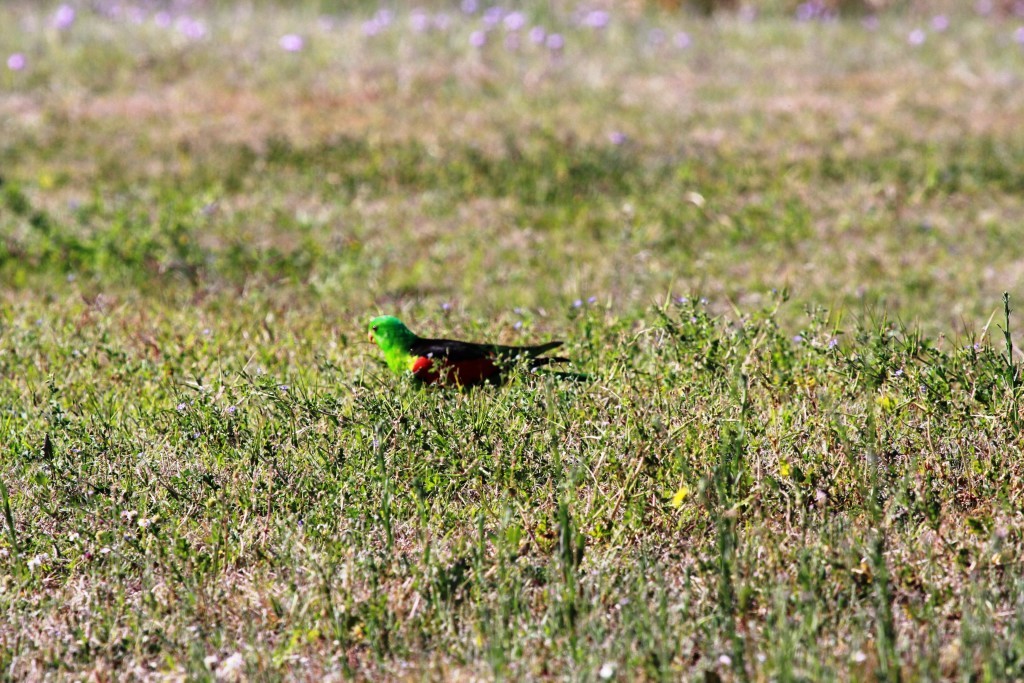 They have quite a large range throughout Queensland, Australia and even a small bit of Papua New Guinea.  I found it quite easy to see them at Lake Coolmunda, especially near the caravan park and near the shearer's quarters at Bowra Station (blue dots).
LEARN MORE ABOUT RED-WINGED PARROTS
VIDEO
Wonderful close up of this bird, seems to be a juvenile going by the feathering.