The Rainbow Pitta (Pitta iris) is a colourful bird with a velvet black head with brown stripes above the eye, dark green upper parts, pale blue shoulders, black underparts and an olive green tail. It feeds on insects, crustaceans and other small animals and builds an untidy, spherical nest. It is a shy forest bird and a real treat to see!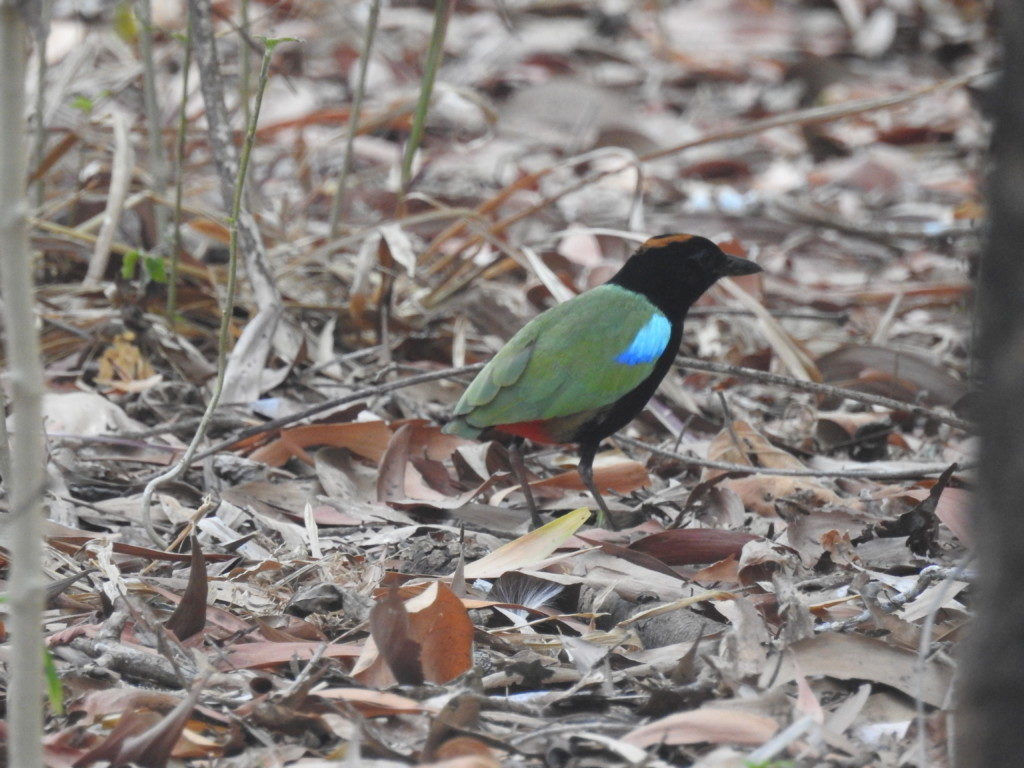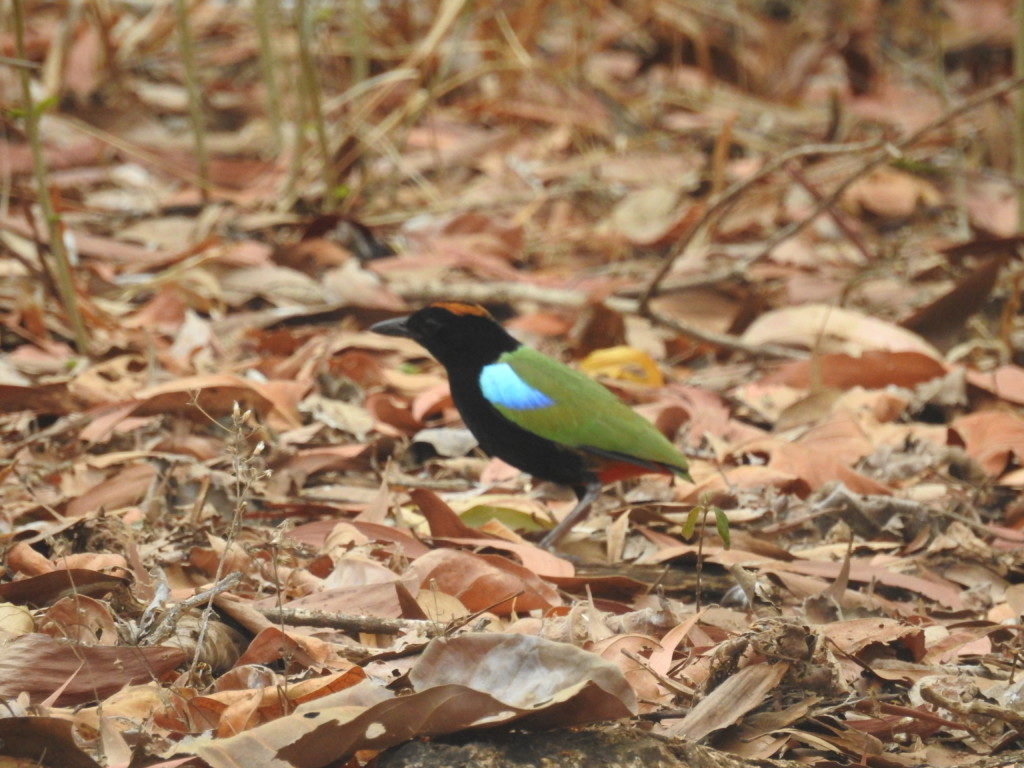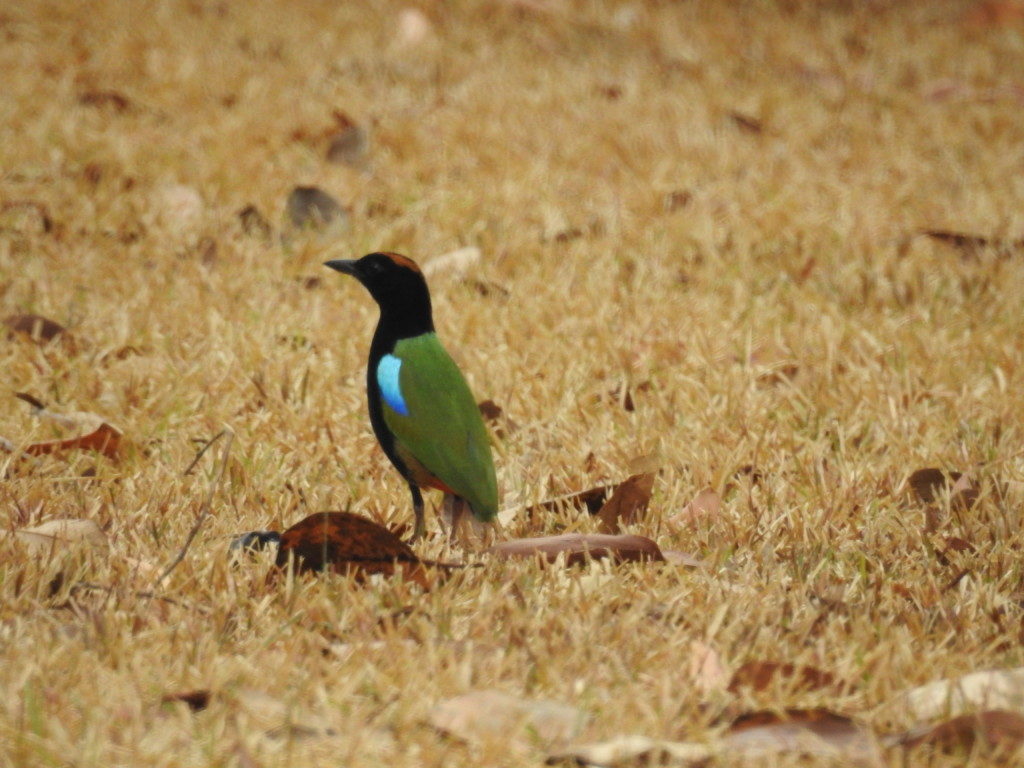 They are endemic to Australia's Northern Territory and are easily seen at Howard Springs and sometimes near Fogg Dam.  I spotted the one above barely 3 minutes after entering the park!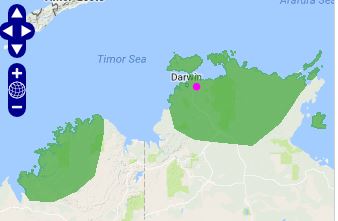 LEARN MORE ABOUT RAINBOW PITTAS
VIDEOS
This is the call to listen for.  They tend to be spread out but close enough to contact each other.
A birding group spots one.
This is pretty cool, I didn't know you could attract them by tapping on the ground!