The Philippines archipelago has an astounding mix of more than 600 species of birds and  of these almost 200 species are endemic.  This was a very brief visit we made back in September 2010 while enroute to the World Parrot Conference at Loro Parque.  Some of the details are hazy but I do have plenty of photos.  Anyway, you can be sure the Philippines is on my list for future trips!
DO YOUR HOMEWORK
With so much on offer, you have to do lots of research online to find out your best chances of seeing the species you really want to see.  I always check trip reports on Surfbirds and more recently added Cloudbirders to that.  Xeno-canto has mapped locations where birders took sound clips of many species so that can pinpoint them even more.
I also look through trip reports by major birding companies such as Birdquest, VENT, Naturetrek, Rockjumper and more.  The itineraries can provide inspiration for your own or you may decide that it is easier to just join a tour.  They are not cheap but they do have excellent guides to help you find a lot more birds.
Independent birders have a lot of resources too.  Have a look at these websites.
HOW I CHOSE MY ITINERARY
This was back in the early days of my birding career.  I was prioritizing parrots, knowing that there would actually be lots of different bird species in the same habitats.  First I contacted the Katala Foundation to see the #1 target, the Philippine Cockatoo.  Details are on their flyer and the costs are extremely reasonable.  Then I knew there were other parrots on Palawan such as some Racket-tail Parrots and Blue-naped Parrots.  Then I squeezed in a stop to Mt Makiling to hunt for Guiabero Parrots.
This will be covered in detail as the report progresses.
HOW I BOOKED OUR FLIGHTS

I used American Airlines miles for
BNE-HKG-MNL-HKG-LHR (CX) -MAD-TFN (IB).  I don't recall what it cost then (it was much cheaper) but now it would cost 30k in Y or 40k in J for the BNE-MNL segments and 35k in Y or 75k in J for the MNL-TFN segments.  We were in Y as I hadn't yet honed my travel-hacking skills to where we could get J. The flights were booked around the end of 2009.
From there, we had cheap paid tickets TFN-MAD-RAK (Marrakesh side trip), then United miles back to Australia via IST & BKK on TK & TG.
The one thing to be careful of is that we couldn't just issue a MNL-Europe award from BNE.  We would have had to walk into an AA office and pick up the tickets in person.  However as an open jaw award, we could have this routing.
LOGISTICS
We flew on Cebu Pacific from Manila to Puerto Princesa where a rep from the Katala Foundation met us and took us to the minibus for Narra.  We took another minibus back to Puerto Princesa, then changed to a larger bus for the Sabang trip.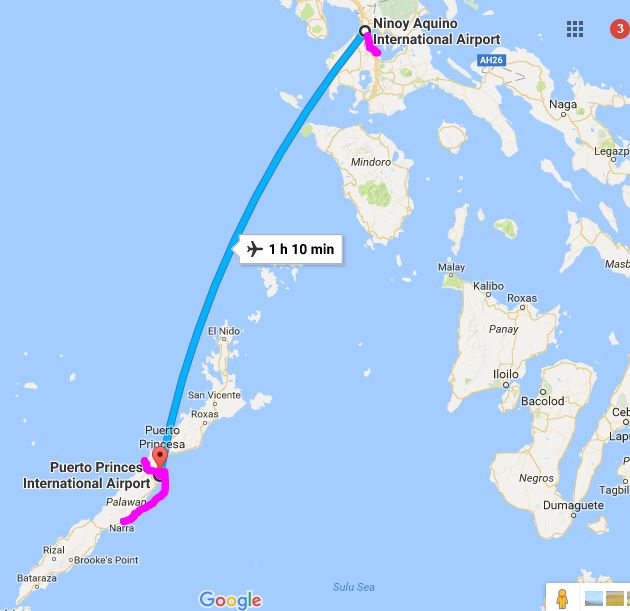 Back on the mainland, we took a taxi to the bus station and a bus that dropped us at Mt Makiling.  Given that this trip was 6.5 years ago, I don't recall the details, we may have had another taxi from the bus stop to Mt Makiling.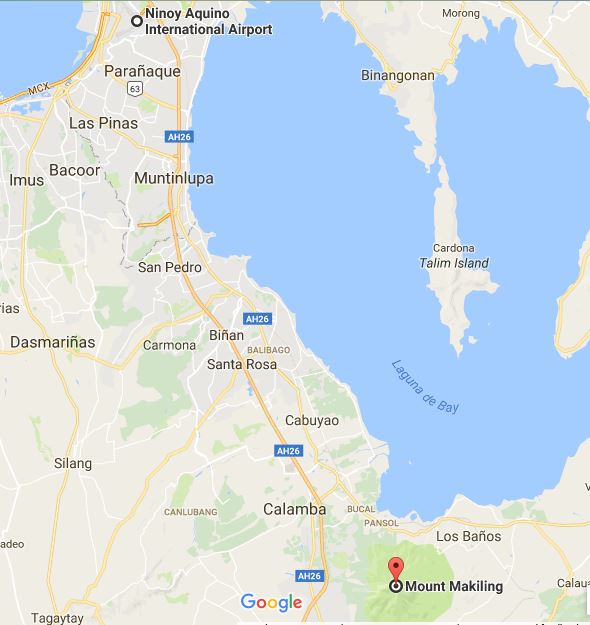 WHEN TO GO

This wasn't a conscious decision as this trip was part of a longer trip including Spain (Loro Parque conference) so we had to go in September.  We did cop some rain as a result but nothing we could do but try.
Weather2Travel is my go-to site for weather planning.  On a future trip, I'd be looking at Feb, March, April (avoiding Easter holidays).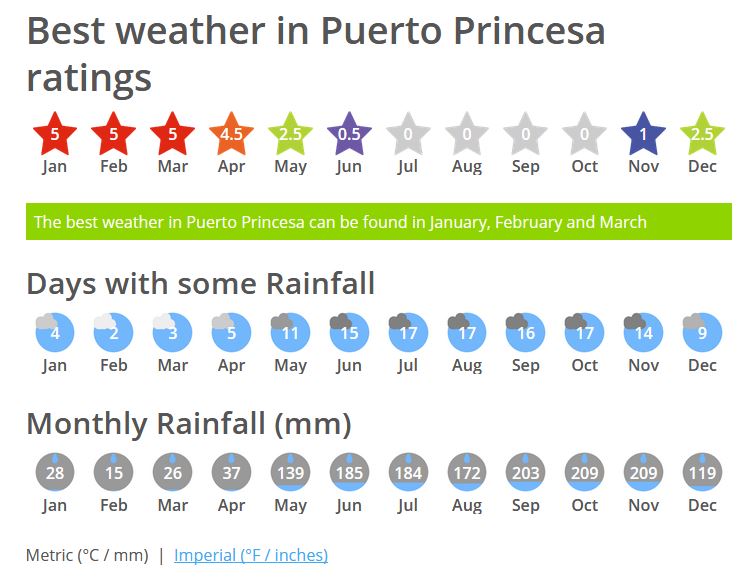 VISAS
The citizens of most countries that are likely to be reading this blog can enter the Philippines for at least a month (or 3) visa free.  See details here.
ACCOMMODATION
During the layovers in Manila, we stayed at the Crowne Plaza because it was on the IHG Pointbreaks list and only cost 5000 points.  We stayed at very small hotels in Narra to see the Philippine Cockatoos, Subang for the Puerto Princesa Subterranean NP and Puerto Princesa.  Back on the mainland, we had an overnight in yet another small guesthouse in Mt Makiling.  None of these were booked in advance, we just rocked up.  If you want to have something booked in advance, it's worth looking on  Pointshound  or  Rocketmiles to maximize bonus miles.  Each property will be reviewed in the appropriate section of the trip report.