Continuing on from Part 1, we are starting with an early morning game drive before breakfast.  Some Thompson's Gazelles were grazing at the pond which straddles the border with Serengeti.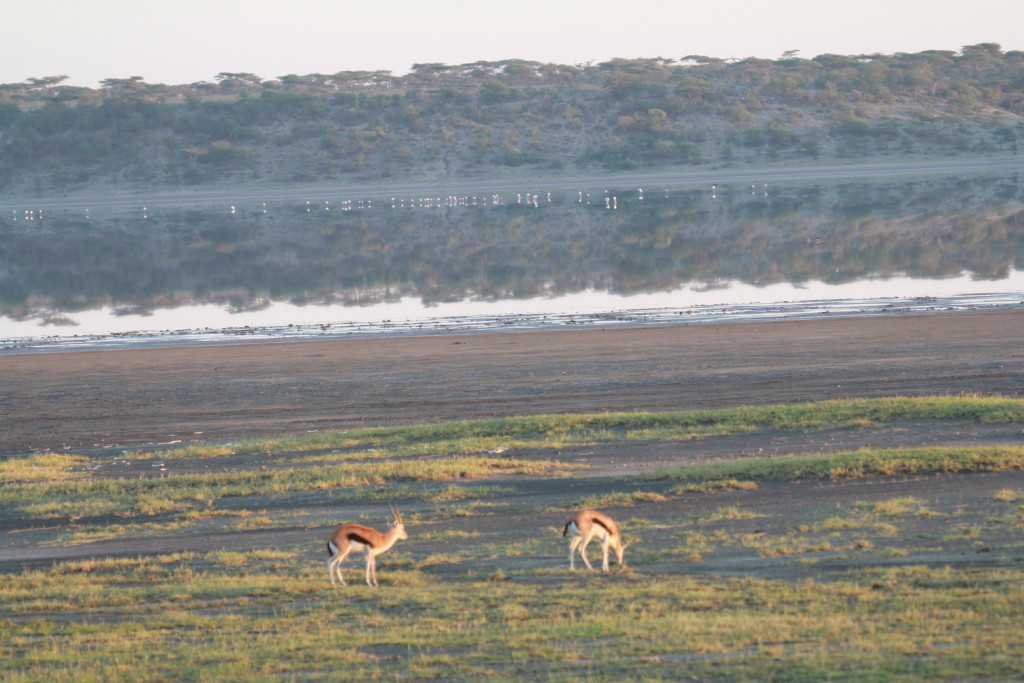 Flamingoes make a nice reflection.
Mourning Dove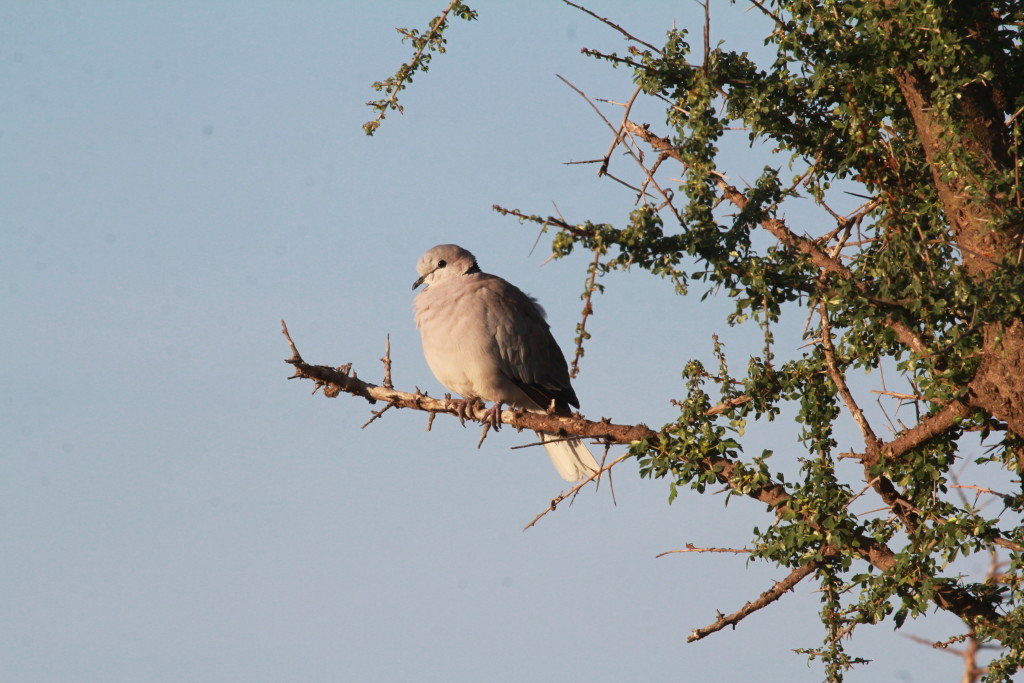 Blacksmith Plover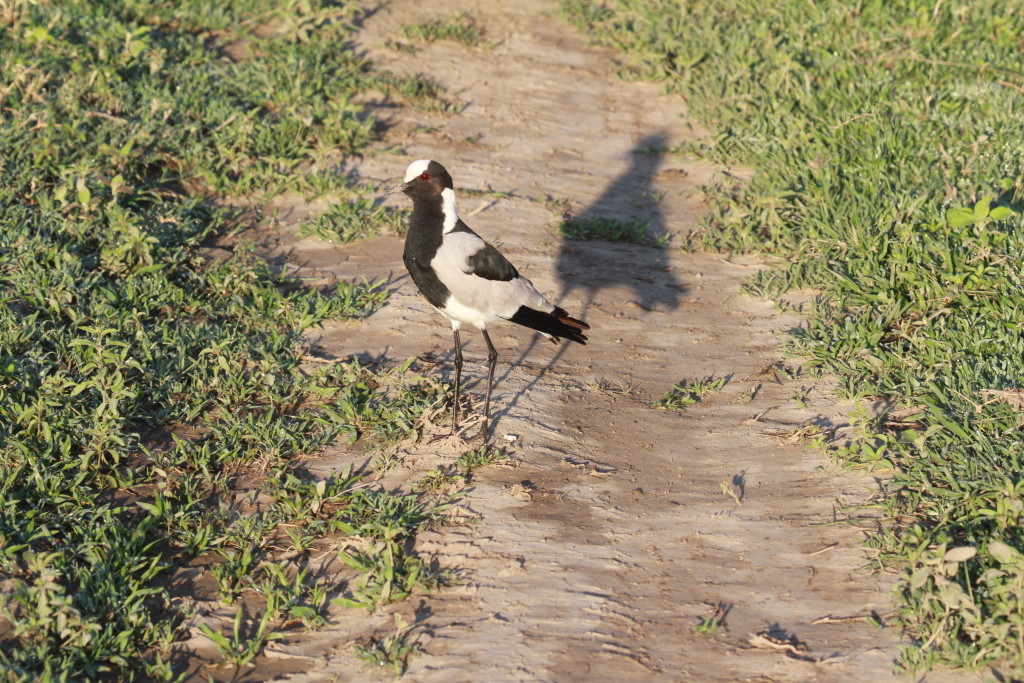 Grey-breasted Spurfowl
Lilac-beasted Roller
This next batch of photos covers the drive after breakfast as we leave the lodge and start the drive back to Arusha.  Fischer's Lovebirds were there to say goodbye.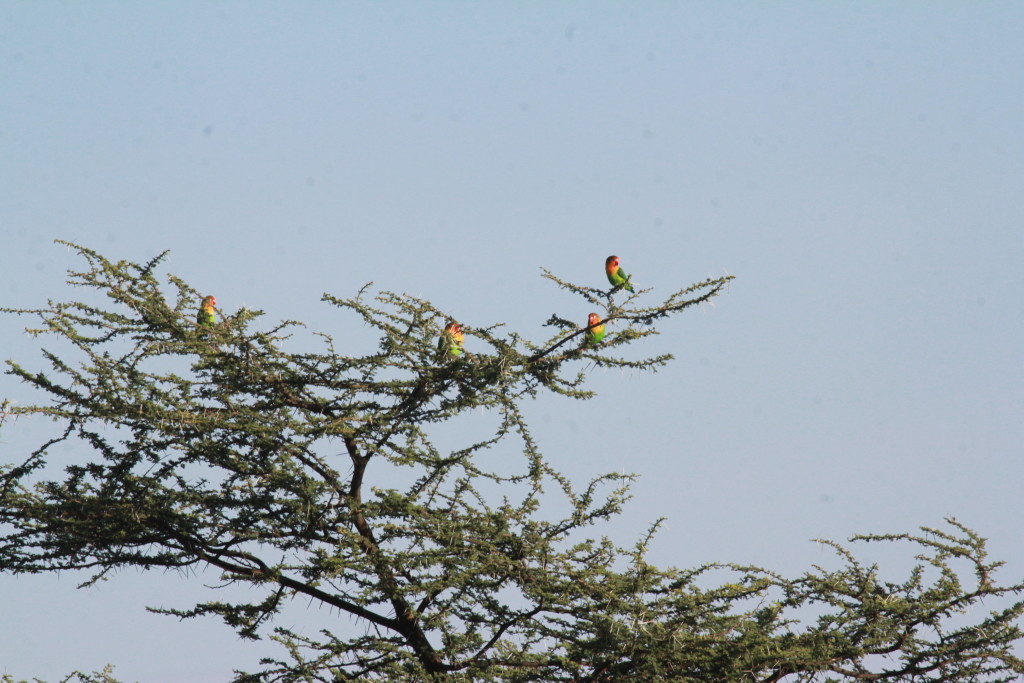 This mixed herd of Wildebeest and antelopes is just a tiny fraction of what you see during the great migration.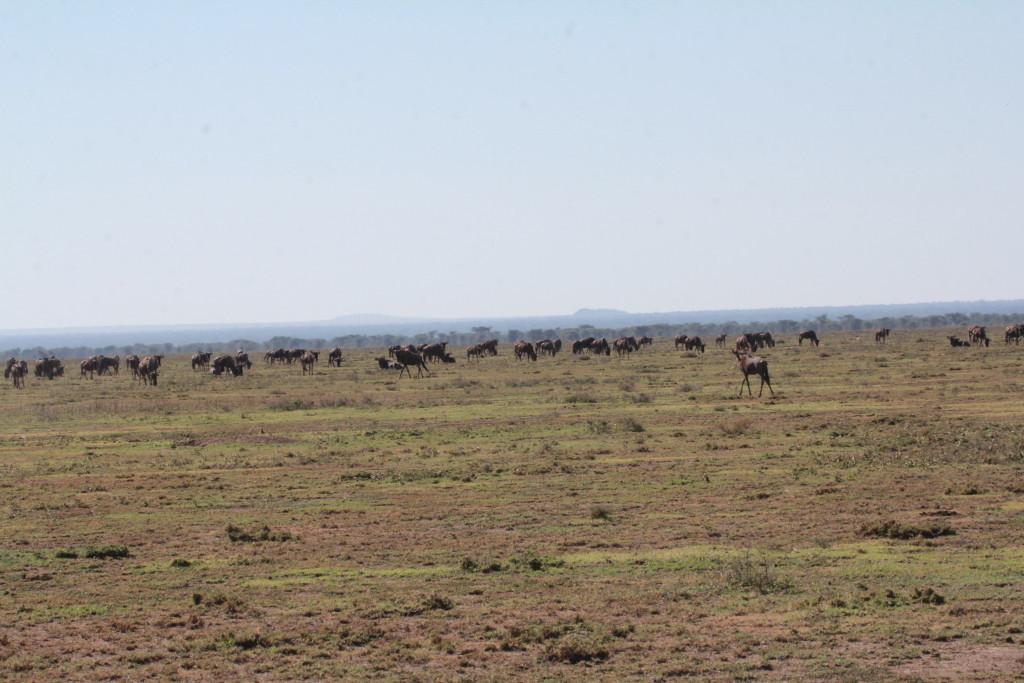 Ostriches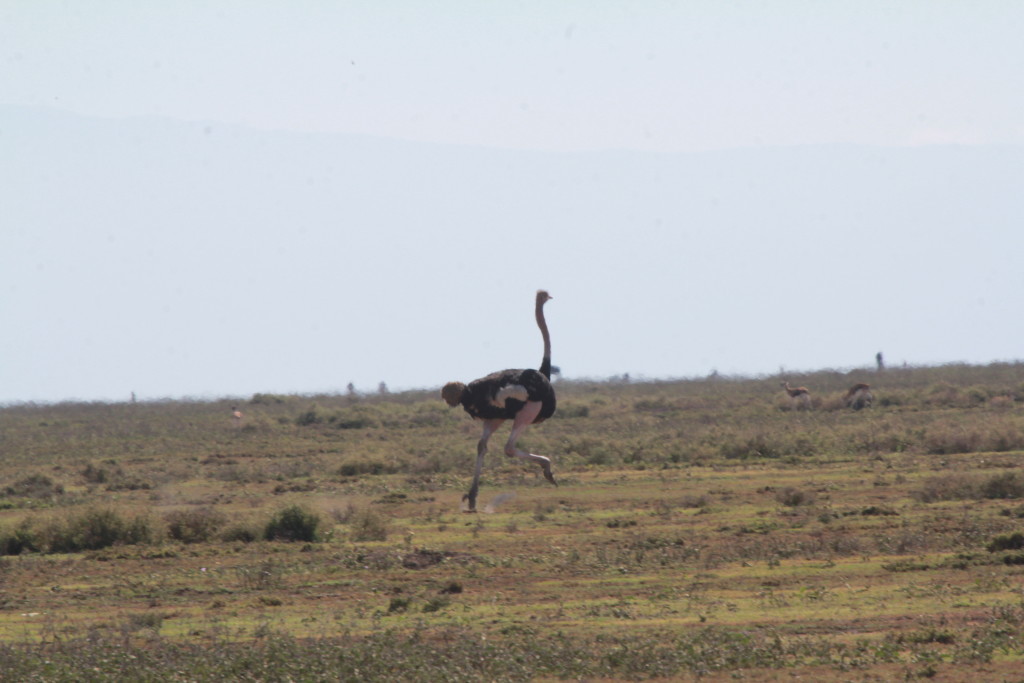 Silver-backed Jackal
Drongo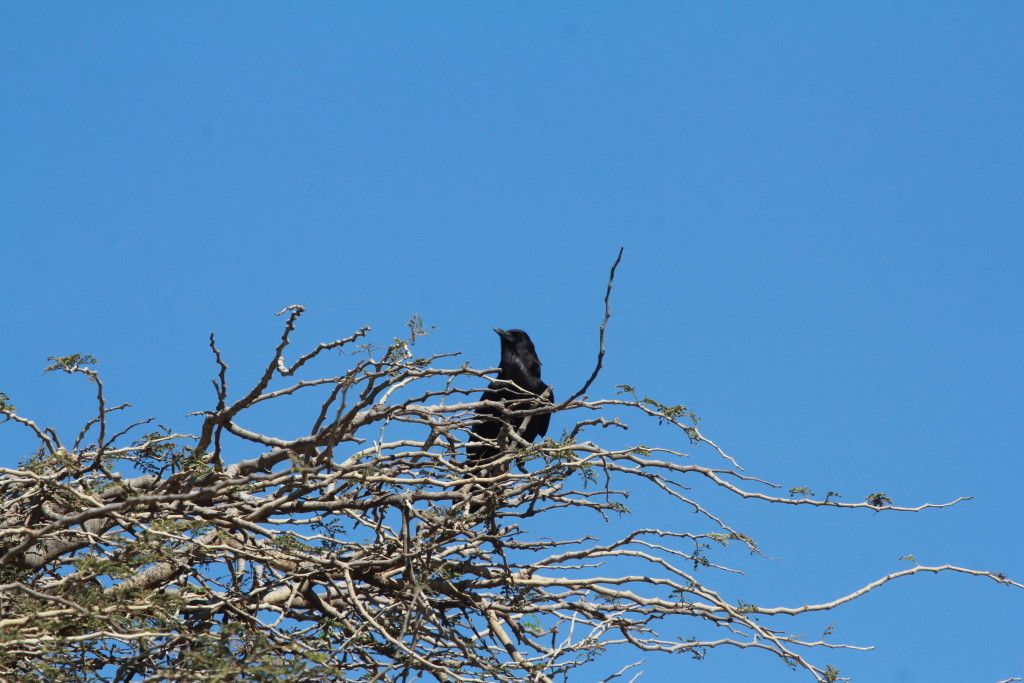 Vultures cleaning up someone's dinner from last night.
Camels generally belong to Masai people.
Closer to the gate we start seeing our friends the Little Bee-eaters and Weaverbirds again.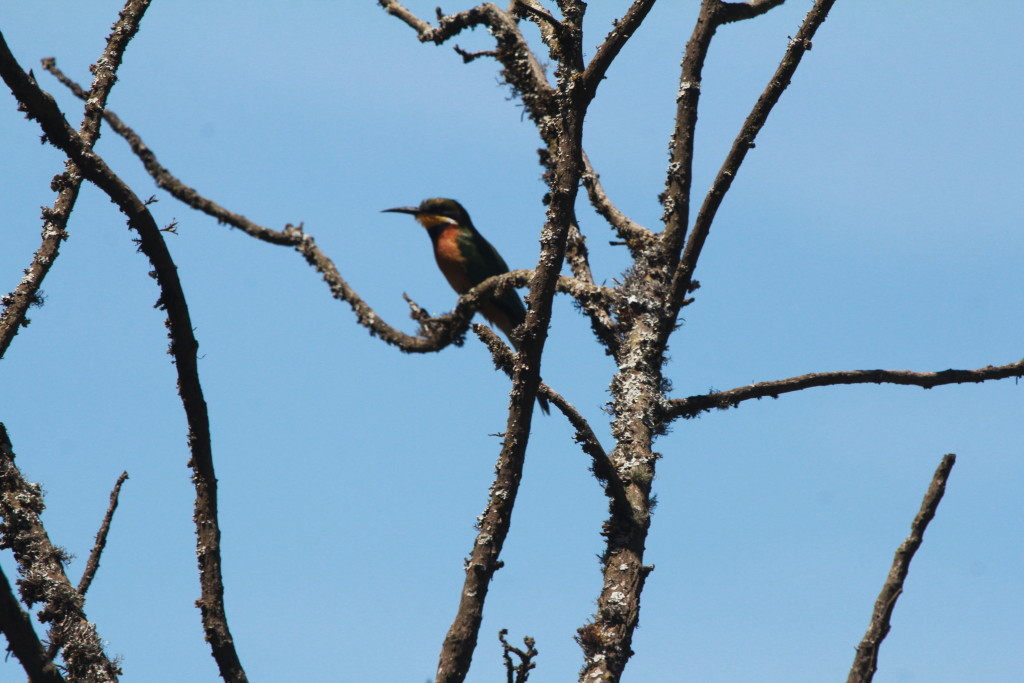 One last look at the crater
And time to say goodbye to the NCA.  But not without drama!  We were 8 minutes overdue for leaving although the clock on the car and both our phones – mine & the drivers said we were 5 minutes early.  They let us go but not without a sound scolding!
Lesson learned – synchronize your watches when you enter and don't cut it too close!