When I was researching this trip, I fell in love with the lush grounds and tents with a deck overlooking the garden.  It looked very birdy and the reviews on Trip Advisor were excellent.  Although you can book directly with Grassroots on their website, I had a $50 Expedia voucher I needed to burn so used them to make the booking.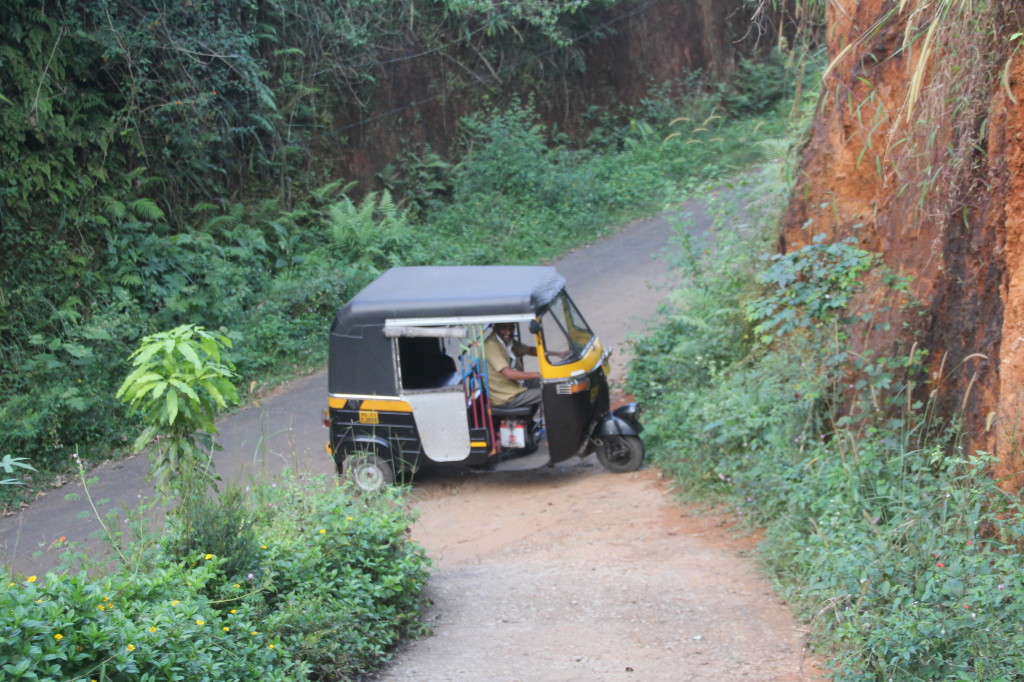 After some confusion, the rickshaw driver we hired in Kalpetta found the gate which is not well-marked.  We knocked on the gate and Aditya, the manager let us in and showed us to our tent which was the first one going up the hill.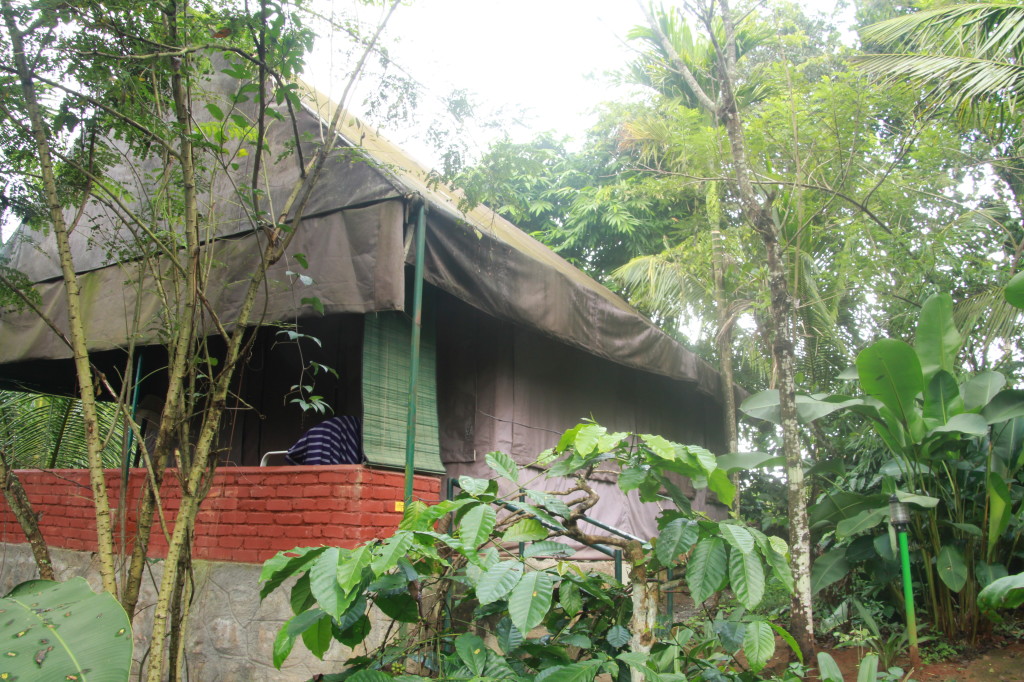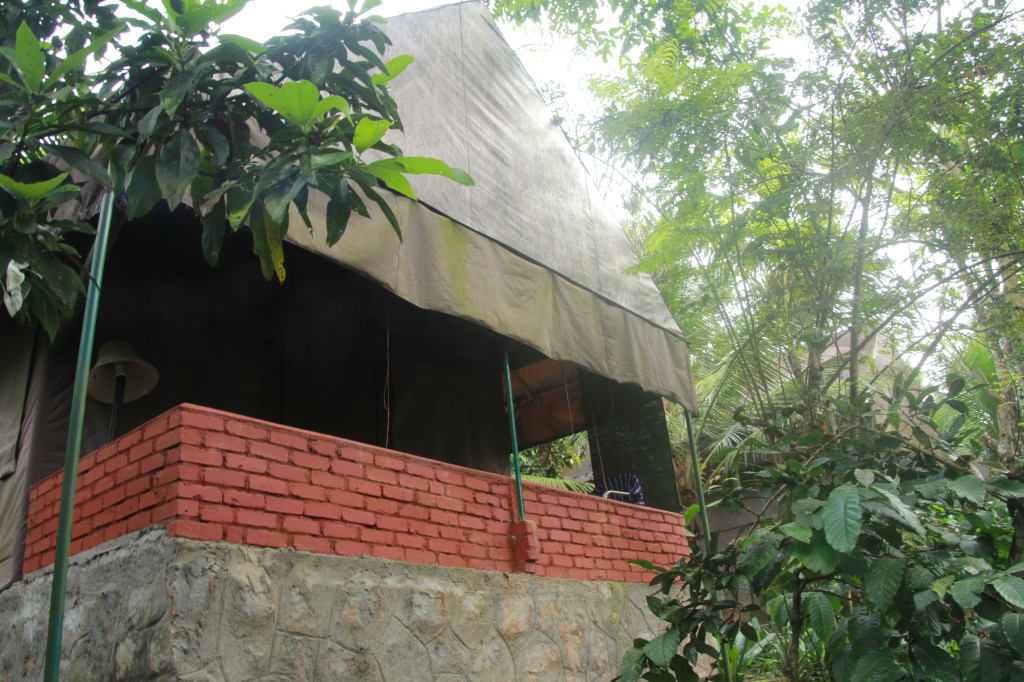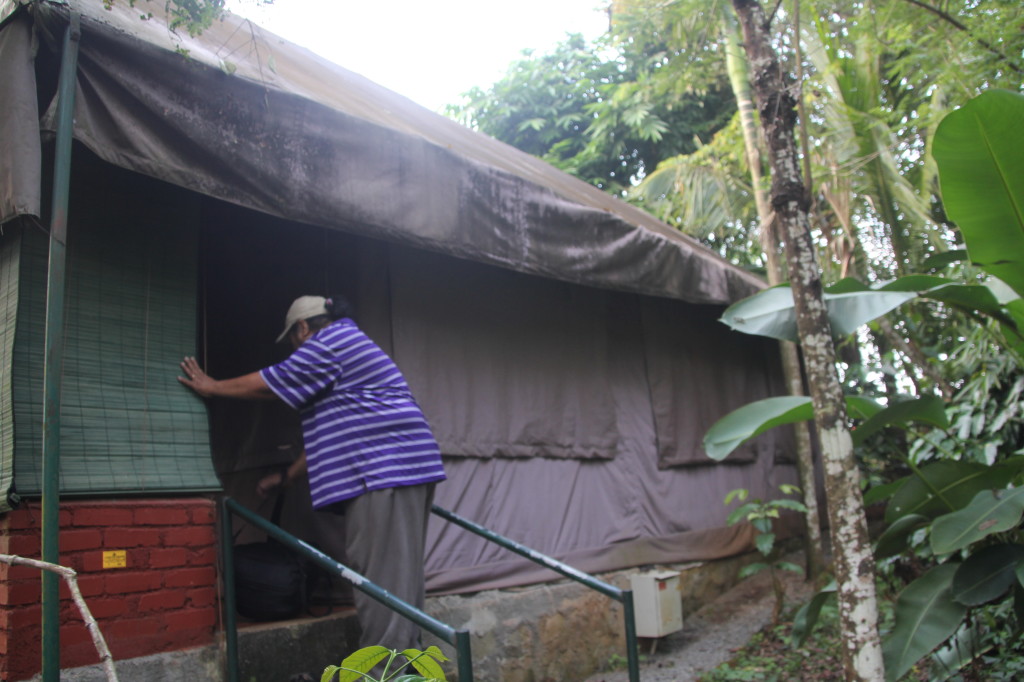 The tents are beautifully furnished, very clean and comfortable.  I would have preferred that the tv not be there, the only sounds I wanted to hear were the songs of the local birds!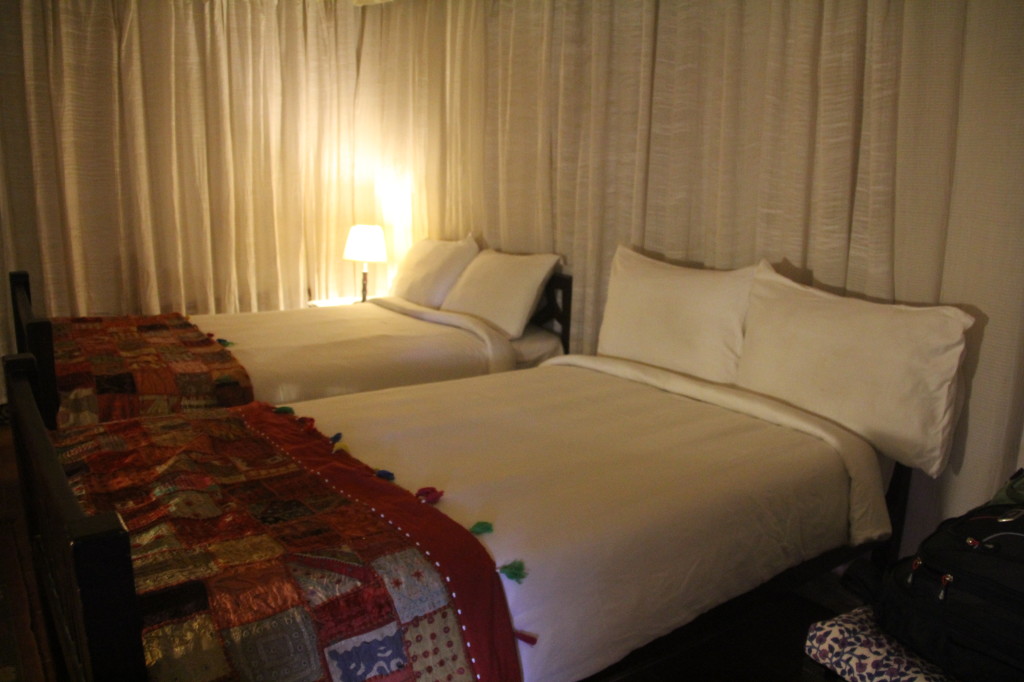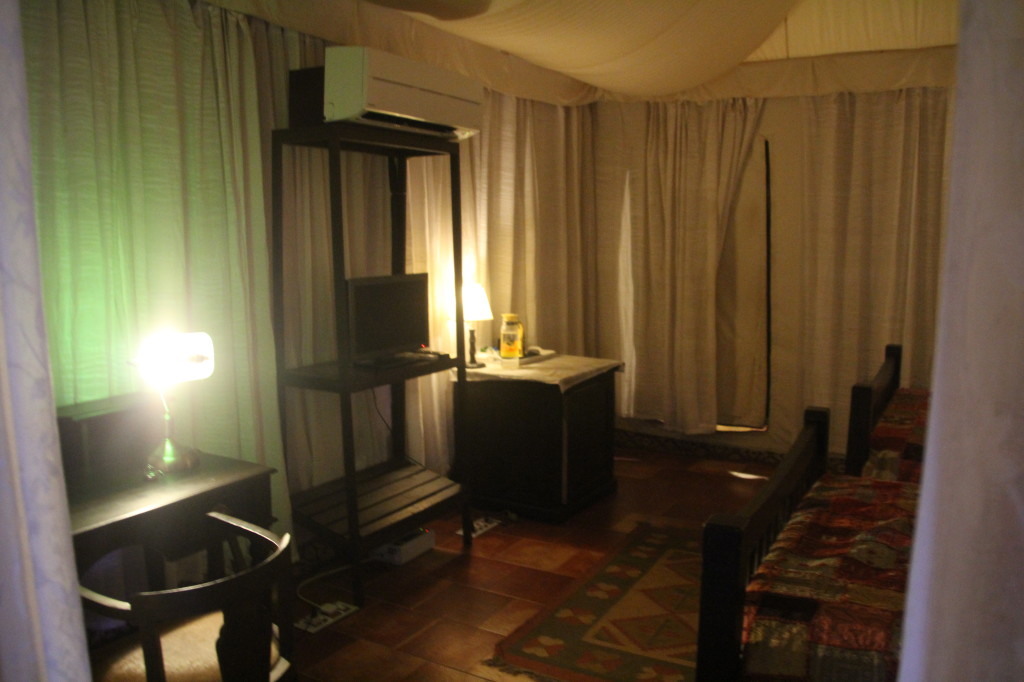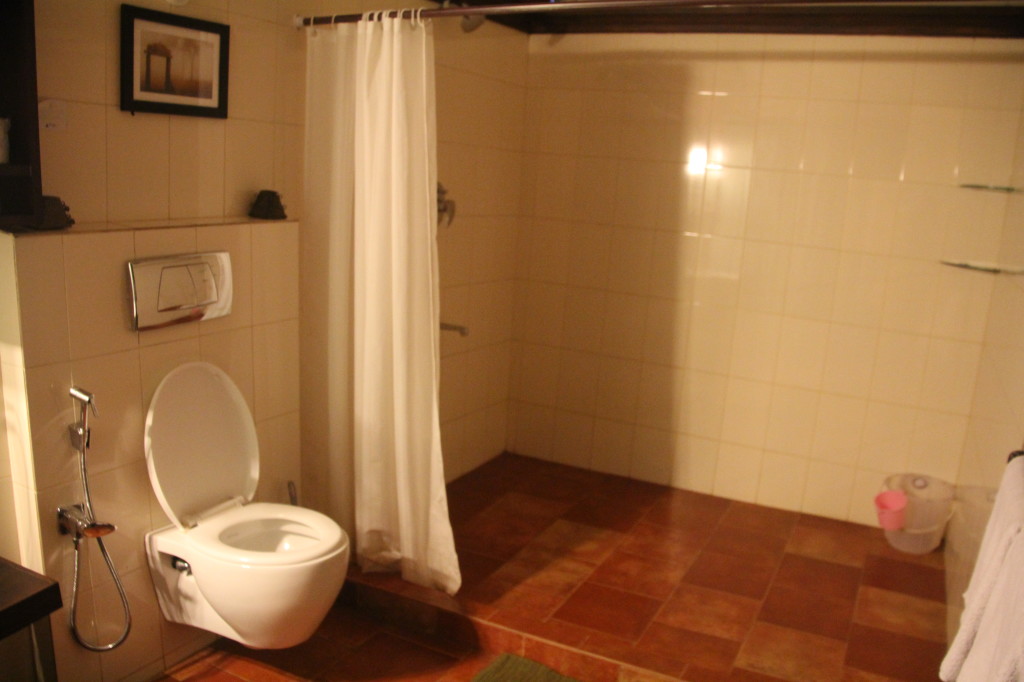 The deck was fantastic and we could indulge in some lazy birding complete with room service!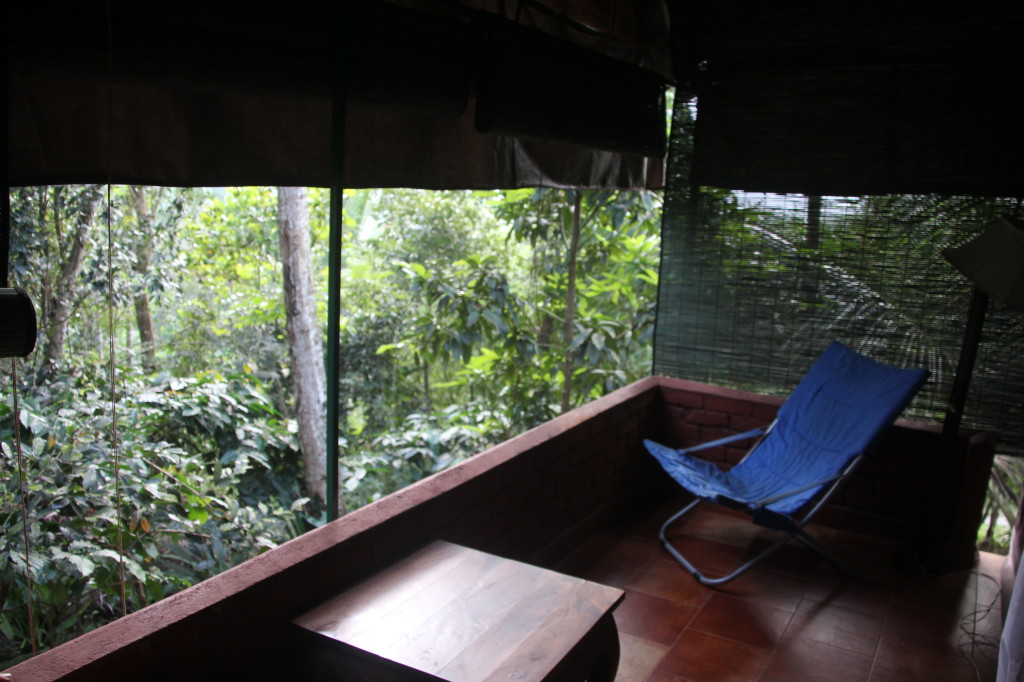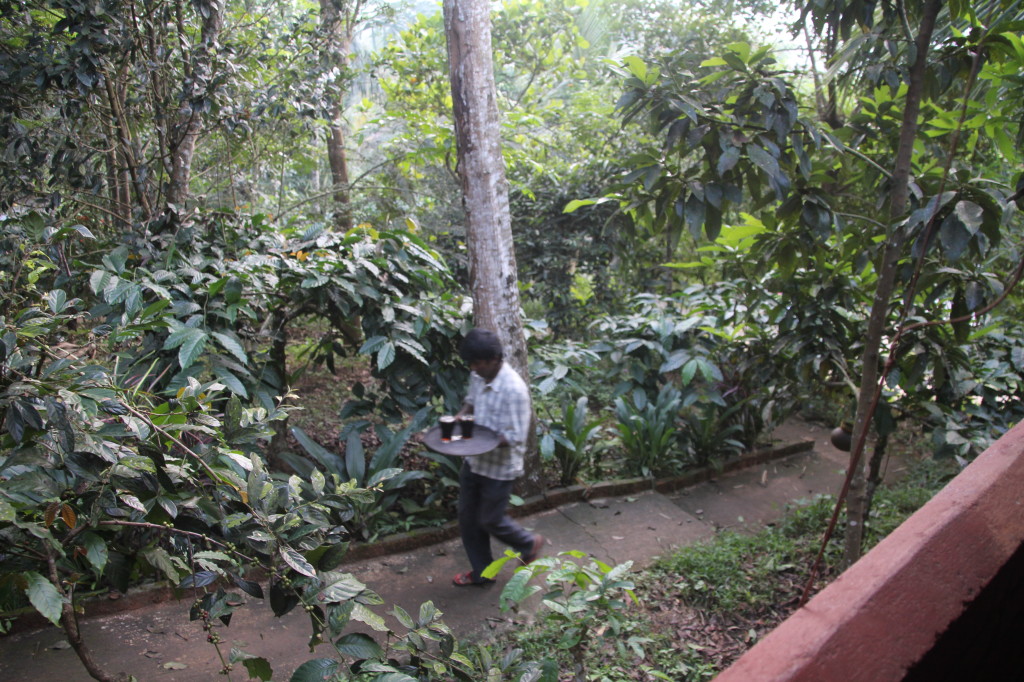 The peace and quiet didn't last long.  About an hour after we checked in, a family with several adults and small kids showed up.  My heart sank as the kids started running up and down the paths shrieking.  Why someone would bring kids to a peaceful nature retreat like this one is beyond me!  They didn't seem interested in birds or wildlife and just wanted to play as kids usually do…………….they should have booked a beach resort in Goa.
I wanted to escape the noise so I walked across the street and down the hill a bit, then noticed the Vernal Hanging Parrot in the tree.  There were a few other birds around and I stayed to watch them until sunset.
The food was pretty good and we had requested food that wasn't too spicy.  Breakfast is included in the rate.  There is supposed to be a resident birding guide, Lingesh but he wasn't there.  Aditiya offered to book a jeep to take us to a good place for birding the next morning so I accepted the offer.
Kalpetta is pretty much right in the middle between Bangalore and Kochi so if you were taking an international flight , you would need a Central Asian award, then take a bus to Kalpetta.  If there is no direct bus, you can take one to Ooty, then change buses.
In my next post, I will show you the birds of Wayanad!