There seems to be some kind of racket in Arusha where all taxis charge $50 to the airport.  I am no fan of taxis at the best of times and even less so when I think I am getting ripped off.  Now for most people, your safari company will pick you up at the airport (maybe with additional charge so ask) but most people also stick around Arusha for a day or so afterwards to sightsee on their own.  When you are ready to leave, if you ask your hotel to call a taxi, it will cost $50.  Taxis on the street may be more willing to bargain but they do tend to jack up the prices for foreigners going to the airport.  Some of the domestic carriers do have shuttles but we were on Ethiopian Airlines that didn't have a shuttle.
You don't have to put up with these rates, here's how to get 2 people to the airport for around $10.  Here's the basic route using L'Oasis Lodge (highly recommend) as a starting point.

Step 1 – Lodge to main road.  For L'Oasis, this is about 10 minute walk down a dirt road to the main road.
Step 2 – You will see a bus station and usually several people waiting for buses.  Mini-buses will pull up and the conductor will shout the destination.  When you hear "Moshi, Moshi, Moshi", hop in.  The fare is around 3000-4000 Tanzanian Shillings, about $2.50 USD.  The mini-bus will be crowded and if you have heavy luggage (which you really shouldn't) you may want to pay for extra seats.  It will take around an hour to the junction.  Tell the conductor you are hopping out at the airport junction road.  You won't be the only one, though you will probably be the only foreigner.
Step 3 – At the junction, taxis will be waiting and approach you.  We paid 10,000 TZS, around $5 USD.  Since we had plenty of time, we had lunch in a cafe and I decided to get my hair braided while my husband got a shave.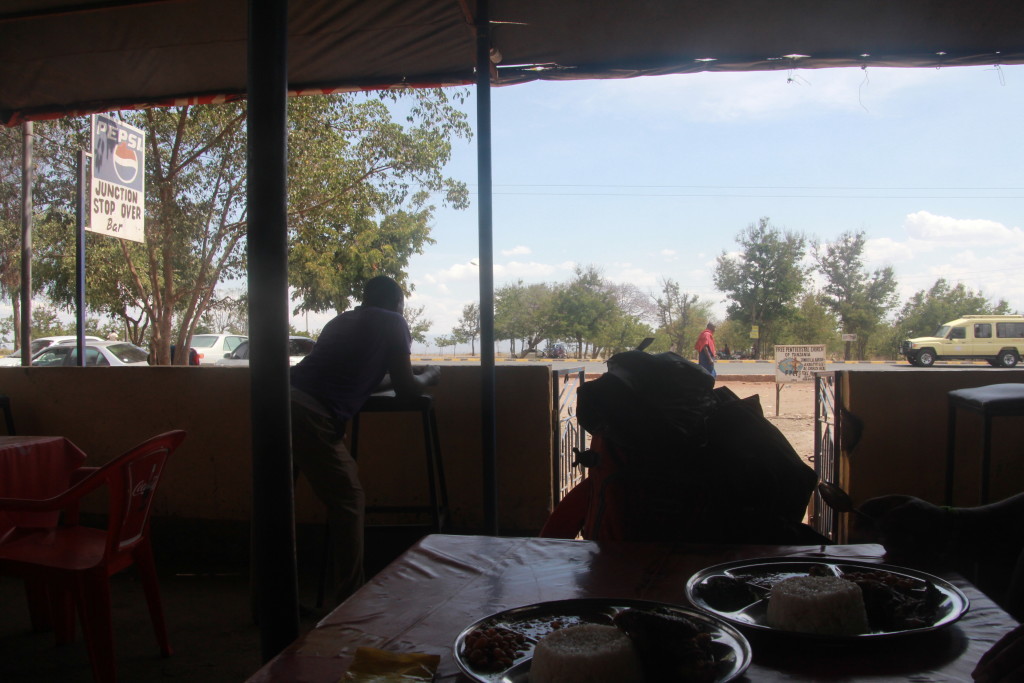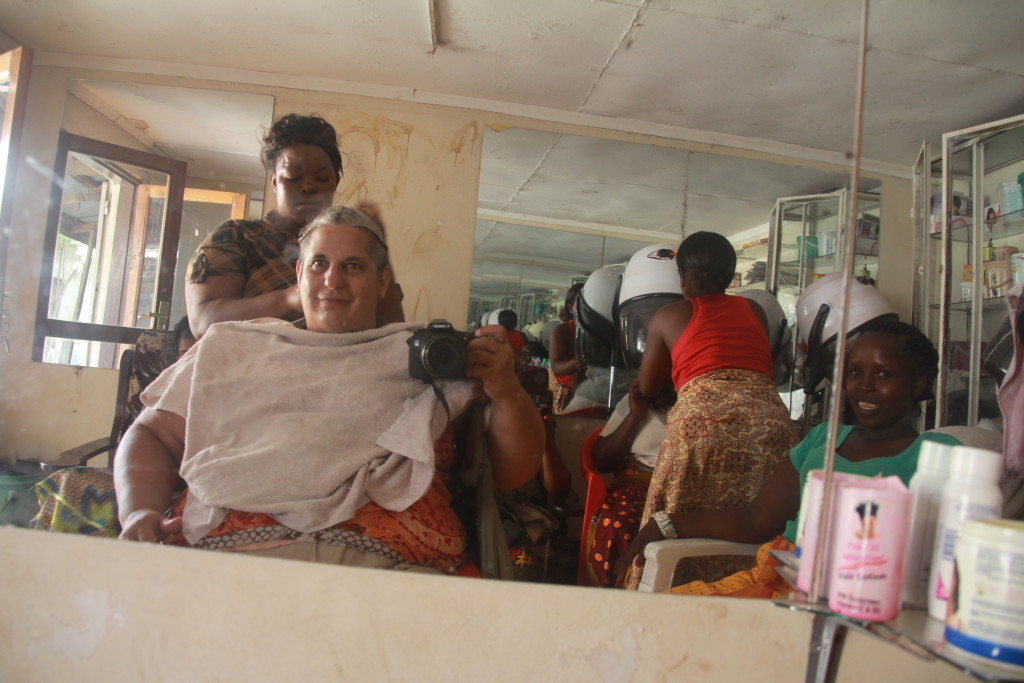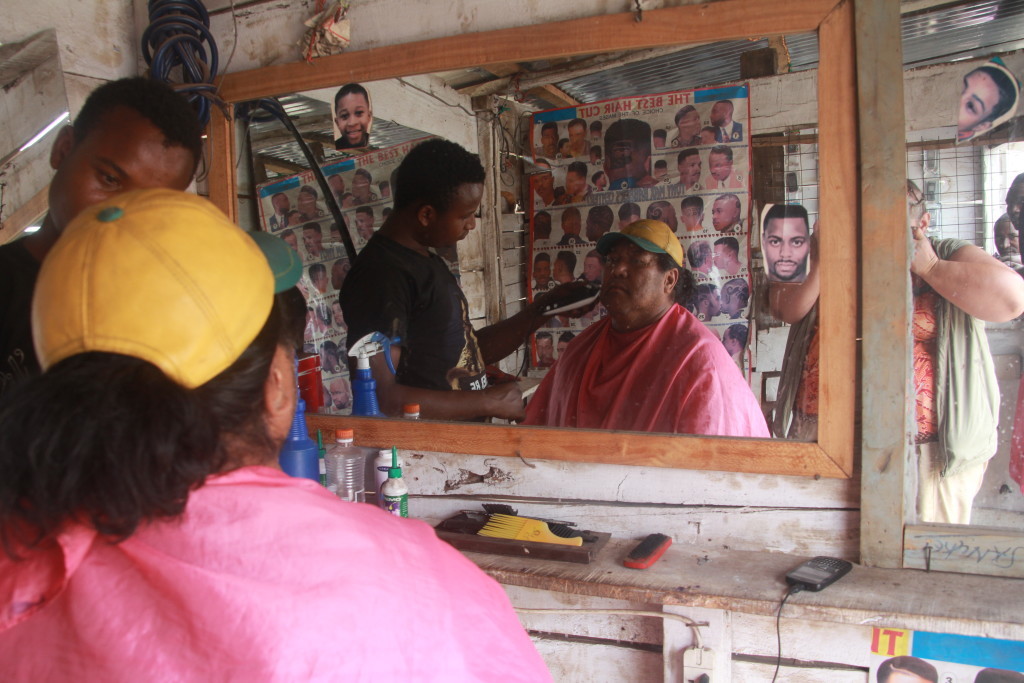 But there's your transport from Arusha to the airport for around $10 USD!