Everyone who is headed out for a safari in the northern Tanzania parks will be at least passing trough Arusha and most likely staying a day or two.  L'Oasis is located in a quiet area on the outskirts of town and a short walk from a main road where you can get public transport.
Sadly Henry the Crested Crane was killed by a neighborhood dog last year.  I had really been looking forward to seeing him as he liked to hang around the swimming pool.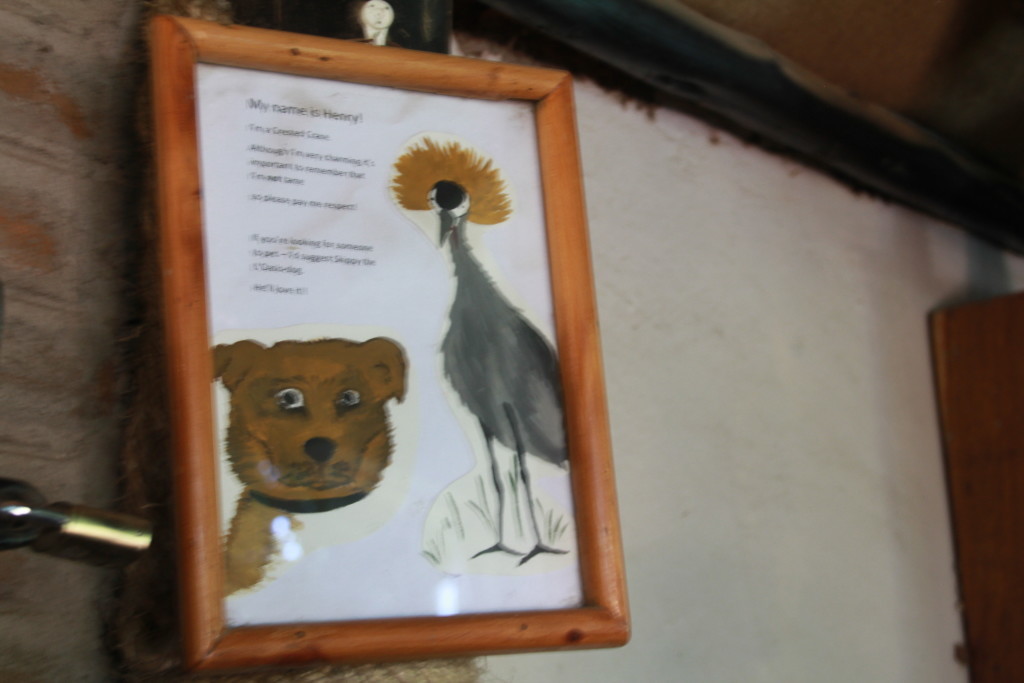 The staff are very friendly and helpful.  In the right, you can see a small library if you are looking for a book to pass the time.  The power went out several times while we were there (the whole town, not just the lodge) so it was nice to have books!  The internet is strongest near the reception but we had the nearest bungalow which also picked up the wifi signal.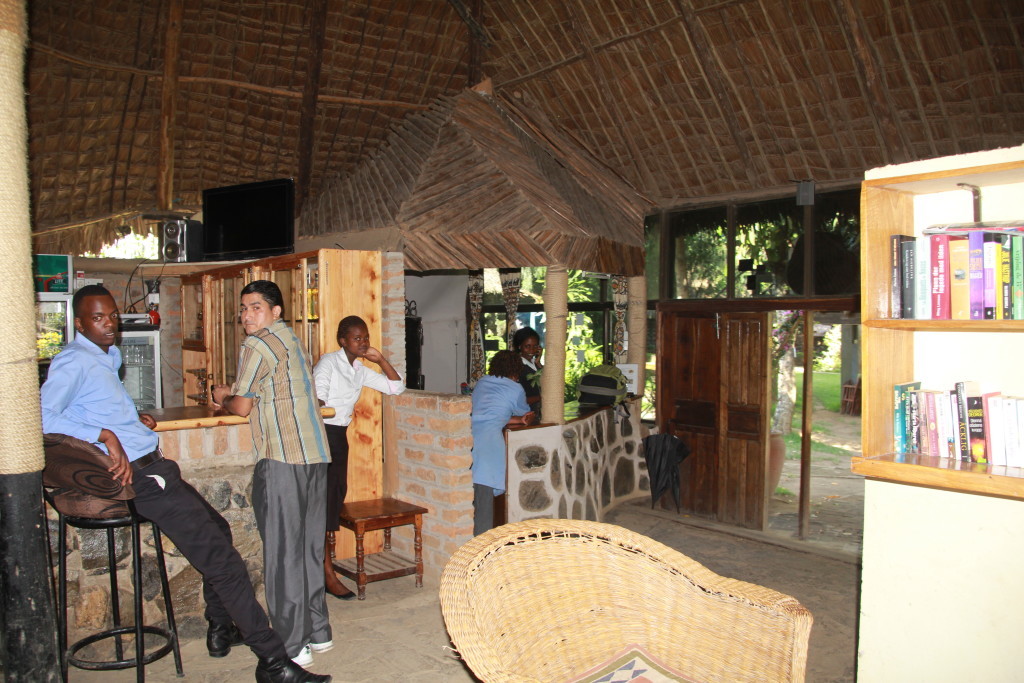 They have a small souvenir stall.  That painting of the Superb Starling came home with us and is now in our living room!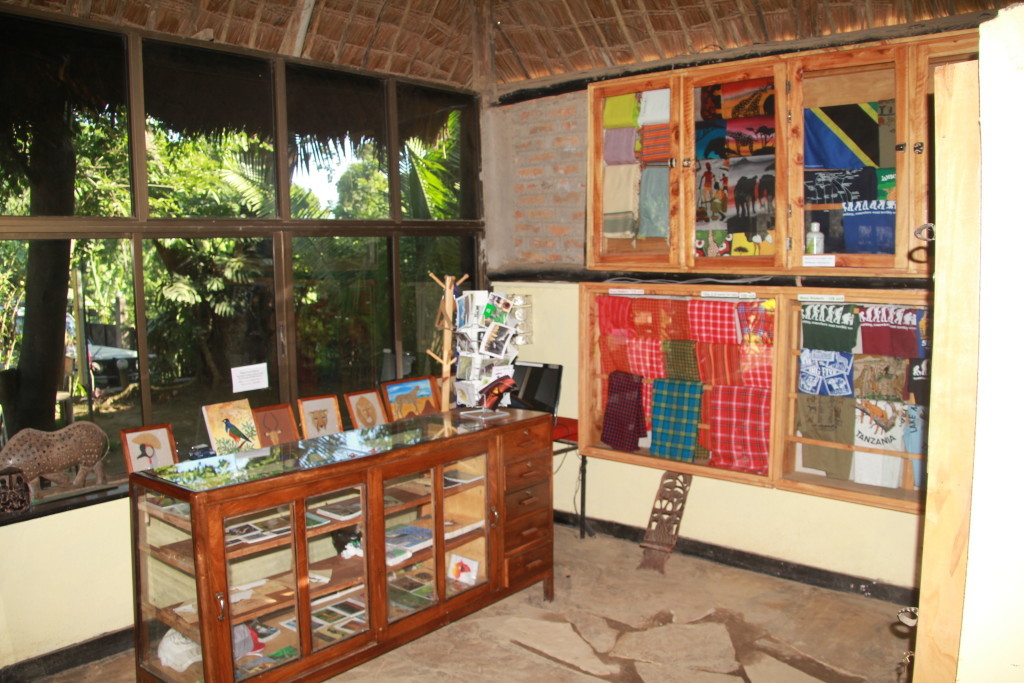 This is a dining room/bar/lounge area where you can just relax or order something from the menu which will be brought up to you.  The hamburgers were delicious!
Here's the pool by day and by night.
The bungalows are really cute!   I loved the African decor and the towel animal!
The ensuite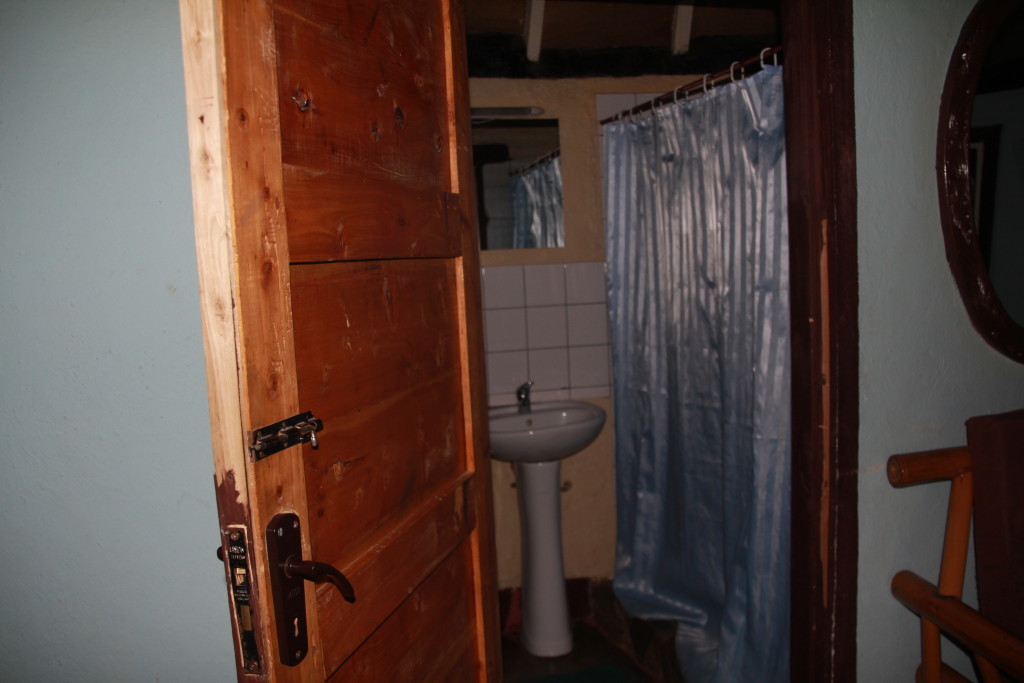 Breakfast is included in most room rates and offers a good selection of eggs, fruit, bread and jam.  The artwork on the wall was really nice.
A few birds hang out, probably more but we left really early so didn't have time to see more birds at the lodge.  Mostly little Weaverbirds and Bulbuls.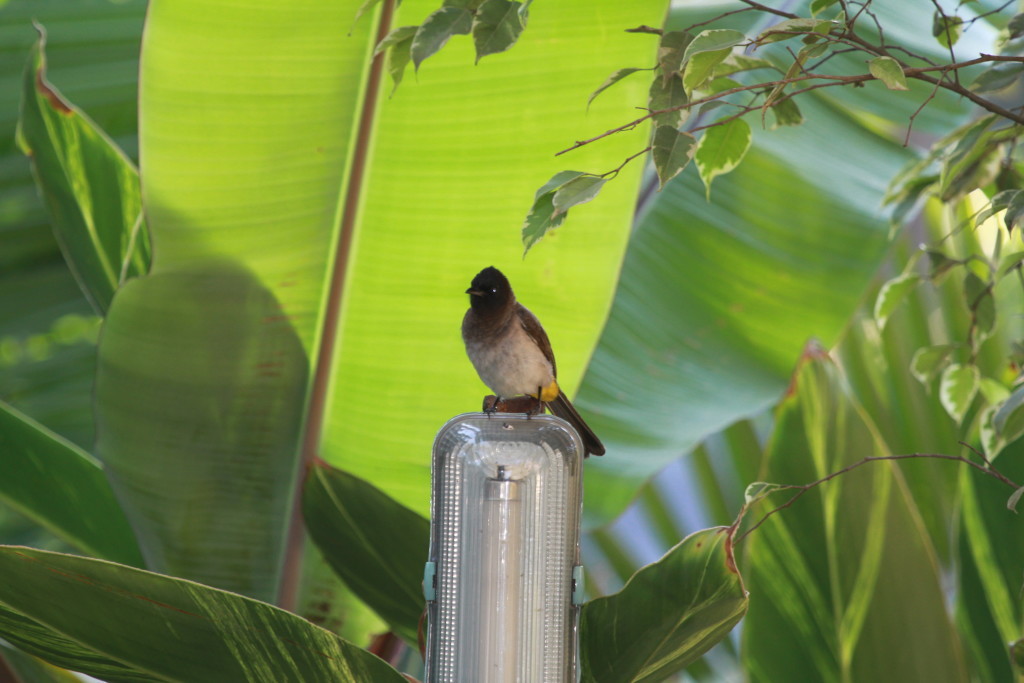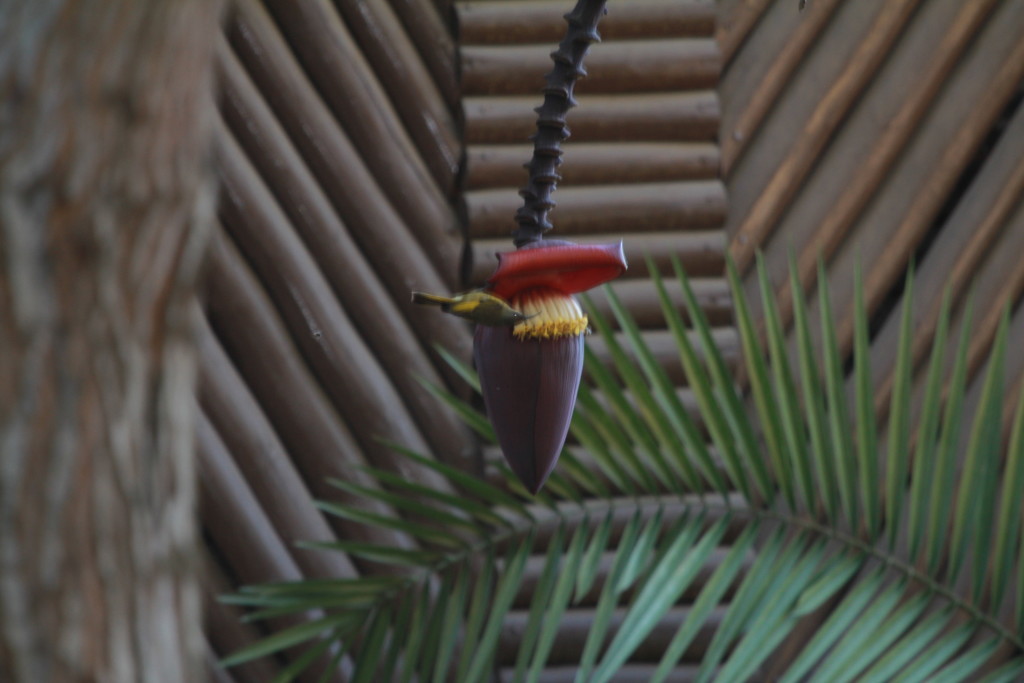 You can book either through their website or try Booking.com if you have a good click-through portal.  Sometimes Booking.com is cheaper.  You pay at check out and they do take credit cards when the power is on.  If the power supply is dodgy, best to pay the night before if you need to use a credit card.
This is a fantastic little eco-lodge very convenient to town if you need to go there (we didn't but you might).  It has real African character and we really enjoyed our stay!