It was good enough for POTUS Barack Obama so I figured it would be good enough for us!
The Accra Holiday Inn near Ghana's Kotoka Airport has the best meet & greet ever – a private lounge for their guests to relax and have coffee while they wait for the shuttle!  First we passed through the immigration which didn't take long as we had obtained tourist visas at the Ghanaian Embassy in Canberra.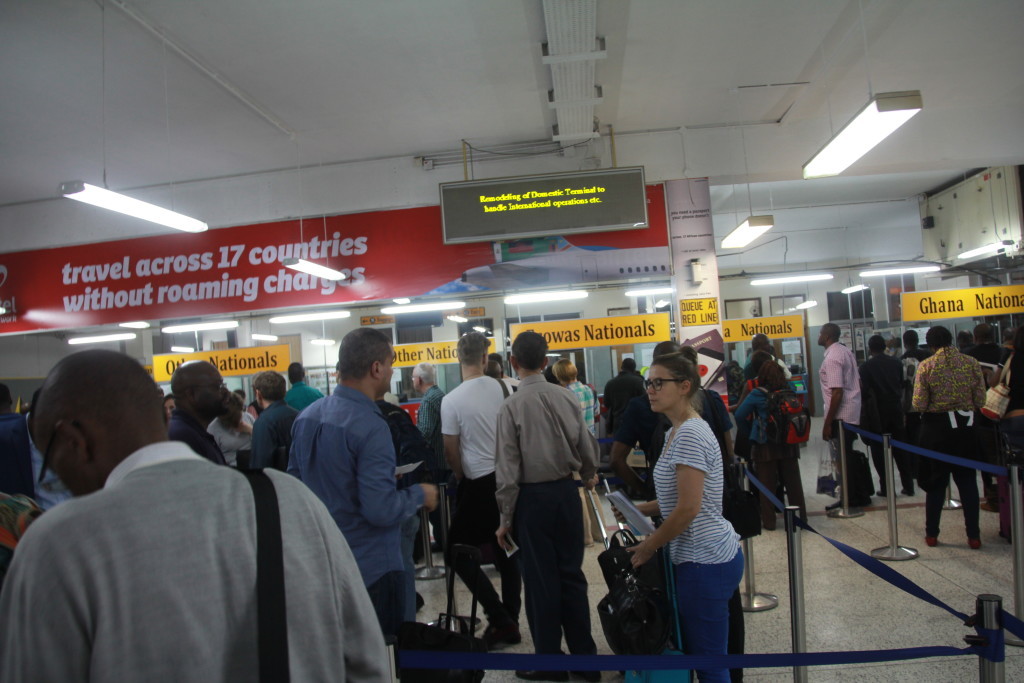 Then we made our way to the lounge.  We didn't have to wait long until the mini-bus showed up and took us to the hotel.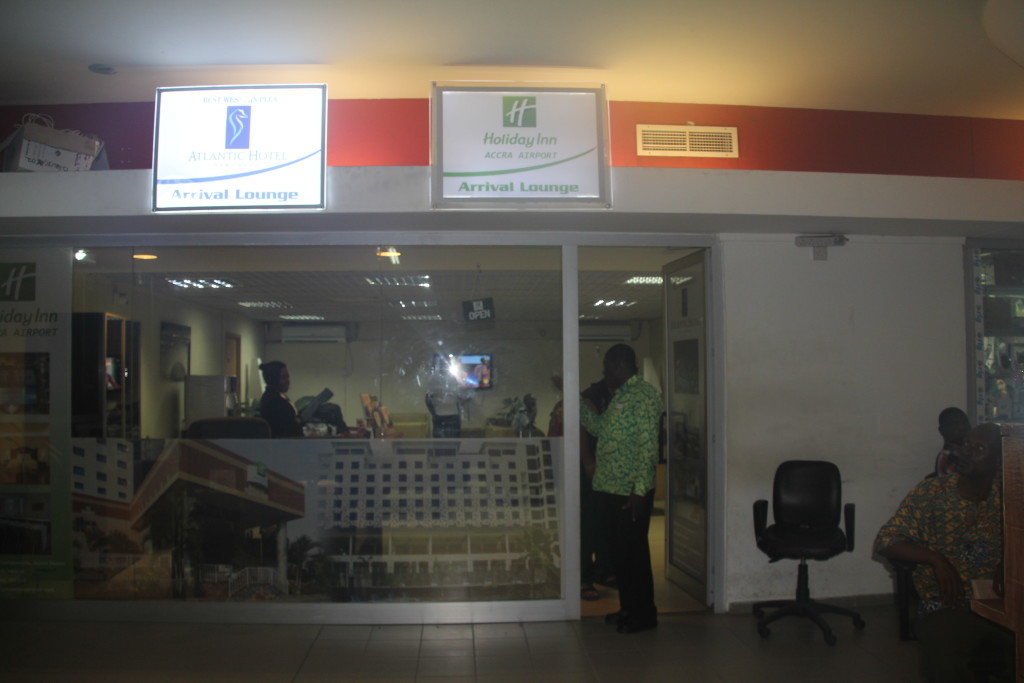 It was getting late but the spotless lobby with African decor made a great first impression.
The room was what you expect from a Holiday Inn – clean, basic and good free wifi.  By this time it was around 11pm so all we wanted was a shower and a good night's sleep.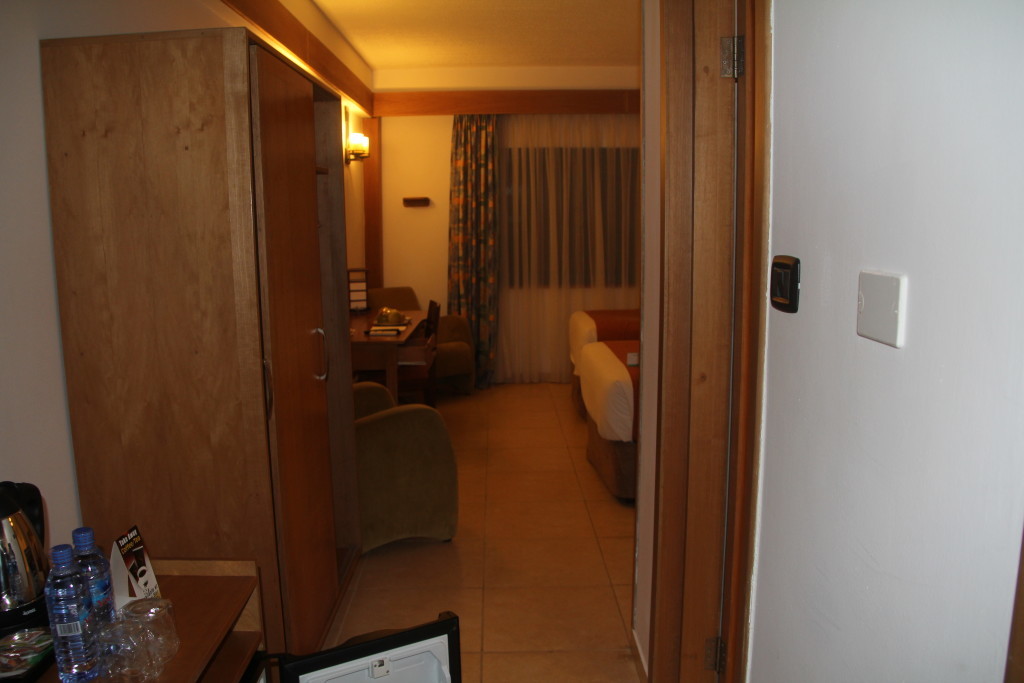 I did find the placement of the glass screen a bit awkward, you can't move it and it makes that shell-like thing on the bathtub hard to clamber over.
The next morning we got a better look at the hotel – still a garden-variety Holiday Inn from the outside.  This first night was only a layover as we were keen to get to Kakum National Park.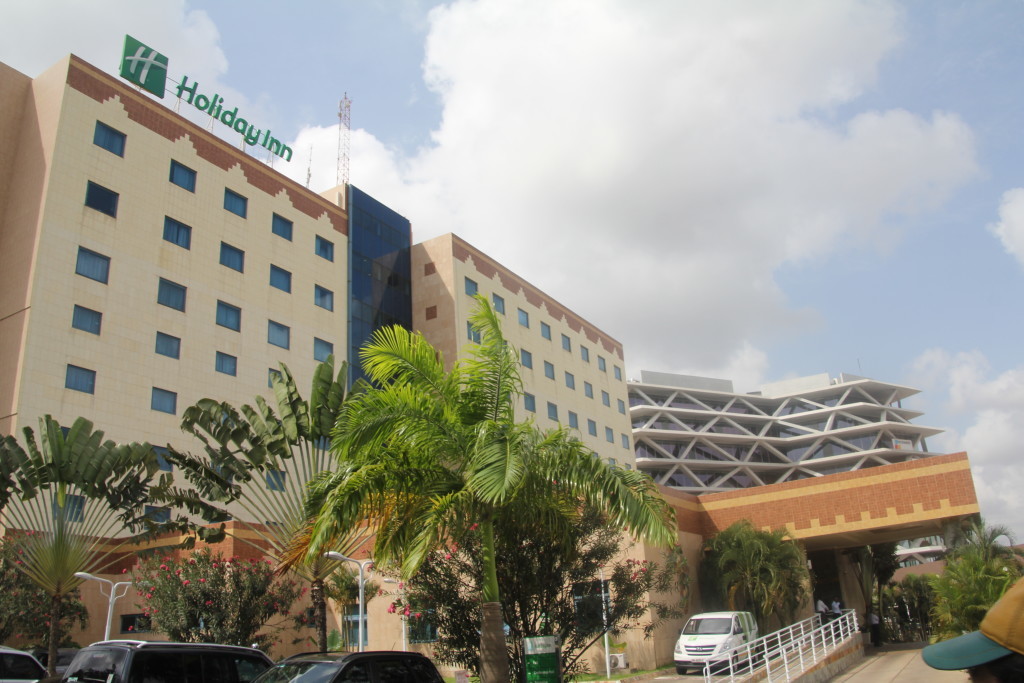 After visiting the park, we had 2 more nights here.  We spent one morning at Shai Hills Reserve, using a taxi to get out there.  There is a car booking service in the lobby, you can negotiate them down if they aren't busy.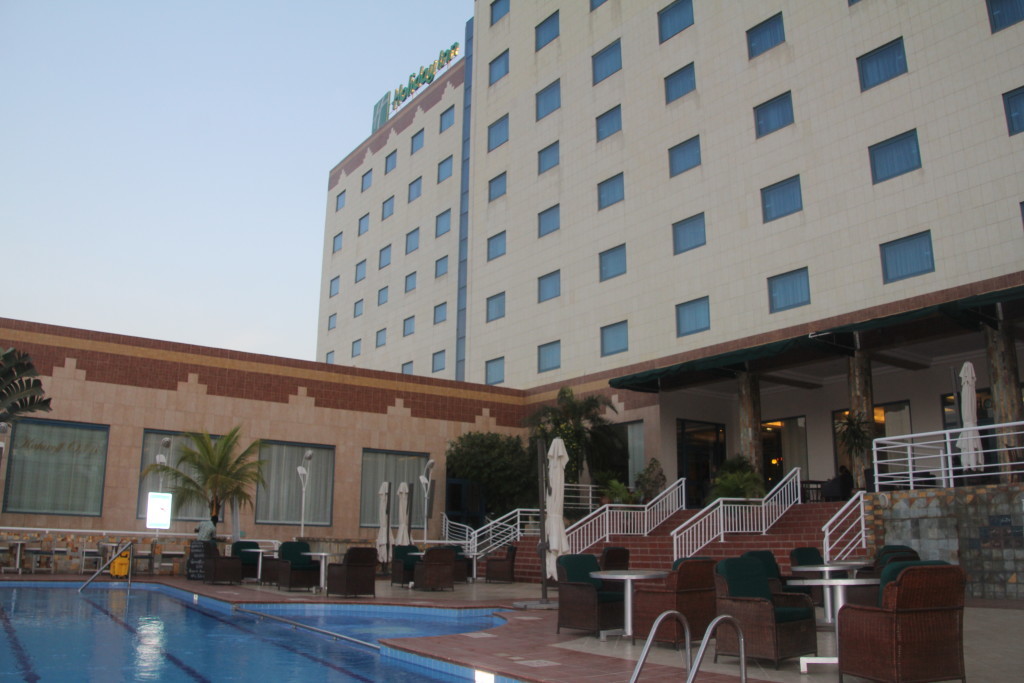 The pool is huge, great for a refreshing swim after a birding day trip or going to the craft market.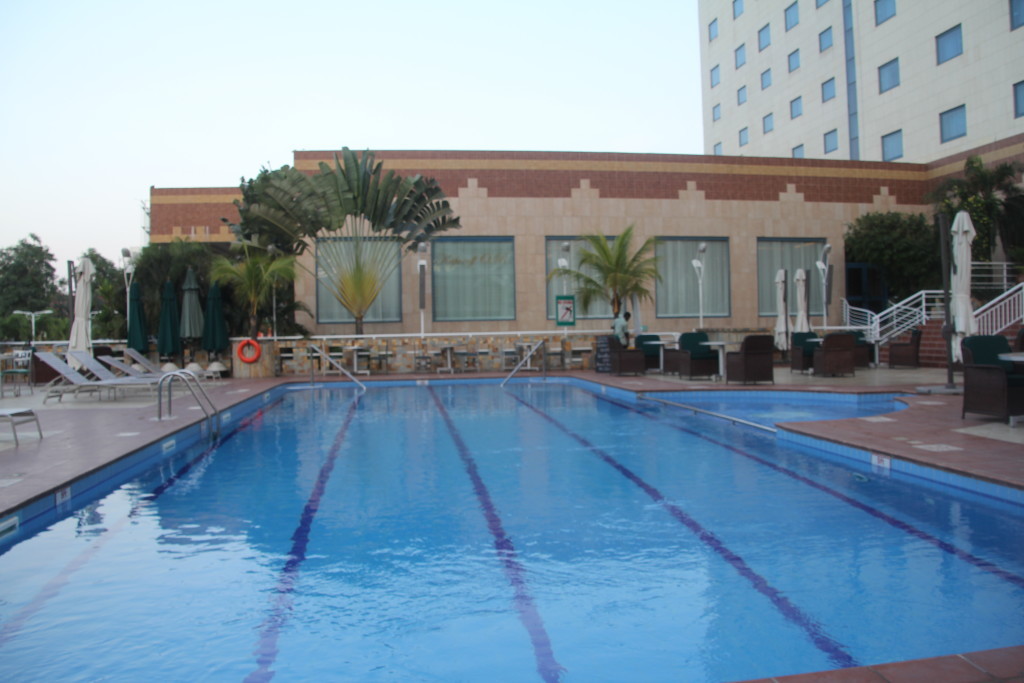 We had a few meals in La Cabana by the pool as the food was really good and it was nice to eat outdoors.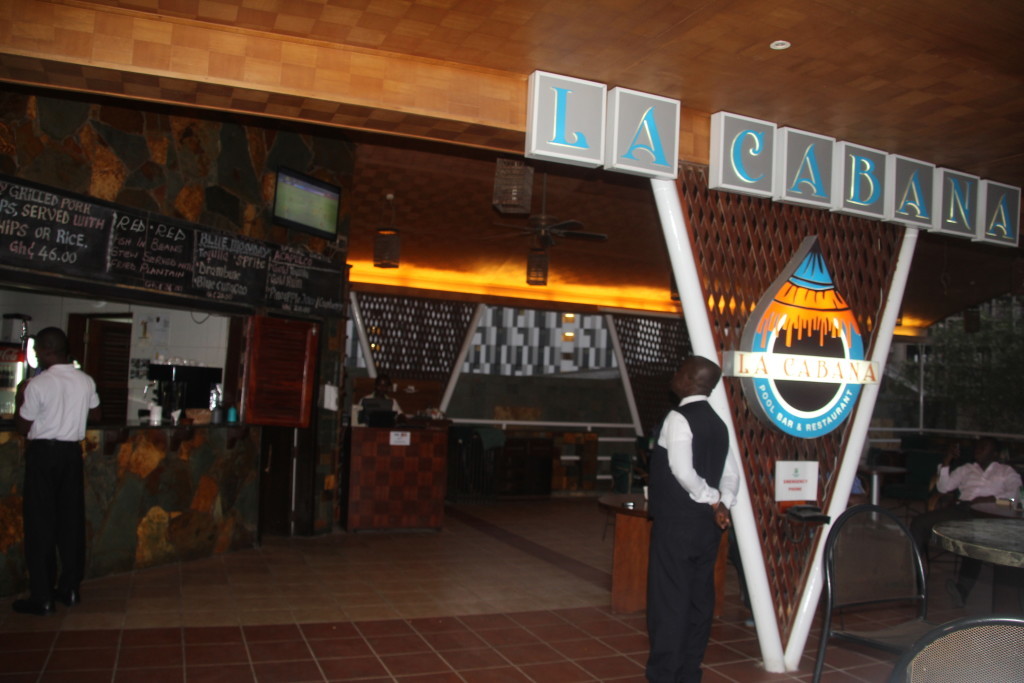 As you can see, we really treated ourselves!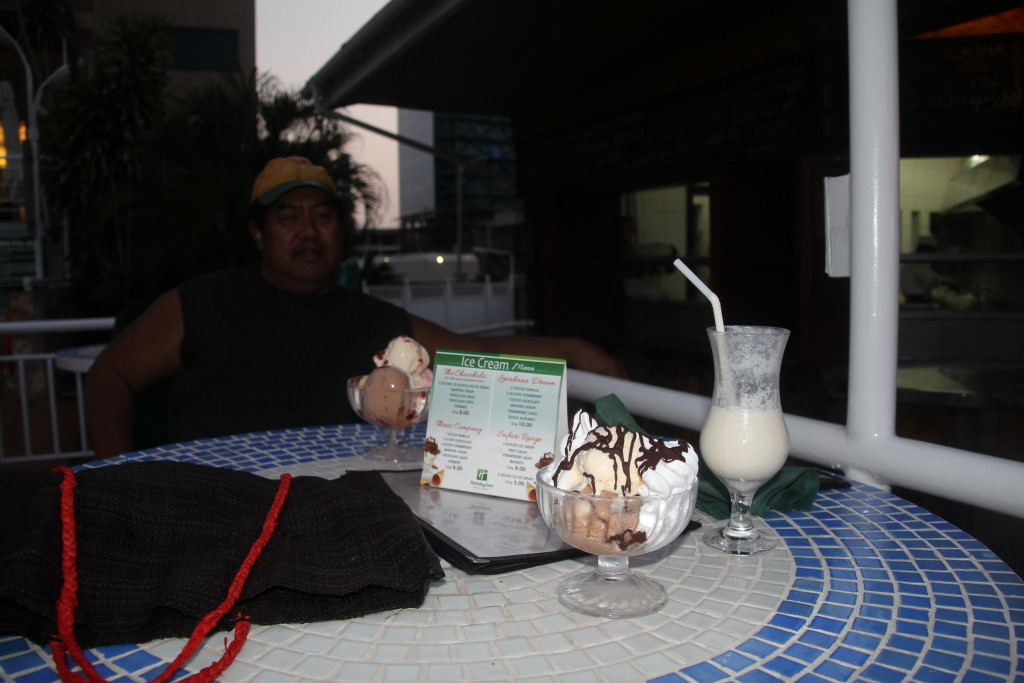 The breakfast buffet was excellent with a nice variety of western and Ghanian items and omelets made to order.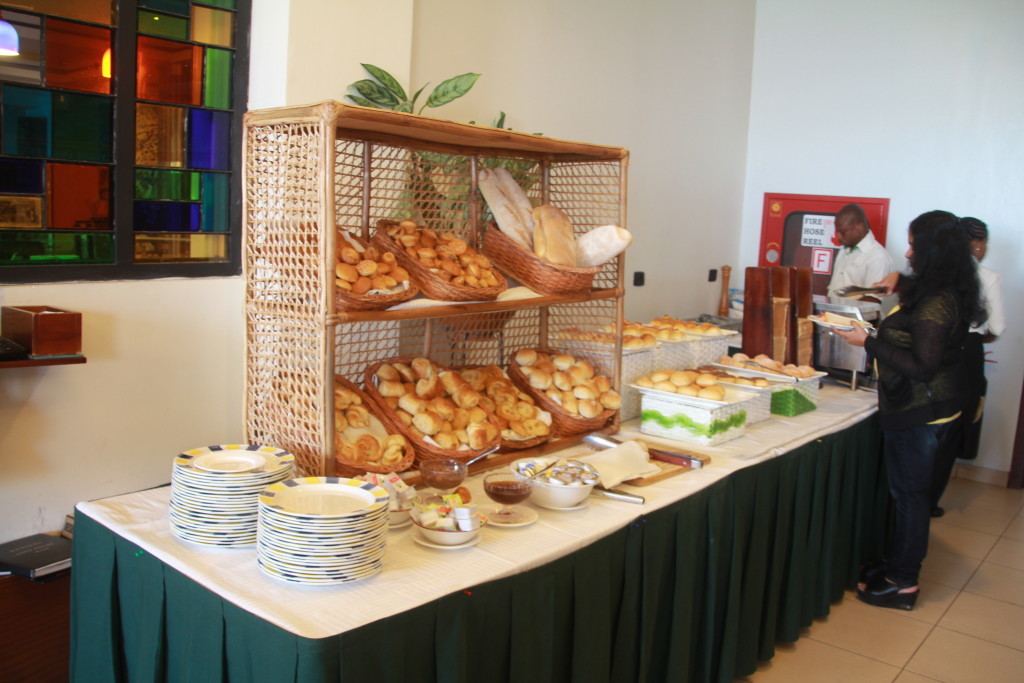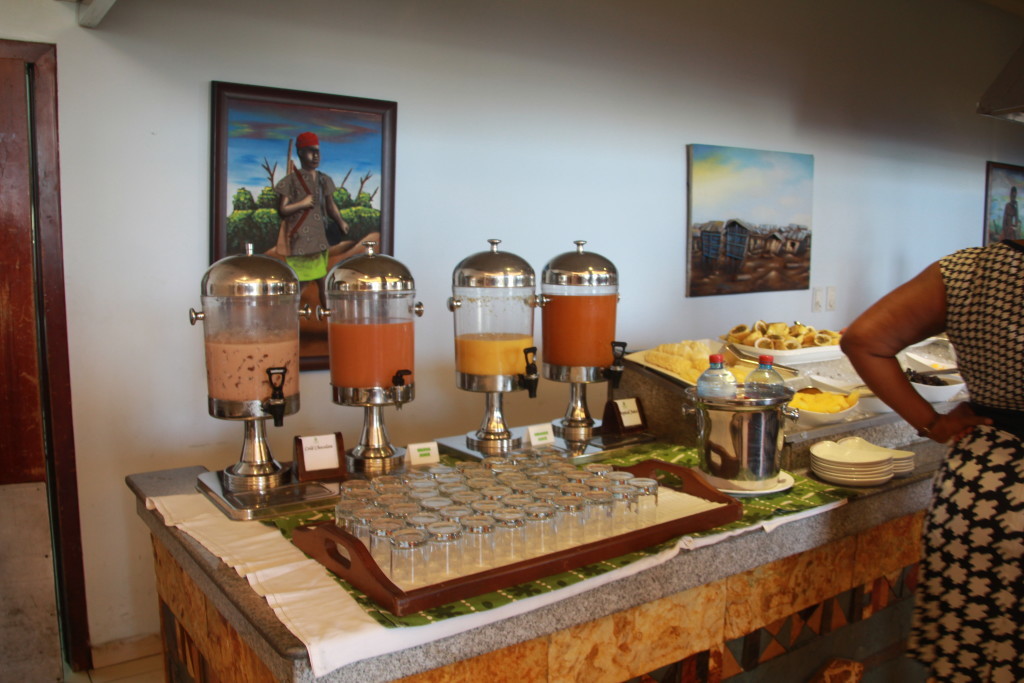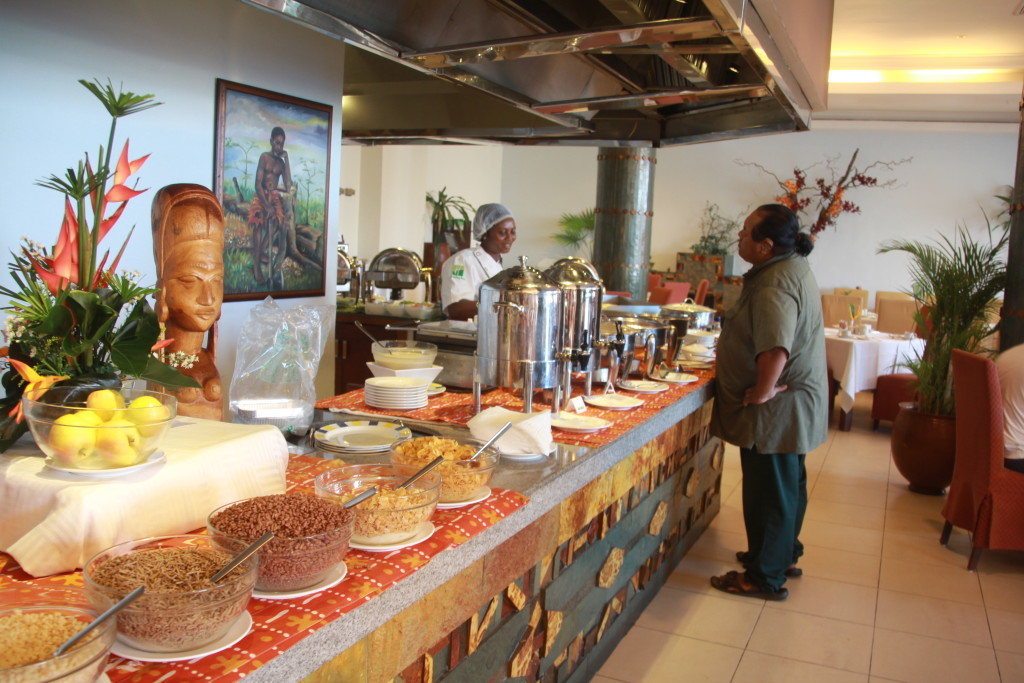 This is a great hotel to use points on as it goes for 20k per night whereas a paid booking will run between $250-300!  Hotels do run on the expensive side in Ghana so you really do want to have enough points to cover your stay.  This is also one of the few places in the world where you can use points for a night and have a great place for birding within an easy day trip – Shai Hills Reserve!