Burchell's Starling or Burchell's Glossy-starling (Lamprotornis australis) is a species of starling in the family Sturnidae.  The name of this bird commemorates the English naturalist William John Burchell.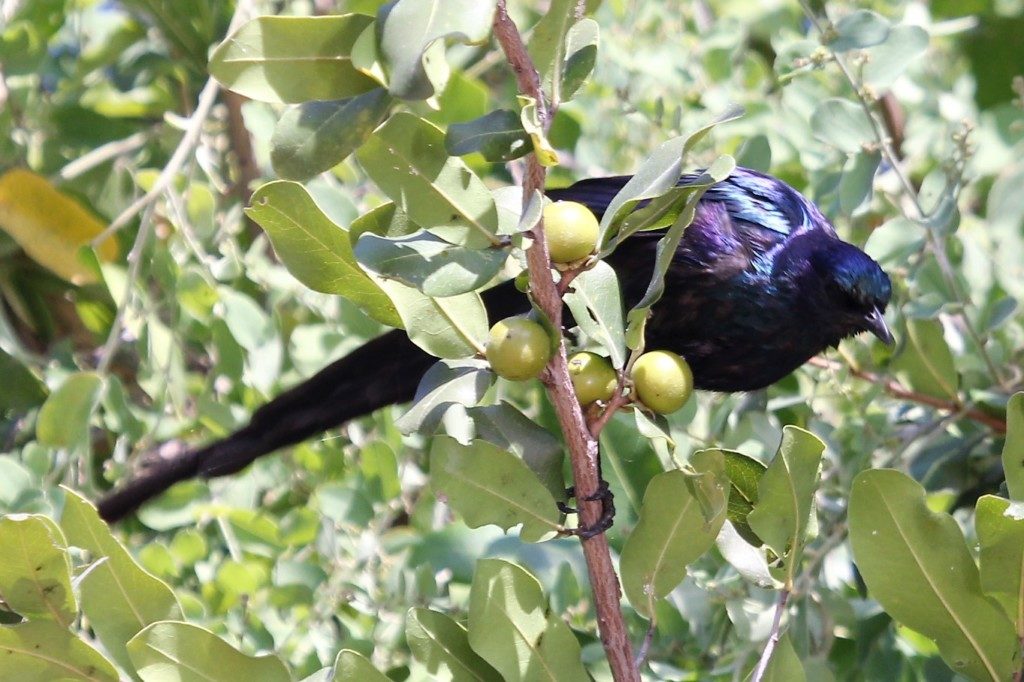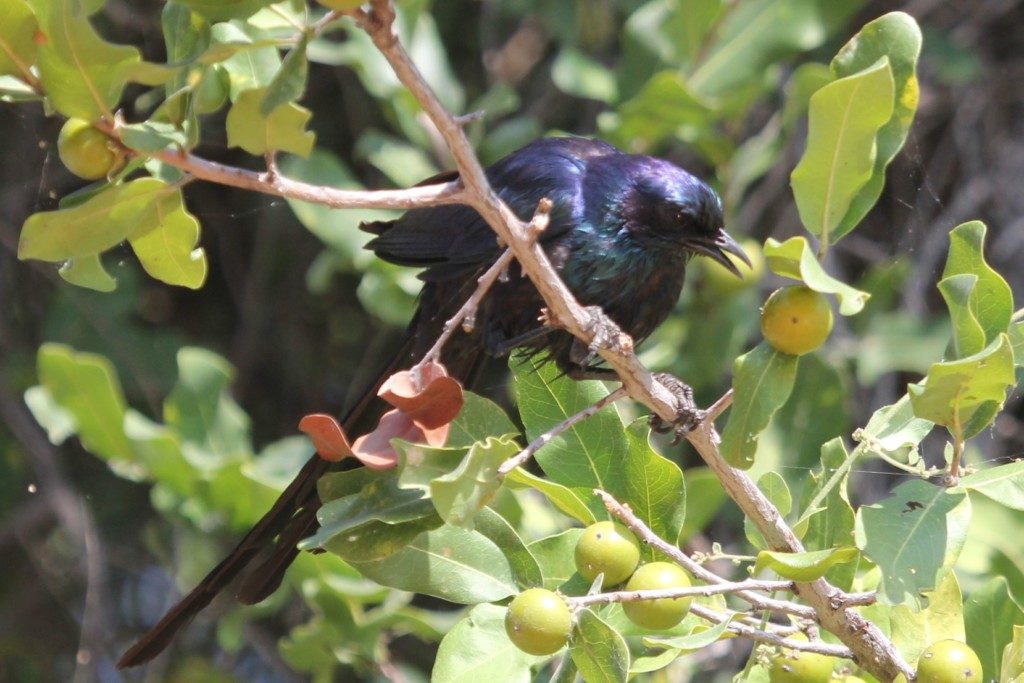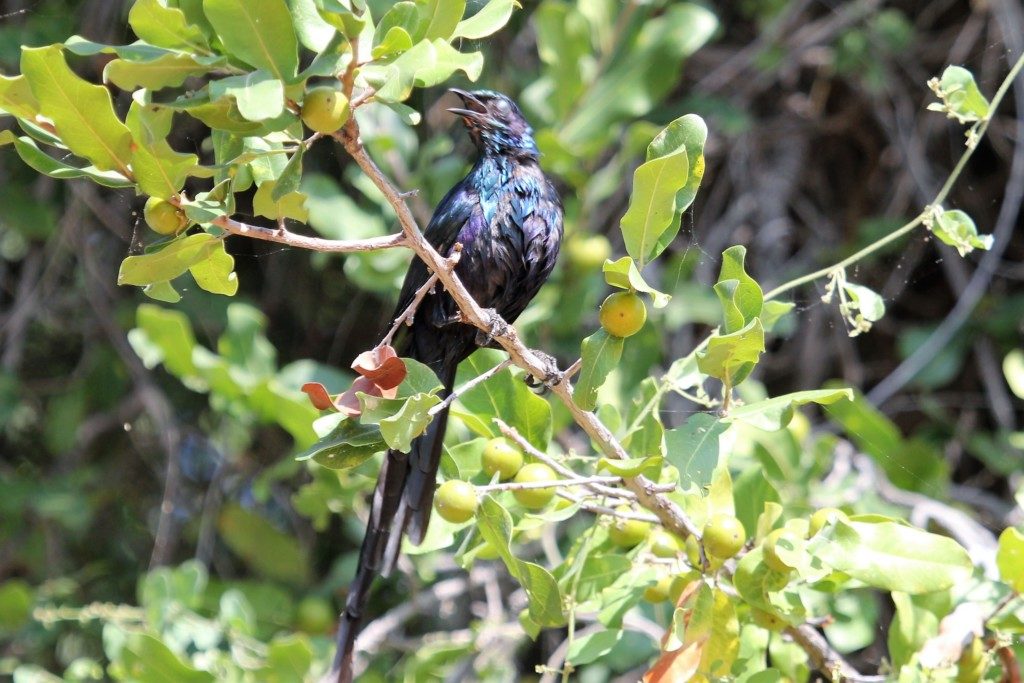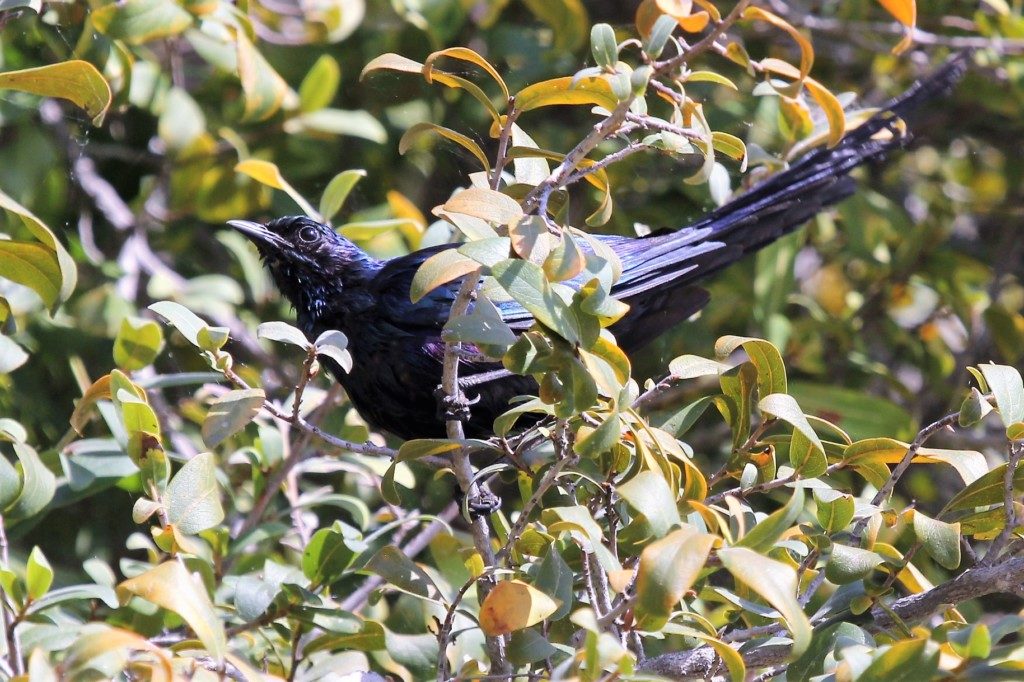 They can be found in Angola, Botswana, Mozambique, Namibia, South Africa, Swaziland, Zambia, and Zimbabwe.  I had my best viewing at Kunene River Lodge but also saw a few in Etosha NP.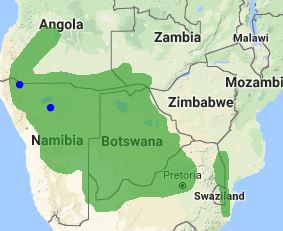 LEARN MORE ABOUT BURCHELL'S STARLINGS
VIDEOS
A safari guide explains some bird facts.
Stunning close-up of this beautiful bird.  Note the black eyes which are a major identification point.